Wearing jewelry while swimming is not always considered a good idea.
We are often advised to take our favorite accessories off when we're about to take a dip, most especially in pools and hot tubs, because jewels can be at risk of damage upon contact with the chemicals in the water. Most gemstones are attached to metals such as copper, silver, zinc, and nickel—which could break down (or tarnish the accessory) upon contact with pool chlorine. Residue from chlorine
Handmade jewelry maker Tweetie de Leon-Gonzales, however, had an idea: Why not design swimwear that are already accessorized with gemstones?
It will take minimal to no metal components at all since the beads and stones will be sewn on the bathing suit.
A former model, actress, and host, De Leon-Gonzales has been busy with her jewelry business and boutique, the TDLG, for the past few years. She aims to make each item unique by crafting it only by hand.
As she focuses on her designs, she realized that she also wanted to try out a fashion line, specifically swimwear. So she didn't let the opportunity pass when she met Patti Manuel Go who owns active wear line The Shape Shop. "I've been wanting to design swimsuits for a long time so when I asked Patti Manuel Go of The Shape Shop if she can manufacture swimsuits and when she said yes, we tried it out," she told Nolisoli.ph.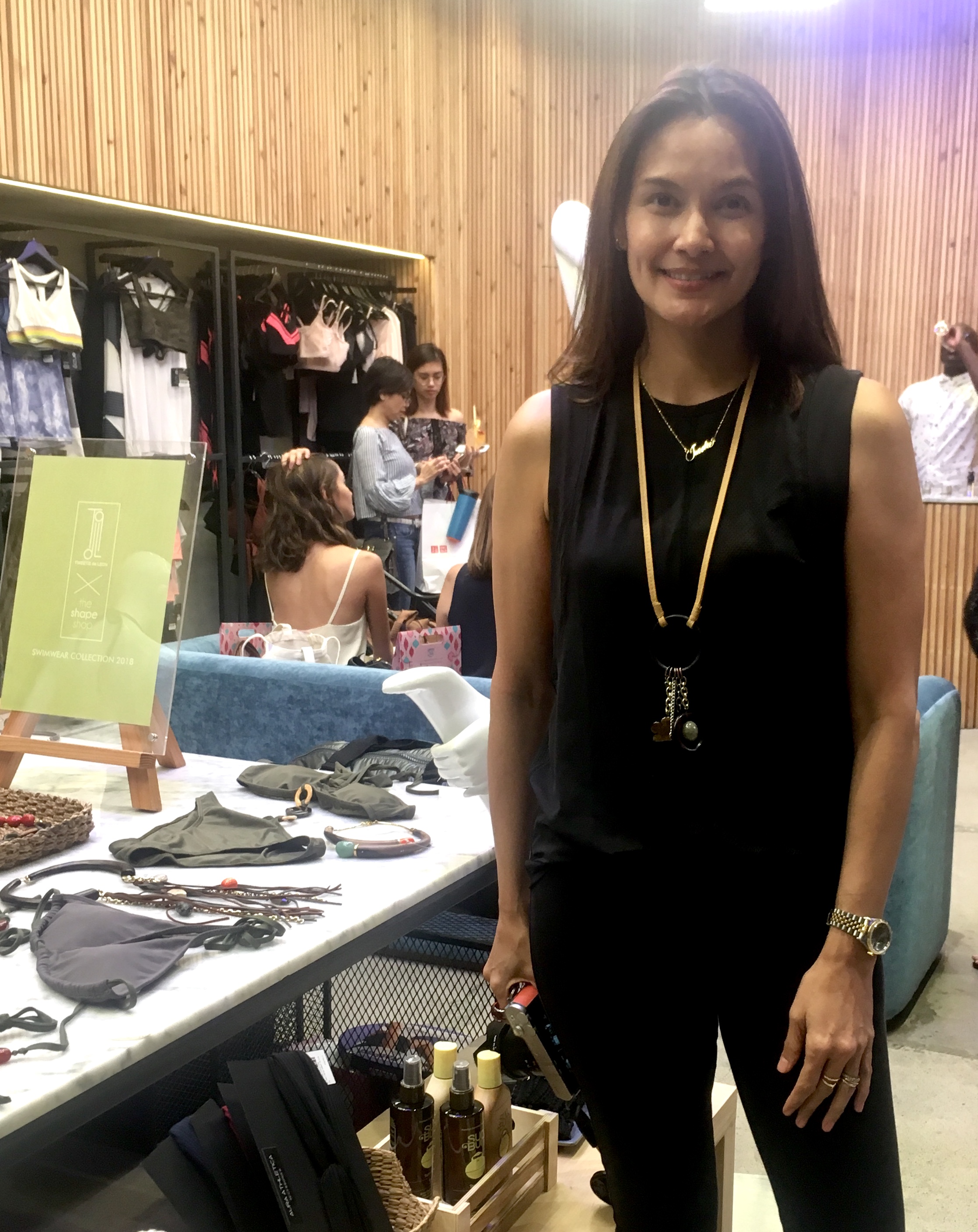 They began working on the collection mid-2018. "I worked with a well-oiled machine," she shared. "They were proficient with the productions and they knew all the stuff I needed to be guided with."
Like her jewelries, she also aimed to make her first swimwear line unique. "I incorporated stones because that's my signature, stemming from my jewelry line."
Called "TDLG x The Shape Shop" collection, the line was launched last Tuesday and is now exclusively sold at Aura Athletica in Power Plant Mall, Rockwell. There are six swimsuits composed of bikinis, "trikinis," and maillots (which are made of lycra fabric) accessorized with colored agates, coral, carnelian, and citrine stones.
Here are some suits included in the collection:
The Mykonos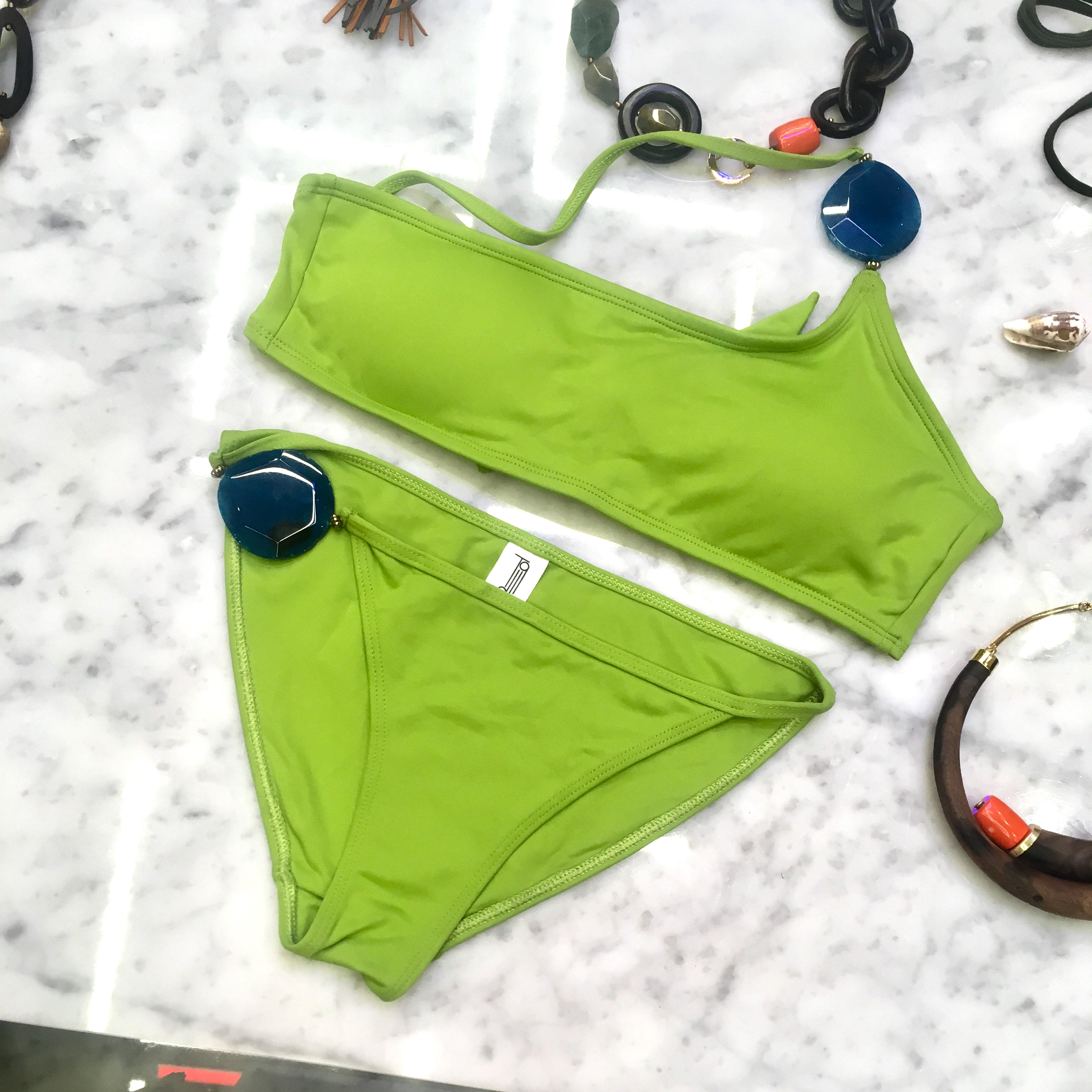 Designed with agate stones, this one-shoulder bikini is available in three colors: spring green, ash, and coal.
P3,350
The Sardinia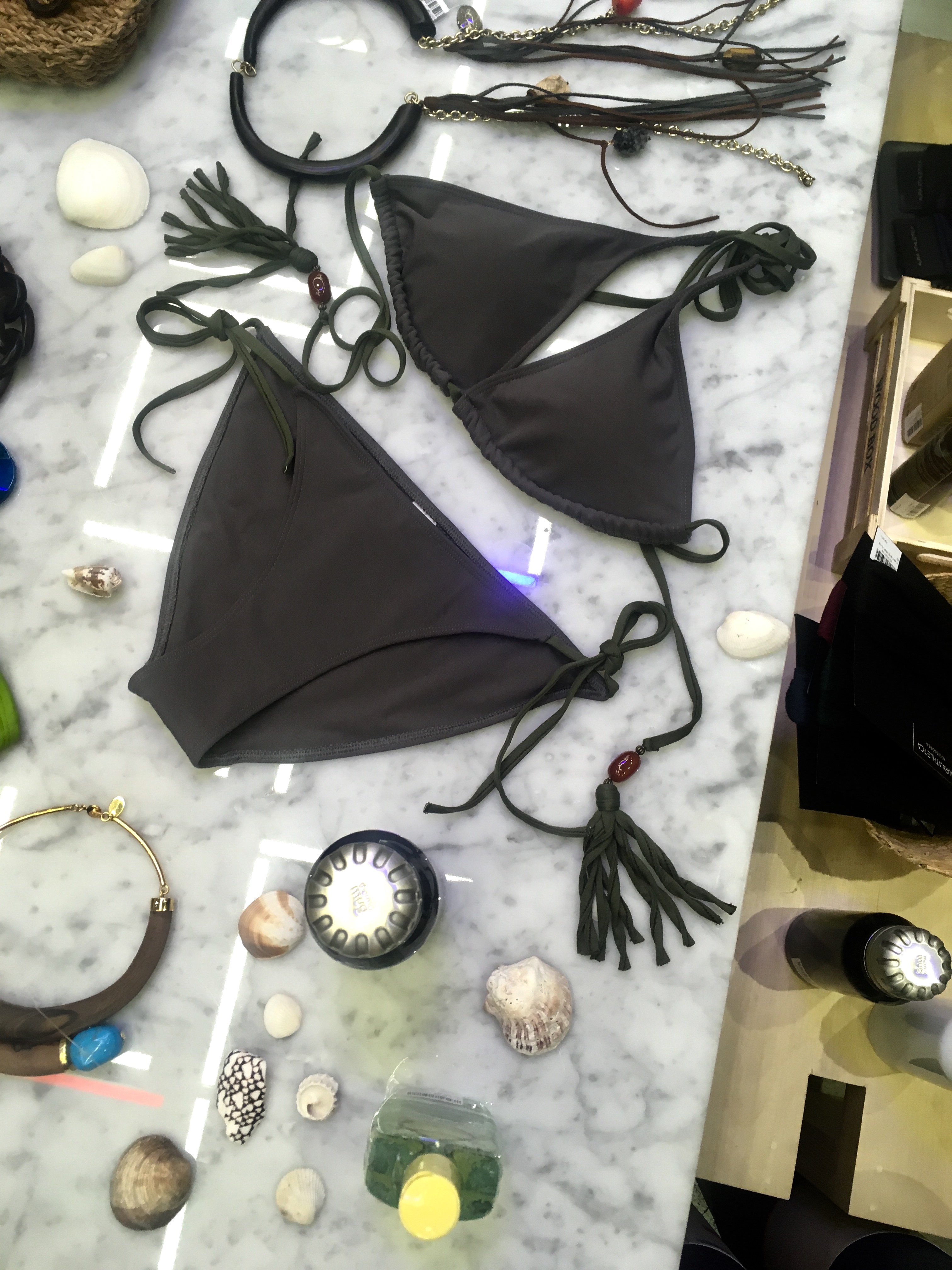 The triangle bikini has bead stones at its tassels. It's the TDLG x The Shape Shop piece with more than three colors to choose from, which are slate (shown above), seaweed green, spring green, coal, and Persian blue.
P2,250
The El Nido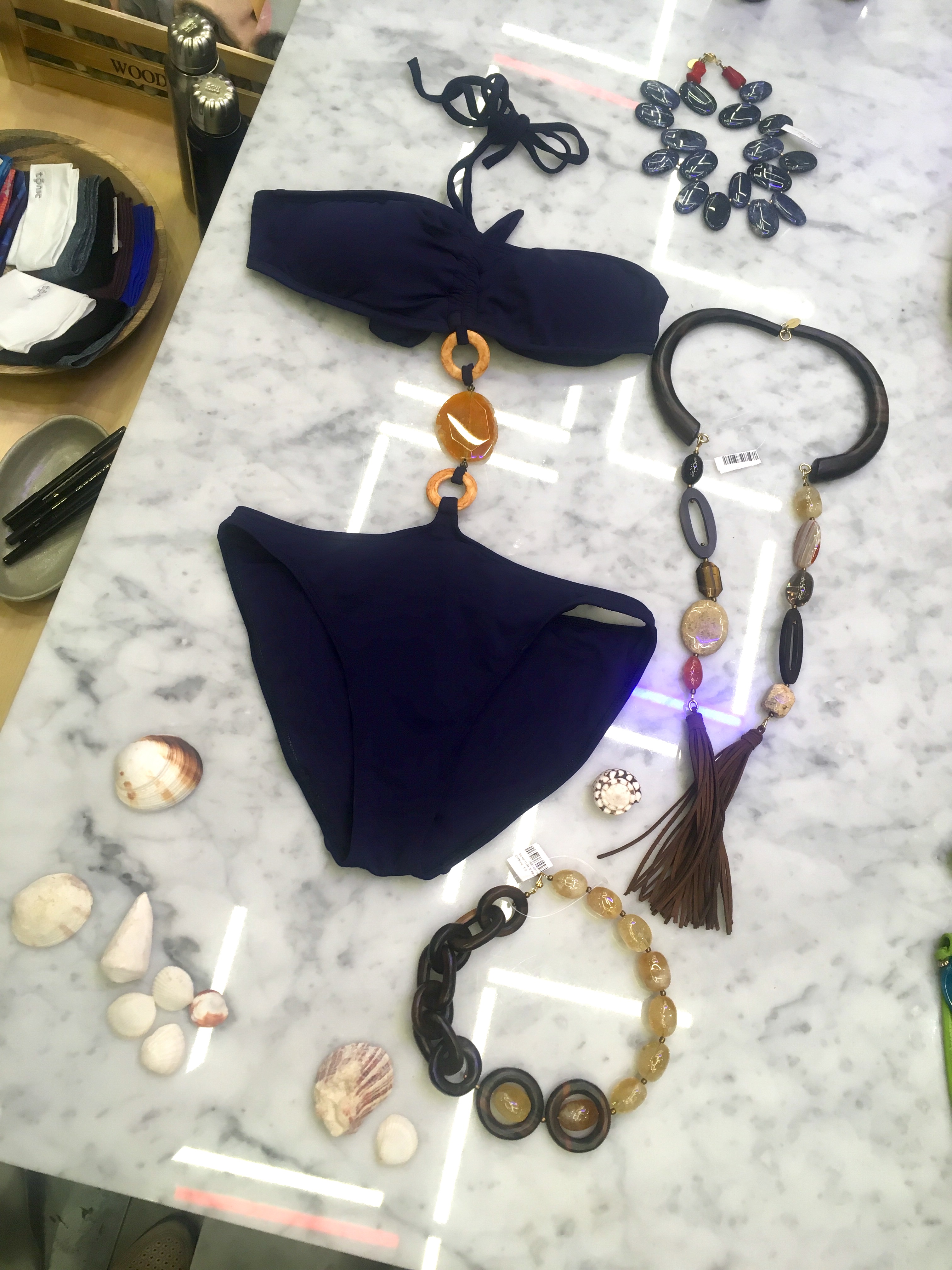 Aside from sapphire (shown above), this three-stoned maillot is also available in seaweed green and coal.
P2,600
The Ibiza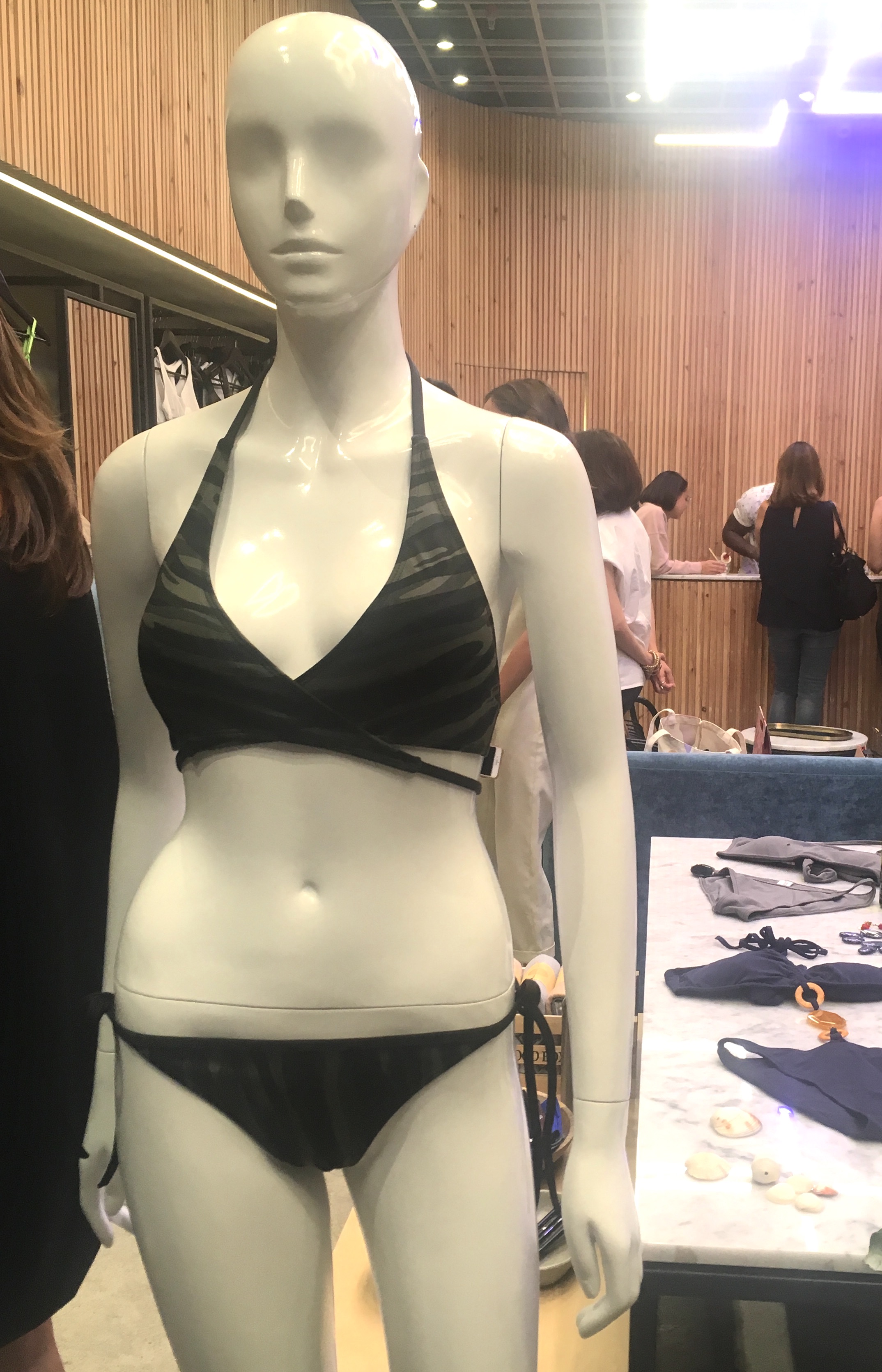 Shown above is the wrap-around bikini Ibiza in camouflage. It's also available in seaweed green and coal colors.
P1,795
La Concha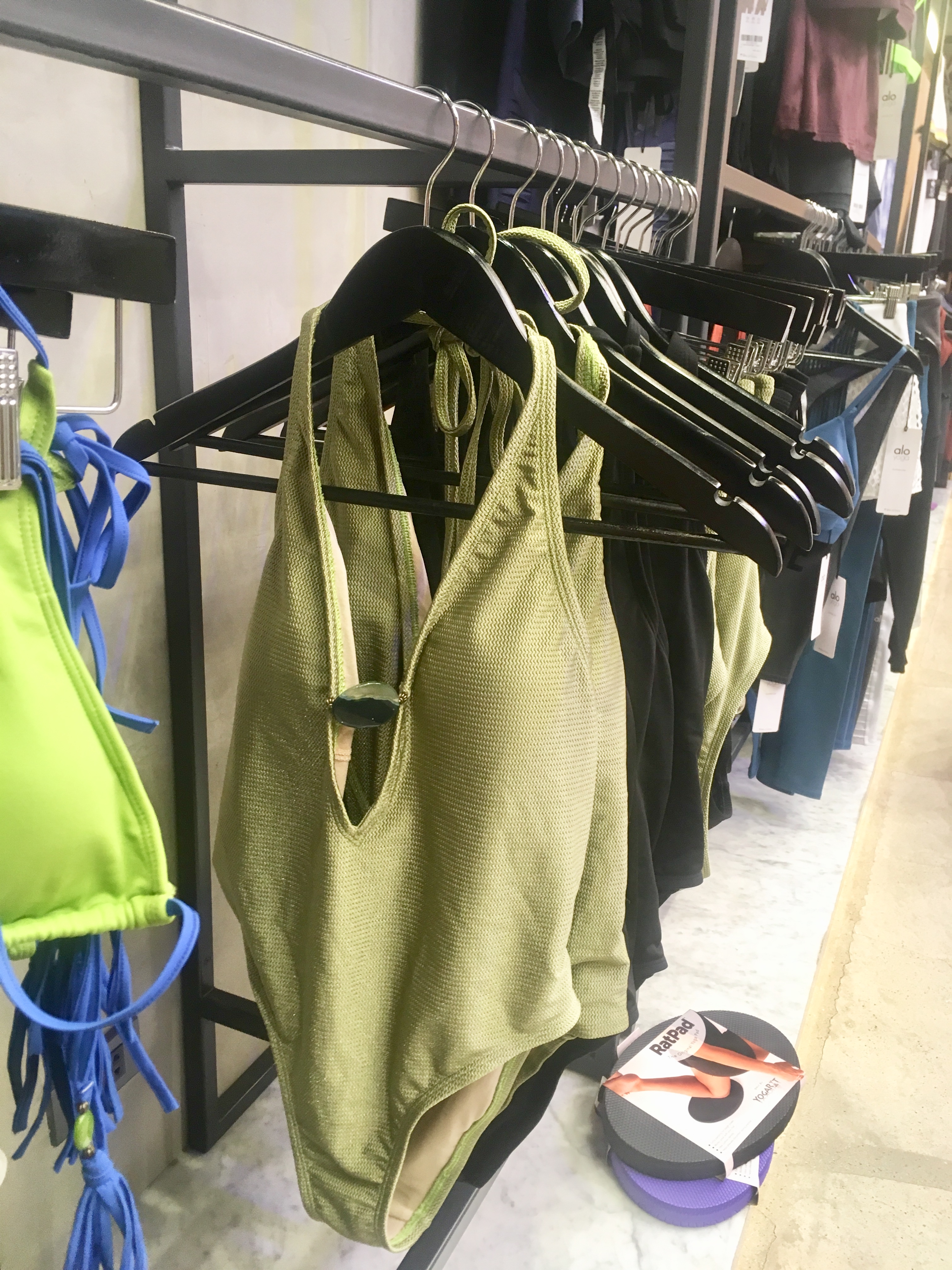 Like what we said before, the one-piece suit, like the maillot above, has made its comeback. You can also find this pistachio-colored La Concha maillot in reseda green and coal.
P2,600 
TDLG jewelries
Some of TDLG jewelries are also available at Aura Athletica. Try matching the stones on your chosen swimwear with one of these.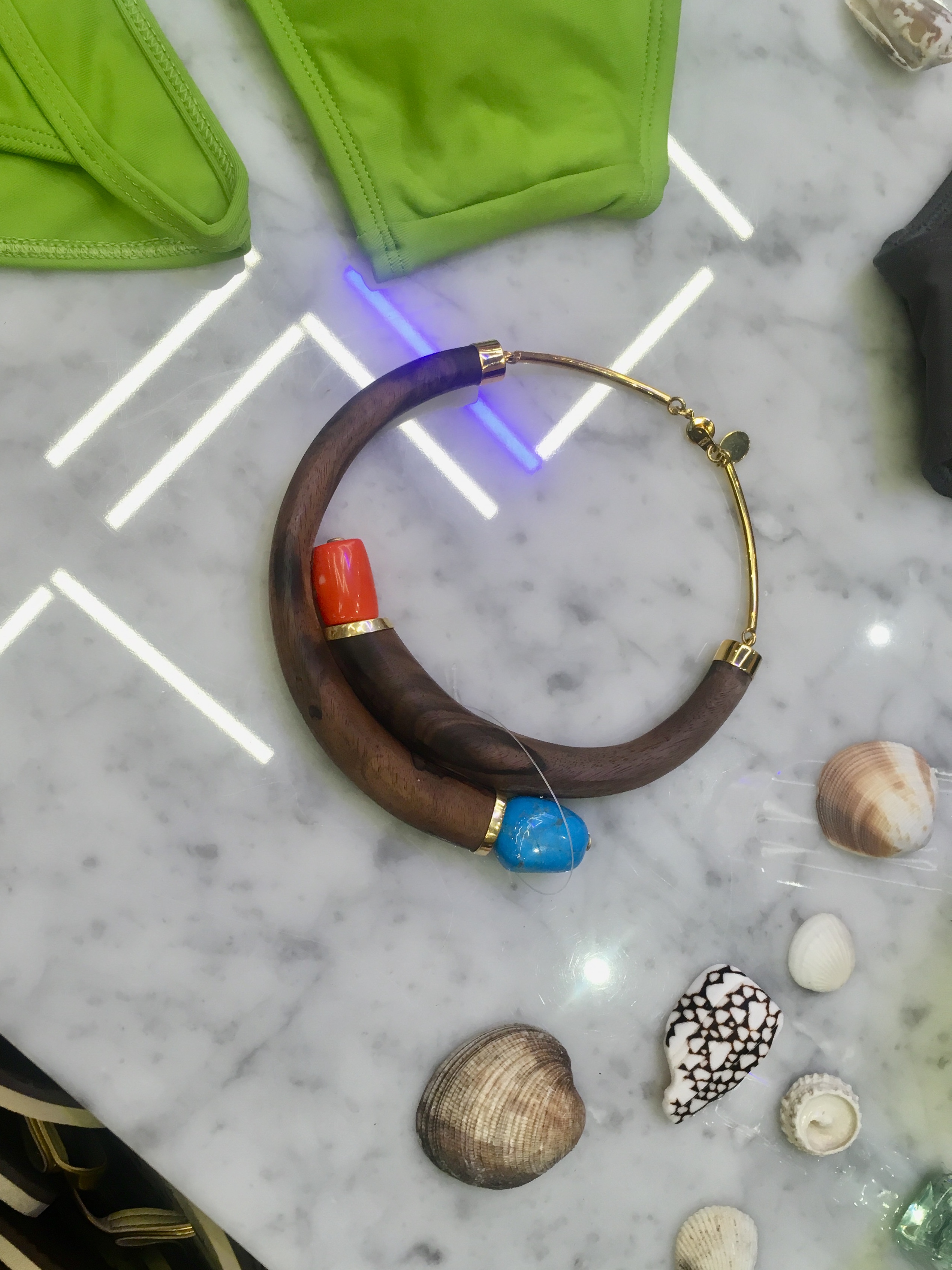 Get more stories like this by subscribing to our weekly newsletter here.
Read more:
How to know if a river or lake is safe to swim in
Local swimwear brands you need to know about
Why everyone needs to learn how to swim
Read more by Amierielle Anne Bulan:
These finds from Habi Fair can be your next travel essentials
Locals in London: Filipino designer flaunts handwoven garments in London Fashion Week
This heavy seawall construction on a La Union beach is keeping sea turtles out