Philippine cinema has a lot to offer by way of the horror and thriller genres, though you may need to do a bit of digging to find our cinematic gems. For example, director Eddie Romero is a treasured name to in-the-know horror buffs. His quasi-exploitation horror series, The Blood Island, with Gerardo de Leon is a wacked out classic. I don't like using foreign recognition as a barometer for greatness, but if you're not convinced: Quentin Tarantino was influenced by Romero's exploitation films when he made Grindhouse. However, the average Filipino moviegoer probably wouldn't even know his name (Romero? Like the guy that made The Living Dead?), nor where to find any of his films.
In honor of our unsung greats, here are some of the more off-the-radar movies you should watch for Halloween. (Note: they're off-the-radar for most people, don't @ me, cinephiles)
1. Kisapmata (1981) dir. Mike de Leon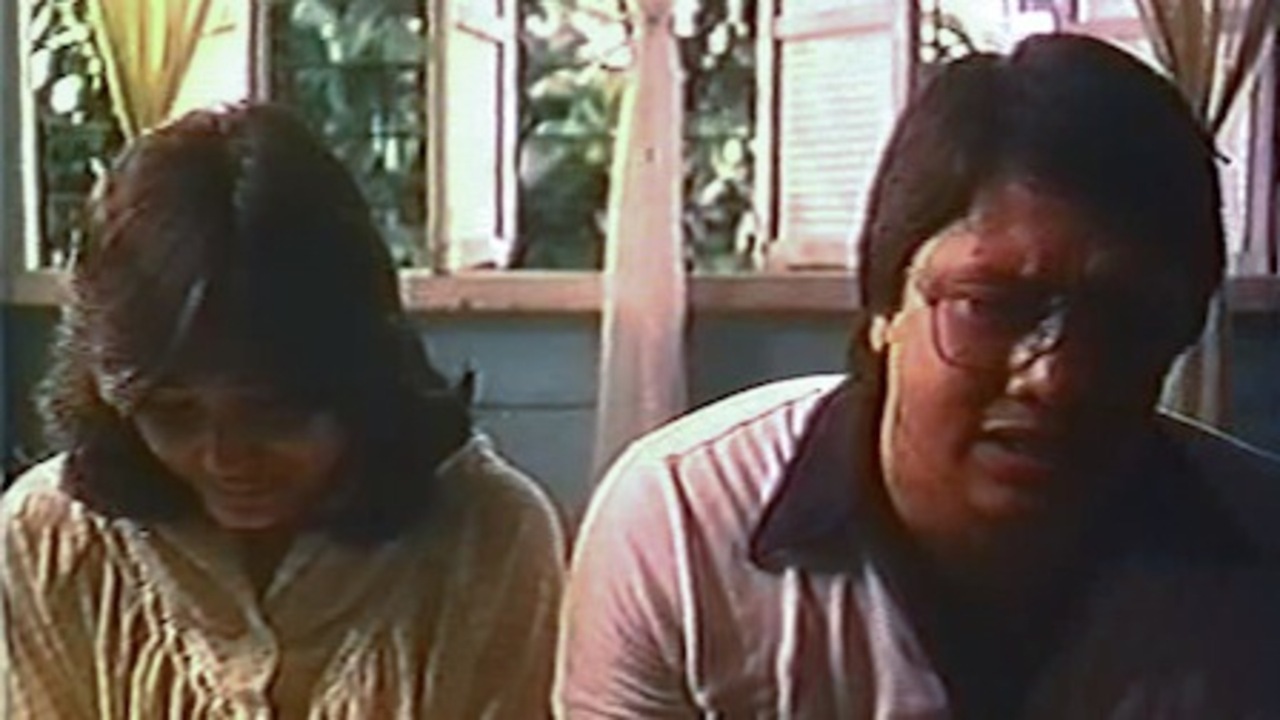 I always like to say that the best horror and thriller movies are the ones grounded in reality, that throws you down the rabbit hole of questioning humanity. Kisapmata is a good example of this. Based on Nick Joaquin's report on a controlling father (who also happens to be a cop) that murders his entire family (his wife, his daughter, and her husband) before killing himself, "The House on Zapote Street", the movie is a suffocating psychological horror that gives the viewer a long, hard look at the dynamics of an abusive household.
Part of the horror is in knowing how much the story hits real points on domestic abuse, how abusers are able to keep their power over their victims for so long. Of course, the rest is owed to Mike de Leon, whose maestro directing skills are in full-force here. From the set design, the sound production, the editing, etc, special care was taken to ensure that the claustrophobia sets in the moment you start watching.
2. Sigaw (2004) dir. Yam Laranas

This is the movie that got me into horror films. Even though it's not technically perfect and Laranas makes a lot of missteps in telling the story, this, along with Shutter by Banjong Pisanthanakun and Parkpoom Wongpoom, are the two films I always point to whenever someone asks for my horror movie picks. It starts out as a deceptively straightforward tale of a man haunted by ghosts in his new apartment (a tried and true horror movie trope), but it soon delves into deeper territory. Without giving too much away, Sigaw's thesis question is simple: are bystanders responsible for the abuse that they've witnessed?
3. Pa-siyam (2004) dir. Erik Matti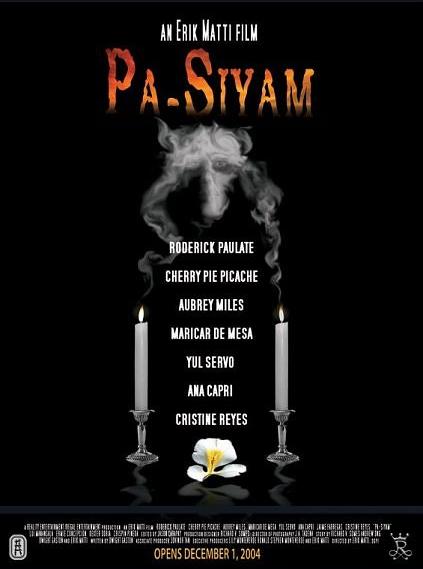 Pa-siyam came out the same year as Sigaw, and it's arguably the better movie. Like Sigaw, it starts simple: a family comes together after the death of the matriarch to carry out her funeral rites. The ghostly going-ons that transpire, however, is anything but. Think family drama gone horribly, horribly wrong—except instead of a mother figure reminding each member of every awful thing they've done, it's a dead mother figure reminding them of all that from beyond the grave.
The film grapples with the idea of the responsibility one has over their family, which I'm now realizing is becoming a running theme on this list. But aside from its themes of familial relations, it's also heavily steeped in Filipino culture. Believe it or not, Matti's direction is pretty subdued in this, though it still has the ol' reliable Matti-isms.
4. Silong (2015) dirs. Jeffrey Hidalgo and Roy Sevilla Ho

"Silong starts off laid-back, almost as comforting as its name. It plays out almost like a love story between Miguel (Piolo Pascual), a doctor, and Valerie (Rhian Ramos), a badly beaten woman. Miguel's cryptic personality, however, leads the audience to expect that there's something wrong with him, which is a stereotypical horror beat. What would you really think of some stranger inviting a beautiful but emotionally troubled woman in his old, ancestral house in a far-flung area, right?
That said, movie has a pretty smart twist that makes you realize that there was something you weren't paying attention to for the past hour. A frustrating secret is revealed, and the psychotic thriller ultimately makes you question your own biases." – Amierielle Anne Bulan, fellow Nolisoli writer
5. Gumising Ka, Maruja (1978) dir. Lino Brocka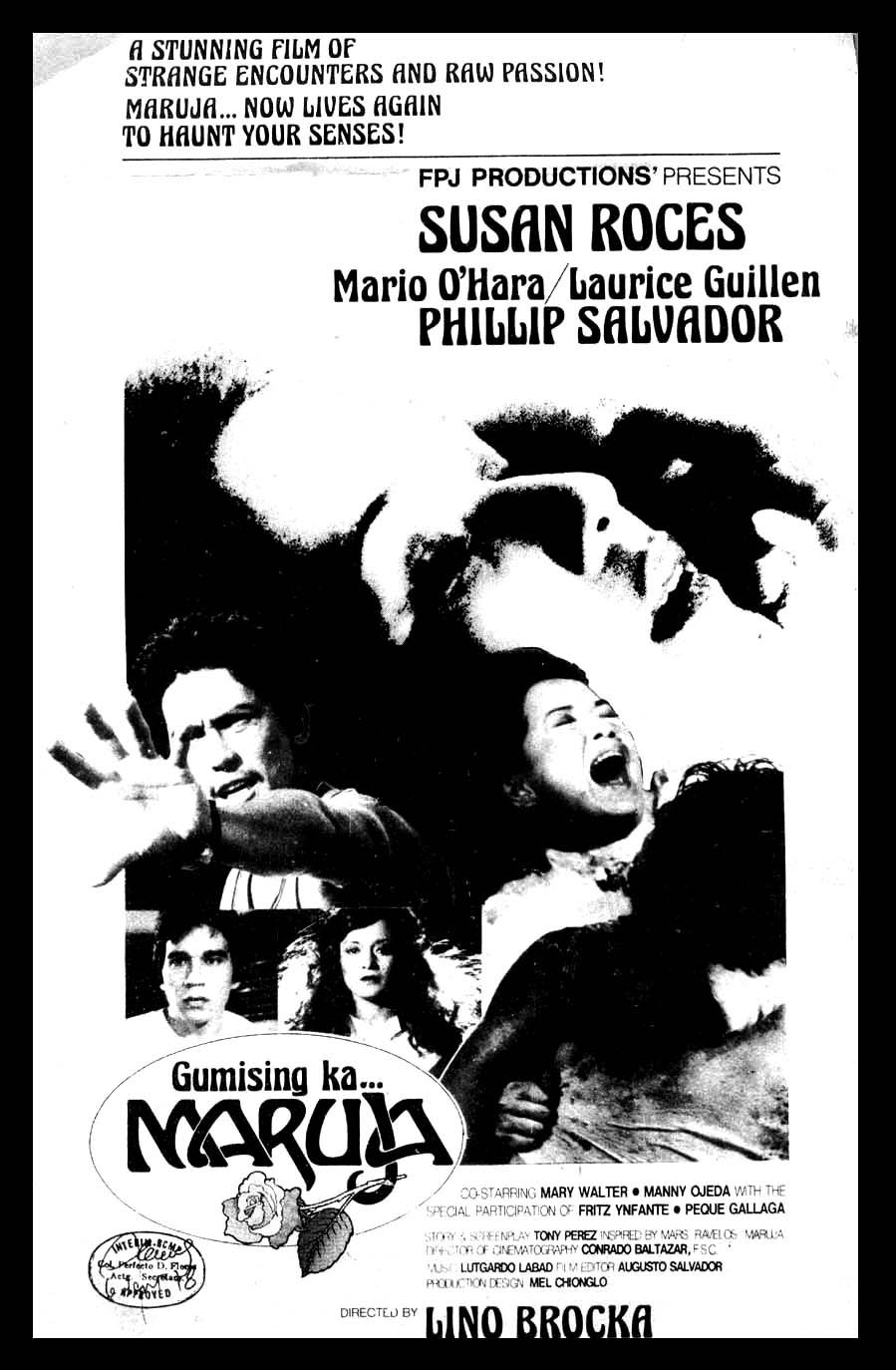 The story of Maruja has been retold many times over, but the 1978 gothic horror flick by Brocka remains the best one. Susan Roces plays both the love-lorn titular character who commits suicide the night before her wedding to avoid marrying a man she does not love, and her reincarnation, an actress and producer named Nina Concepcion. Nina, infatuated by the story of Maruja, decides to shoot a film about it. Like any good gothic horror, the spooky spectral events take place in the ancient house in which Maruja once resided, and in which Nina is adamant to film. It's a classic for a reason, with Brocka, then at the beginnings of his illustrious career, busting out his directing chops for this atmospheric horror staple.
Featured photo is a still from Silong courtesy of the Cinema Centenario Facebook page
Get more stories like this by subscribing to our newsletter here.
Read more:
The Filipina Scream Queens to stream this Halloween
Check out this horror movie from the director of Birdshot
The story of my "haunted" house
Read more by Zofiya Acosta:
Who's afraid of the contractual workers?
Women should be able to use contraceptives without fear of abuse
Writing a nation: Should we start using Baybayin again?
Writer: ZOFIYA ACOSTA