Photo exhibit speaks volumes on "silence" on mental illnesses
To further amplify each voice, artist Shari San Pablo lets her audience write on the gallery's walls
Oct 29, 2018
"In this exhibition, silence does not refer to tranquility or peace of mind."
Instead, artist Shari San Pablo shares, the silence echoing from the walls of the National Commission for Culture and Arts Gallery along Gen. Luna Street at Intramuros, Manila represents the "heavy indifference or dismissal of society to issues on mental health." With a series of photographs, San Pablo's exhibit "Inconvenient Silence" highlights the perspectives of people suffering from different mental illnesses.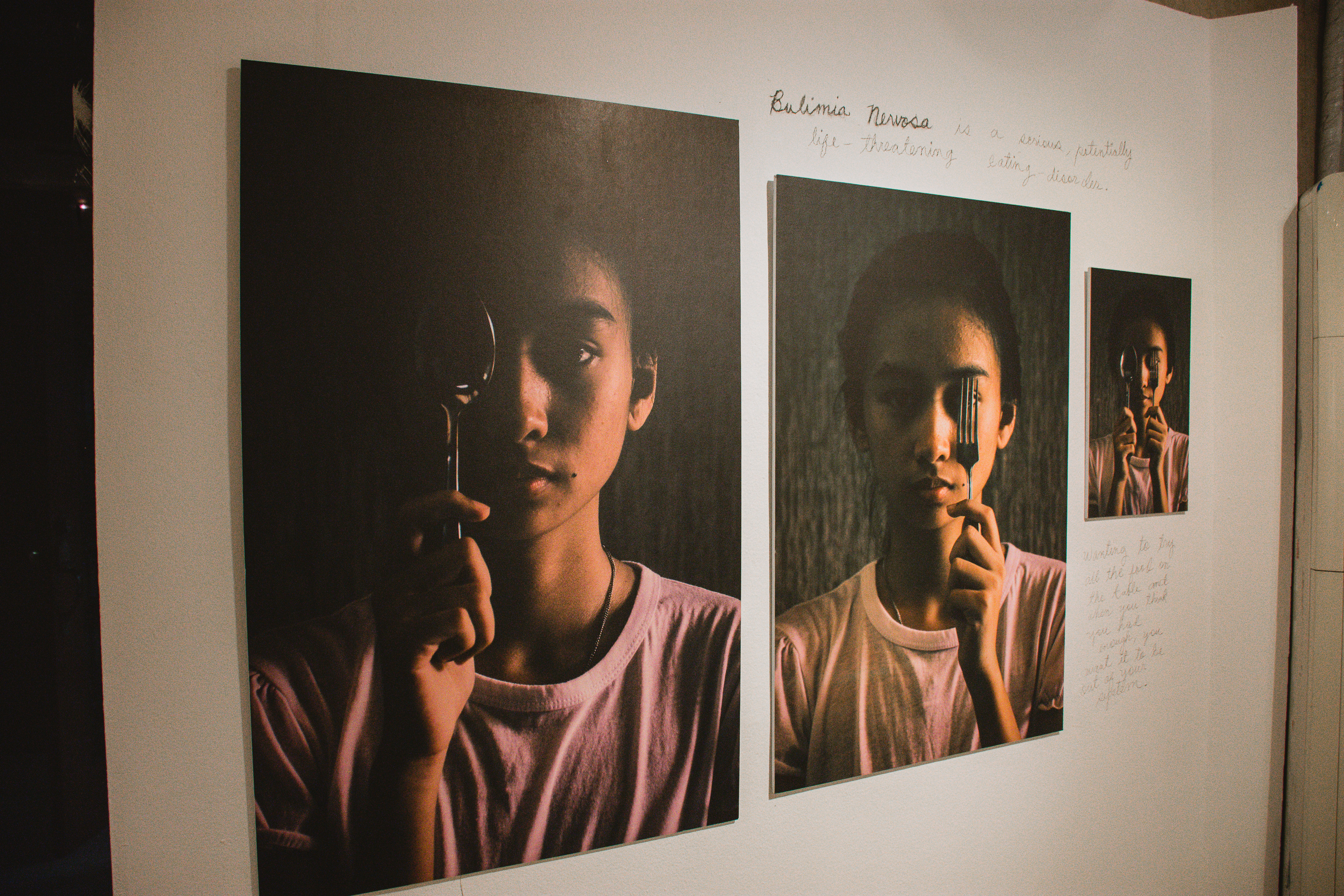 San Pablo, a mental health advocate, started the project in November 2016 as her thesis subject. It was around that time when her best friend was diagnosed with persistent depressive disorder and social anxiety disorder, making her want to do as much as she can to help. "As his best friend, I took the initiative of researching about his illnesses because there are things I should and shouldn't do. That's when I realized that I am not the only person who is in this situation," she told Nolisoli.ph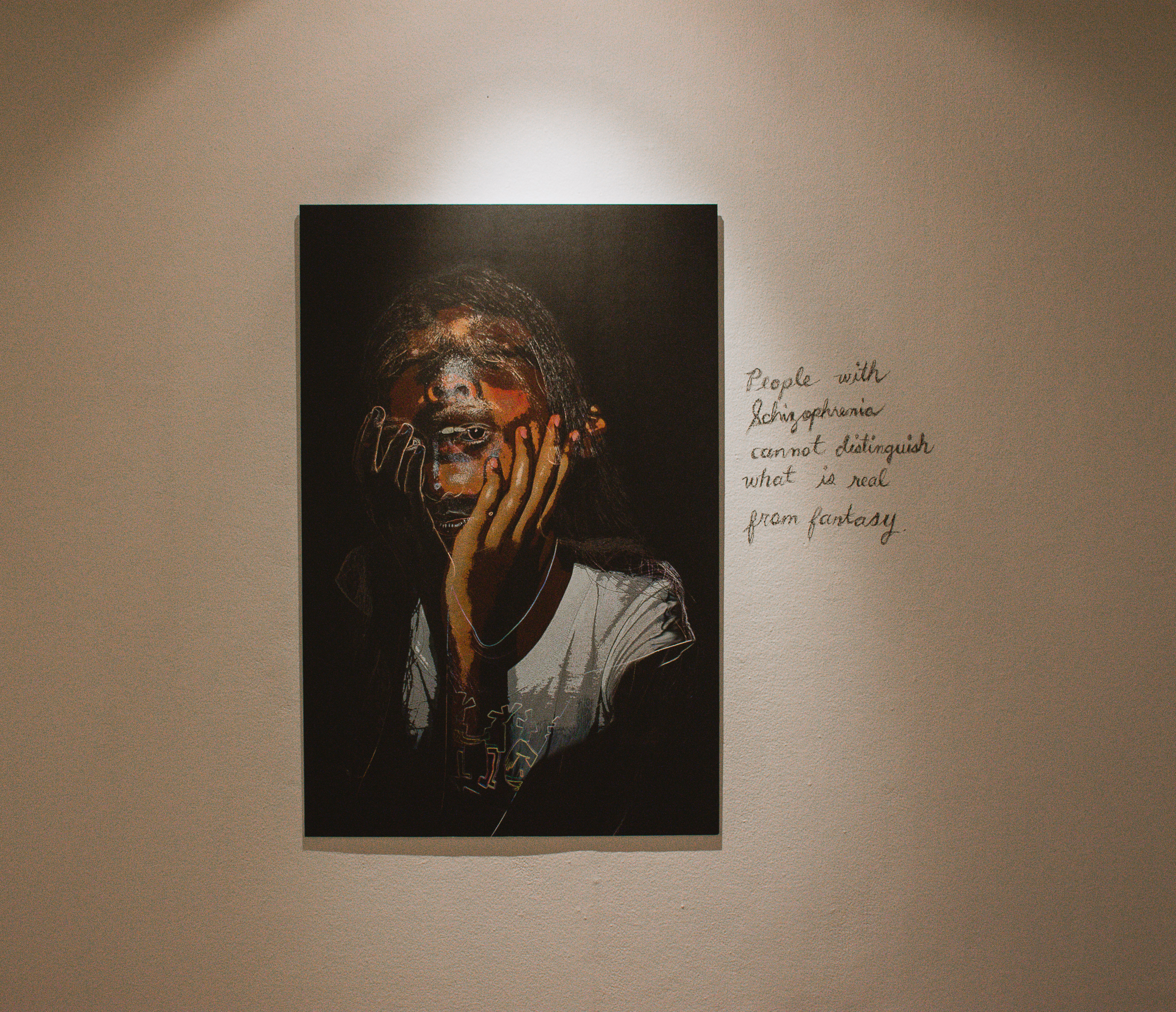 To accurately depict each illness, San Pablo interviewed those who are diagnosed and are willing to speak about it. "Some are friends of mine while some are friends of my friends. I made sure that they are aware if why I am going to interview them and what [it] was for," she says. San Pablo also combed through articles, documentaries, journals to know more.
"It was a long process because I had little knowledge about mental health," she says. "I wasn't sure I would be able to give justice to what they're feeling but I pushed all those aside and remembered why I was doing all of these."
Regular communication with each source became an important factor. Every time San Pablo completes a concept for a certain illness, she lets her interviewee check it. "I needed them to trust me enough to share with me their stories and in return, I did my best to accurately represent each illness."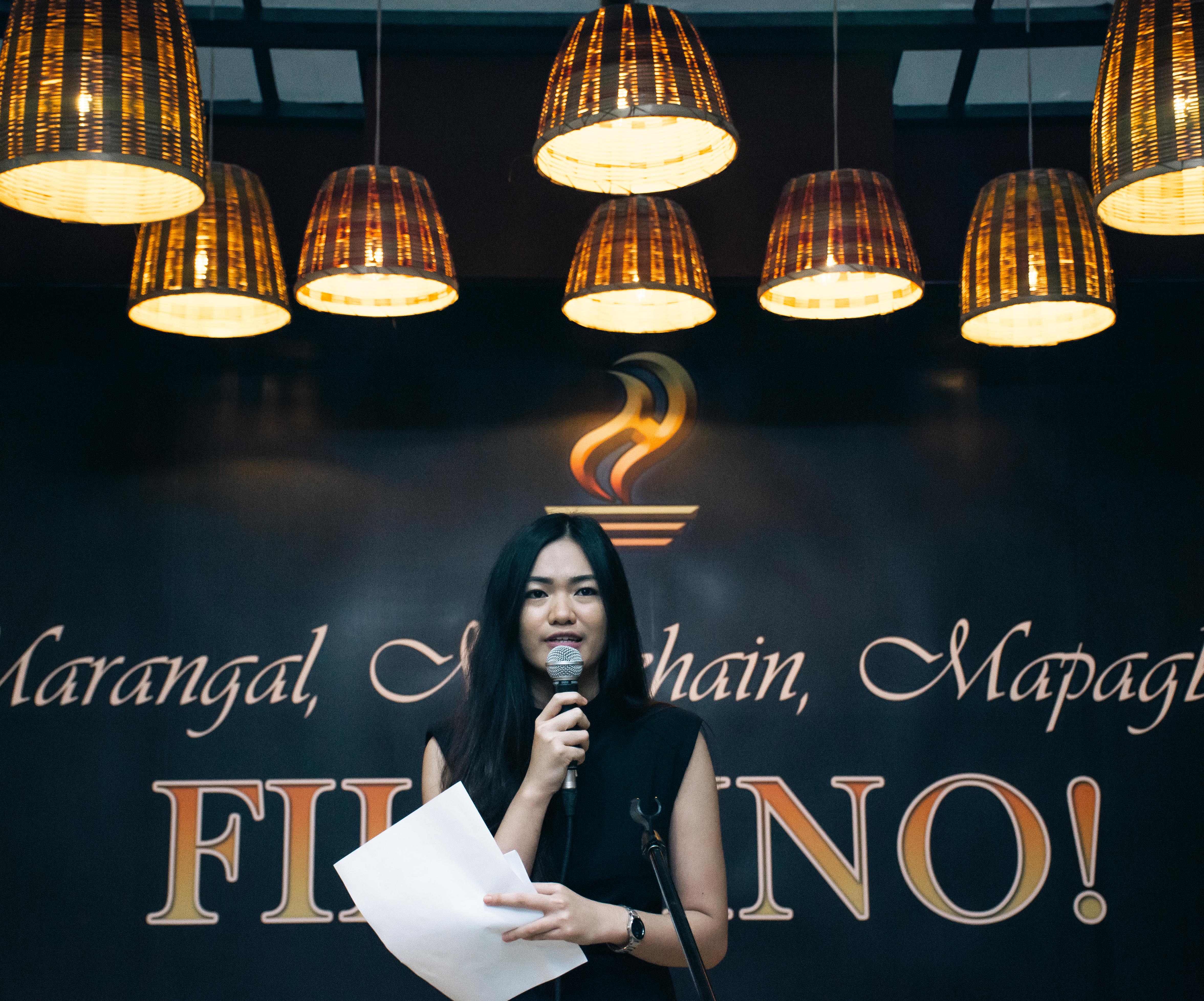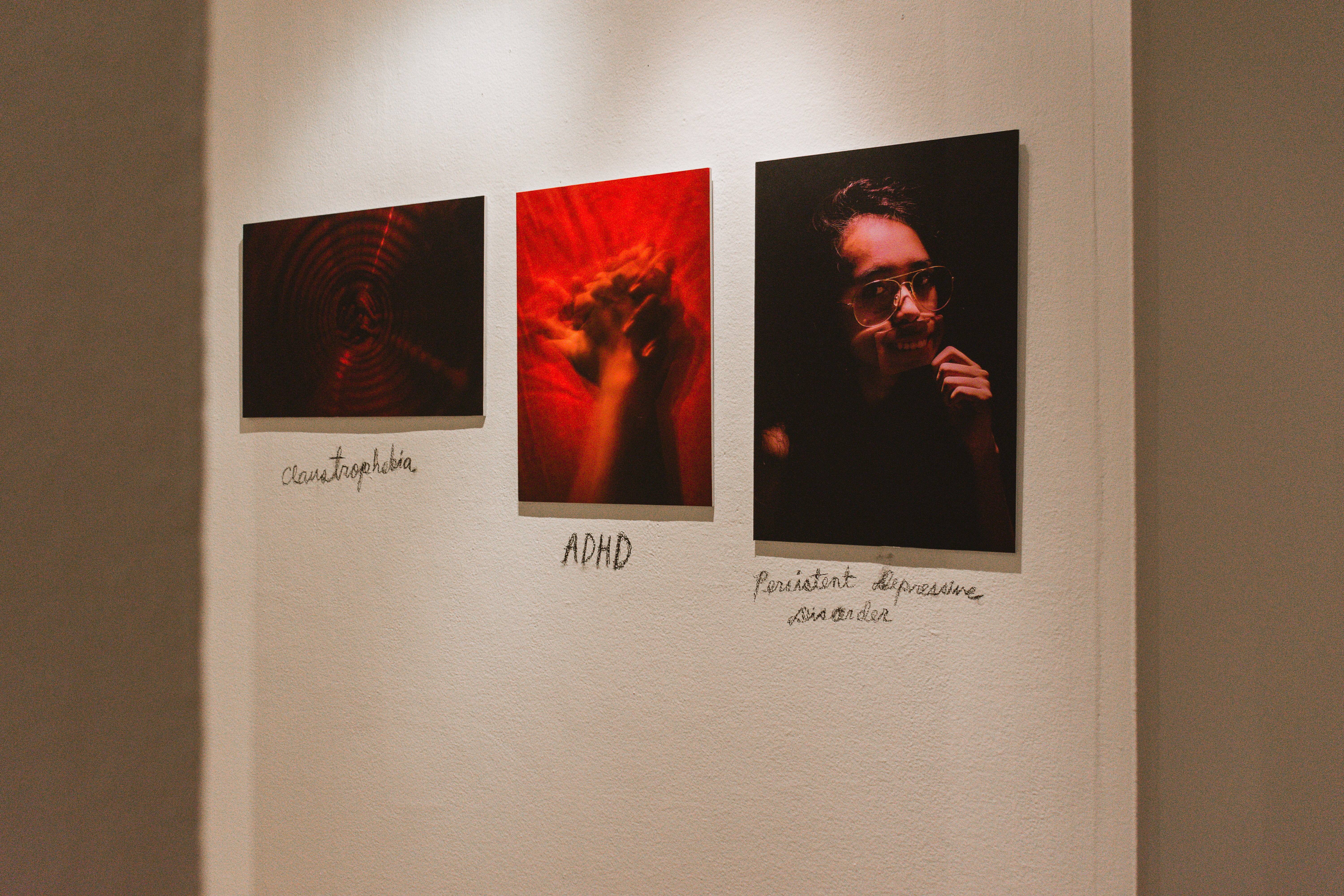 San Pablo utilized different lightings to emphasize the emotion in each photo, like the red-hued ones above. But as you have been seeing since the beginning of the article, it's not only the photos that are speaking in the exhibit.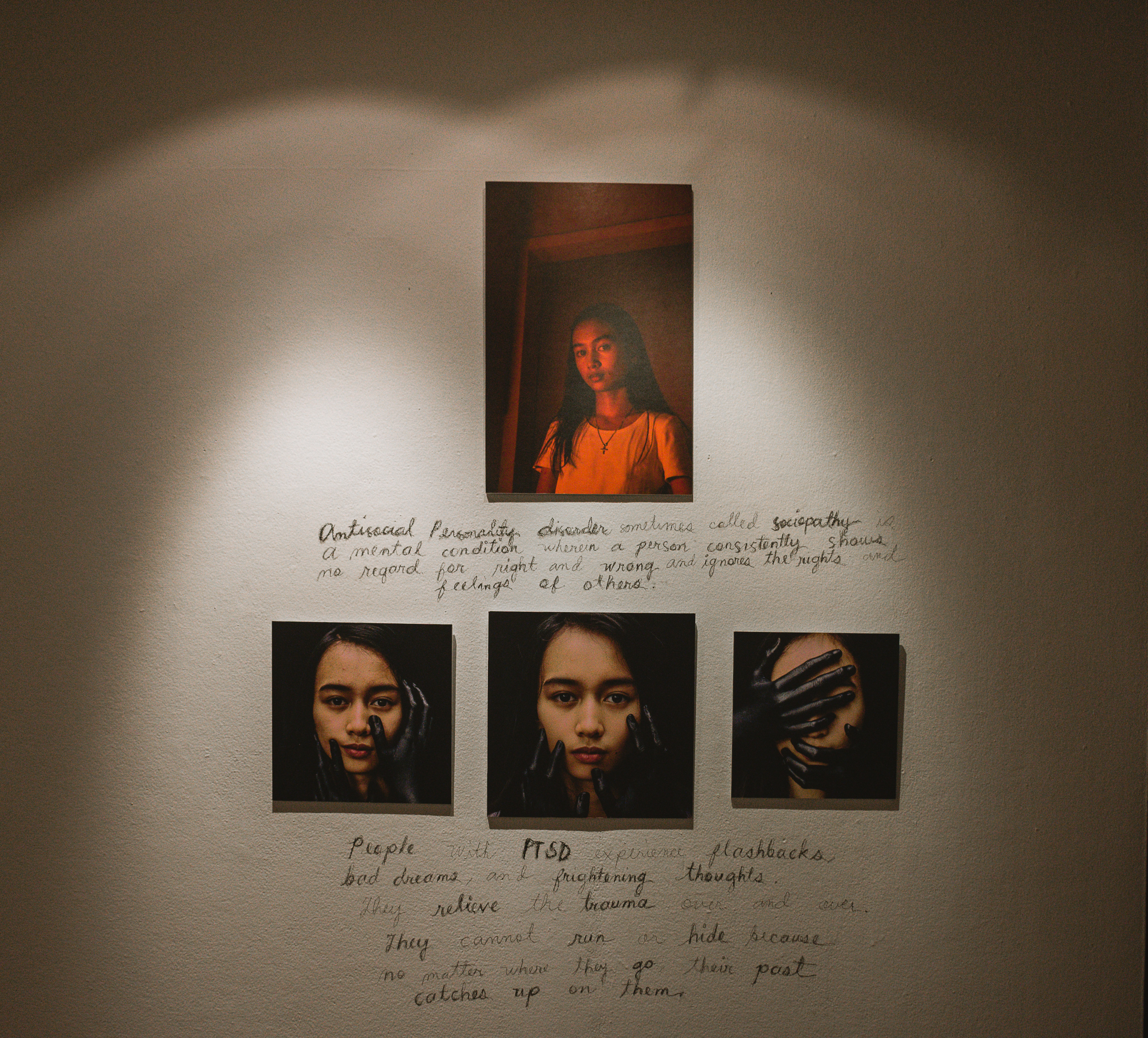 There are writings on the walls—some from the artist and some from the guests. The writings by San Pablo are short descriptions on the mental illness each photo is depicts, which helps the audience understand more about these "psychological afflictions that silently cripple a significant portion of the human population."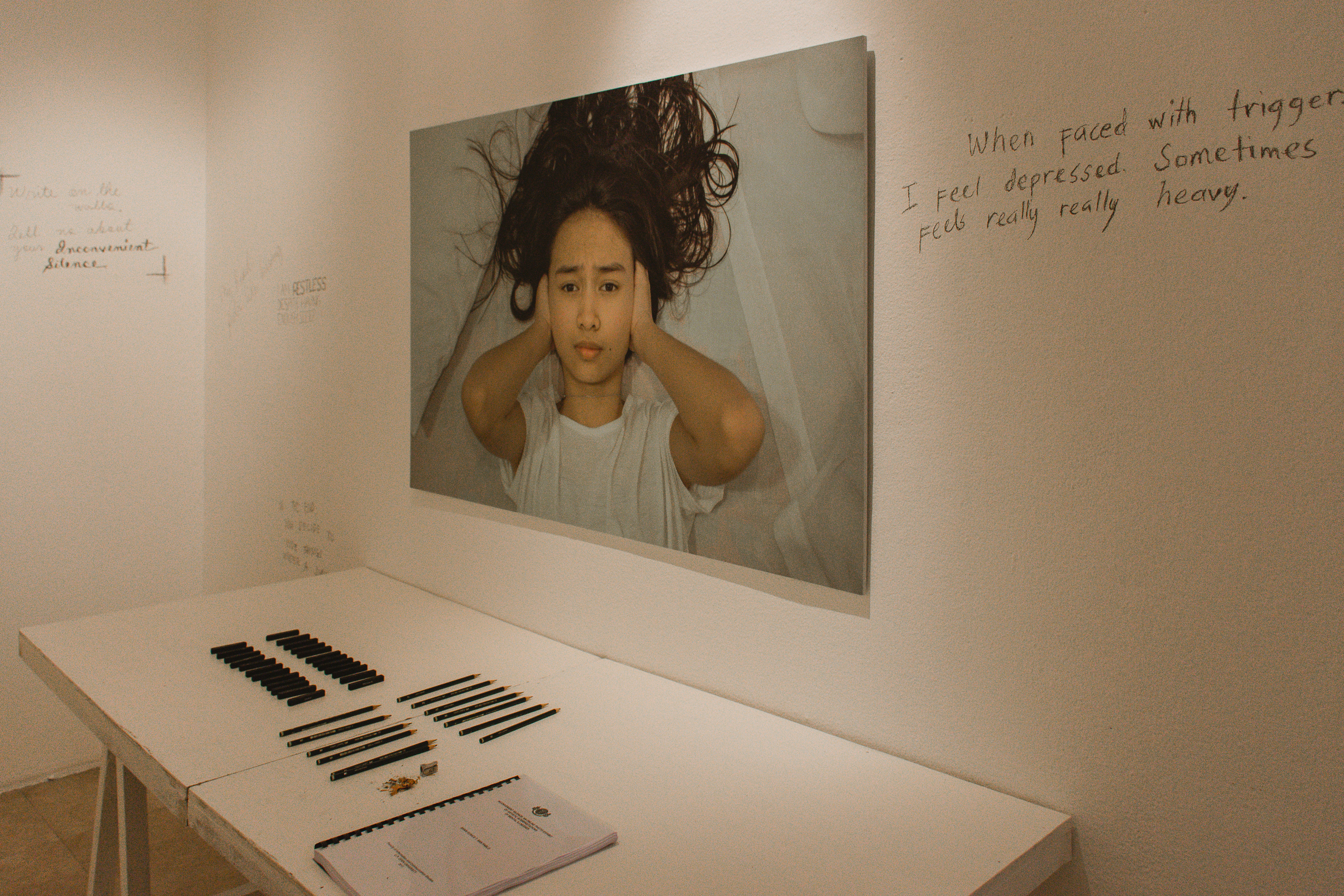 Unlike most exhibits where we are often told to appreciate the art from afar, this one requires us to come close and interact with the piece. "Write on the walls," the artist urges. "Tell us about your inconvenient silence."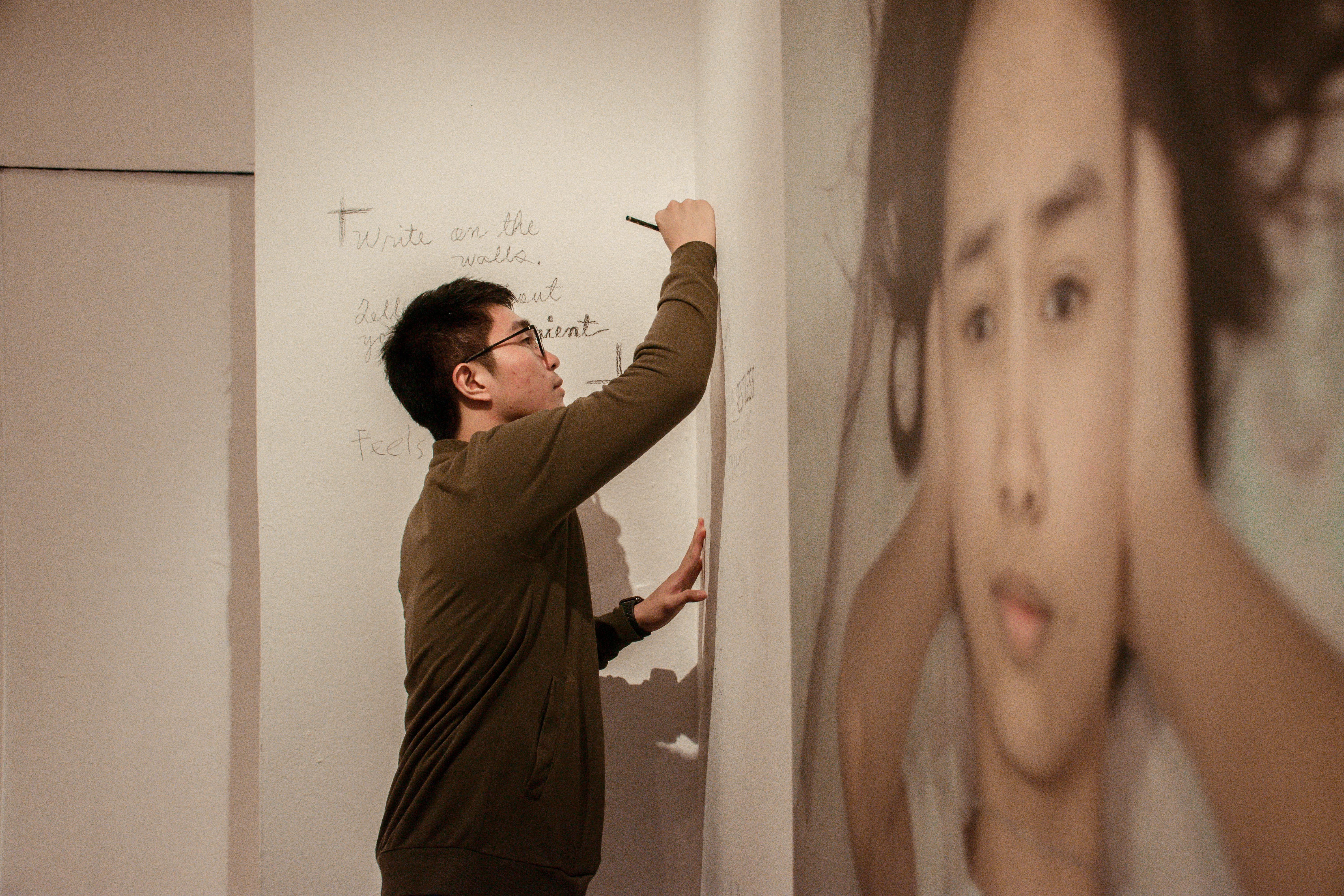 This exhibit on "silence," which is running until Oct. 31, speaks volumes on how society treats people diagnosed with mental illnesses. Attached to each illness are negative attributions, as if it's something that those people should be ashamed of. There are even some people who still use these illnesses as insults and jokes.
If we can't educate people and raise their awareness now by engaging in projects like this, the stigma will continue. It will grow and be passed on to generations. As more and more people grow insensitive, more and more people are silenced. But as you can see from the exhibit, this silence is deafening and dangerous.
San Pablo is right. It is high time to break the silence, to "break your own silence."
If you happen to know someone who needs help, don't hesitate to hear them out. Let them realize that they matter and that there is hope. For further assistance, you can reach out to crisis hotlines, centers, and foundations on mental health which can be found here.
Featured photos courtesy of LJade Panopio, Shari Eunice San Pablo's official photographer for the exhibit
Get more stories like this by subscribing to our weekly newsletter here.
Read more:
#HelpIsHere: Mental healthcare is now more accessible to the Filipinos
Forget classical music—heavy metal can help your mental health more
We only remember mental health when someone (famous) commits suicide
Read more by Amierielle Anne Bulan:
Artist sketches dog portraits to help a shelter of 600 pets
These finds from Habi Fair can be your next travel essentials
After Mindanao visit, Hungarian embassy opens new consulate in Davao
TAGS: artist exhibit health Intramuros mental mental health ncca NCCA Gallery photography psychological thesis Young artist