You can now have smoothie bowls at Single Origin
And you can have them at any time of the day
Nov 19, 2018
Single Origin is one of the homegrown concepts that challenged Filipinos' perceptions on what a café should be. It's evident on its two-page long menu with no photos, only small texts printed back-to-back. It serves craft coffee, cocktails, waffles, boards of cold cuts and cheese, and whatnot at any time of the day. Our editor Pauline Miranda described it in our first feature on them as "chaotic, maybe even like a scene out of a strange dream, but Single Origin makes it all look normal."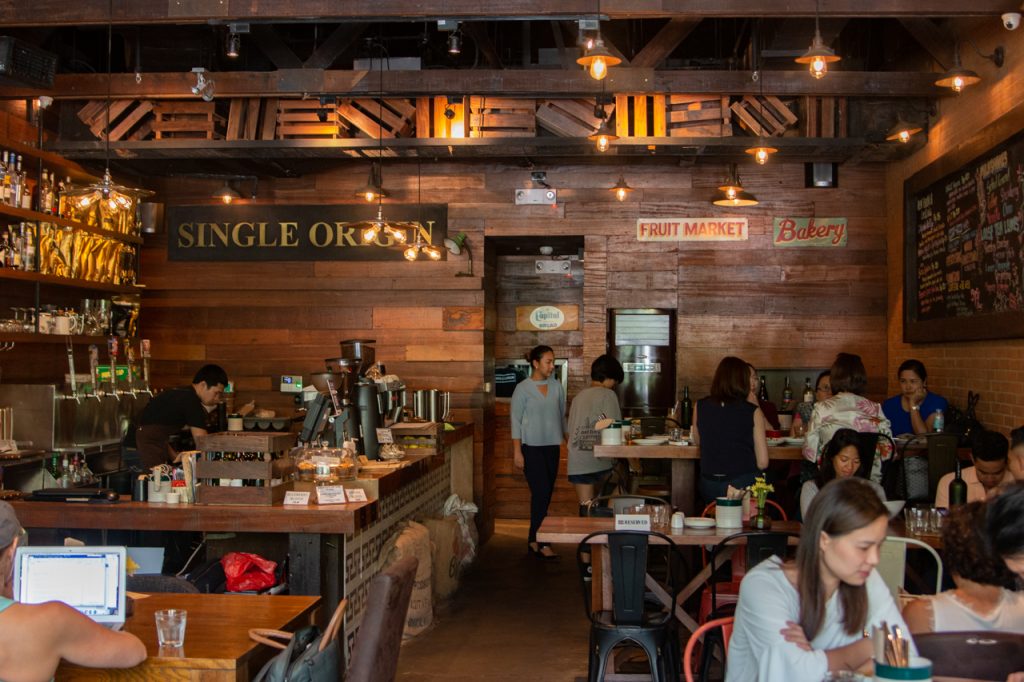 And now it's adding a few items on its menu: the pretty and refreshing smoothie bowls.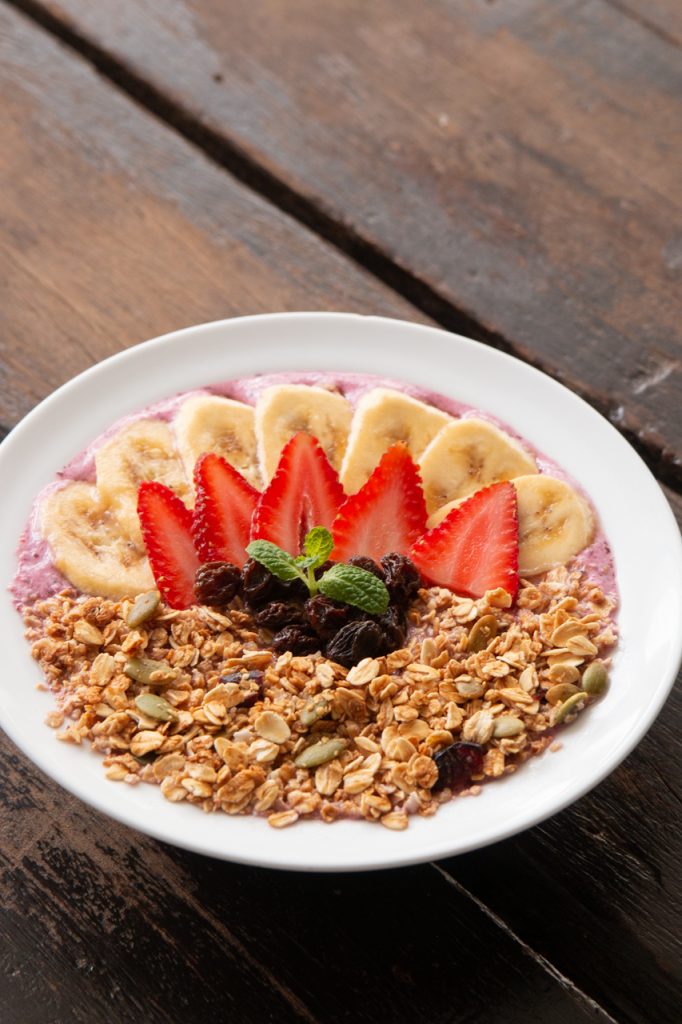 "A lot of our regulars were seeking something different and new," says Single Origin's marketing manager Monica Modomo. So they included this vegetarian dish on the list—an upgraded version of your regular smoothie, now served in bowls and is now more satisfying as a complete meal. They have three variants (so far): mixed berries, avocado, and banana peanut butter. They're all topped with granola to add texture to the rather creamy dish.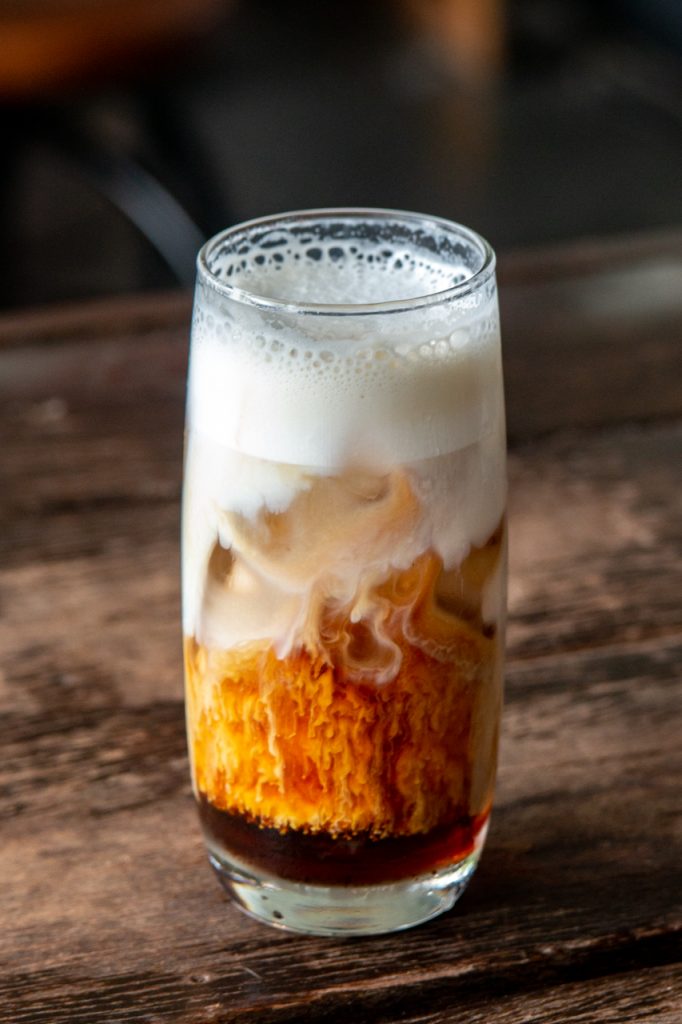 At the drinks department, the new stuff are maple vanilla cold brew and espresso noir. The former is a cold brew steeped for 18 hours added with vanilla-infused maple syrup and milk, perfect for those who want their coffee less acidic, dulcet, and creamy. The latter, on the other hand, is an espresso-based cocktail with vodka, creme de cacao, and cream. Both concoctions use Bliss espresso, Single Origin's (and Nikkei) own blend that "focuses on sweetness and complexity with a syrupy mouthfeel and long finish." It thus gives the drinkers an aftertaste that lingers on the palate and great experience.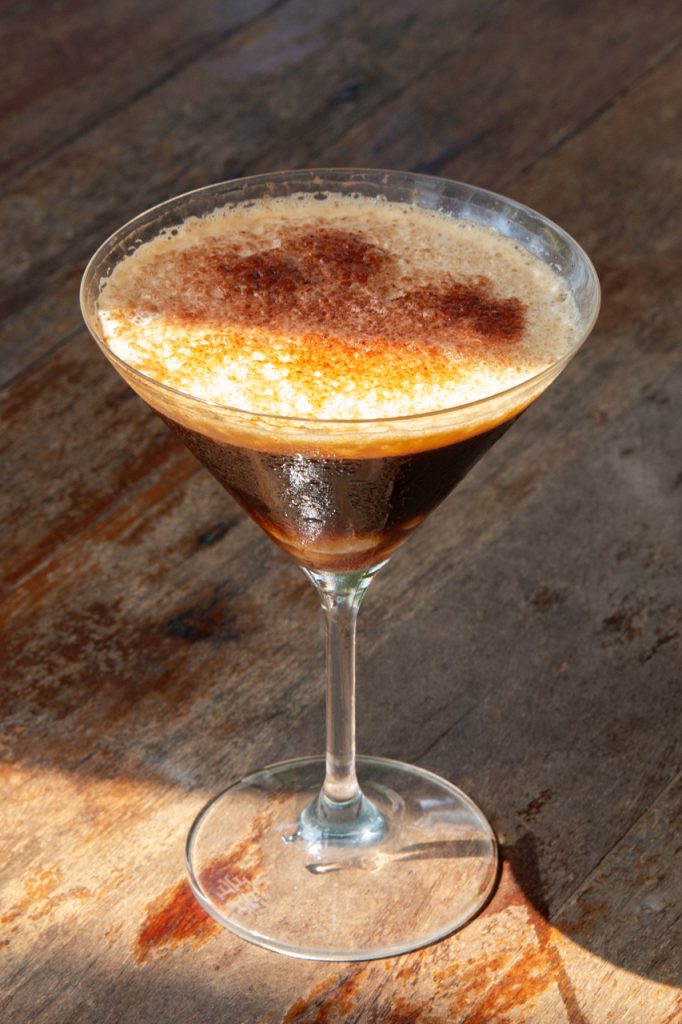 The owners of Single Origin (Carlo and Jackie Lorenzana) are always on the lookout for something new in and out of the country and something the market demands, so we can expect new items every now and then at Single Origin.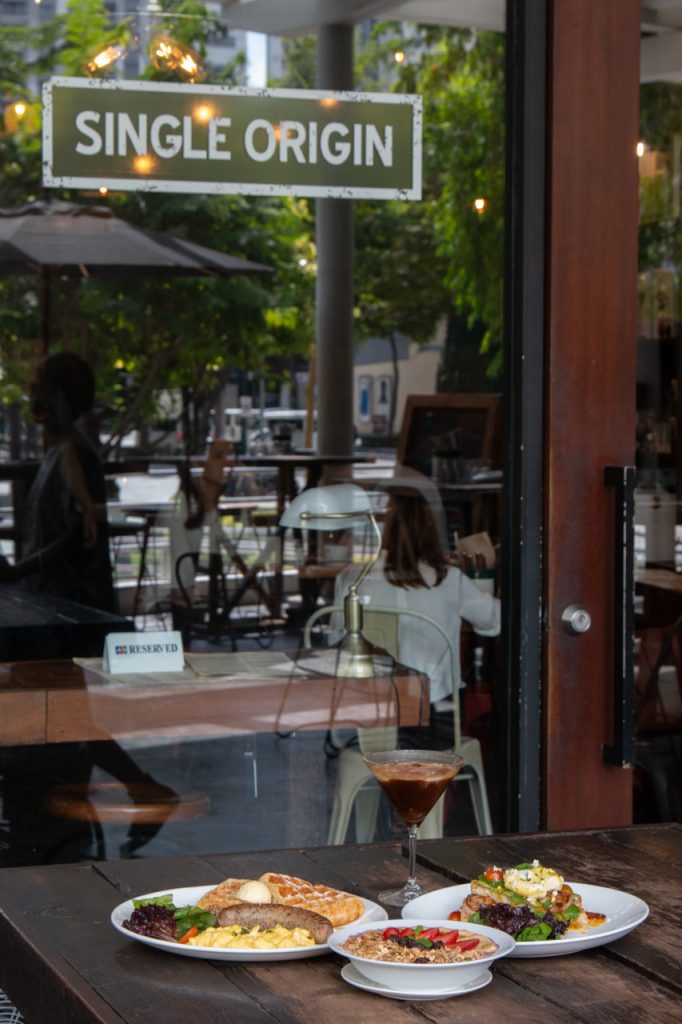 Single Origin is located at 2F C3 Bldg., Bonifacio High Street Central, Bonifacio Global City. It opens at 7 a.m. daily and closes at midnight on weekdays and 2 a.m. on Friday and Saturdays. For reservations and other inquiries, contact 0903-2688902.
Get more stories like this by subscribing to our weekly newsletter here.
Read more:
Local coffee beans defined: Arabica, robusta, and liberica
There's a heartwarming story in each cup of The Dream Coffee
At EACH, you can have after-dinner coffee with no (sleepless) regrets
Read more by Yazhmin Malajito:
This coffee shop is ditching all plastic with its new bottling service
Flossom Kitchen + Cafe in San Juan serves ube champorado
This cafe is the only place you can get black sesame cheesecake
TAGS: bgc breakfast carlo lorenzano Craft cocktails dodjie violago Single Origin smoothie bowls third wave coffee