Nikki Luna's latest exhibit sheds light on the struggles of women in an anti-woman society
This eye-opening exhibit is running from Nov. 24 to Jan. 19
Nov 22, 2018
Violence against women remains as one of the most widespread human rights violations in the world. According to the United Nations Women campaign, one in three women experience harassment in their lifetime; and this harassment varies from intimate partner violence, sexual abuse, street and cyber harassment, human trafficking, forced marriage, and even female genital mutilation. And sadly, we don't have to look far from our vantage points to see this happening.
In our own country, people in power perpetuate misogyny and machismo. We have a president who spits derogatory remarks against women, kisses a married woman in front of an international audience, and jokes that "beautiful women" are the reason for high rape cases.
To make it worse, he uses his sexist and insensitive mindset to threaten women who oppose his autocratic administration like Vice President Leni Robredo, Ombudsman Conchita Carpio-Morales, and Australian missionary Sister Patricia Fox, who has been serving the Philippines for more than 27 years. This kind of weak-minded attitude has even trickled down to his officers (Read: No surprise: Duterte's misogyny has trickled down to the rank-and-file) and local workers (Read: A "major" sponsor's sense of entitlement puts Miss Earth pageant on the spot).
And this harassment is not only blatant under the Duterte administration. It has been going on for ages. Former Social Welfare Secretary Judy Taguiwalo was sexually assaulted by the military during the Marcos dictatorship after she was arrested for protesting against the human rights abuses of Martial Law. There had even been younger casualties, some as young as four months old. We live in a society where rapists are held unaccountable and women are left scarred and silenced.
But we're not going to be silenced anymore.
Along with the women who are continuously standing up against grave anti-women incidents (Read: A year after #MeToo, and I'm still hurting), feminist artist Nikki Luna will shed light on the struggles in her upcoming exhibit. To protest against a "regime that traffic in abuse and misogyny," Luna will display 26 pieces of objects often used by women, such as heeled shoes and dresses, to reflect how women's bodies are objectified and reduced in this world.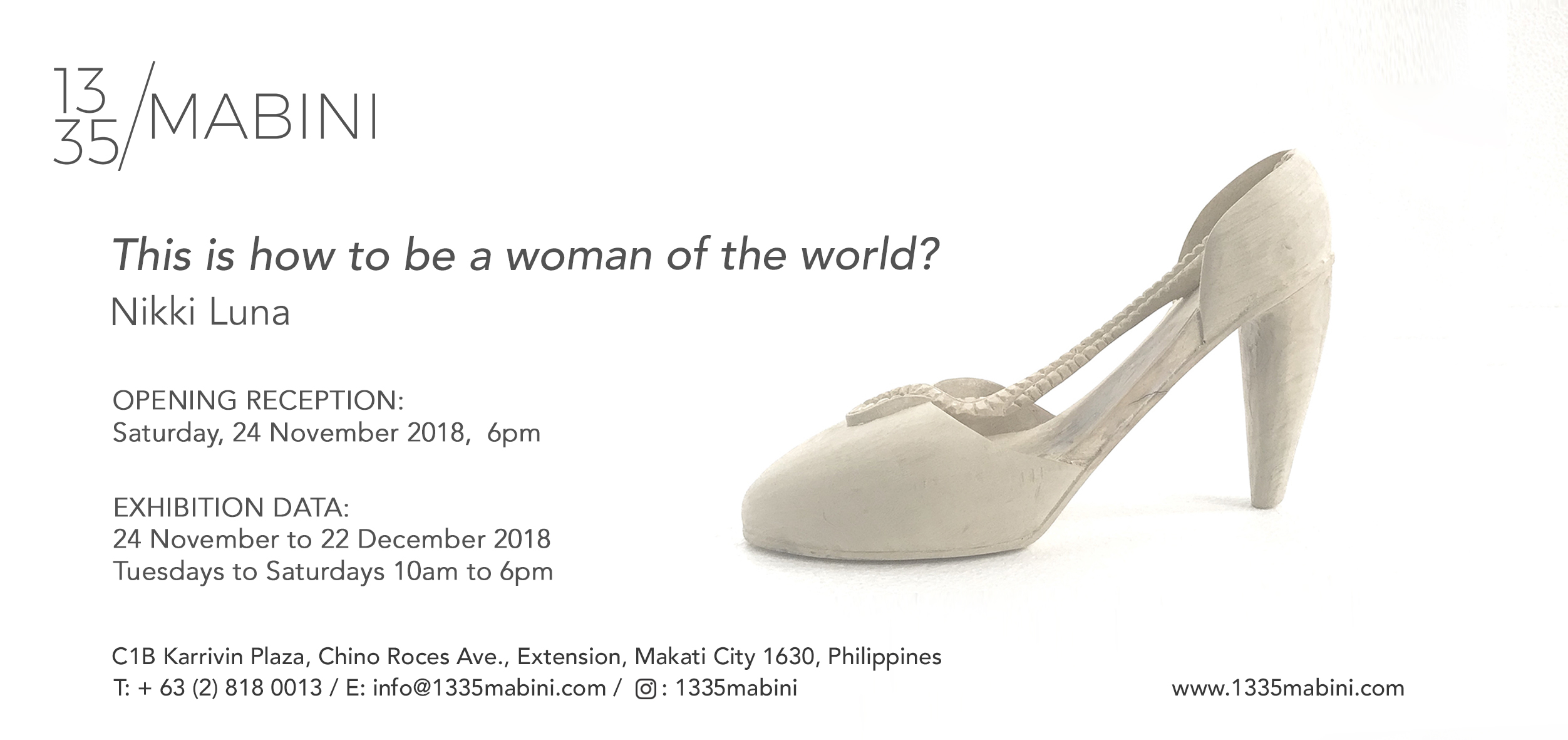 Titled "This is how to be a woman of the world?", a phrase from one of the president's speeches and derogatory quotes to women, the exhibit will show an array of sculptures, clothes, installations, and film that depict how the system continues to fail women. The title is not the only quote from Duterte that is used in the exhibit, though. Some pieces are also engraved with the president's anti-women words, like the header image above.
These will be unveiled to the public at 6 p.m. of Nov. 24 until Jan. 19 at the 1335 Mabini galllery in Karrivin Plaza, Makati City.
One of Luna's pieces to look forward to is her own daughter's dress, which represents her empathy towards the "unspeakable acts done to very young children."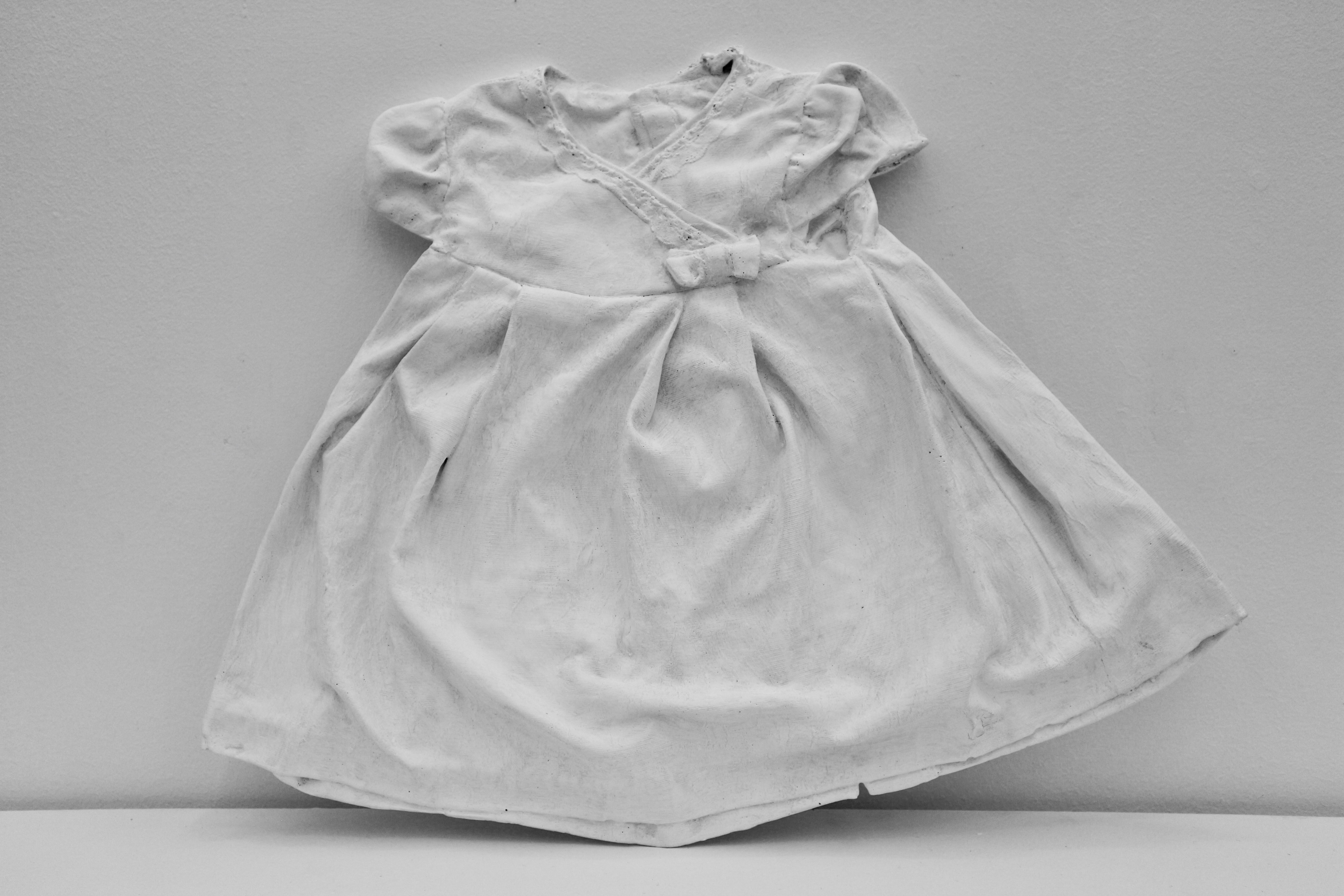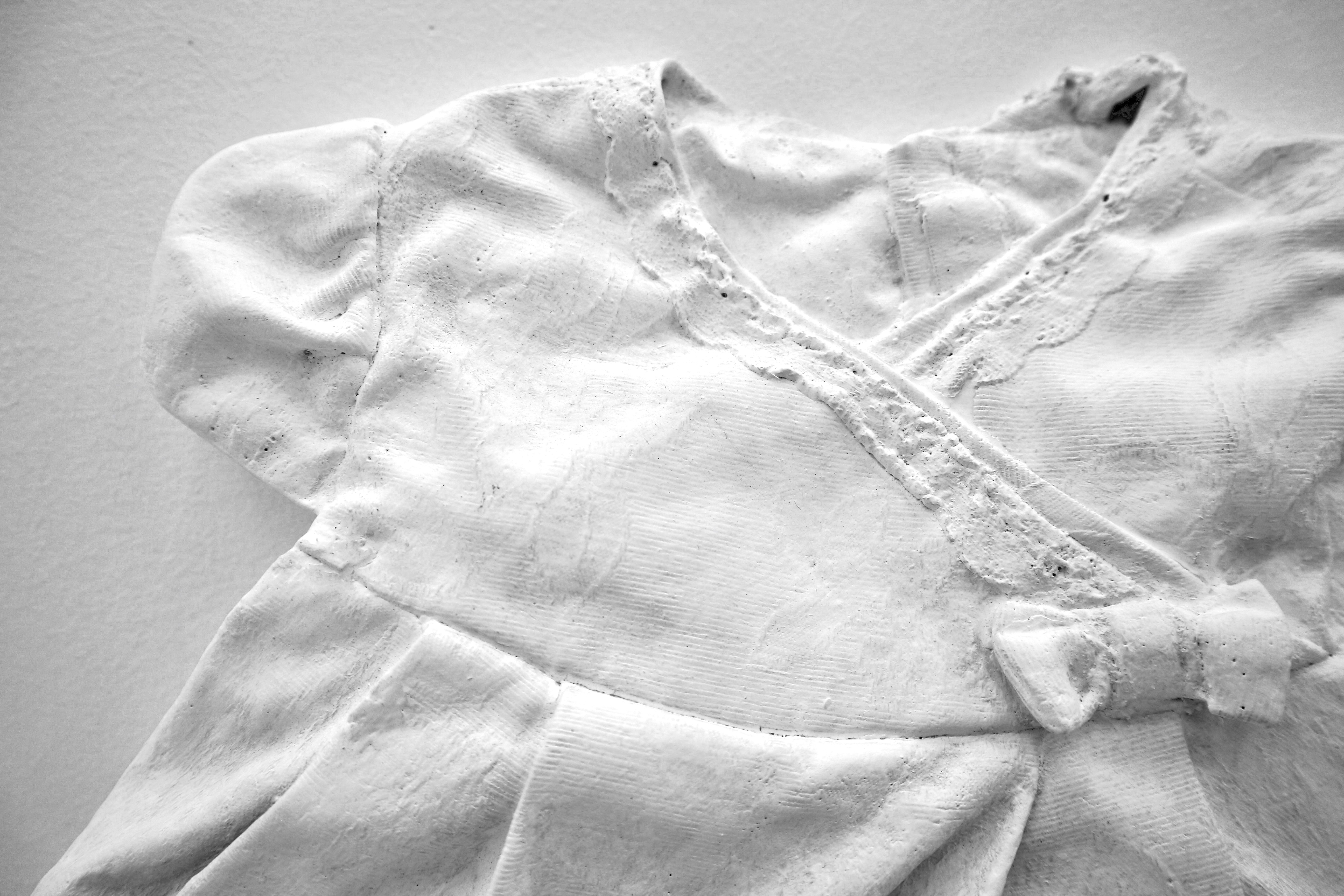 A shoe made of white carved wood (the one included in the poster above), symbolizing the strapped pumps Imelda Marcos wore during her husband's inauguration as the president in 1965, will also be shown—and burned in a film.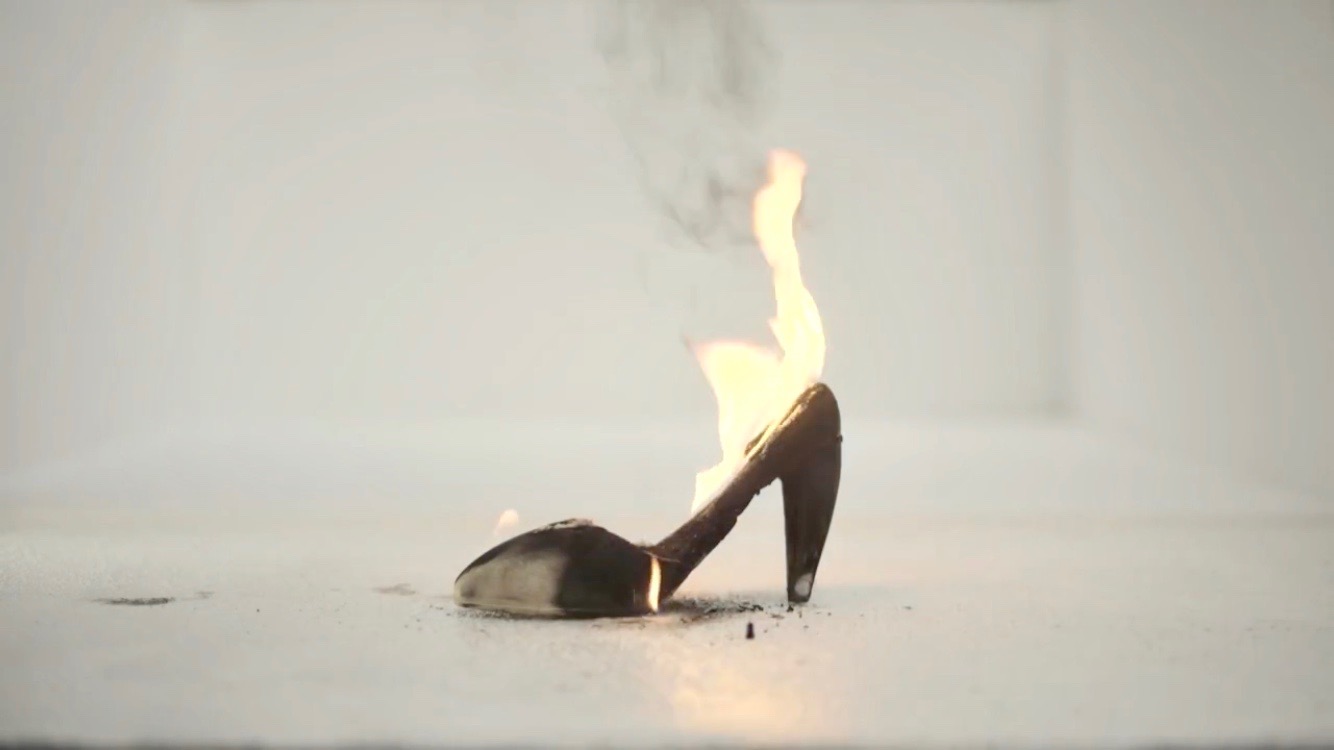 Also to be presented in the exhibit is an installation of coat hangers that represent the fight of women for reproductive rights, which, we know, needs more voice in this sexist and patriarchal society (Read: Women should be able to use contraceptives without fear of abuse).
For Luna, who has exhibited her works locally and internationally and has also authored a children's story book on gender empowerment titled I Love my Body, the consumption of symbolic violence in everyday narrations begets violence. We have to continue breaking the silence and challenging the norms the world has imposed upon women.
Photos used courtesy of Jippy Pascua/1335 Mabini
Get more stories like this by subscribing to our weekly newsletter here.
Read more:
STEM is a boys' club. Here's why
This is why women's products are often more expensive
Read more by Amierielle Anne Bulan:
Women advocates collab with artisans for charity bazaar
Photo exhibit speaks volumes on "silence" on mental illnesses
Artist sketches dog portraits to help a shelter of 600 pets
TAGS: 1335 Mabini art art exhibit artist Dress exhibit fabric feminist Film gallery installation museum Nikki Luna sculpture