These sweets will remind you of your favorite Noche Buena food
Brace yourself for a nostalgia-fueled craving
Dec 7, 2018
The Filipino Christmas table is always something to look forward to with its many dishes only brought out during this time of the year. It's also that one time when we set our diets aside to feast with our families. I mean, who can resist the umami-filled queso de bola that goes perfectly with a slice of ham on bread, or the bittersweet hot chocolate made with tsokolate tablea that warms us up instantly with just one sip?
These are dishes that remind us of the warmth of home. But if you're in need of a quick pick-me-up, no need to wait for Noche Buena just to get a taste of these delicacies. These sweets which meld these classics into decadent desserts have got you covered.
Queso de Bola cheesecake by Florabel
GF, North Wing, Estancia, Capitol Commons, Pasig City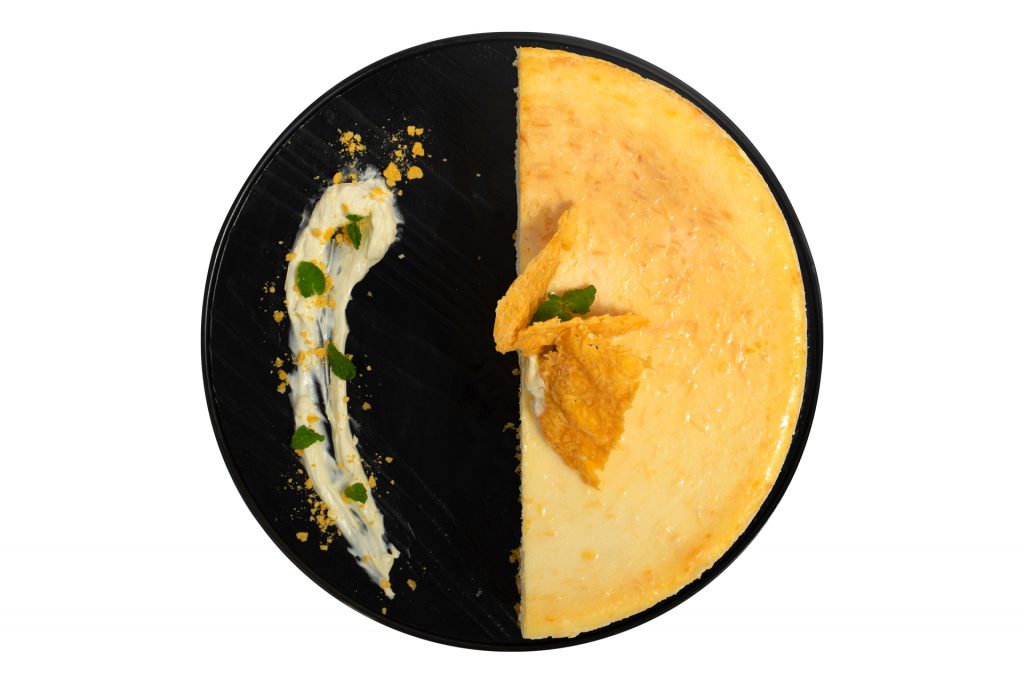 The round Christmas centerpiece is reimagined in cheesecake form with a strong Edam flavor that complements its smooth and creamy texture. Speaking of texture, it is topped with a Queso de Bola crisp that gives added sharpness. Slather with the vanilla sauce on the side for the full experience.
Ube Custard cake by Wildflour
GF, OSquare 1, Greenhills Mall, San Juan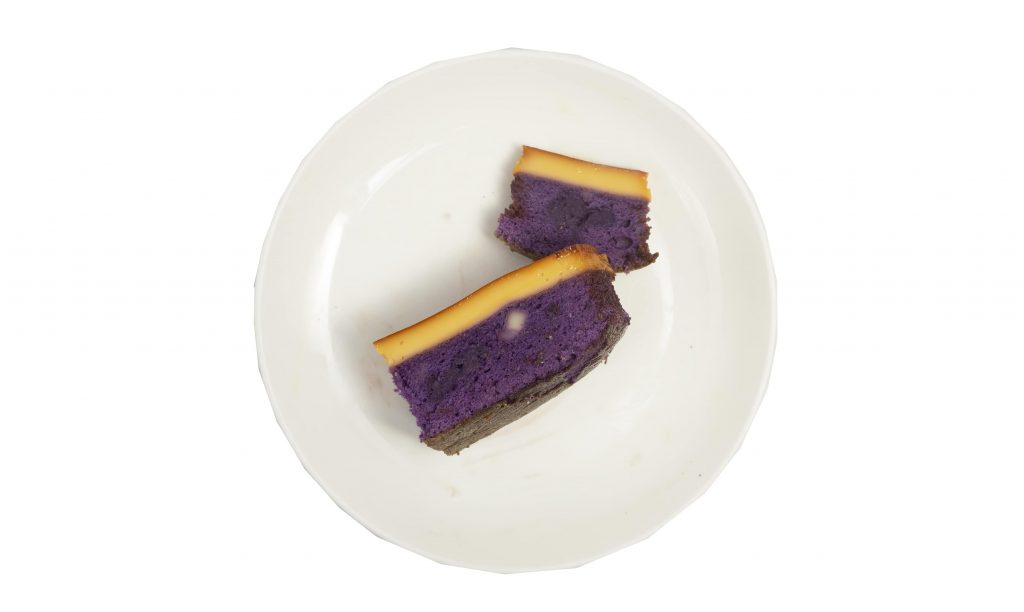 We, Filipinos love ube with its distinct taste and melt-in-your-mouth consistency, and leche flan, the sweet custard-like dessert. Wildflour tickles the Filipino palate with a cake that combines two of our favorites into one. It will sure feel like Christmas any day with just a spoonful of this one.
Champorado Eh by XO 46 Heritage Bistro
Estancia, Capitol Commons, Pasig City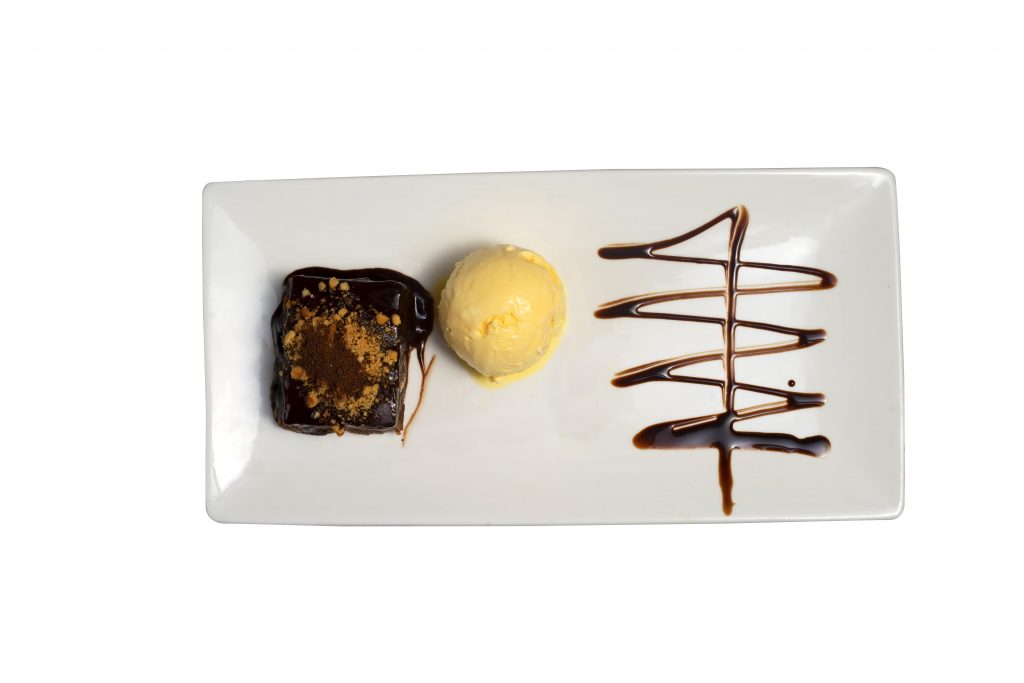 The rainy day chocolate porridge is not exactly a Christmas food but it's a close relative of the hot chocolate drink that warms us up during the chilly holiday season. XO Heritage's take on the classic champorado, a brownie served with a scoop of mantecado ice cream makes this warm treat consumable even with the hot weather.
ChocNut Torte by Florabel
Toblerone Walnut Torte by Mom and Tina's
2F, OSquare 1, Greenhills Mall, San Juan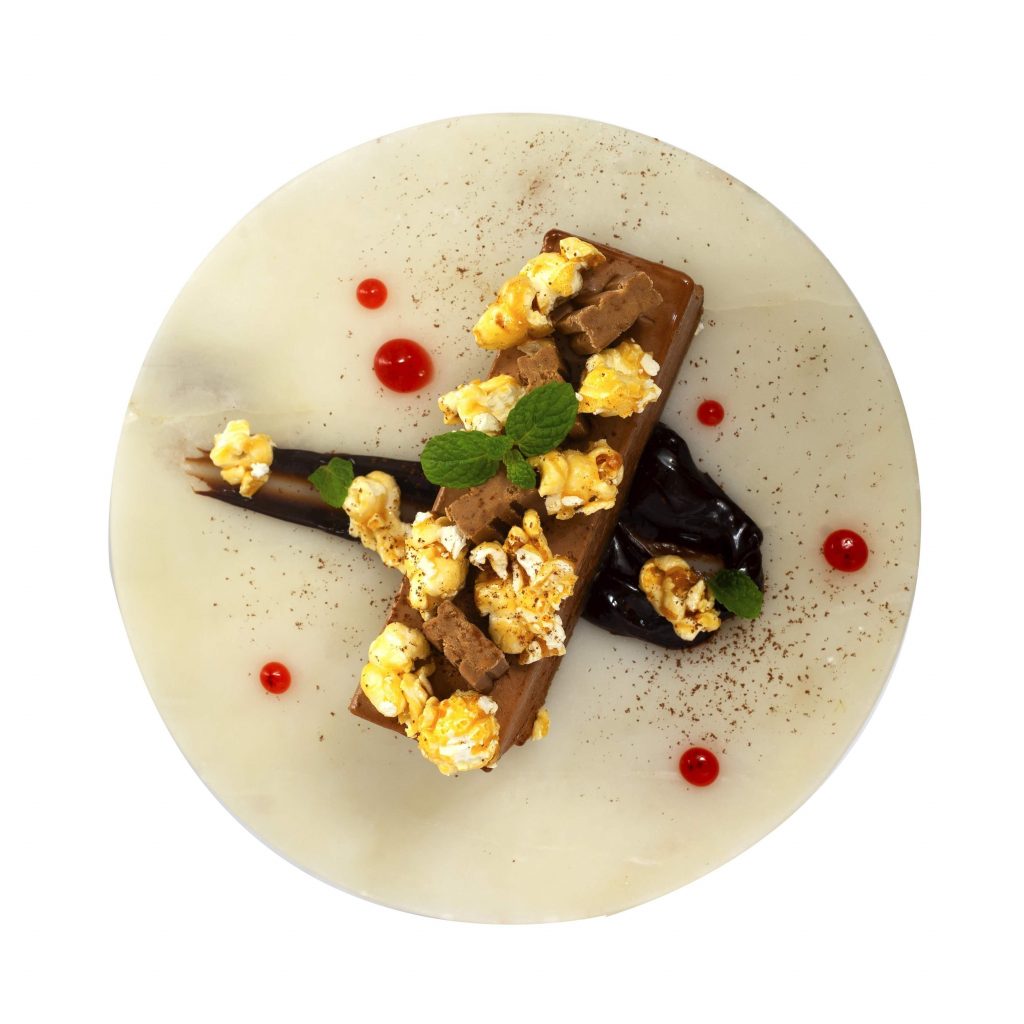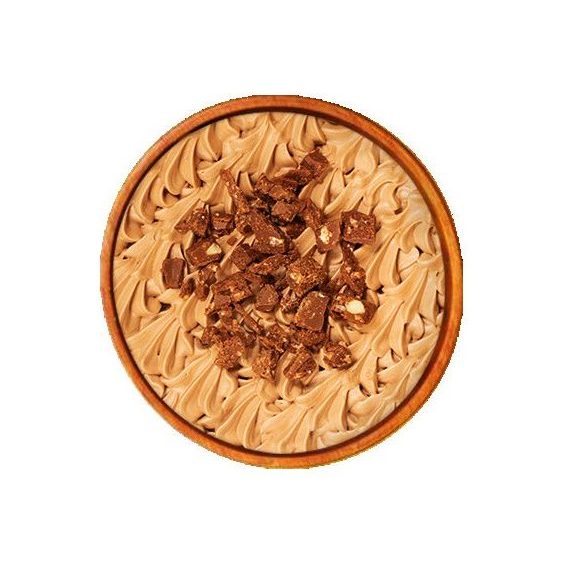 Everyone will agree that chocolate is something that is compulsory on the Noche Buena spread. Its bittersweet flavor reminds everyone of their favorite childhood treats whether it be a locally-produced peanut-infused candy or an imported nougat-filled chocolate bar. Mom and Tina's and Florabel offers two equally delectable pastries that are sure to send you into a nostalgia-fueled binge.
And there's nothing like a grand holiday display to make you feel the Christmas spirit. Greenhills has on display a 30-foot Christmas Candy Cake at the VMall Lobby, while Tiendesitas will wow mallgoers with the award-winning Ortigas East Christmas Street Light Musical Tunnel along Frontera Drive. And Estancia offers four Sweet Illusion Chambers rooms for you to take your photos in: Tutti Frutti or Rainbow Prism Room, Sugar Rush or the Laser Room, Candy Blast or the Shadow Room, and the Special Dark or the Neon Room. Fireworks display every 7 p.m. all Saturdays of December also awaits you at these malls.
For more information, follow them on their social media pages:
facebook.com/GreenhillsOfficial   instagram.com/GreenhillsPH
facebook.com/tiendesitas   instagram.com/TiendesitasPH
facebook.com/EstanciaPH  instagram.com/EstanciaPH
Read more:
How to not get bloated during Noche Buena
Edible Christmas gifts as suggested by pets
Stylish, untraditional Christmas table settings by stylish, untraditional tastemakers
TAGS: 2018 barangay sk elections florabel leche fan Mom and Tina's noche buena queso de bola ube Wild Flour XO Heritage