We've said it before and we're saying it again: Our government blatantly lacks cultural heritage literacy. "Government officials give more priority to keeping its investors than its own culture," writes one of Nolisoli's writers Amierielle Anne Bulan. This is why the old houses in the idyllic town of Juban, Sorsogon may not be spared from demolition to make way for the Department of Public Works and Highway's (DPWH) road widening project.
View this post on Instagram
These old houses are what we call bahay na bato. Their foundation is made from Spanish-style solid stone bricks where the wooden upper-story stands. And these particular houses in Juban were constructed in 1898 and are known for having exquisite pre-Spanish windows and design made of capiz shells and hardwood materials. They're one of the tourist spots in the province as they're one of the many relics from the Spanish period.
View this post on Instagram
Three of the four bahay na bato line along Maharlika Highway in the town proper of Juban. It's the main road that connects towns of Sorsogon. And under the administration's Build, Build, Build program, these structures face the threat of harm and damage if not demolition from the DPWH and the Provincial Government of Sorsogon.
Right now, there's an online petition against the road widening in this part of Sorsogon and demolition of the structures. To still aid the traffic problem in Juban, the petition suggests that the government should "provide a by-pass road a few kilometers before the town proper of Juban and exiting to about 10 kilometers away from the Poblacion. The proposed site of the diversion road is presently idle and unproductive vast tracts of land that can be acquired by the government at a minimal cost rather than demolish the Old Houses along the Maharlika Highway in the town proper of Juban. This can be more economical, practical and safer alternative to the Road Widening plan which is a rather short term, and costly solution of the DPWH."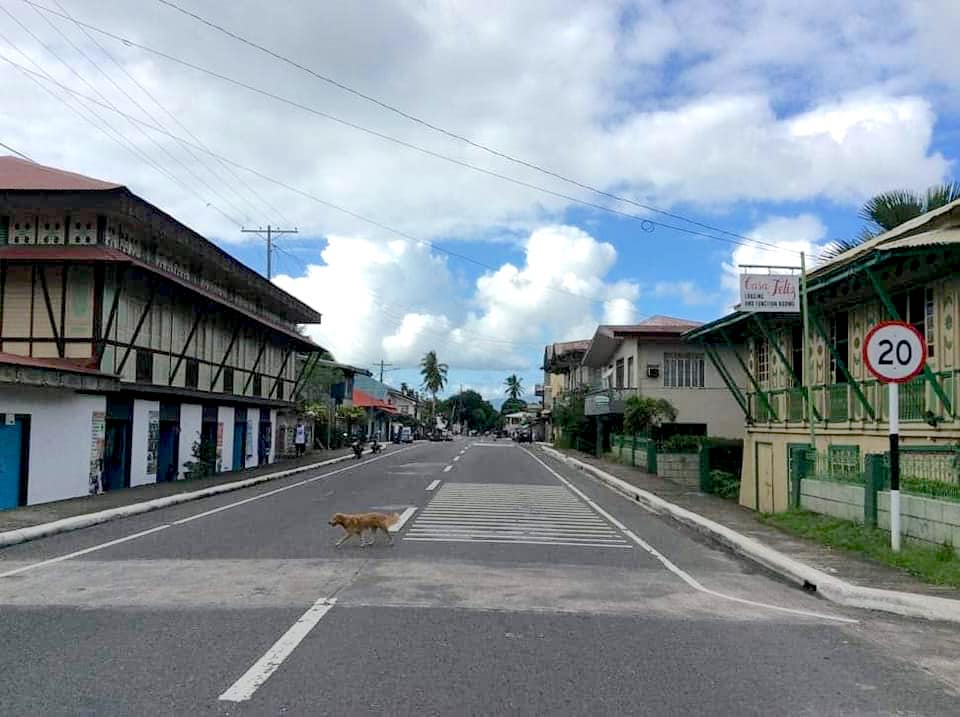 Aging more than a century, these structures are not yet registered as Presumed Important Cultural Properties under the Philippine Registry of Cultural Property, too. Recognizing their worth would certainly help in preserving them.
Featured image courtesy of Sherwin Viel Limon on Instagram
Get more stories like this by subscribing to our weekly newsletter here.
Read more: 
Intramuros, Fort San Antonio Abad named National Cultural Treasures
The government blatantly lacks cultural heritage literacy. Here's why
Escolta's 83 year-old Capitol Theater is currently being demolished
Writer: YAZHMIN MALAJITO