Trigger warning: because of the nature of the Respeto Naman campaign, this article will talk about sexual assault and rape.
Clothes. When a woman is assaulted or raped, the first thing that many people ask is this: "what were you wearing?" As if you could point to your clothes as the reason for the assault, as if a mere change of clothes could have prevented it. When the Banaue PNP made a list for rape prevention tips earlier this year, what topped the list was advice to stop wearing revealing clothes. Just a few weeks ago, an Irish defense lawyer held up a woman's thong in court and told the judge that a woman wearing something like that couldn't have been raped. She was clearly on the prowl for sex.
Last March, the Thai government released an article advising women of ways to prevent being sexually assaulted during the Songkran Festival, a water festival in Thailand. The list was in reaction to a survey which showed that nearly 60% of their respondents had experienced being assaulted during the festival. Top of the list? Don't wear revealing clothes.
One of the people that saw this list was Thai-American model and host Cindy Bishop. She had read the rest of the list to see if there was anything about stopping men from assaulting women, anything that didn't put the blame on the women. She was outraged. "I was one of those 60% of women who were assaulted, and I was wearing baggy clothes."
This led her to start the movement #DontTellMeHowToDress. It had started with her posting a video about the list and her experience at the festival on Instagram, captioning it with that hashtag. The video unexpectedly caught wildfire, and many other Thai women started using the hashtag to share their own experiences. Seeing the power that her on-the-fly hashtag had, Bishop turned it into an exhibit which displayed clothes that women were wearing the day they they were sexually assaulted or raped.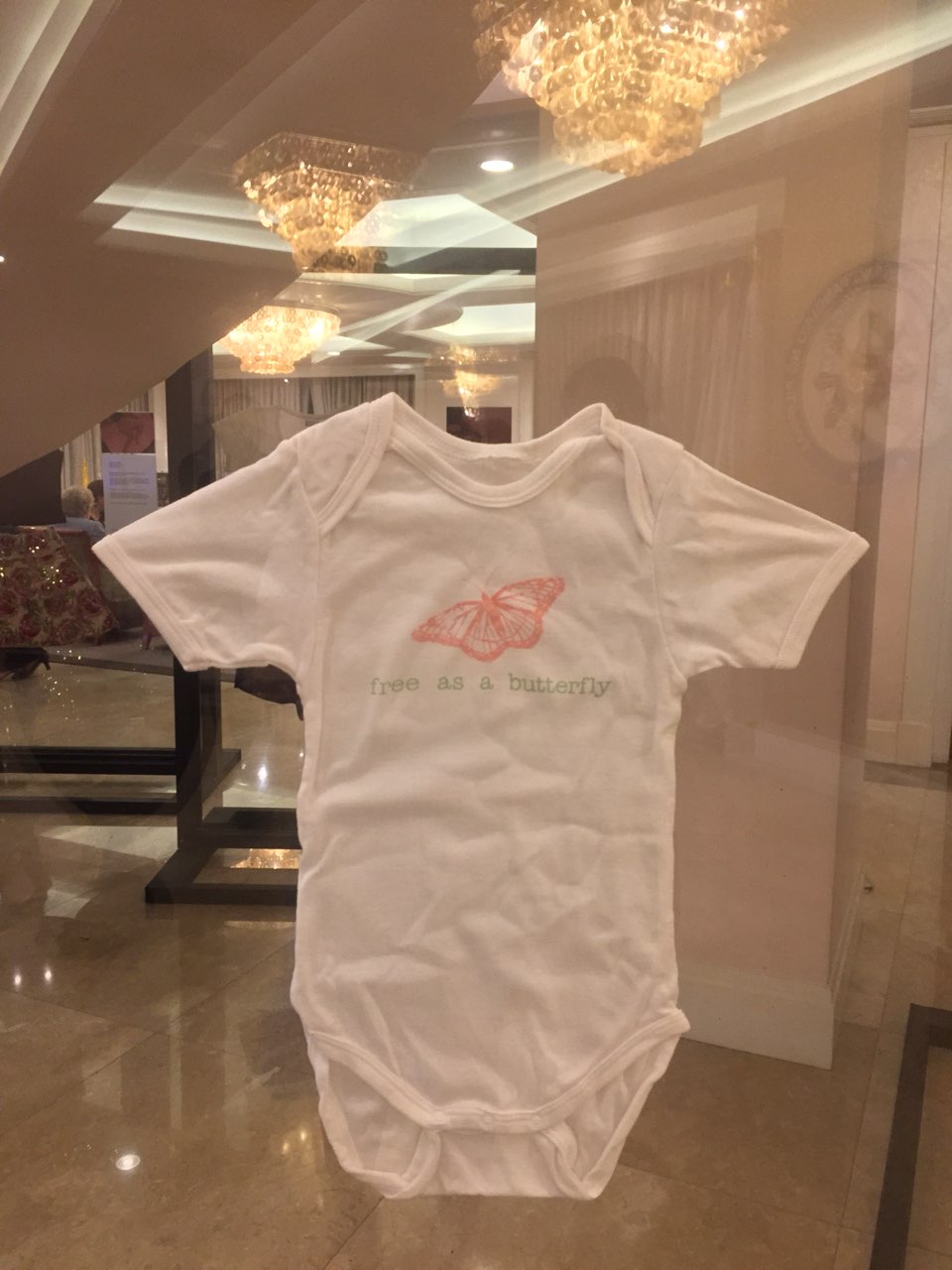 From Nov. 25 to Dec 10., "Don't Tell Me How To Dress" will be in the country. Housed at the Powerplant mall, the exhibit will be showing 13 clothes donated by Filipino sexual assault and rape victims. Accompanying their clothes will be the stories behind them, painful stories that tell of fear and anger. It's a deeply visceral exhibit, one that punches at the gut of whoever's watching.
The staging of the exhibit is done as part of the #RespetoNaman campaign. Launched last Nov. 26, the campaign is a collaborative effort between the Office of the Vice President, The Swedish Embassy of Manila, UN Women Philippines, Kat Alano's Empower, and Spark! Philippines. Inspired by the huge strides the #MeToo and #TimesUp movements have made in creating real change concerning rape culture and laws, #RespetoNaman is dedicated to stopping this kind of gender-based violence in the country. Like the exhibit, it'll run on for 16 days, from Nov. 25 to Dec. 10.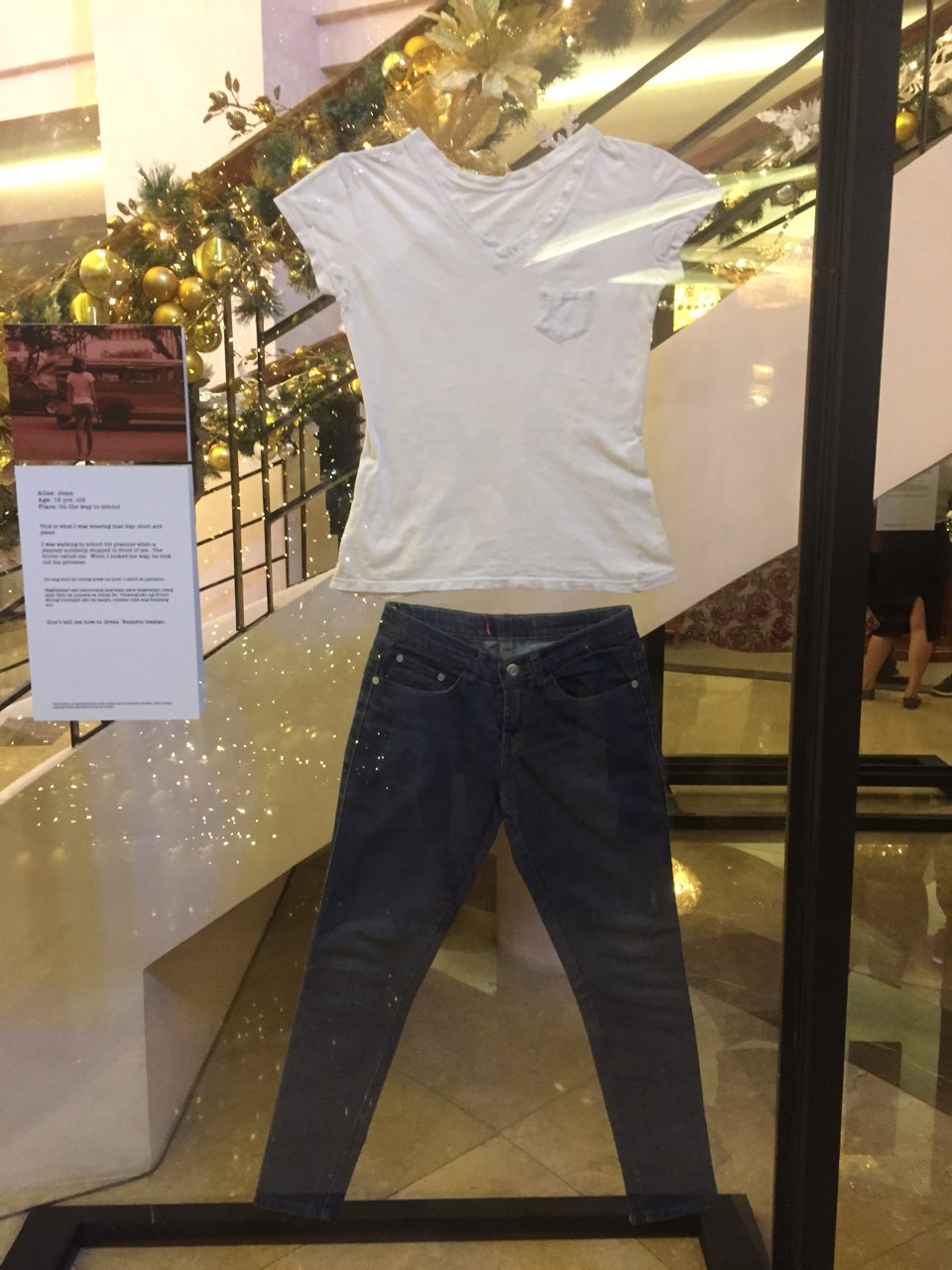 Why those days? Nov. 25 is the International Day for the Elimination of Violence Against Women, while Dec. 10 is the International Human Rights Day. Since 1991, countries around the world have been honoring this period with a campaign called the "16 Days of Activism against Gender-based Violence."
We've mentioned this before, but in 2016, the Center for Women's Resources reported that a woman or child is raped in the country every 53 minutes, and that statistic was only based on reported cases. The sheer scale of this means that by the end of this story, somewhere in this country, someone probably would have already been raped. There's a real urgency here.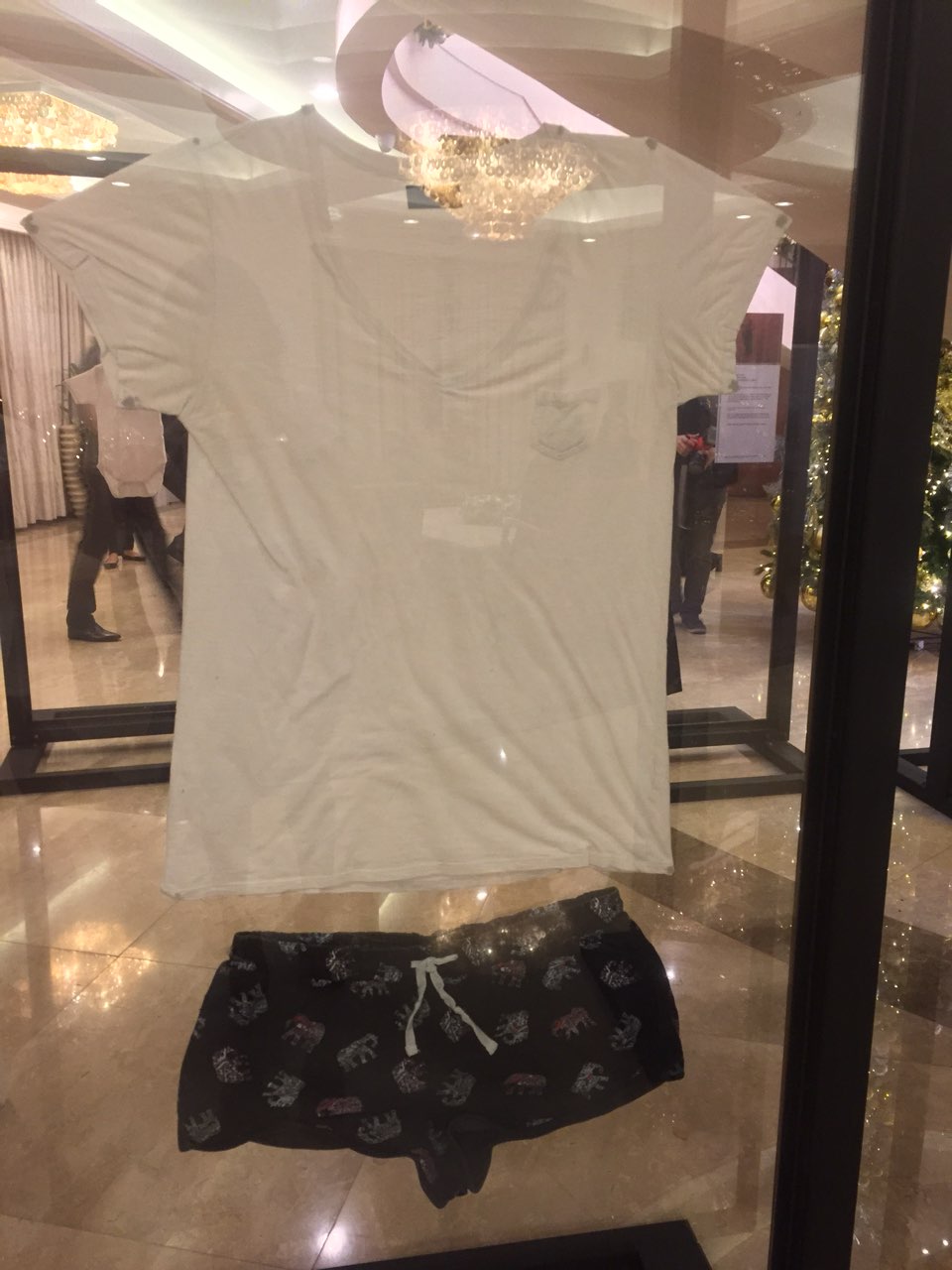 What's worse about that statistic is that even though rape is so prevalent here, so many people are ignorant about what causes it and its effects. "Don't tell me what to dress" is incredibly apt because that's exactly what Filipinas are fed everyday: dress and act this way so you won't be raped. But as the exhibit shows, that's just not the case.
"Why had the #MeToo movement not reached the Philippines?" was a question posed by Swedish ambassador H. E. Harald Fries at the launch of #RespetoNaman. In Sweden, the movement led to an actual anti-rape law being created, but that's not the case here. (Read: A year after #MeToo, and I'm still hurting)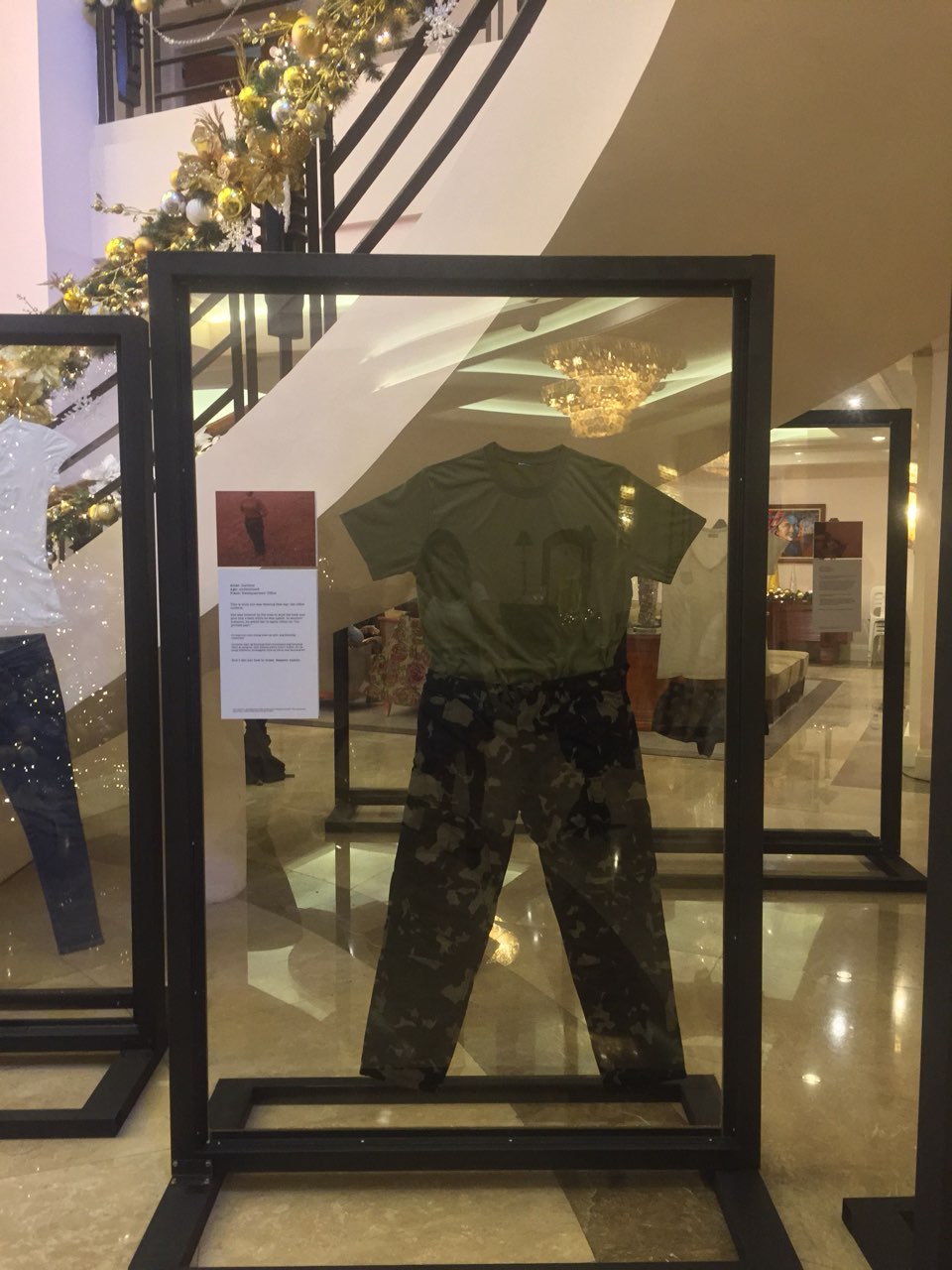 Women who speak up are constantly being shamed. When model and Empower founder Kat Alano spoke up about her rape a few years ago, she was mercilessly persecuted by the public, with people claiming that she was just doing it for the fame. Speaking about that experience, she described herself as a "victim of rape and rape culture."
"It was as if I committed the crime." It's a fundamentally unfair thing: rape changes a woman's entire life, but her rapist can continue on living freely. The onus is on her to speak up, and even when she speaks up, the chances of her being blamed for it is maddeningly high.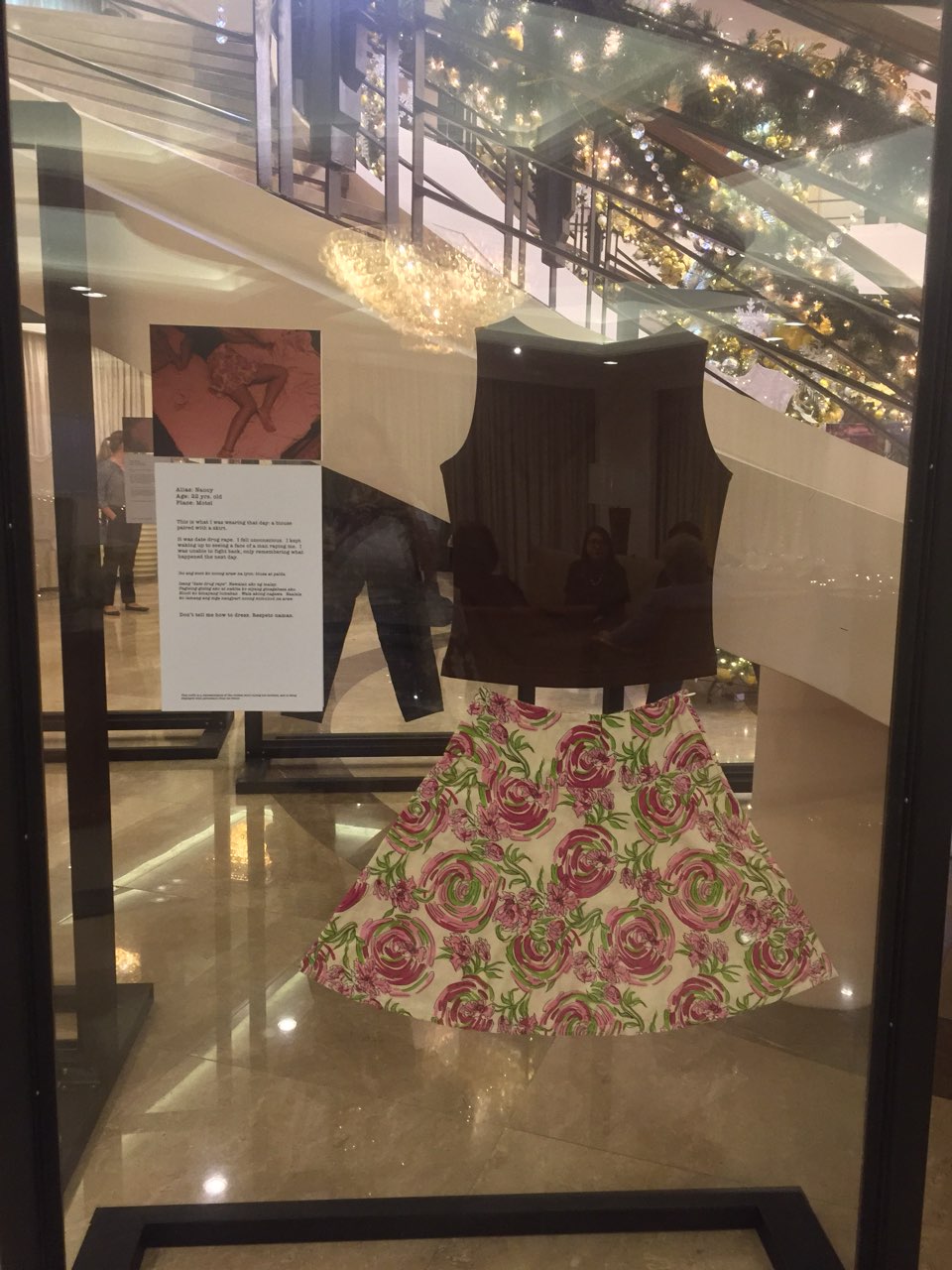 It's not as if rape culture in any way benefits the country. In fact, as Vice President Leni Robredo pointed out at the launch, "women's empowerment is the pillar of anti-poverty." The more we degrade women, the more we degrade society. Real change comes from actually treating women like human beings.
"As a nation, we outnumber the rapists," Kat Alano reminded us. So why are we letting them win?
Get more stories like these by subscribing to our newsletter here.
Read more:
Nikki Luna's latest exhibit sheds light on the struggles of women in an anti-woman society
A "major" sponsor's sense of entitlement puts Miss Earth pageant on the spot
No surprise: Duterte's misogyny has trickled down to the rank-and-file
Read more by Zofiya Acosta:
A year after #MeToo, and I'm still hurting
The physical labor of beauty
We visited these underrated Japanese cities—and here's why you should, too
Writer: ZOFIYA ACOSTA