Roasted ducks and asado rice topping are the stars at this New Manila dining spot
Takeout or dine in, Hong Kong Little Kitchen is the place to be if you're looking for roast duck
info
Hong Kong Little Kitchen

Chinese

11 a.m. to 11 p.m.

756-3950

₱

P400
It was 10:45 a.m., 15 minutes before the restaurant opens, when a group of six people entered. "Siya na naman. She's been coming here for three straight days," said Nelly See, owner of Hong Kong Little Kitchen in New Manila. "Hi Auntie!" she greeted, and then she directed the group to their favorite spot in the restaurant—the couch and table by the most Instagrammable part of the small but dainty Chinese spot.
By the time HK Little Kitchen (finally) opened, there were already around 12 people in the 28-seater restaurant excluding our team of two and See. This phenomenon is particularly interesting since this new restaurant just opened last Nov. 19, nine days as of press time.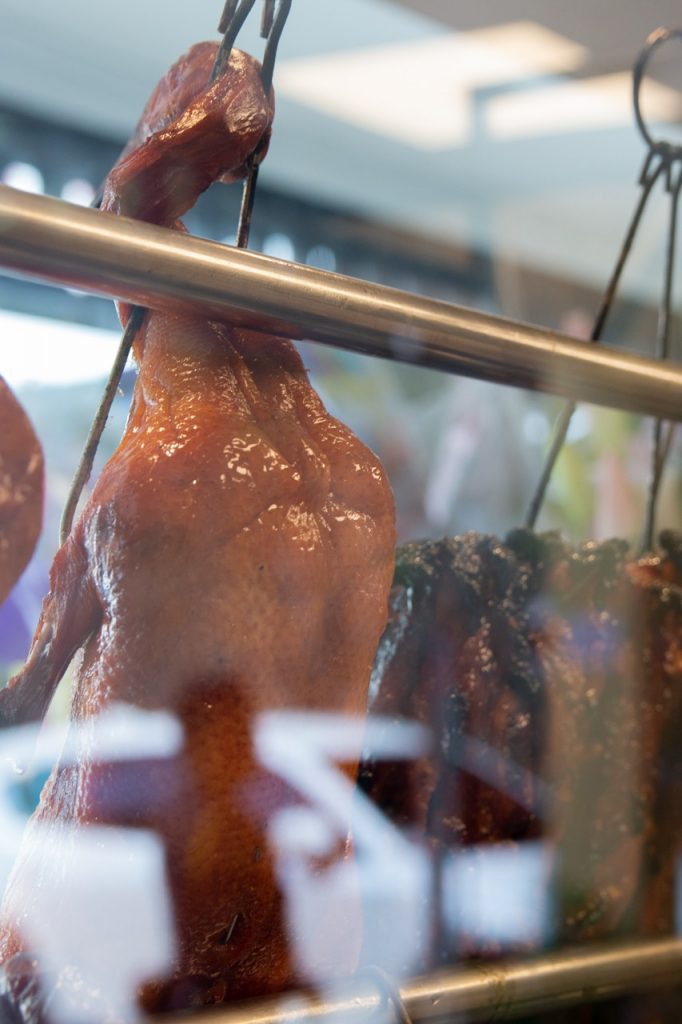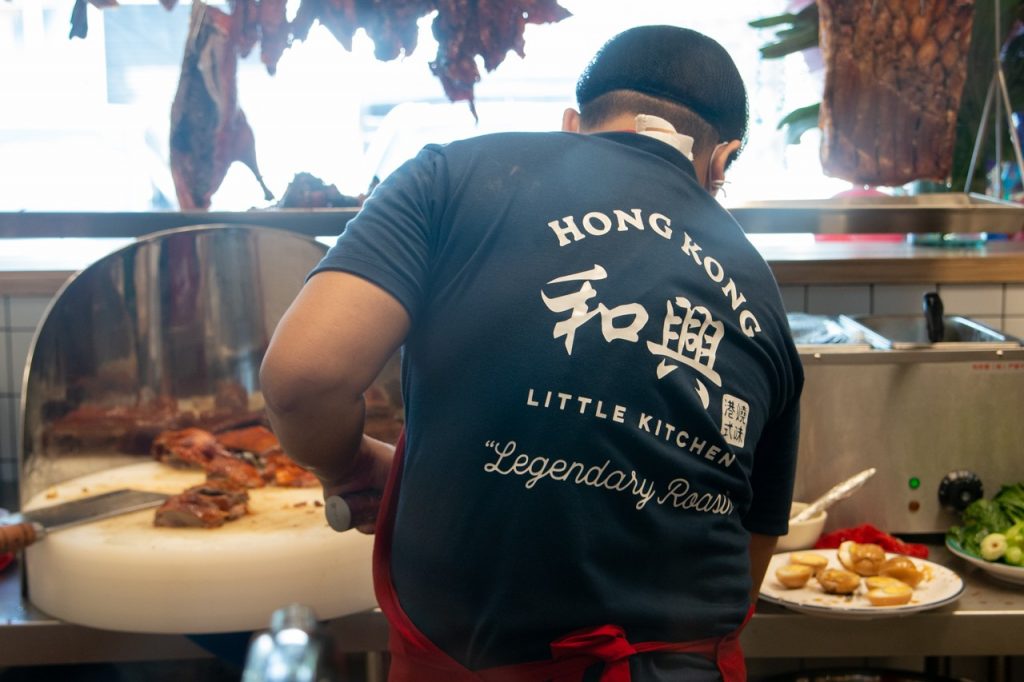 Aside from the cutesy and cozy vibe care of Serious Studio and Dee See Interiors, the spotlight is also on the authentic roasted duck and char siu or asado rice toppings prepared by a chef who used to cook in a restaurant in Hong Kong. Their fragrant jasmine rice is generously drizzled with their own concoction of rice sauce, which includes duck head's stock.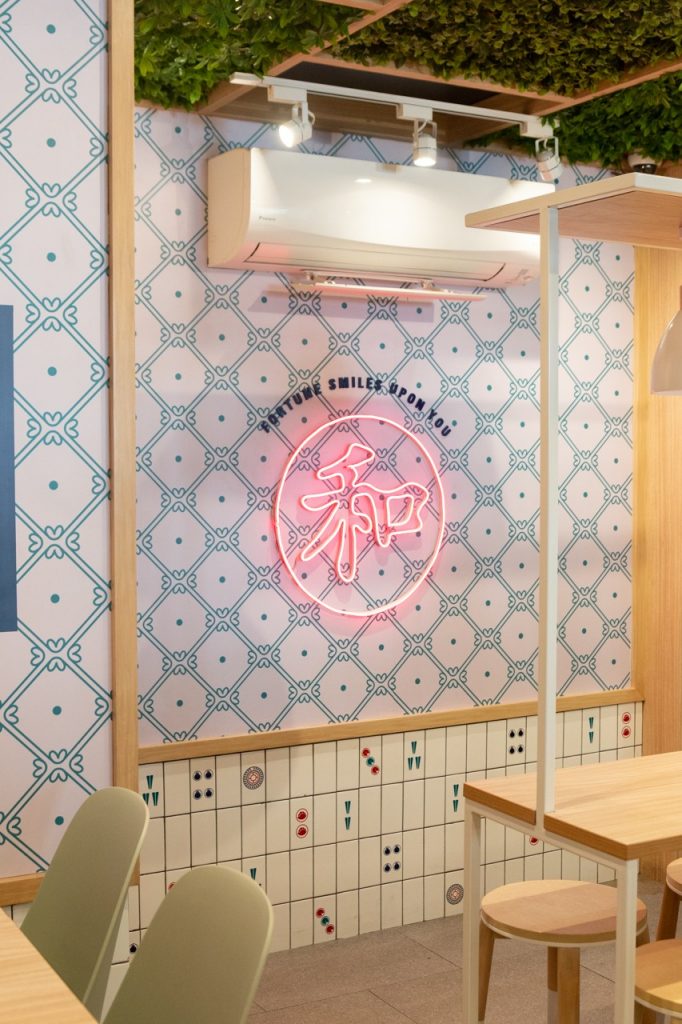 "We were in Hong Kong last March when we met the chefs in the restaurant we were dining in. One's a roasting chef, the other's a dim sum chef. That's when the idea popped into my mind," said See. "I told my husband, I think I'd like to go into the restaurant business." See is new to this new industry but not in the retail biz. She owns Pinkbox, a hair accessories label supplying for department stores.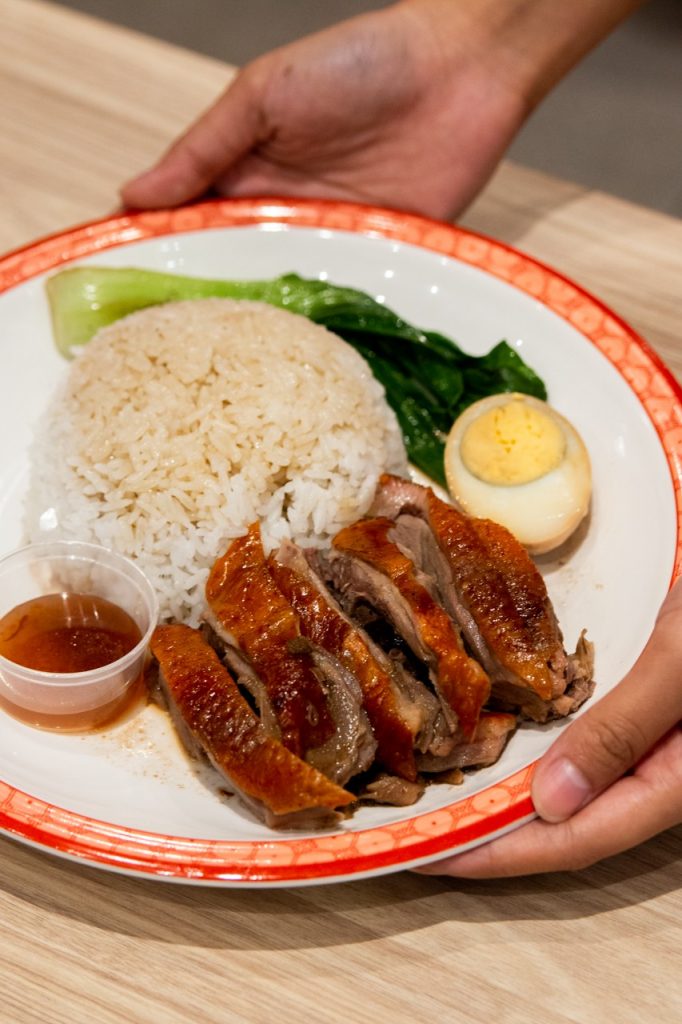 Her husband Patrick warned that opening and maintaining a restaurant is going to be tiring, but that didn't stop See from pursuing the concept. "[My plan] was to set up a small restaurant. And since Greenhills has many takeouts, why not do that and also provide 20 to 30 dine in seats?" The couple then invited the roasting chef to cook for them. A few months later, the chef confirmed. Now, he's part of the Hong Kong Little Kitchen team, mentoring three Filipino chefs.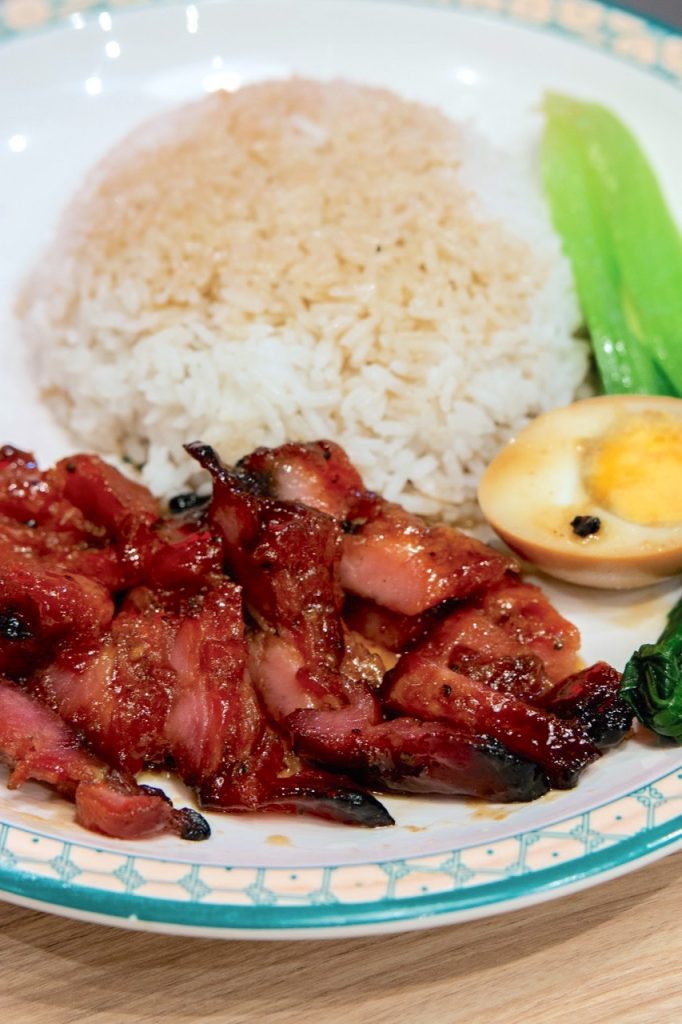 So from 11 a.m. to 11 p.m., get your hands on their juicy on the inside and crunchy on the outside lechon Macau or Chinese-style crispy pork belly. This must-try is served with mustard on the side, but we suggest to hold that urge to dip a slice. Try the pork naked first as it's flavorful on its own.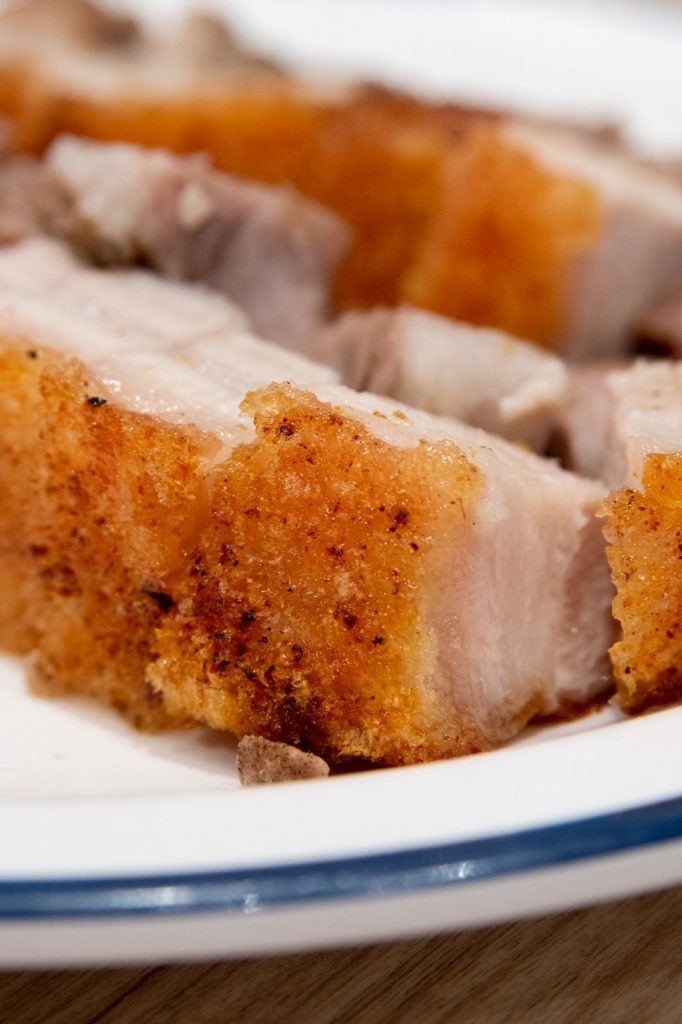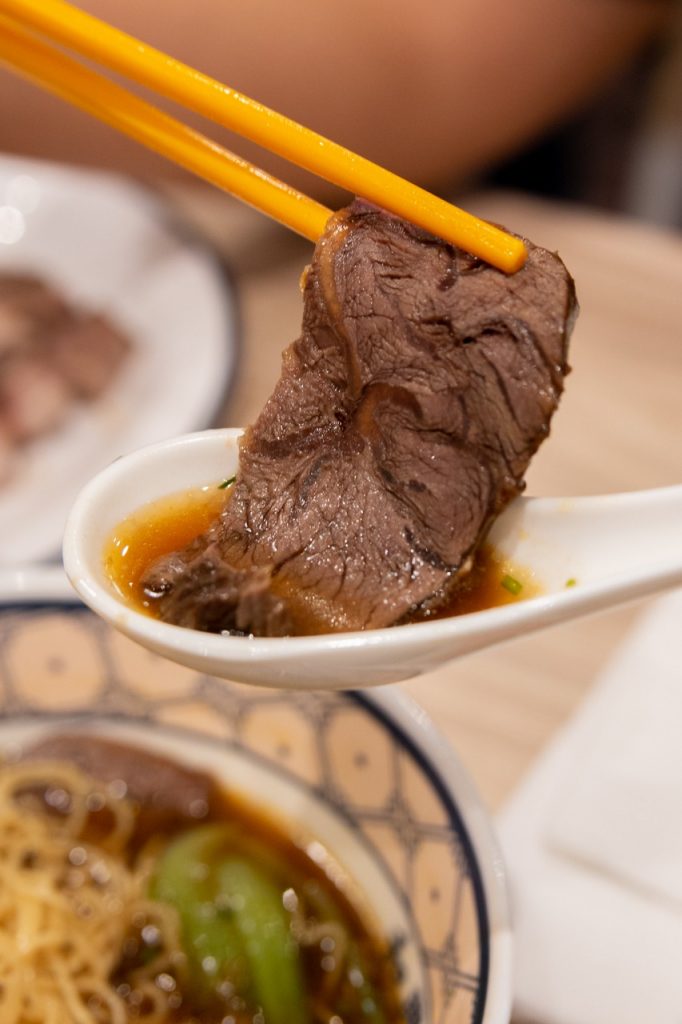 They also have noodle soups, which they serve in a limited number of bowls. Like in the case of their beef kenchi noodles, which the chef only prepares 25 bowls a day.
The menu is pretty simple and straightforward with roast dishes, soy items, noodles, and rice toppings, and they're keeping it small, said See. But we're crossing our fingers for desserts and drinks like Hong Kong milk tea.
Get more stories like this by subscribing to our weekly newsletter here.
Read more:
Self-heating instant noodles, cucumber Lays, and other snacks at this hidden Chinese Mini Mart
Mooning over mooncakes? Get this Chinese pastry from these shops
This Chinese chef can make hand-pulled noodles in two minutes
Read more by Yazhmin Malajito:
Dine-in or take-out, this resto's lechon Macau retains its crackling skin and tender meat
Instead of rice, this restaurant serves beef rendang with noodles
TAGS: greenhills hong kong little chicken New Manila restaurants roast duck
WHY GO?
Aside from the authentic roast dishes, they also have limited offerings like noodles soups
MENU