Ask around in La Paz, Makati for the place with all the books, and locals will point you to a house on Balagtas Street. It's hard to miss.
A two-storey house overrun with books, it proudly bears its mission statement on its outer wall, the words, "A good book is easy to find. FREE READING TO THE PUBLIC (sic)," surrounded by a sea of silver vinyl records and a smaller set of CDs. A relatively smaller sign bears the name of the establishment: "Reading Club 2000." It's a happy coincidence that it rests on a street named after a dead poet.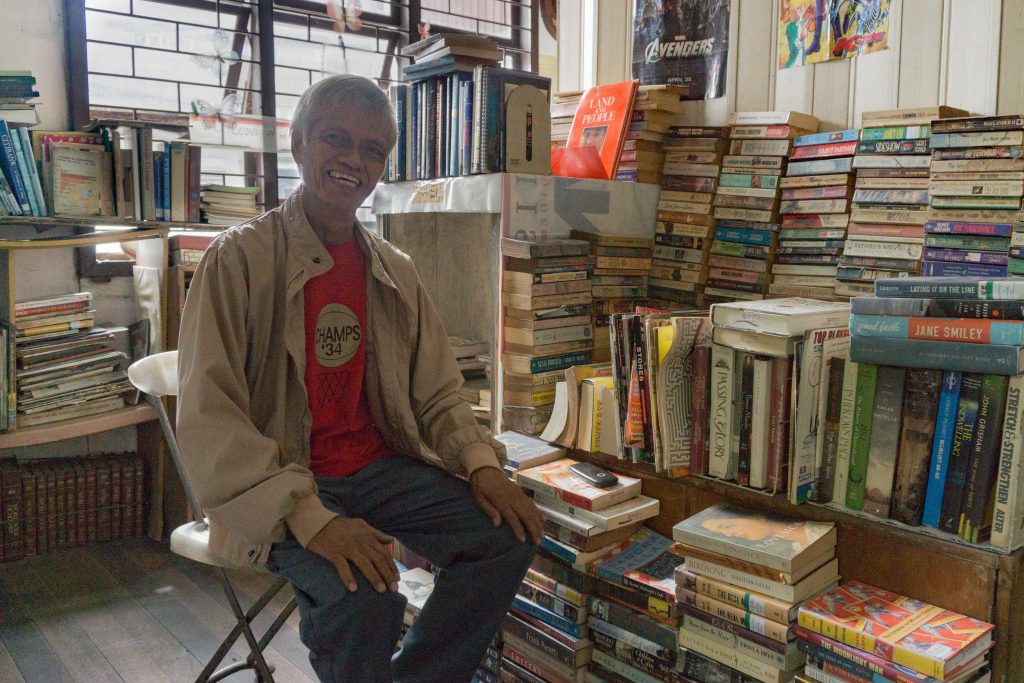 Hernando "Nanie" Guanlao, its owner, is a lover of language. "You know how albularyos are healers? I'm a vocabularyo. I heal words," he says, a wry smile on his face. "I invented that myself." Through the years, he's worn many hats: accountant, government worker, comic book peddler, pastry seller, just to name a few. Now over 60 years old, he's devoted himself to sniffing out the country's lost languages ("Do you still say tabi-tabi po? Citydwellers have lost that.") and instilling a love of reading to the community. To him, "there is no waste when it comes to books." They just have to be read.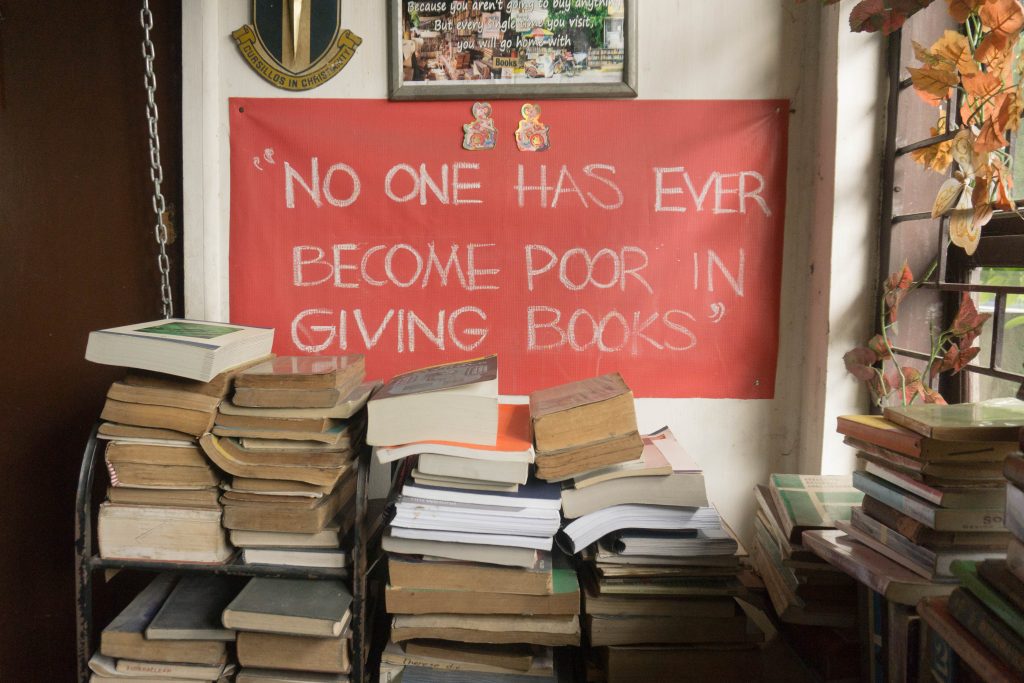 Which is where Reading Club 2000 comes in. Launching in the year 2000, the reading club-library hybrid started out with just Guanlao's and his families' books. Even from the beginning, the library carried his ethos of reading meant for all: opening at all times of the day, guests can take any books they like. And unlike normal libraries, it's up to you if you decide to return it. It doesn't sound like a sustainable practice ("Won't you run out of books?"), but it seems to work. "People are always donating," Guanlao explains, "I run out of space." To prove this, he shows me two rooms also filled with books. "These were just delivered yesterday in a huge van," he says, before taking out his phone to show me texts of people scheduling more donations. Talk about the magic of paying it forward.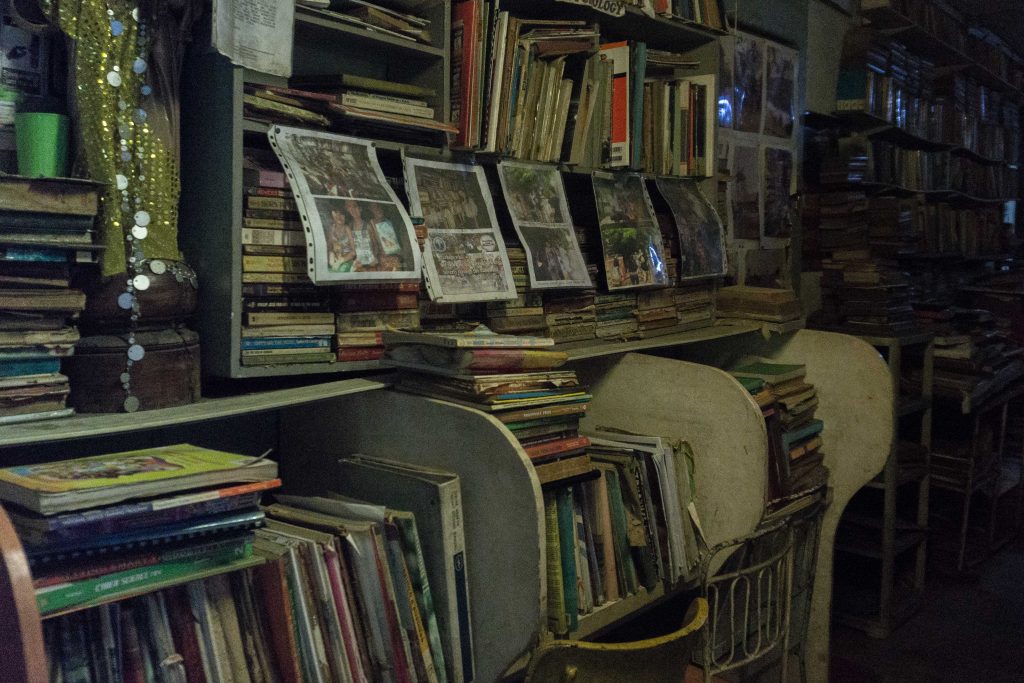 Each of the house's two floors are filled with books. The first floor is for children: textbooks and stories and little comics and magazines written to enrich a little child's mind. Often, Guanlao sends out these books to schools and impoverished communities, choosing to go to them instead. He also has reading tutorials for those who haven't learned how.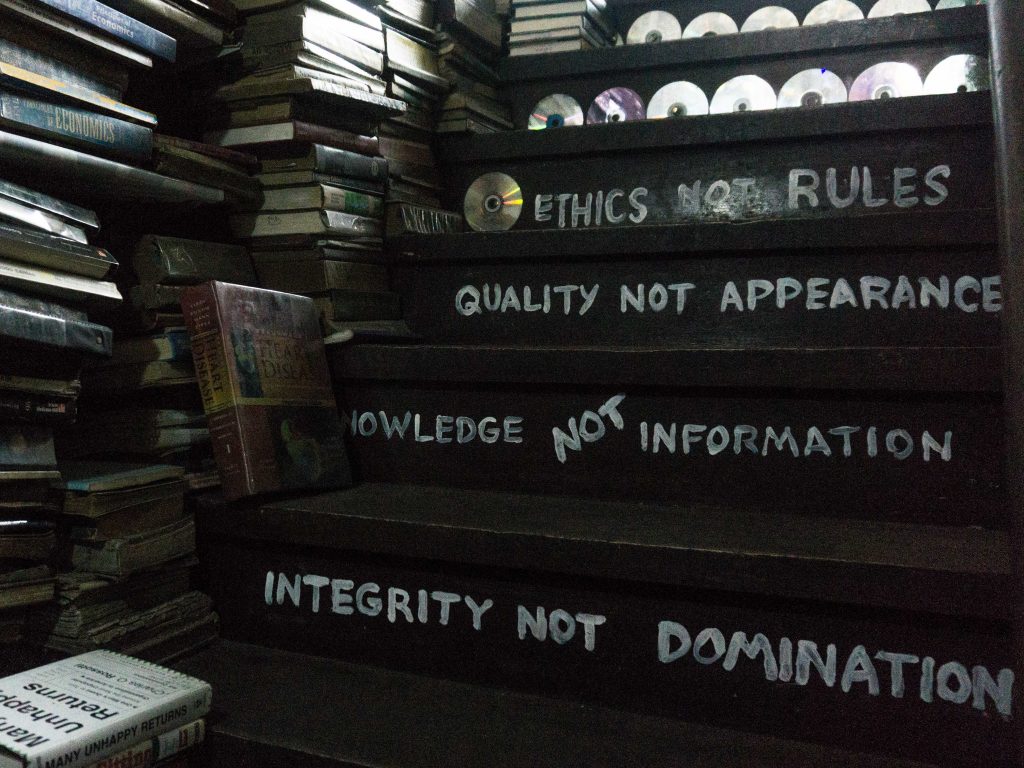 But the second floor was the one that excited me. Just climbing through the stairs, one is greeted by stacks of books and encouraging messages printed onto each step.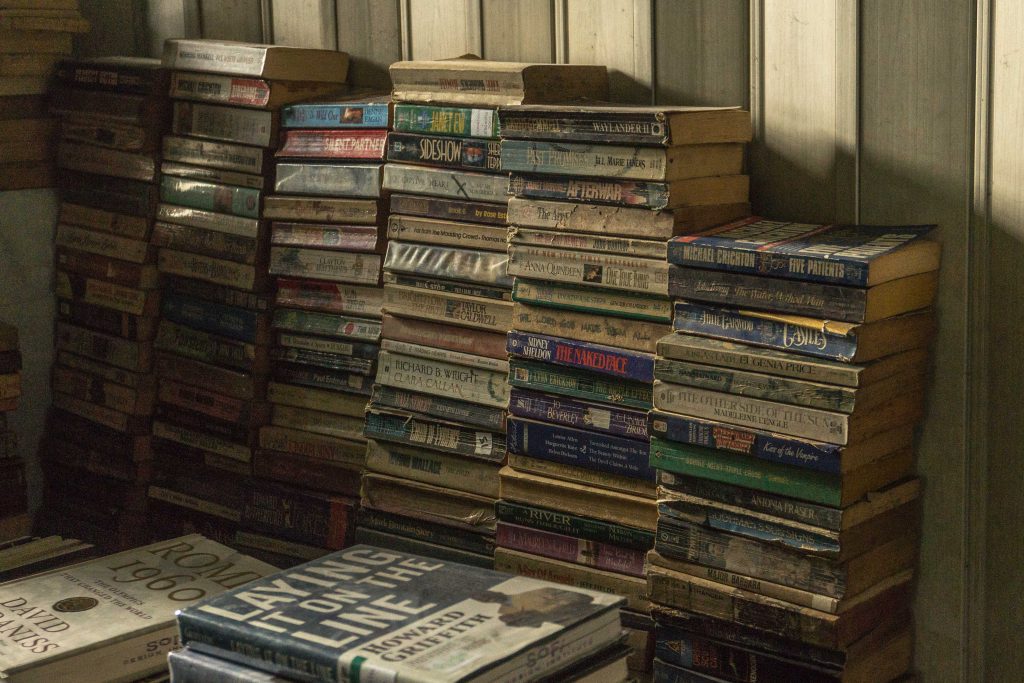 The second floor is where the more mature books lie. From things like medical textbooks, ancient classics, to bodice-ripping thrillers, the floor has all sorts of books. Shuffling through the books, I'd occasionally gasp upon seeing familiar names or rare titles. It speaks to Guanlao's democratized view of reading that a Sidney Sheldon can sit right next to a Cicero.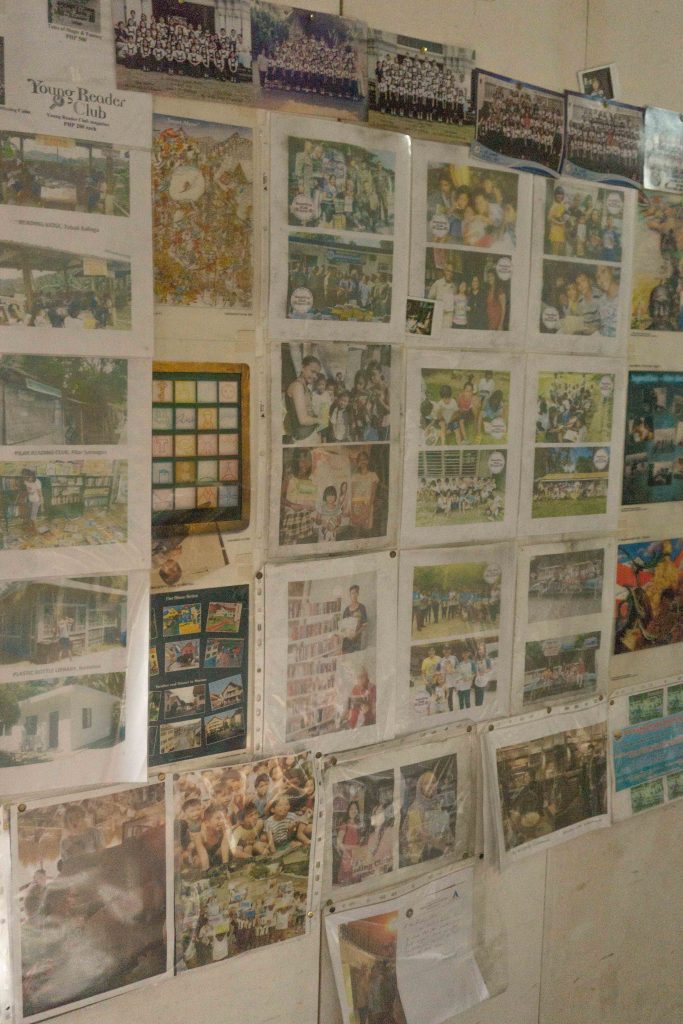 But even though its collection of books for adults is impressive, its focus still remains on the kids. As Guanlao discusses the reading club's philosophy, two children step in through the stairs. "Lolo, can we borrow your science books?" Waving me away apologetically, he goes down the stairs with the kids and helps them pick up a relevant title. I take a chance to peer through the pictures on his walls, all showing the children and communities his reading club has touched.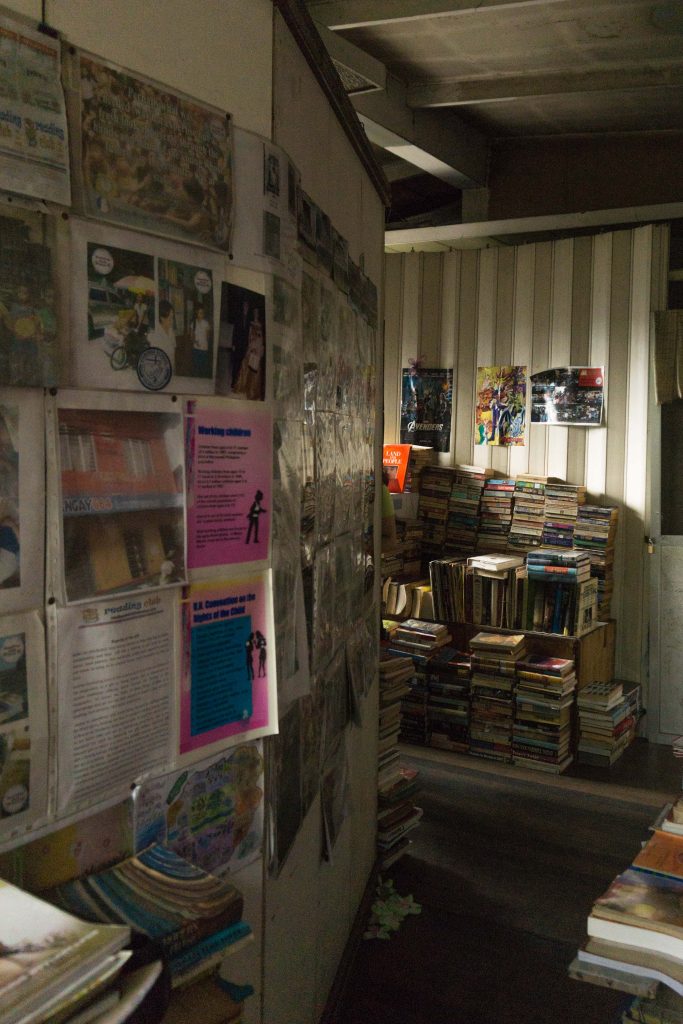 "Take some books," Guanlao says when he comes back. I start to protest, but he hands me a little paper bag. "Go take." I cave. I find a collection of George Eliot's works, a volume from Cate Tiernan's Sweep series, a worn copy of Henry Thoreau's Walden. Later, he invites our photographer to go through the unsorted books in the basement; she finds the first volume of the manga Kaichou wa Maid-sama. I don't mean to lie when I say that the club has all kinds.
Get more stories like this by subscribing to our newsletter here.
Read more:
The traveling library is now at the CCP
What TRAIN Package 2 means for the book industry
These children's books hope to heal scars of the Marawi siege

Read more by Zofiya Acosta:
A case against (unethical) dog cafés
Cosmic's secret club makes a case for a veganized Poblacion
What to listen to over the holidays: 12 Days of Christmas Records
Writer: ZOFIYA ACOSTA
PHOTOGRAPHY TRICIA GUEVARA