Flatbreads are unsung pastry heroes.
Whether it's for breakfast, brunch, or snacks, flatbreads are often deemed as complementary food; a side dish, a supplement, the finishing touch to a main dish. It never actually is the main dish, despite being a hero of its own.
Not much people know that behind its wide range of varieties are reflections of a certain country's culture and traditions. The famous tortilla, for example, is traditionally made by people in the Mexican region with  dried maize kernels since this native ingredient is the area's most planted crop. The same applies to the round and flaky roti, which was a product of the abundance of wheat and grains in the Indus, Egypt, and Mesopotamia civilizations.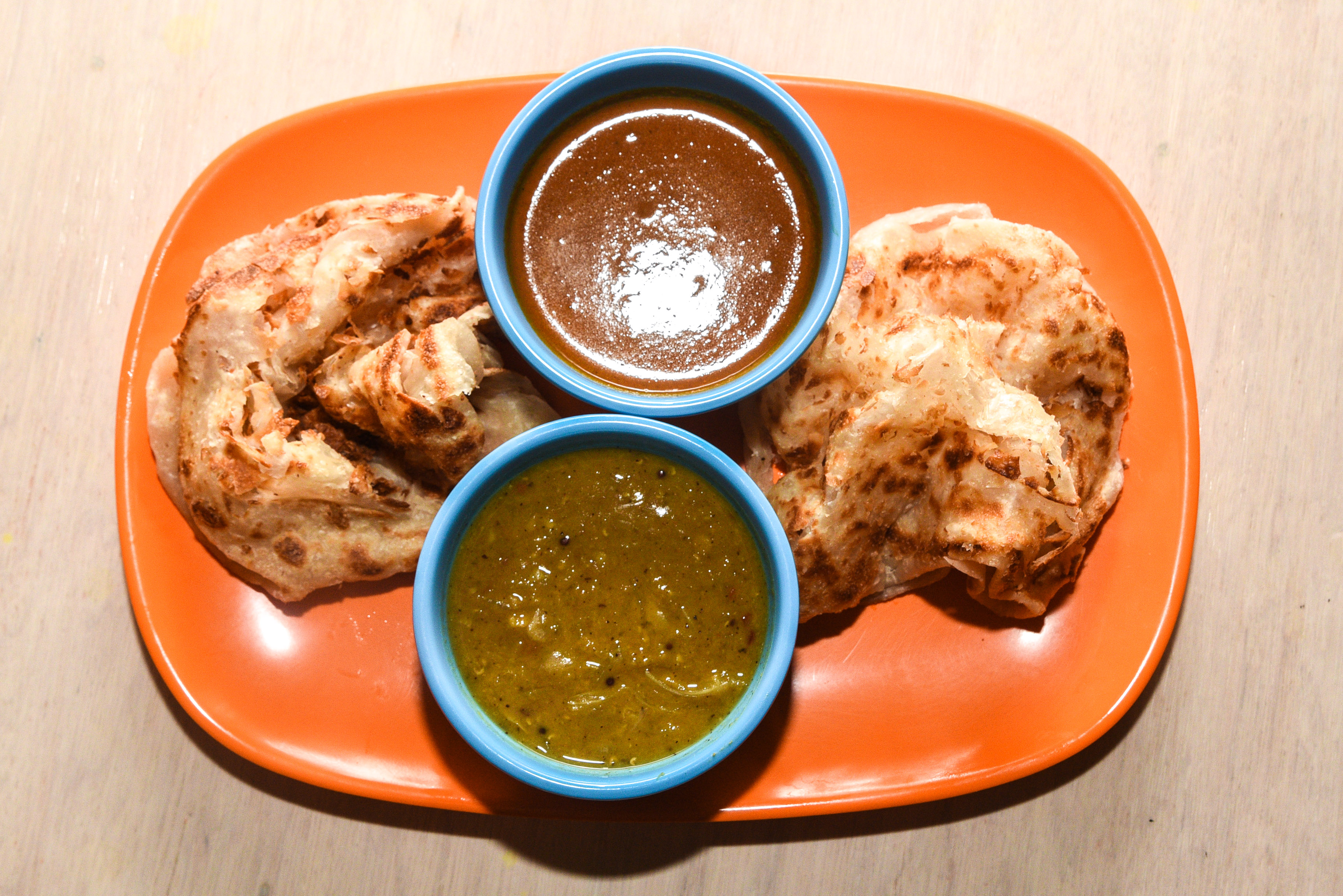 Roti, known as chapati in other regions, is not as popular as the tortilla or co-Indian native flatbread naan, but it should be. It has an extremely versatile characteristic which is why it's a restaurant's favorite for a side dish. But for Marla Moran, owner of the old Southeast Asian restaurant Wild Ginger, that shouldn't always be the case.
When Moran and her family went to Malaysia, they were fascinated with roti's flexibility, which is somehow not that known in the Philippines. To put the spotlight to this flatbread, Moran used Wild Ginger's area in the lower ground floor of Power Plant Mall in Rockwell and transformed it to a hawker shack-styled diner named Roti Shop.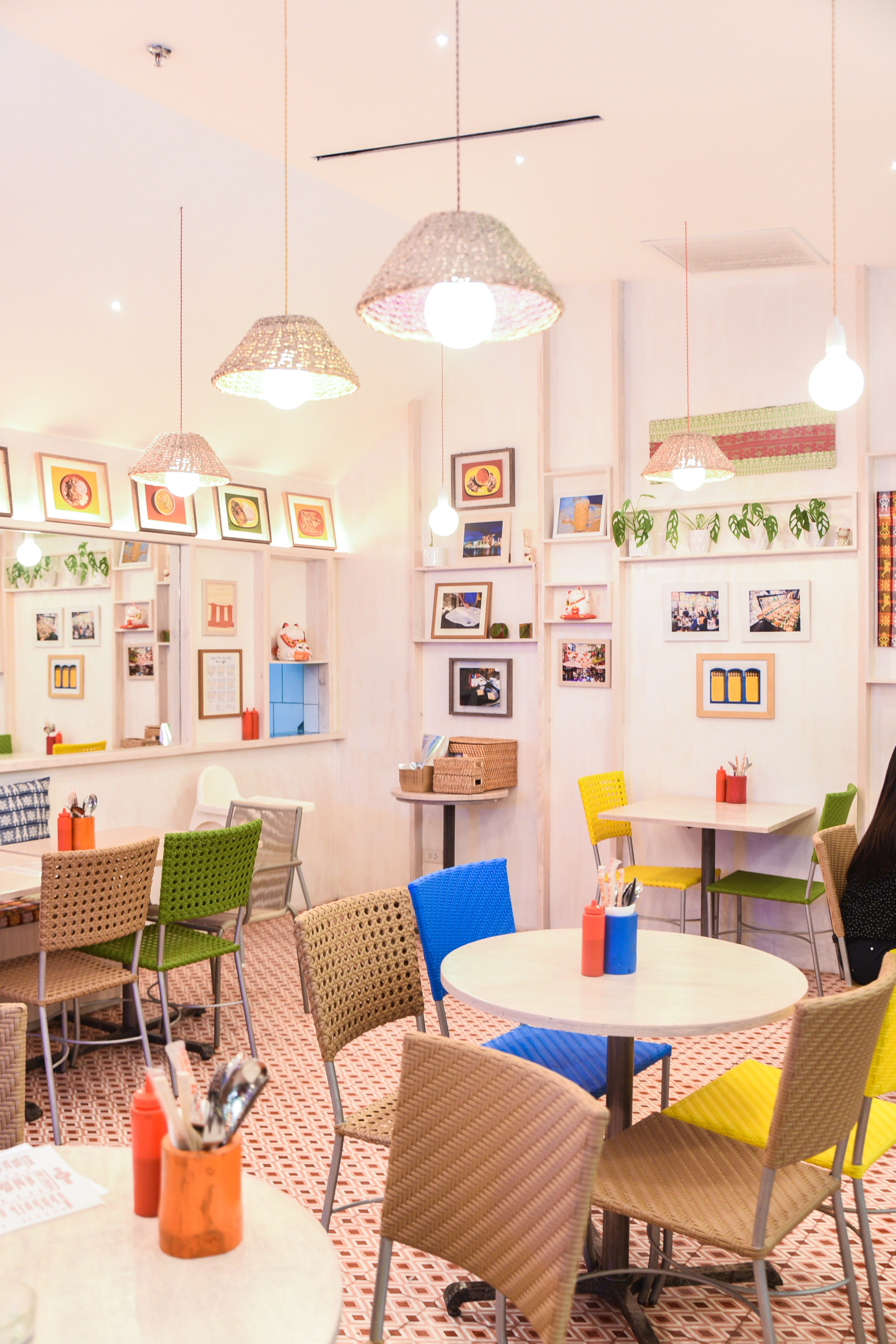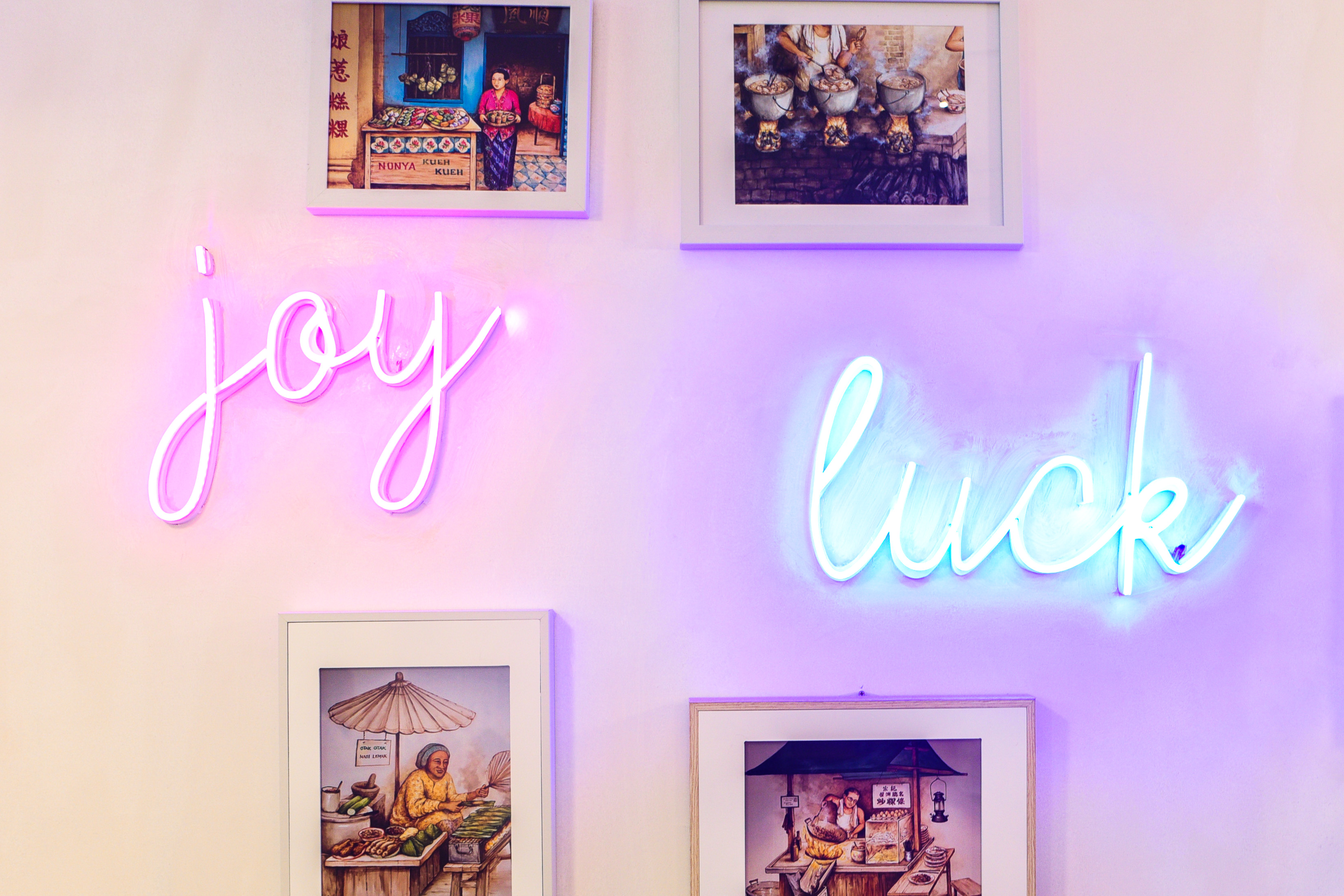 If you're not familiar with hawker shacks, these are open-air food centers rampant in Singapore. It's characterized by an array of congested stalls, colorful interiors, inexpensive meal and authentic Asian dishes. Roti Shop's interiors even includes some cute maneki-neko, a rendition of the Japanese cat figurine often deemed in Asia as a lucky charm for businesses.
As the name suggests, Roti Shop boasts of everything roti. It's the part and parcel of every meal. There's the basic roti prata composed of only the crispy and flaky Asian flatbread which you can dip it in the accompanying curry sauce. This dish is recommended for those who haven't tasted roti before since its pure chewy texture would make you appreciate the dish at first try. Other basic roti dishes you should start with are the roti prata with dal (an Indian spiced lentil stew), one of the diner's vegan meals, and the roti telur with egg and onion, a meal for vegetarians.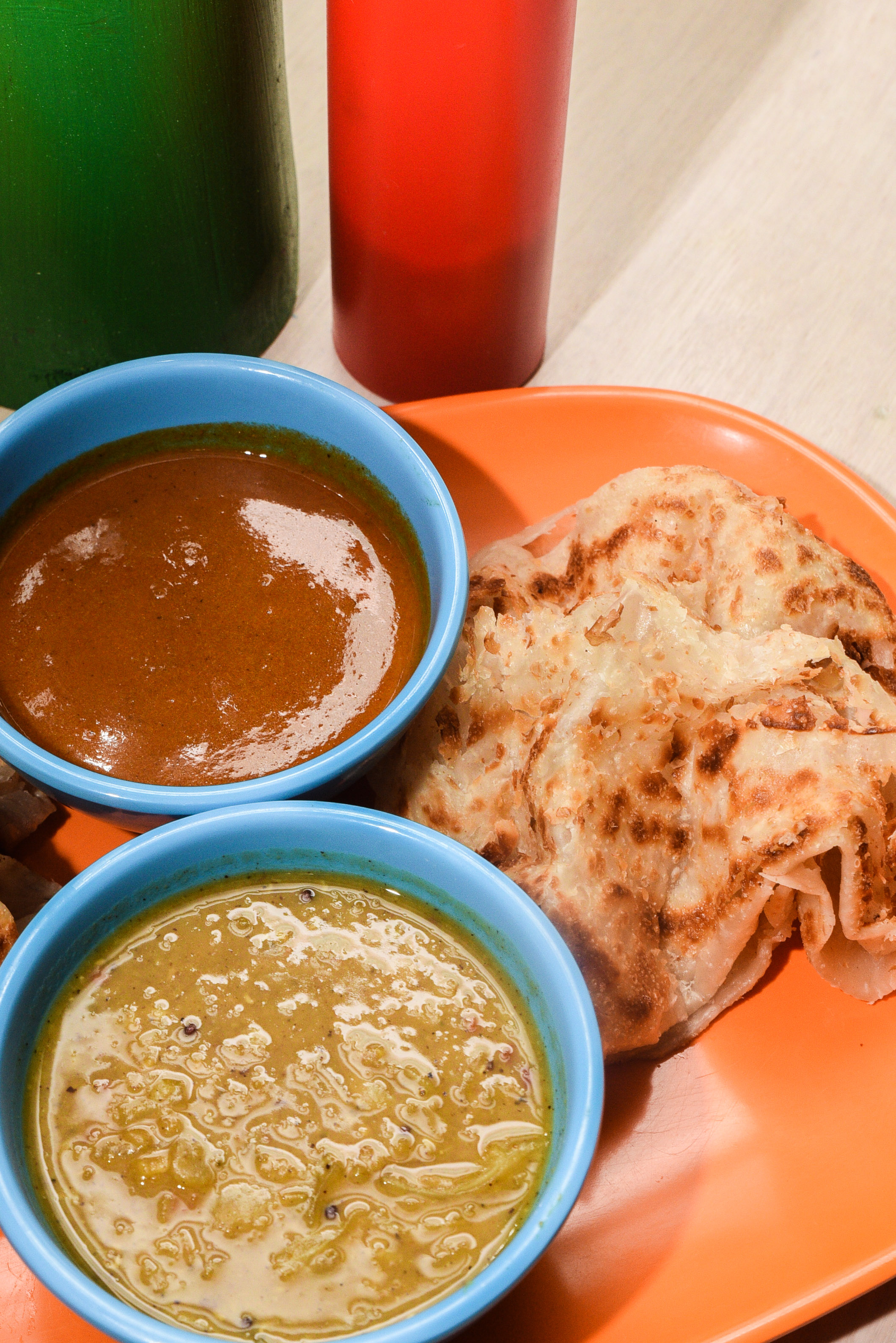 They also have a murtabak, a stuffed pancake or pan-fried roti prata dish with your preferred filling inside. "It's an Asian Quesadilla," the owners said. You can choose among the lamb, beef, chicken, tuna, corned beef and onion, or veggie fillings for your dish.
Their newest addition was the corned beef and onion, so that's what we tried. It's safe to say that it immediately became a personal favorite for its stretchy and tender texture that melts sweetly in your mouth.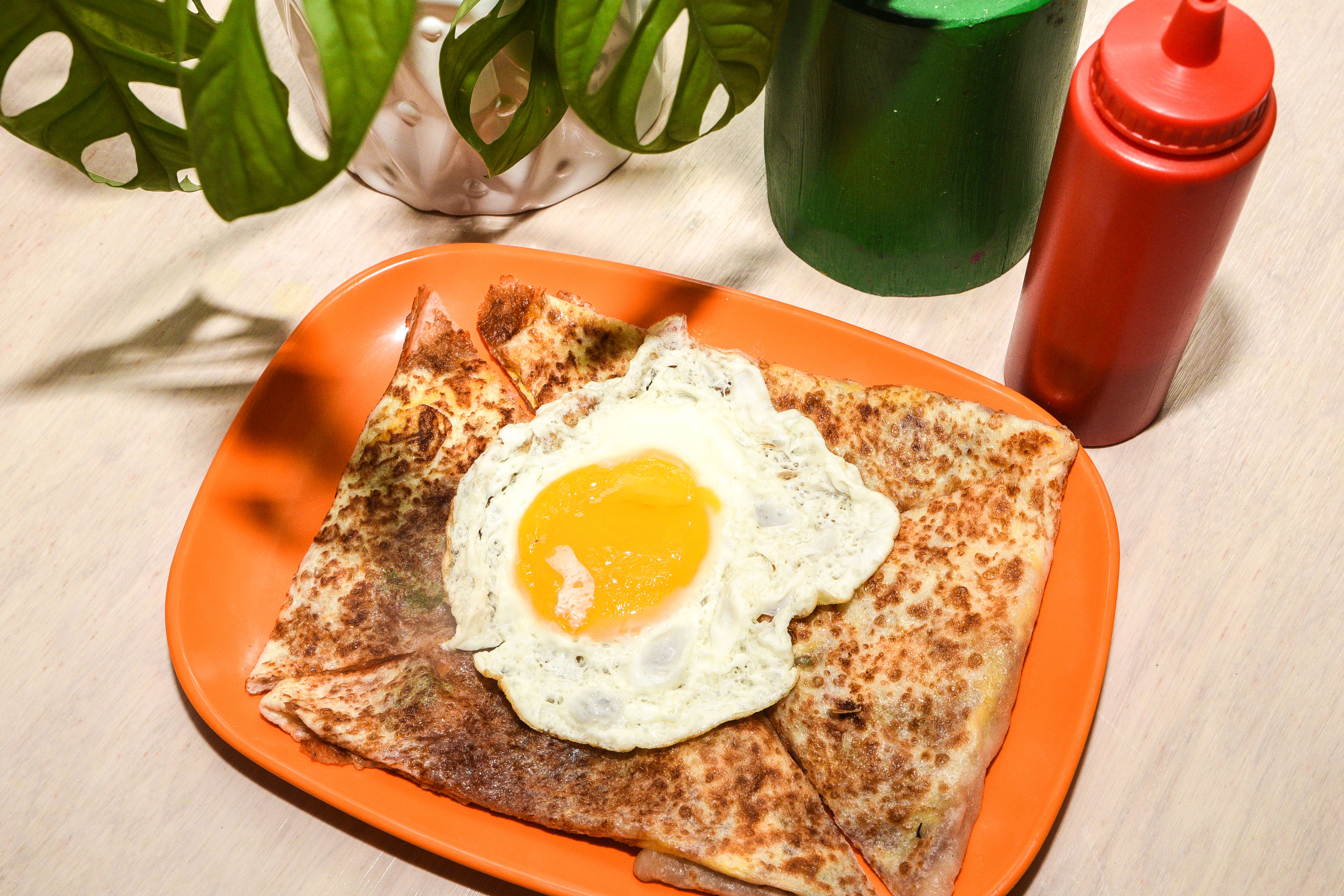 Aside from roti's mouthwatering taste, the next great thing about Roti Shop is that you can actually watch your roti being tossed and turned at the diner's fish tank-like open kitchen. This makes you appreciate of the durability and elasticity of the dough. Just look at these photos: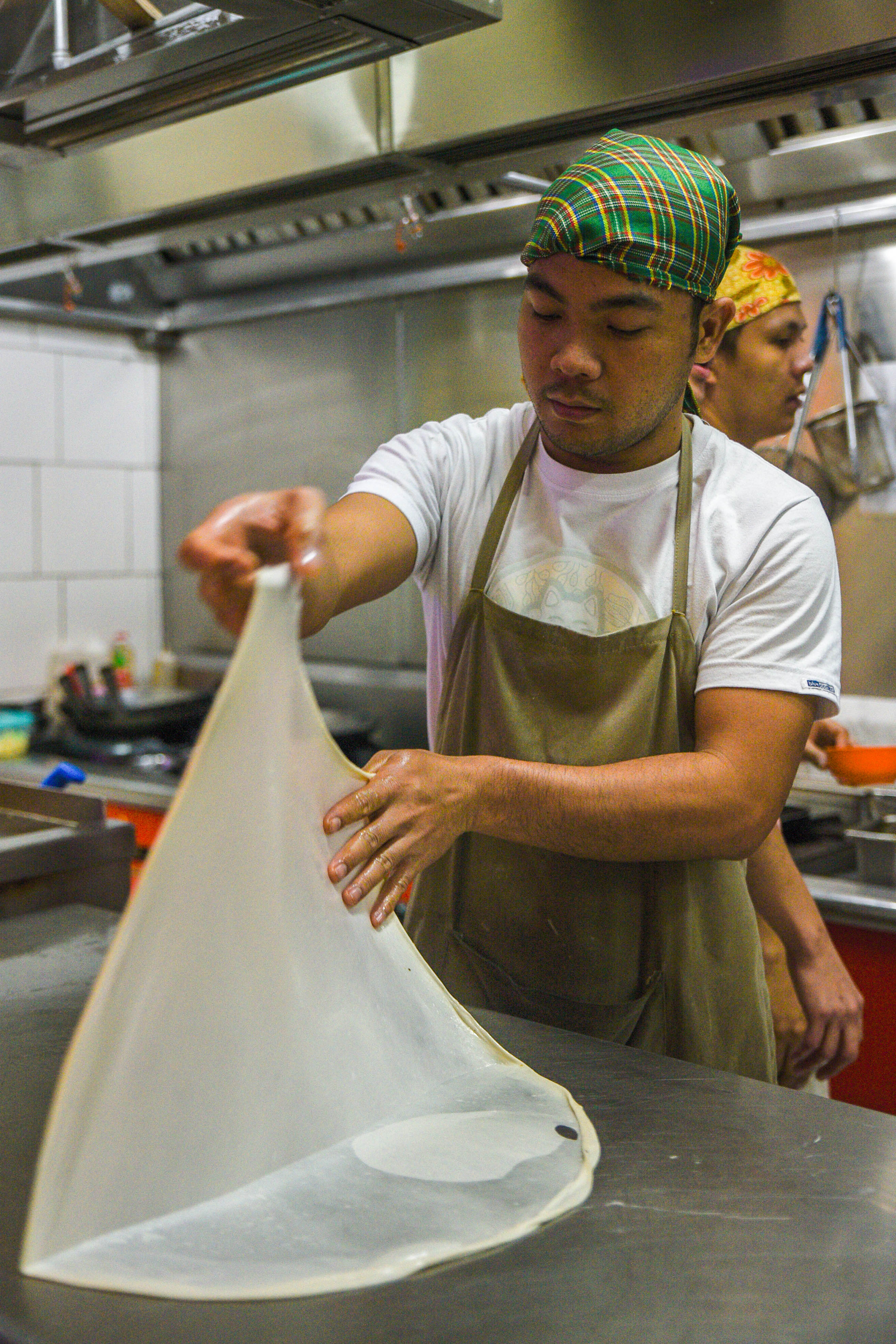 But the thing about Filipinos is that we still prefer to order some rice dishes, despite already being full due to the roti's unexpectedly heavy meal. Like a true hawker shack filled with a wide variety of dishes, Roti Shop also offers some Asian meals, but with their chef's distinct takes of course.
Among these is one of Malaysia's national cuisines, the nasi lemak. A plate of fried chicken paired with coconut rice, nasi lemak is best known for its unusual side dishes: fried anchovies, fried peanut, sliced cucumber, and sliced hard-boiled egg. You are highly recommended to eat a part of each dish at the same time for a full-load experience.
Roti Shop also serves a savory Hainanese chicken rice and roasted chicken rice that would make you feel instantly hungry just by looking at it.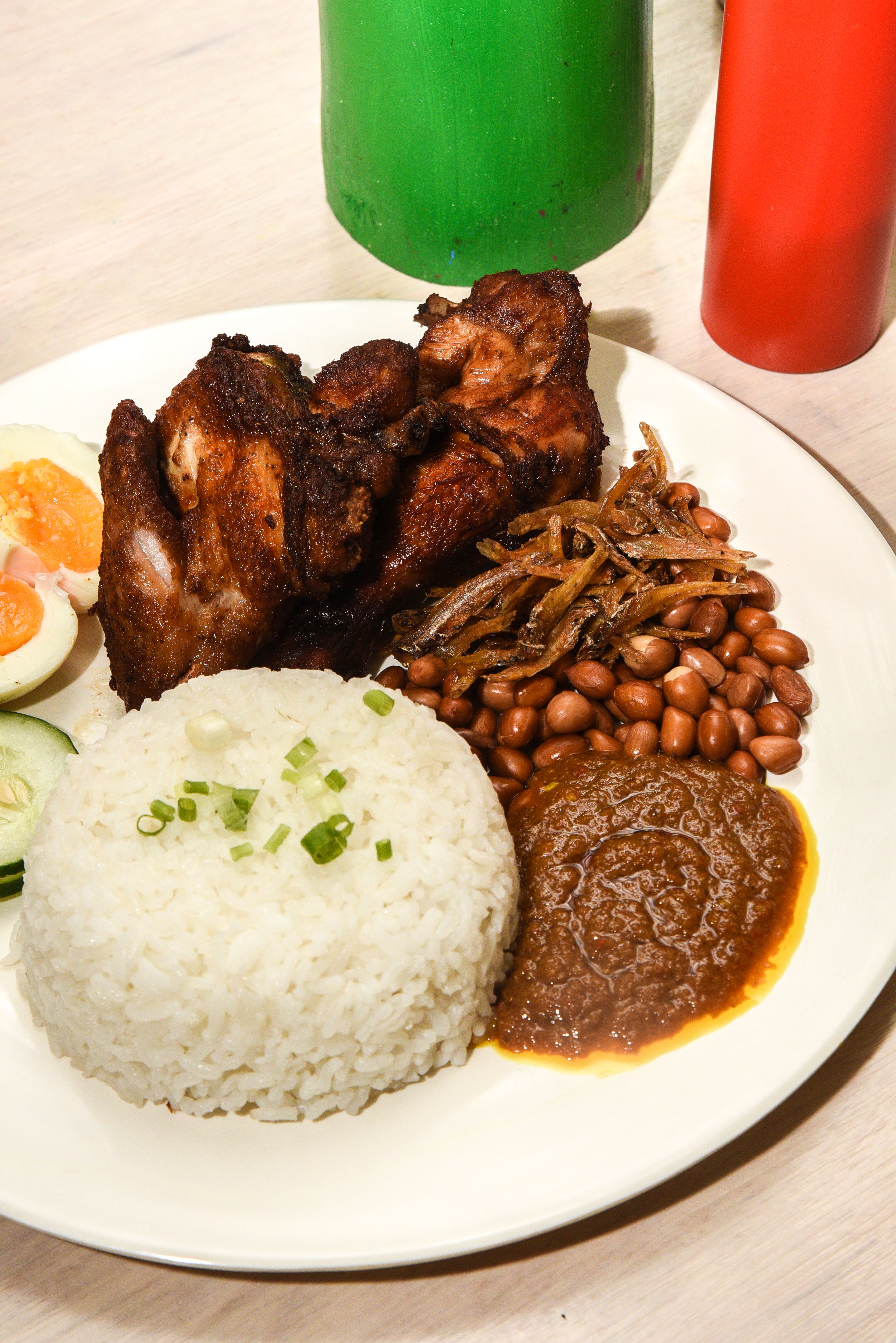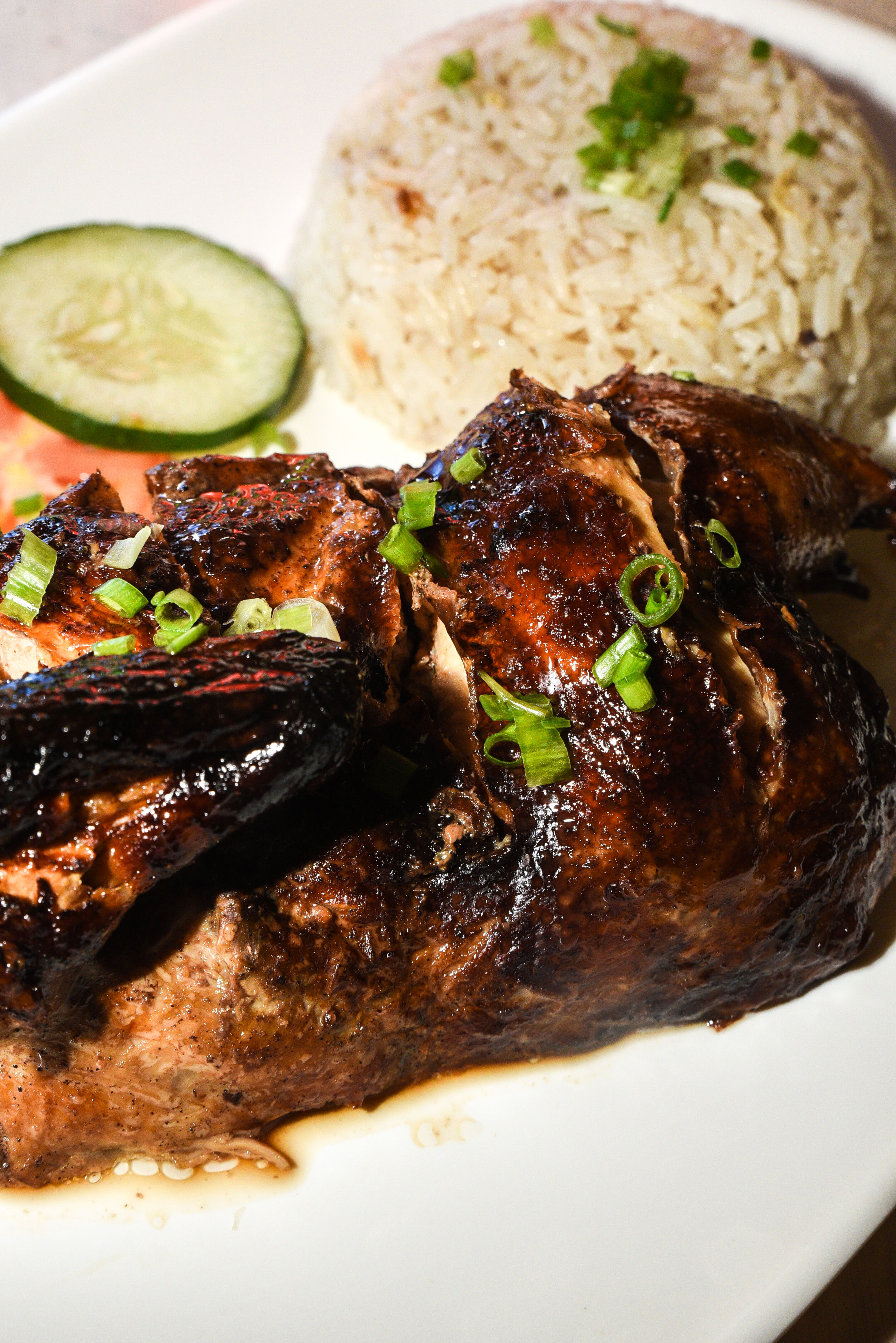 If you're more of a noodles-for-lunch person, however, there are spicy Asian noodles available such as the char kway teow, a wok-tossed stir-fried rice noodles topped with seafood, and the laksa, a spicy noodle soup that consists of rice noodles and seafood. You can order both for a vegan or vegetarian take.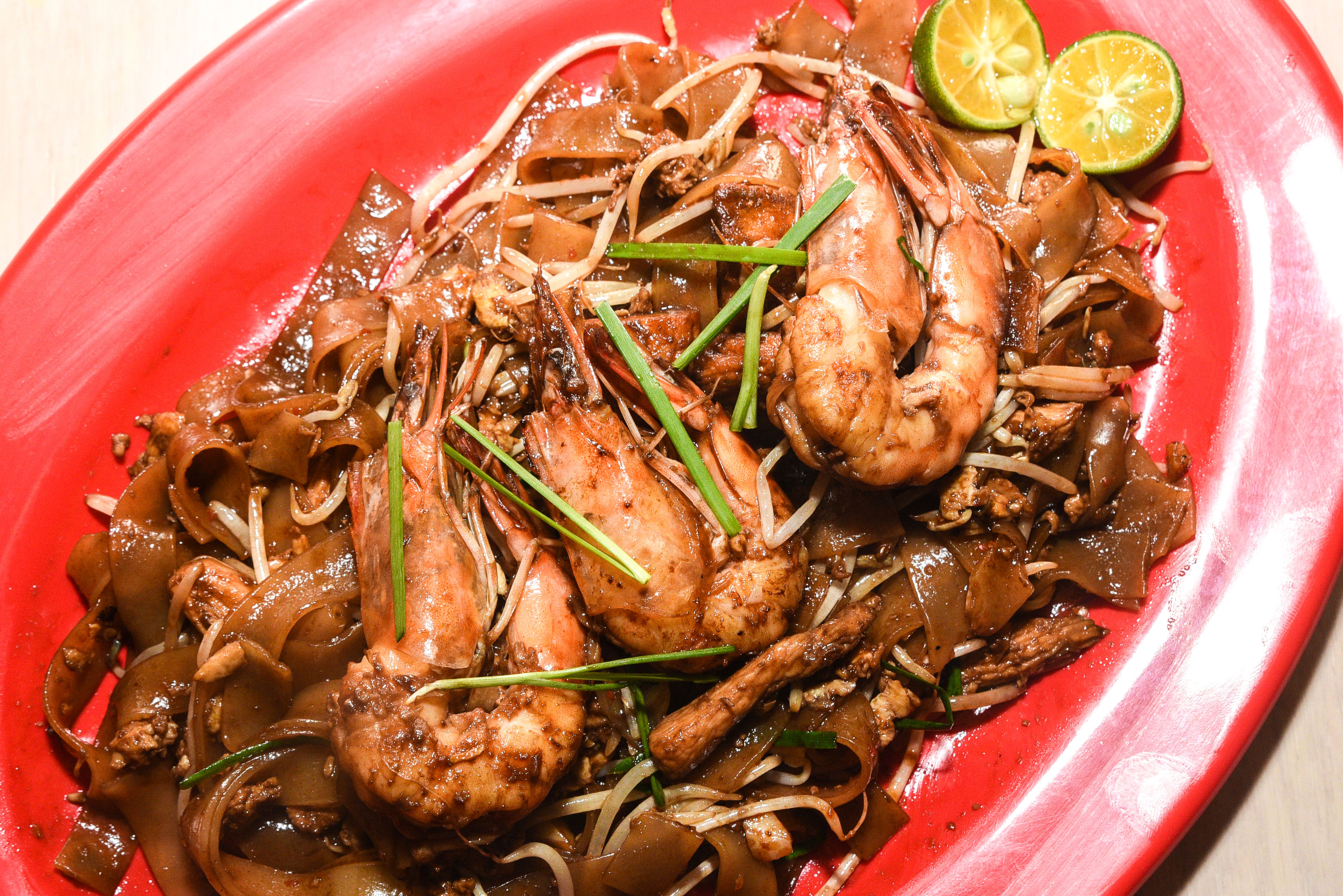 To balance all the spice you've had, end your meal with a sweet finish. Roti Shop's dessert menu is a hodge-podge of every cool and sweet Asian favorites. They have a unique take of the halo-halo with beans and pandan strips as well as their own sticky toffee pudding drizzled with cream.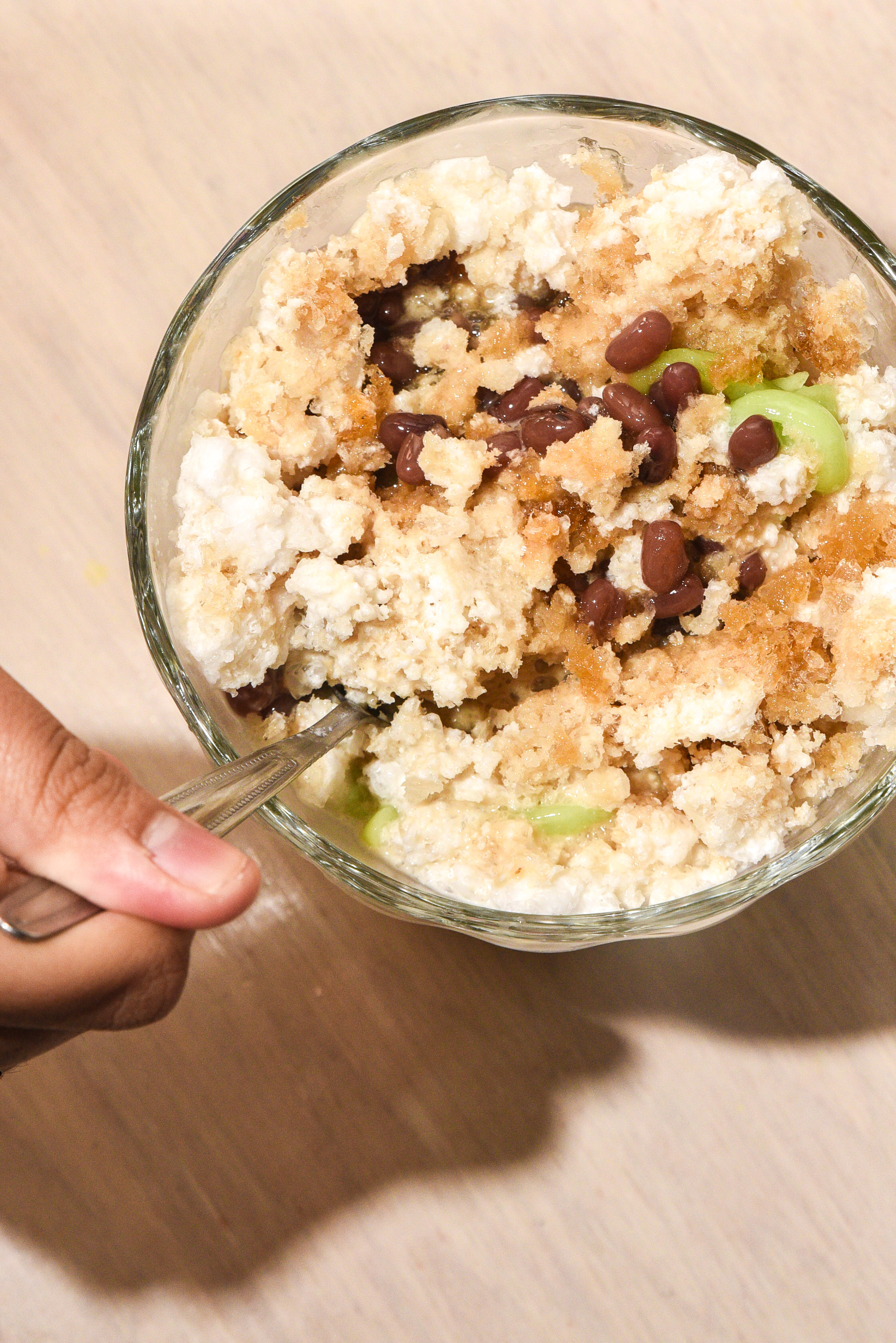 Halo-halo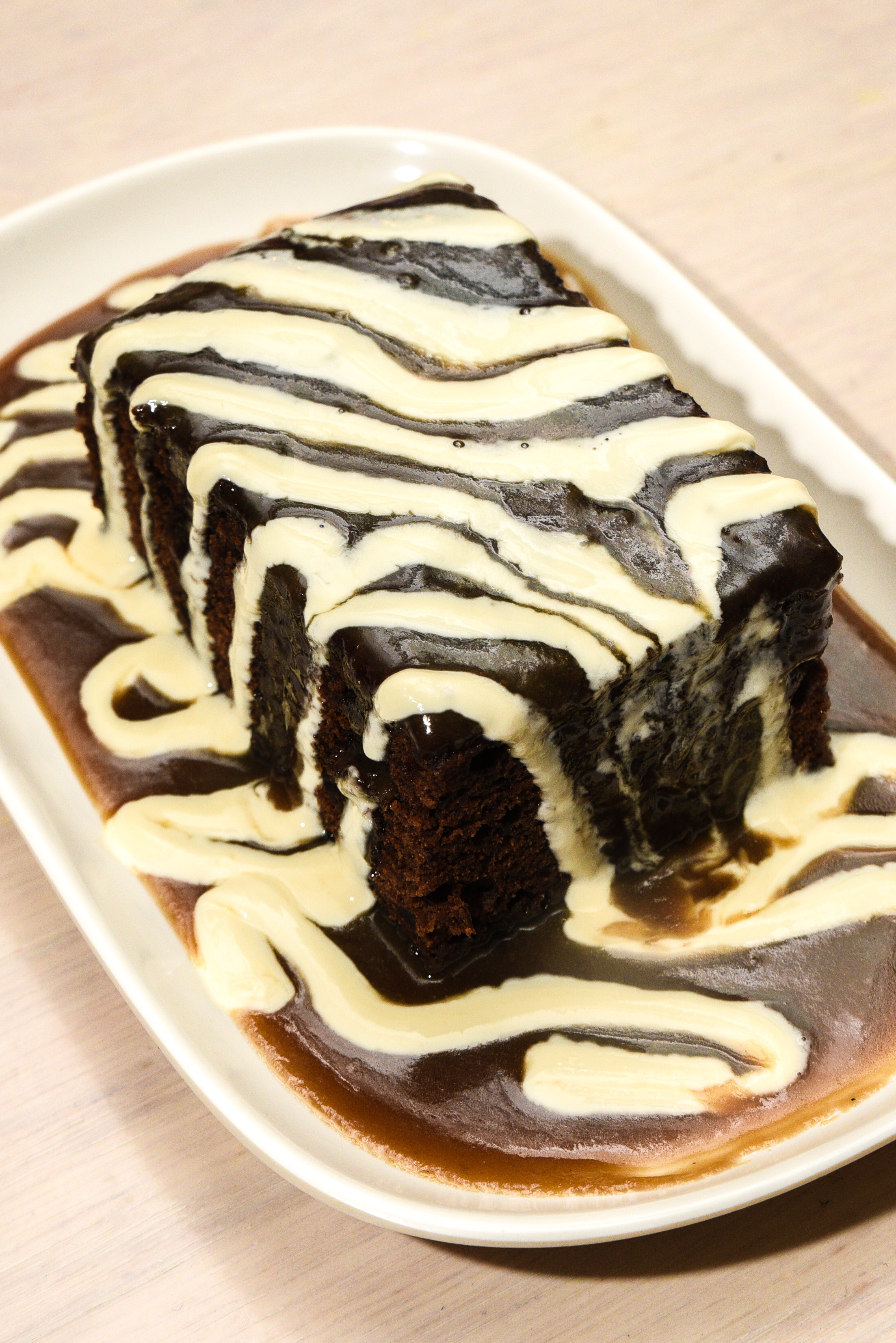 The fun doesn't end there! They have a special roti dessert that's not available on the menu, but shared exclusively to us: The Roti Tisu.
Originally intended to be a gift to customers during the holiday season, the Roti Tisu emerged as a crowd favorite. It's a tissue-like cone-shaped Roti poured with chocolate syrup and sprinkles.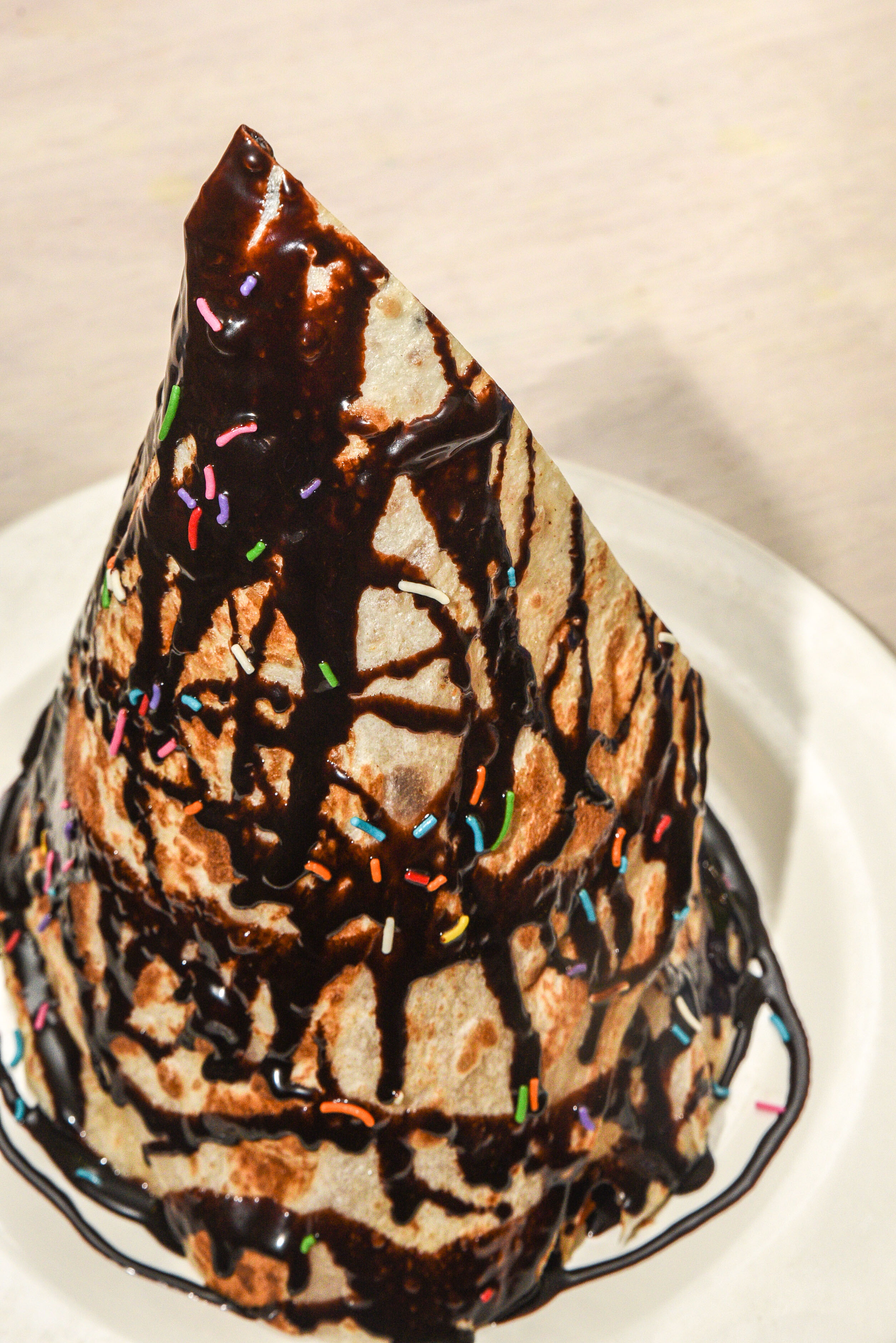 A much sweeter way to end your native Asian flatbread adventure.
Discover more up-and-coming and under the radar restaurants and food spots in our YouTube series, Nolisoli Eats. Subscribe to our channel here.
Get more stories like this by subscribing to our weekly newsletter here.
Read more:
Where to find Singaporean food around the metro
Pair this Asian salsa with your next fish dish
Home-cooked Southeast Asian fare at Goreng Goreng
Read more by Amierielle Anne Bulan:
This new app lets you get a haircut at home
Bohol's Tubigon Port reopens 5 years since it was reduced to quake rubble
Where to eat in Boracay from 7 a.m. to 7 p.m.
Writer: AMIERIELLE ANNE BULAN
PHOTOGRAPHY TRICIA GUEVARA