What exactly is a sit-down comedy?
You can watch one for free on Jan. 26
Jan 10, 2019
We're familiar about stand-up comedy—that kind of entertainment where a comedian walks into a bar… okay, walks on a stage with only a mic and tells jokes until the audience cracks up. But a sit-down comedy?
The concept is not new, especially in Japan. It's called rakugo and it's the art of Japanese traditional story-telling tracing its roots to more than 400 years ago. In this kind of comedy, the comedian sits on a cushion with a sensu or Japanese fan and tenugui or hand towel as props. The comedians perform in a yose, the establishment for rakugo. According to the Japan Foundation, Manila, there are around 800 professional rakugo performers in Japan now.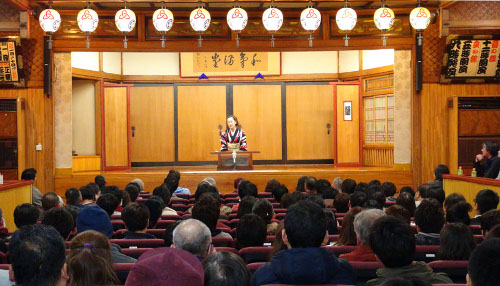 And on Jan. 26, you can watch a rakugo for free! All Nippon Airways, in cooperation with the Japan Foundation, Manila, will host ANA Yose Rakugo at the Carlos P. Romulo Auditorium, Makati. Don't worry if you couldn't understand Japanese as the show will be in English.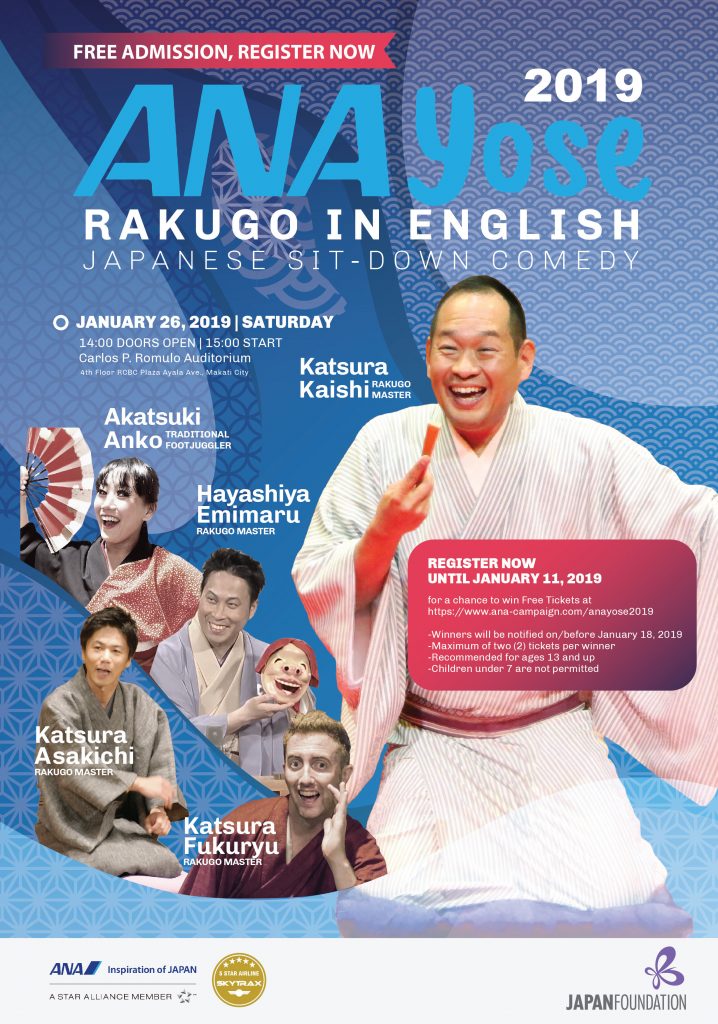 It will feature performances by rakugo masters Katsura Kaishi (who has performed in 20 countries around the world), Katsura Asakichi (who's been in the business for 26 years now), Katsura Fukuryu (Canada-born performer), Hayashiya Emimaru (famous for using yose props), and Traditional Juggler Akatsuki Anko (juggles with feet).
To secure a spot for the show, click here. For more information, you can call ANA Manila Yose Team at 553-7000.
Featured image courtesy of Wikimedia Commons
Get more stories like this by subscribing to our weekly newsletter here.
Read more:
Japanese dep't store Mitsukoshi is opening in BGC soon
We visited these underrated Japanese cities—and here's why you should, too
We found the Japanese art of saving money
TAGS: all nippon airways ana yose rakugo japanese comedy rakugo sit down comedy