Have you been wanting to try urban farming or wanting to attend to your entrepreneurial spirit by working with soil and crops? Not updated on the technologies farmers use in agriculture and fisheries? Or just curious about real practical tips for gardening? Then you wouldn't want to miss what the Department of Agriculture (DA) has in store for us this year.
Advocating the strengthening of urban agriculture in Manila, DA's Agricultural Training Institute (ATI) conducts a series of workshops and training called ATIng Gulayan ng DA Free Seminars. It's open to everyone and usually organized at the ATI Central Office in Diliman, Quezon City. For those in the provinces who wish to go, check out ATI's website if they have regional training centers in your area and request for seminars (contact information is on the website, too).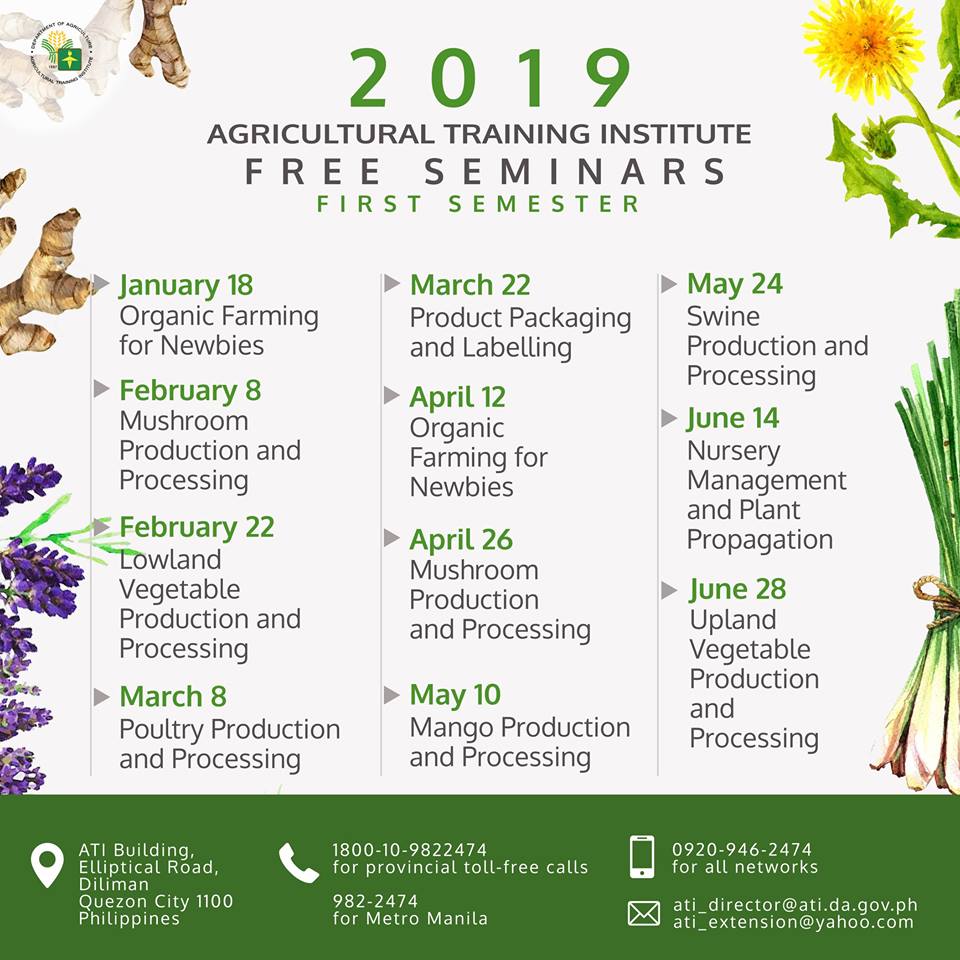 Sessions start at 8 a.m. and end at 5 p.m, with one hour allotted for a lunch break. Attendees are also encouraged to bring clean, empty 1.5-liter plastic bottles to be donated at the ATIng Gulayan ng DA garden. Presentation material used in seminars will be uploaded on their Facebook page, too. Very convenient, right?
Participants can fill out the Participant's Information Sheet before the seminar starts. But for convenience, they can print out their own (it will be uploaded on ATI's Facebook page) and fill it out, to be submitted on the day of the seminar.
Header photo courtesy of Lyn Rillon for Inquirer.net
Get more stories like this by subscribing to our weekly newsletter here.
Read more:
Lack of gov't help caused Benguet crop oversupply, not loss of buyers
Filipino architect recognized in France for power farming design
The rejected tomatoes issue is rooted in our country's lack of local support