Toyo Eatery to collab with Michelin-starred Florilège in Tokyo
A collab with the modern French restaurant and others to watch out for
Jan 24, 2019
Filipino restaurant Toyo Eatery is flying to Tokyo in February for a collaboration with the two Michelin-starred modern French restaurant Florilège in Shibuya.
"Two weeks from now, Team Toyo will be flying to Tokyo to collaborate with one of the best restaurants in the world, Restaurant Florilege! We are more than excited to share Filipino cuisine using the most amazing Japanese ingredients," announces the team in a Facebook post. "Looking forward to cooking with you again, chef Kawate-san!"
Dinner on Feb. 8 and 9 starts at 6 p.m. in Japan.
Last year, Toyo caught the eyes of the people behind Asia's 50 Best Restaurants as it was granted the 2018 Miele One to Watch award by the award-giving body, a title given to promising young restaurants. They described Jordy Navarra, founder of Toyo, as "the innovative Filipino chef showcasing his country's culture on a plate." After all, he's the first Filipino chef who prepares Filipino cuisine to be given that award, according to food writer Clinton Palanca.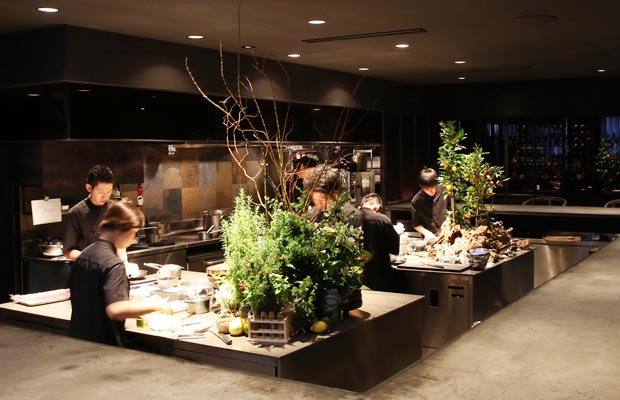 Florilège, on the other hand, holds the third spot at Asia's 50 Best last year. Two years ago, they were 14th. Three years ago, they had the Miele One To Watch award.
Last month, Toyo had a collaboration with award-winning restaurants Le Du in Bangkok and Mume in Taiwan. Here's a list of pop-ups and collaborations Toyo is having in the following months:
Feb. to Mar. – Haku x Toyo Eatery in Haku, Hong Kong
March – Toyo Eatery in Melbourne Food and Wine Festival
April – Toyo Eatery in Ubud Food Festival
May – Masque x Toyo Eatery in Masque, Mumbai
If you want to know how Navarra and the folks at Florilège would whip up Filipino dishes using the finest Japanese ingredients, you can book a reservation at Florilège, Tokyo through a phone call (+81 3 6440 0878), e-mail ([email protected]), or online booking. They accept reservations starting tomorrow, Jan. 25.
Get more stories like this by subscribing to our newsletter here.
Read more:
Vask reopens as Gallery by Chele and only uses local ingredients
Where chefs dine out after hours
This chef opens up her QC home and feeds "strangers" authentic Filipino meals
Read more by Yazhmin Malajito:
New vegan spot in Makati doubles as a mini zero-waste grocery store
The Moment Group's Manam and Ooma opens at Molito, Alabang
This bar serves a refined version of the classic 'gin pom'
TAGS: asia's 50 best restaurants florilege jordy navarra Toyo Eatery toyo pop-up