Hummus for a cause: How Café Med mixes food and advocacy in bowls
It's creamy, versatile, healthy, and helps victims of armed conflicts
info
Café Mediterranean

Mediterranean, Greek, Vegetarian

11 a.m. to 9 p.m.

898-1301

₱

P275 to P435
Café Mediterranean's dishes are pretty straightforward. It would be redundant to dive deep into describing the type of dishes the classic restaurant offers since, aside from being around since 1994, the name already reveals what one can expect from them.
It's one of the first local restaurants that offered distinct Mediterranean cuisine like falafel, kebab, and couscous. It's also one of the first that offered vegetarian menus. But the restaurant's scrumptious hummus bowls are the ones resonating the most among the public for interesting and touching reasons.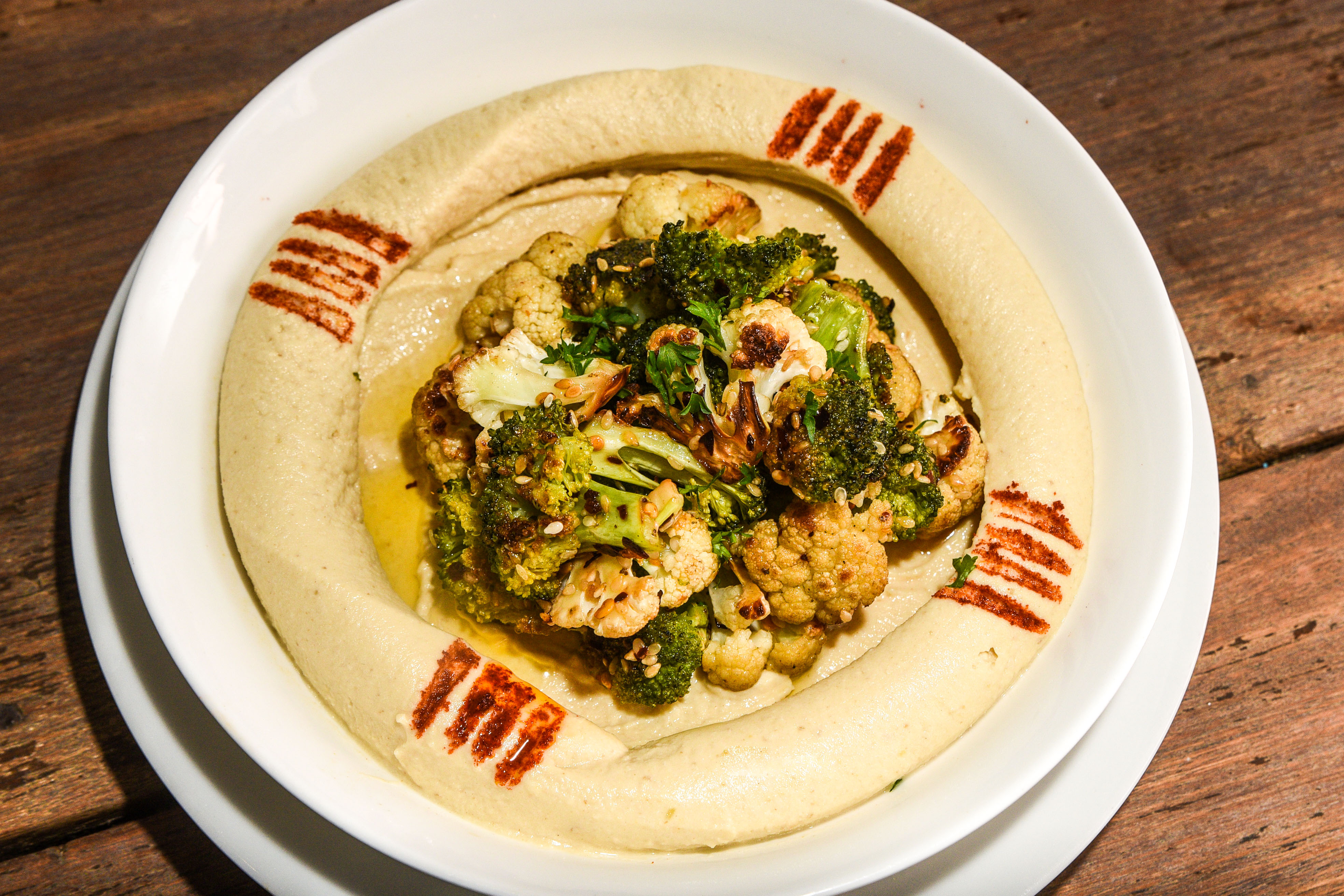 When siblings Giovanna and Gonzalo Mabanta, along with sister-in-law Marla Moran, established the first Café Med branch in Greenbelt 25 years ago, their priority—aside from focusing on Eastern, Western, and Southern Mediterranean dishes—was to have a continuously evolving space.
Every time they travel and find something related to Mediterranean decor, the family brings it home to display in one of Café Med's branches. Take the pillows and trinkets at Café Med's Power Plant Mall branch, for example. Most, if not all of them, are souvenirs from Moran's travels.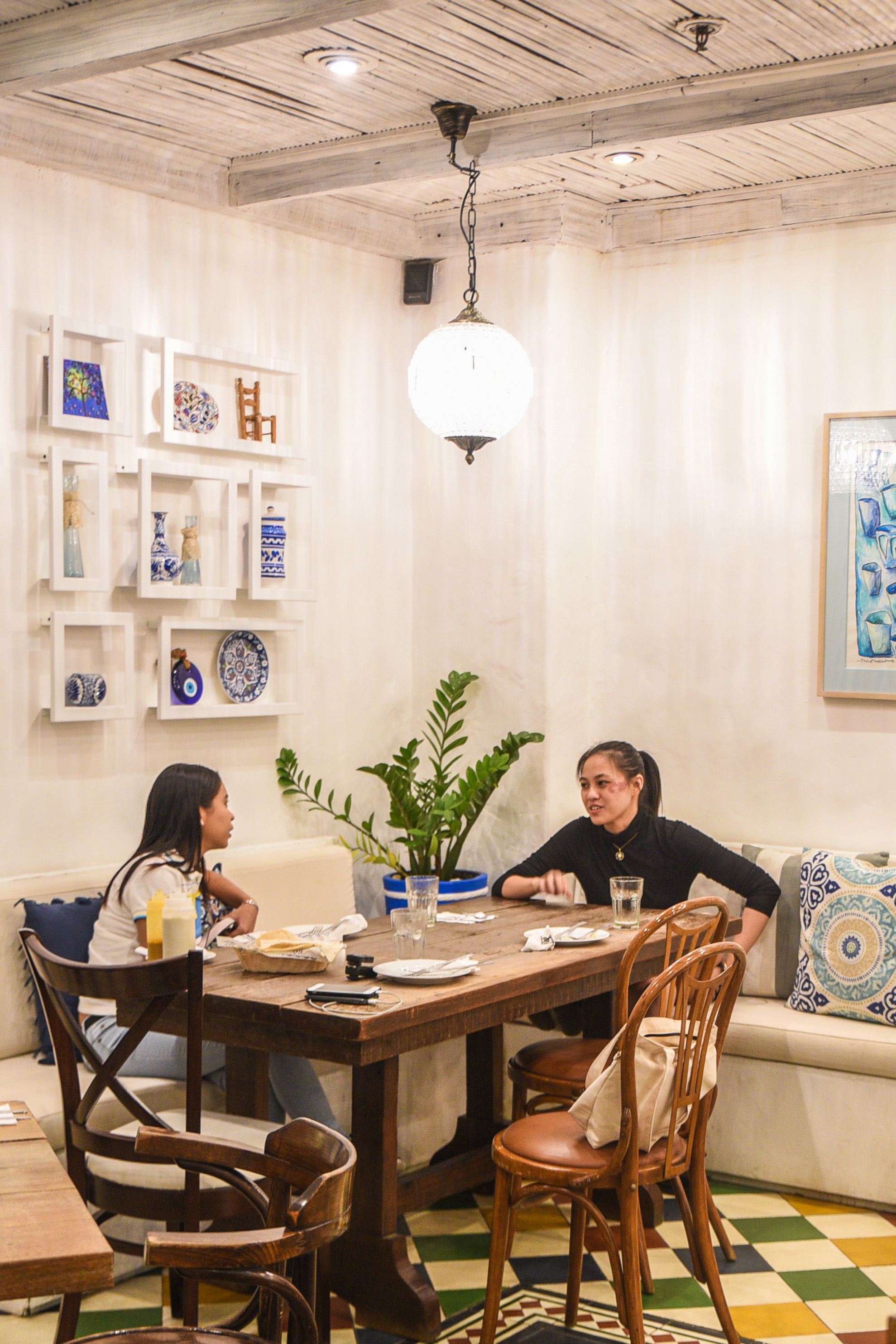 It's not that they need the souvenirs to add a lively ambiance to their branches. The space itself already stands out from the rest. Bold-colored walls accented by vibrant jewel patterns are paired with rustic tables and checkered tiles. It's like a hodgepodge of everything bright, alive, and sunny that elicits a fresh yet unusual atmosphere customers would feel both comfortable yet foreign in.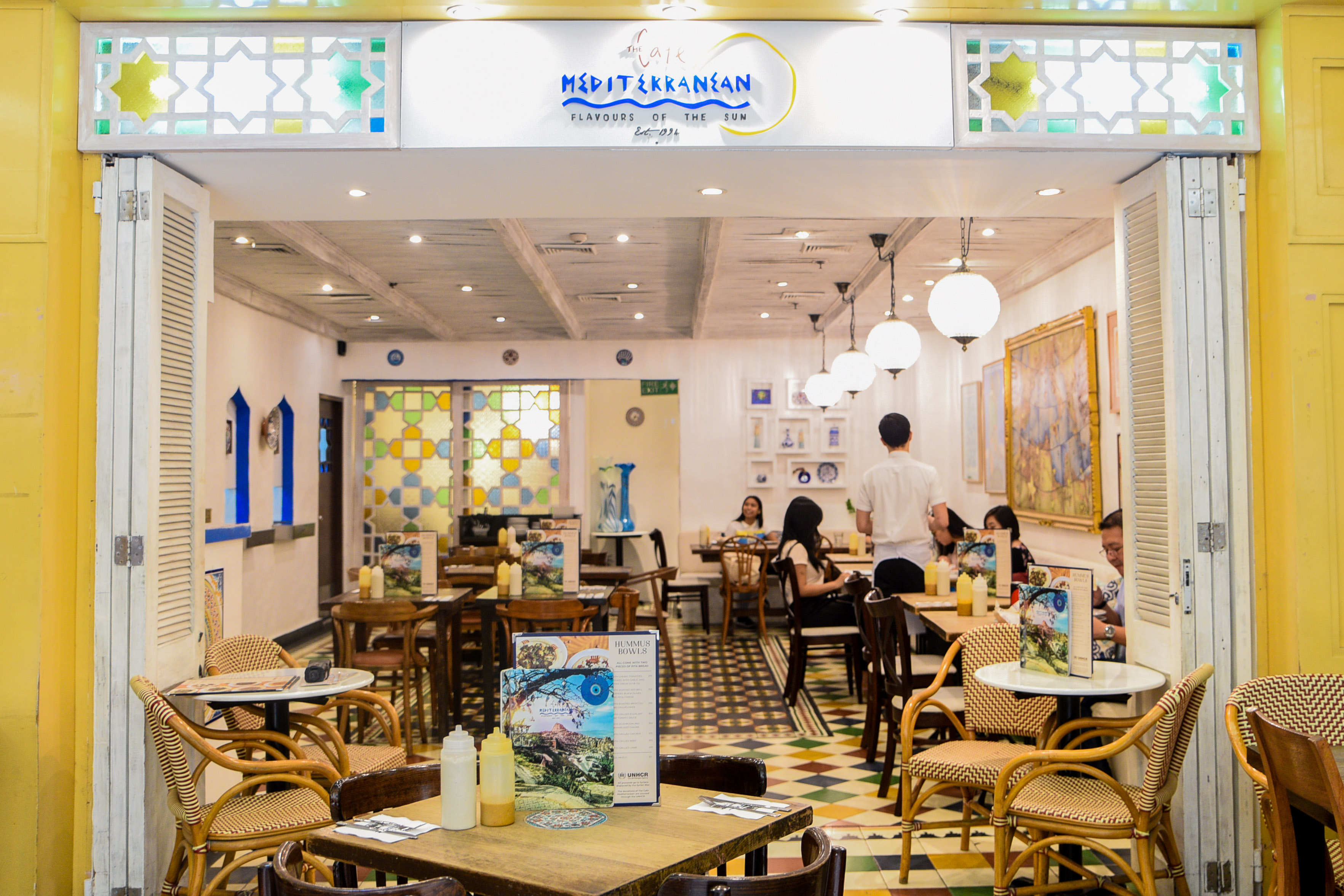 Also receiving gradual facelifts like their spaces are Café Med's hummus bowls, which have long been gaining traction. This means that those sweet hummus bowls of cherry tomatoes with garlic and olive oil won't be available forever. "It may or may not come back. The decision and curation process really varies," Moran said. The changes may be based either on the availability of ingredients (since some are seasonal and sourced from local farmers) or the chef's choice.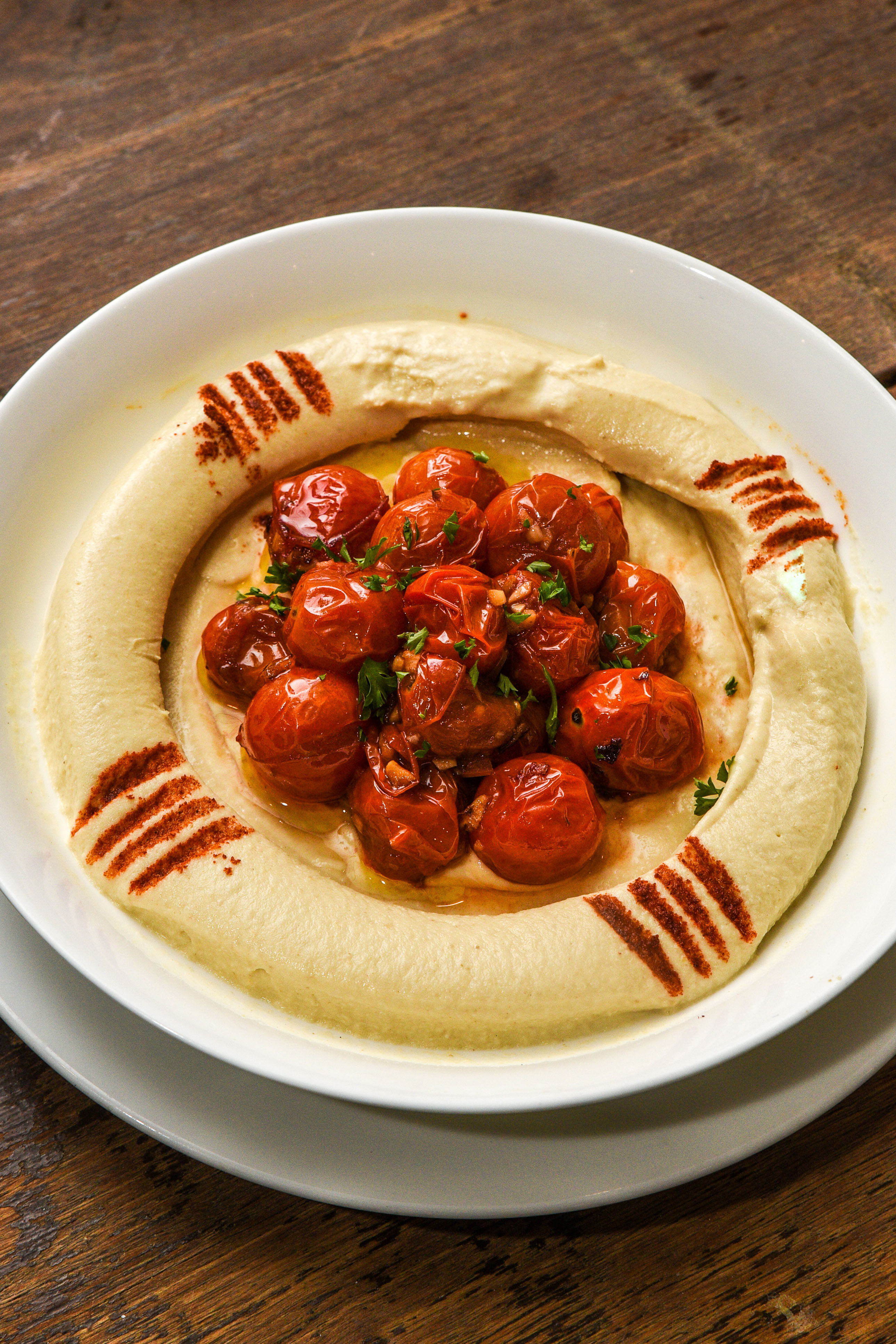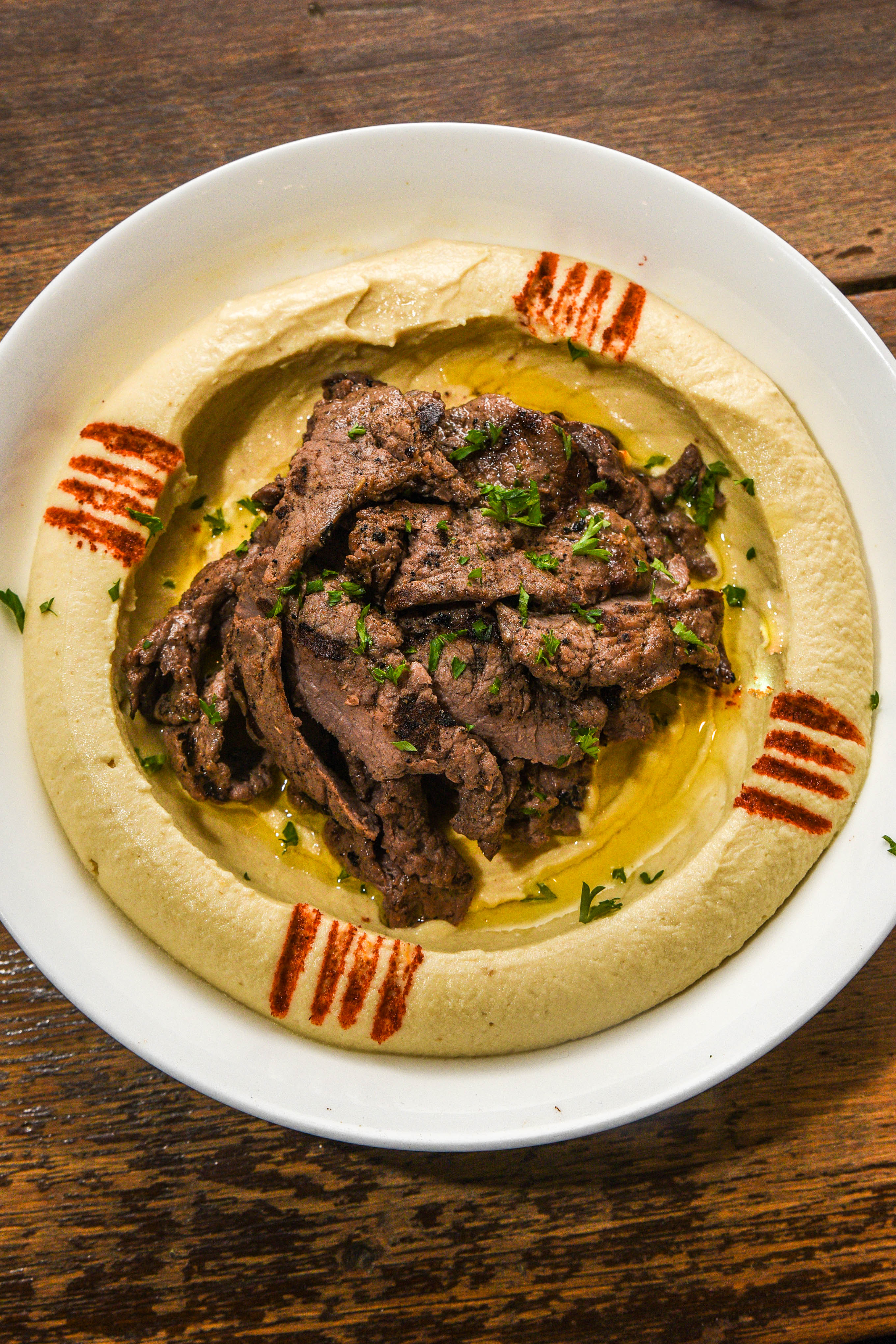 This concept is rooted in the owners' belief that food is "extensive and flexible." And hummus happens to be as versatile as an egg. Because of its flexibility, Café Med pairs their hummus with basically anything—from fruits and vegetables to any kind of meat. Café Med offers eight hummus bowl dishes for each menu, making sure that people with all kinds of taste buds can surely find something that would suit them.
They last changed the menu in May 2018.
Advocacy for the Mediterranean
The special attribute of the hummus bowls does not rely on organic ingredients, evolving menus, healthy benefits, and the restaurant's ambiance alone.
Café Mediterranean partnered with the United Nations High Commissioner for Refugees (UNHCR) and pledged the proceeds of the hummus bowls to victims of the Syrian War and other armed conflicts in the Mediterranean area. The restaurant also curated a "Syrian Menu" that also provides financial assistance to the UNHCR in their relief efforts.
According to UNHCR's report, the proceeds helped in giving more than 200 refugees access to health care, education assistance, and winter aid. More than 280 have been provided with shelter, protection, and community service activities.
They have been doing this since 2017 and have donated more than P200,000.
In case you still can't visualize how far your appetite for hummus bowls can go, watch the video below:
Get more stories like this by subscribing to our weekly newsletter here.
Read more:
Have falafel 4 ways at this new Mediterranean grab-and-go in BGC
8 Mediterranean restaurants to try this 2019
NEW: Shawa Wama is Rockwell's new grab-and-go Mediterranean spot
Read more by Amierielle Anne Bulan:
In this hawker centre-inspired diner, roti is everything but a side dish
This new app lets you get a haircut at home
Bago City in Negros Occidental to lead Nat'l Arts Month launch on Feb. 1 —NCCA
TAGS: Cafe Mediterranean eats falafel Powerplant Rockwell
WHY GO?
Extensive and flavorful dishes aside, Cafe Mediterranean also donates a part of its profit to war-stricken countries in the Mediterranean
MENU