No one wanted the big bad wolf to appear in fairy tales since it brings chaos and adversity wherever it went. But like any other fairy tale, that perception is different in real life—especially when our version of the Big Bad Wolf brings two million books and puts them on sale 24 hours for 11 days.
The world's largest book sale called the Big Bad Wolf is set to return to Manila this coming Feb. 22 to Mar. 4 at the World Trade Center in Pasay City. Entrance to the book sale will remain free, just like how it did during last year's three-leg runs in Manila, Cebu, and Davao.
Now we may or may not have finished our 2018 reading list, but that won't keep us from looking forward to this year's offerings. Here's a list of things you should expect:
Newer titles
According to the book sale's co-founder Jacqueline Ng, one thing most people should look forward to are the new titles they're bringing in. Among those two million books are 20,000 different titles. Most of which will include new books that vary from young adult fiction, romance, science fiction, crime thriller, business, self-help, architecture, design, cooking, and children's books.
"Even I, myself, am excited about it. There are newer books you've never seen in [previous Big Bad Wolf] sales. I haven't even seen some of it," Ng said. "The books are already in the waters on their way here."
Augmented reality books
Aside from the new titles, the Big Bad Wolf also partnered with the Little Hippo Books, a publishing company that creates augmented reality children's books. They will be selling the books for an affordable price of P290.
In case you're not familiar with augmented reality books, books from the Little Hippo are "come-to-life" fairy tales which creates an immersive and interactive reading experience for children ages 1 to 5.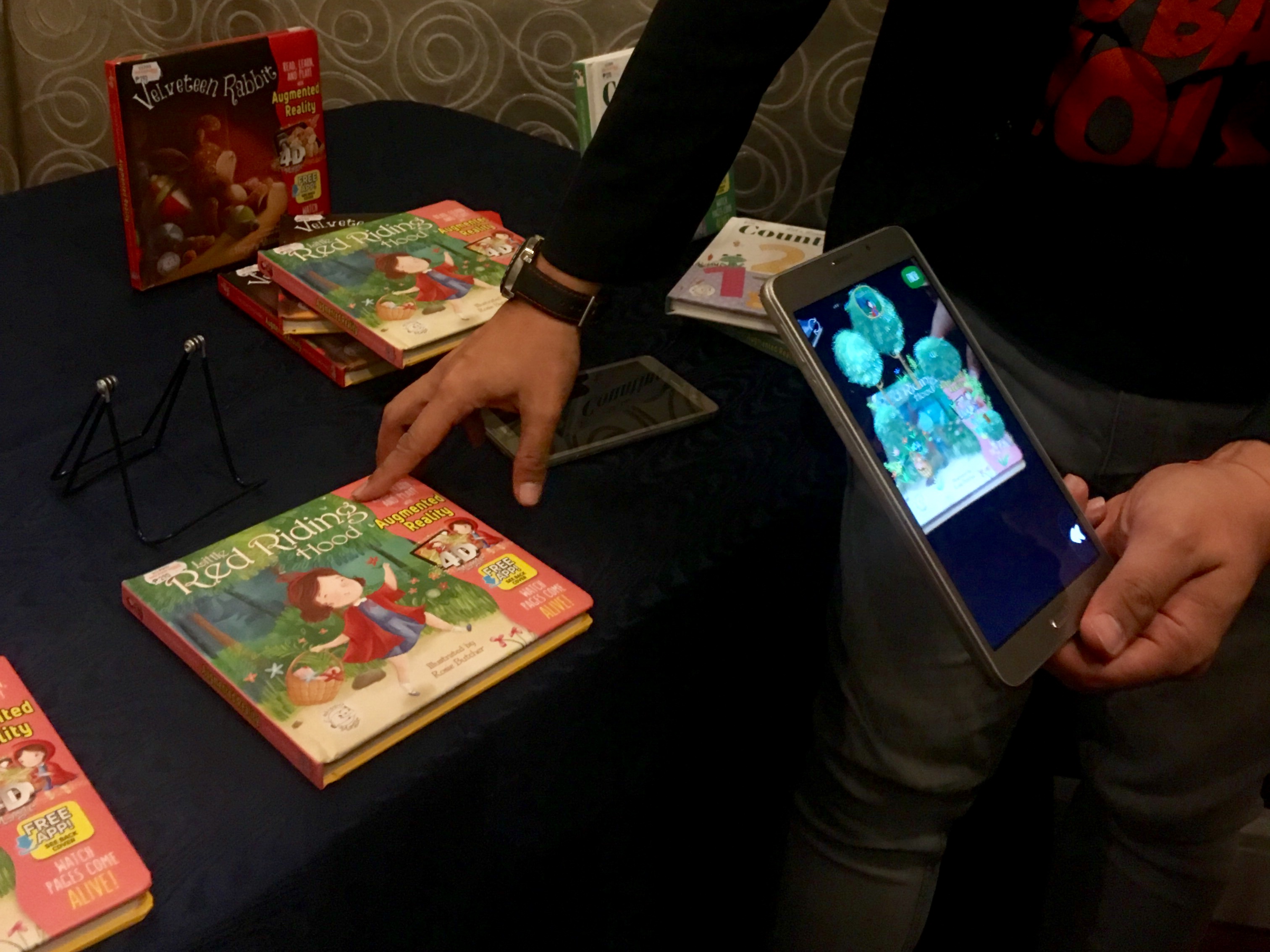 Just download their Little Hippo app, launch it, place your phone in front of the physical book, and see the story come to life on screen.
Higher discounts
The Big Bad Wolf is known for their unrealistically cheap books. It's unbelievable to the point that Philippine Daily Inquirer's desk editor Marlet D. Salazar had to ask Ng's co-founder Andrew Yap how they are able to keep books at really low prices despite having to ship them from country to country. The answer: Yap and Ng remains firm with their advocacy of selling books not for profit but to encourage more people to start reading.
And one will surely get encouraged with this year's wider range of discounts that vary from 50 percent to 90 percent off.
Expansion to new cities
Since they've been to Manila, Cebu, and Davao, the Big Bad Wolf is also looking forward to visiting more cities. "Of course we are definitely looking towards going back to cities we've been to last year," Ng said. "It's not about being there once. It's about continuing to nurture the growth of interest in reading. We hope to go back to Cebu and Davao."
Aside from that, Gawad Kalinga, the book sale's partner organization that reaches out to communities in need, is planning to venture to smaller provinces. "We need to bring books to the poorest. It's life-changing because some of them may not have touched something like this before," Gawad Kalinga's executive director Luis Oquinena said.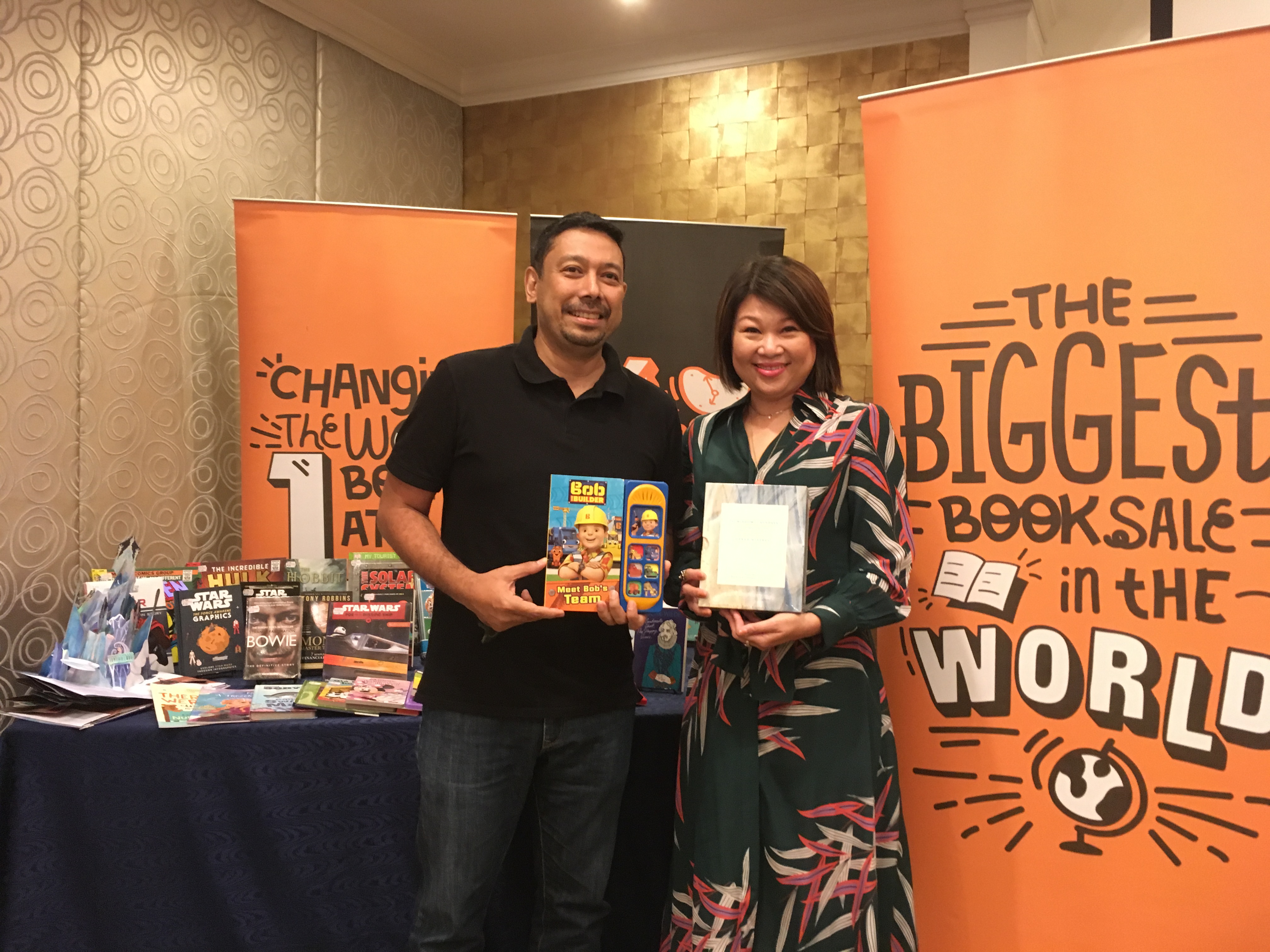 We can't be any more excited for the Big Bad Wolf to come.
Header image courtesy of Business Inquirer
Get more stories like this by subscribing to our weekly newsletter here.
Read more:
Have falafel 4 ways at this new Mediterranean grab-and-go in BGC
8 Mediterranean restaurants to try this 2019
NEW: Shawa Wama is Rockwell's new grab-and-go Mediterranean spot
Read more by Amierielle Anne Bulan:
In this hawker centre-inspired diner, roti is everything but a side dish
This new app lets you get a haircut at home
Bago City in Negros Occidental to lead Nat'l Arts Month launch on Feb. 1 —NCCA