My great grandfather's house will be a heritage site in China
"It took a government deal for me to learn about my roots in Fujian."
Feb 4, 2019
At the southern part of China—just a little over a hundred miles off the coast of Taiwan—is the modest town of Jinjiang. Some of you may know it as the hometown of SM Group's founder Henry Sy but to me, it's the home of my tai kong or great grandfather before he emigrated to the Philippines.
I never got the chance to meet him since he was no longer around at the time of my birth. Despite living in my grandfather's (tai kong is my grandfather's dad) home most of my life, the only piece of information I had about my tai kong is his appearance. His photo rests on our family altar at home together with some of our deceased family members' photos.
Tai kong's photo is in black and white, taken some time between the 1940s and 1950s. It's beginning to fade but not to the point where it's unrecognizable. I would light a couple of incense sticks whenever there was an occasion, like his death anniversary or Chinese New Year, but that's about it. I didn't know anything beyond that.
Over the years, there's been a lot of buzz in my family about a negotiation deal with the Chinese government on the sale of tai kong's home in the Fujian province. The Chinese government, my father said, has plans to restore an old uninhabited residential district in Jinjiang colloquially known as Go Na back to its former glory; this includes some houses that belonged to my tai kong.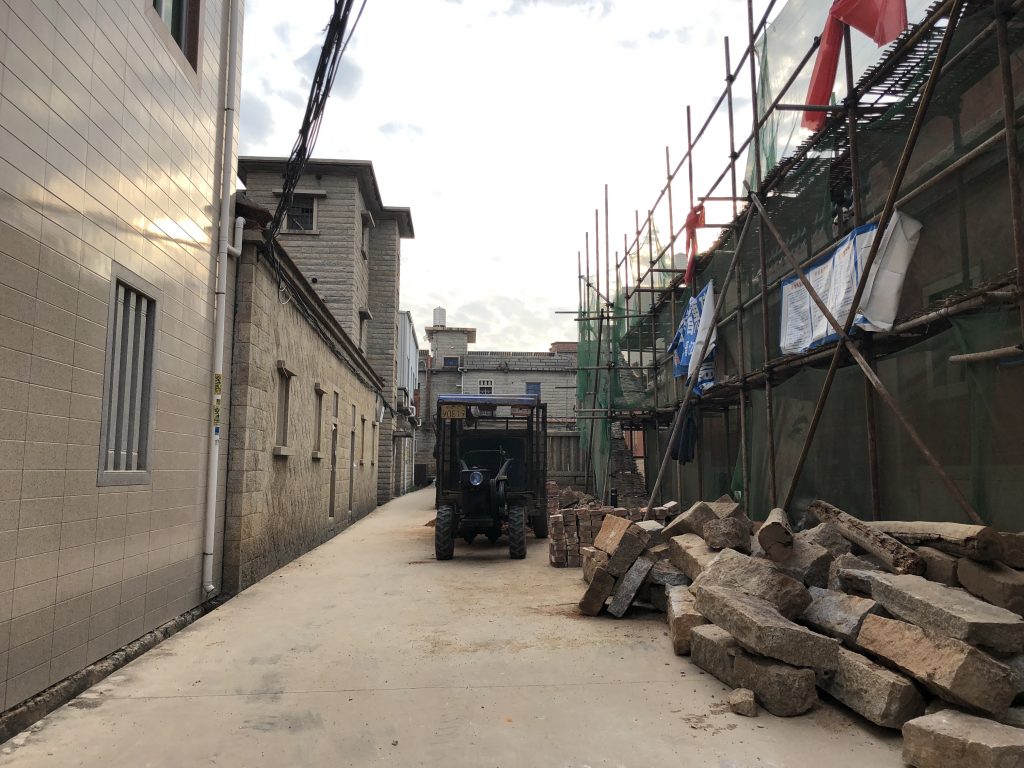 This was the first time I learned about our ancestral home in China. My father went back and forth to Jinjiang quite a lot to take care of those matters until the houses were sold last year. Just a month ago, my father had to go back to Jinjiang so I decided to tag along and see the house for myself.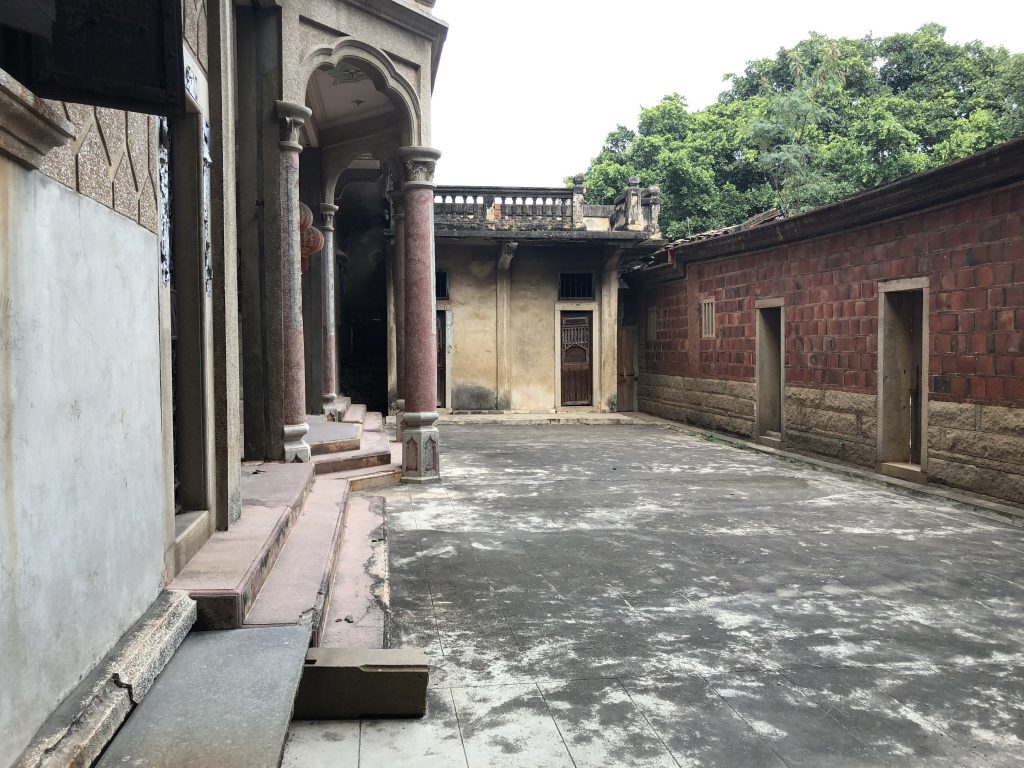 I learned from a local journalist covering the restoration project that Go Na was a known community in China famous for its affluent residents. Tai kong grew up in a concrete house that had a courtyard, a common feature in Hokkien architecture. The walls surrounding the courtyard are said to be "built for privacy and protection from fierce winds."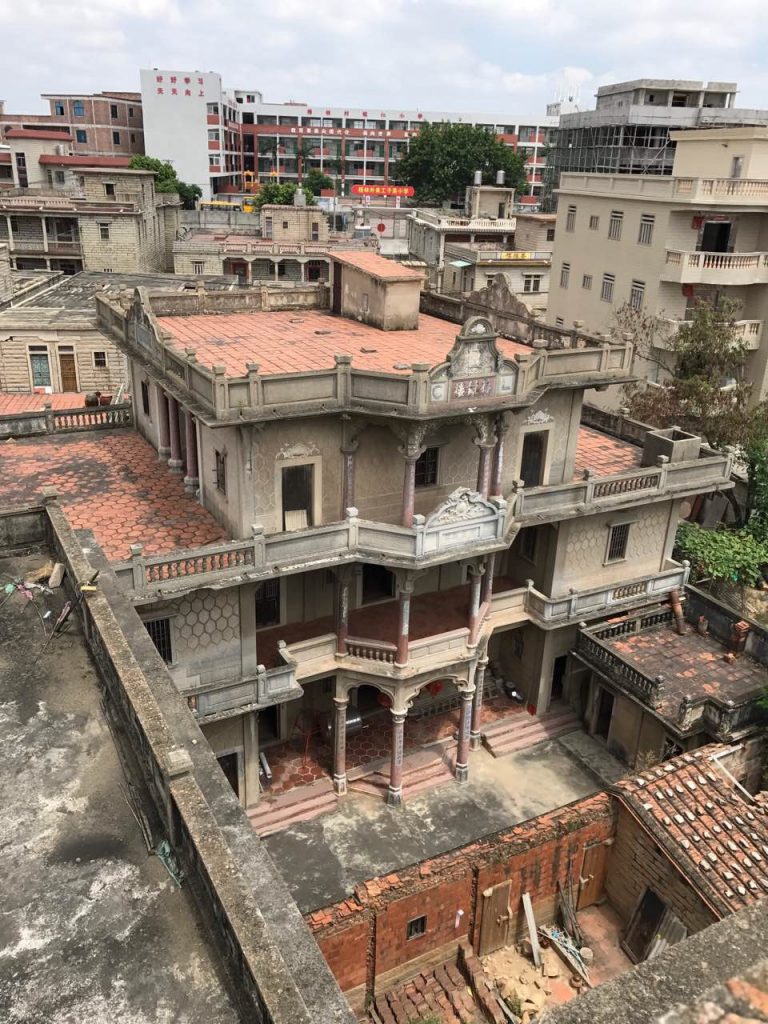 My grandfather lived in a three-story house until 1936. He was just six years old by then. In the 1930s, China, particularly its rural economy, was severely affected by the worldwide Great Depression.
Tai kong and his family then set out to Hong Kong (which is eight hours away by land) to board a boat en route to the Philippines in hopes of finding better opportunities. Starting from scratch was a struggle in itself because they knew no one in the country.
In Binondo, tai kong was a street vendor selling homemade mami prepared by my great grandmother (tai ma in Chinese). My great grandparents roughly earned about three pesos per month but they made it a habit to send part of their savings to their relatives in Jinjiang frequently. From there, they were able to raise enough funds for the construction of a house in Go Na.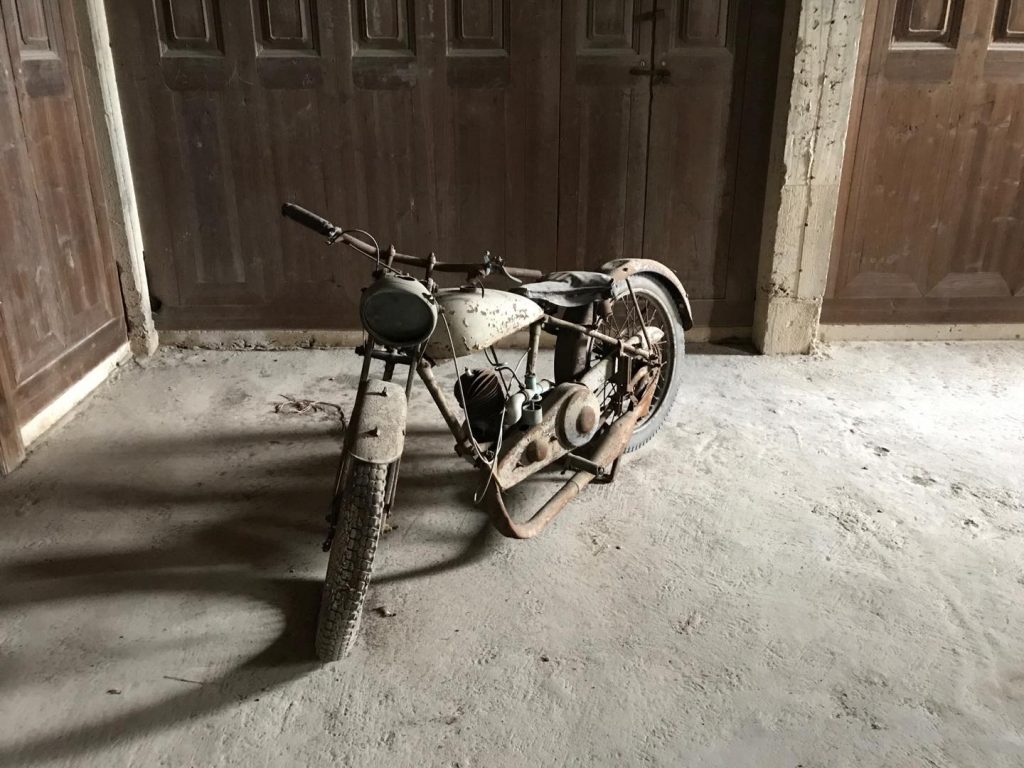 Aside from the three-story house that already belonged to tai kong, he was able to put up a magnificent five-story stone house that's reminiscent of Romanesque and Gothic architecture. Needless to say that tai kong had a huge family, which explains the need for a house that substantial. He had a total of 15 children from two wives (tai kong remarried after his first wife passed away).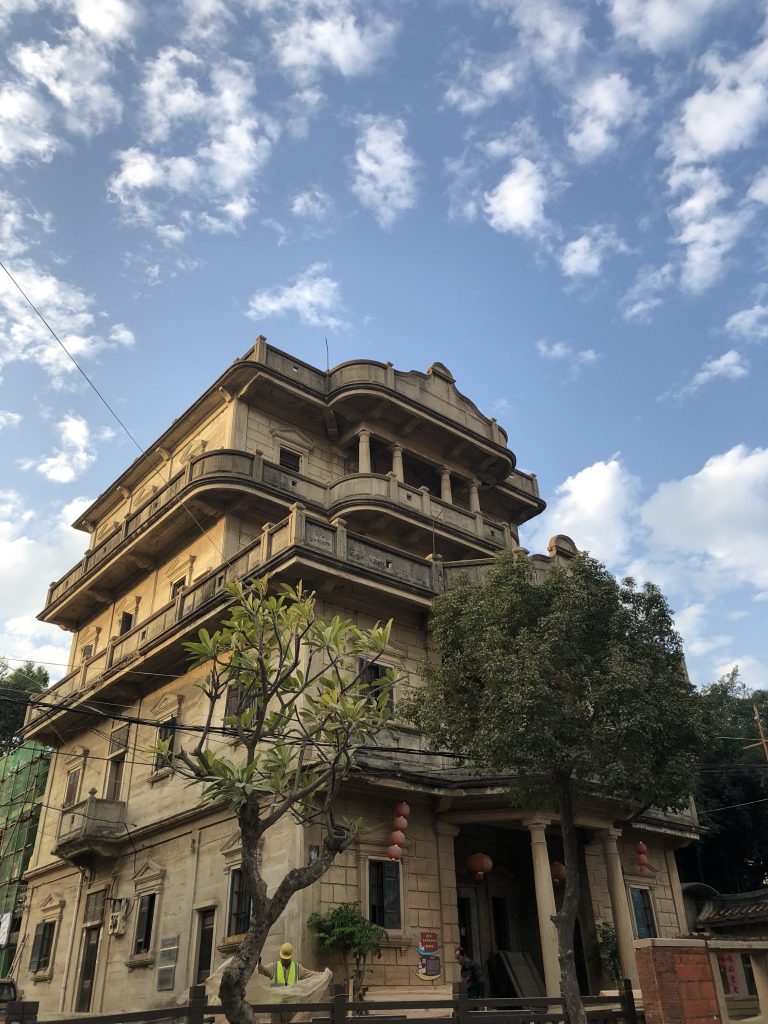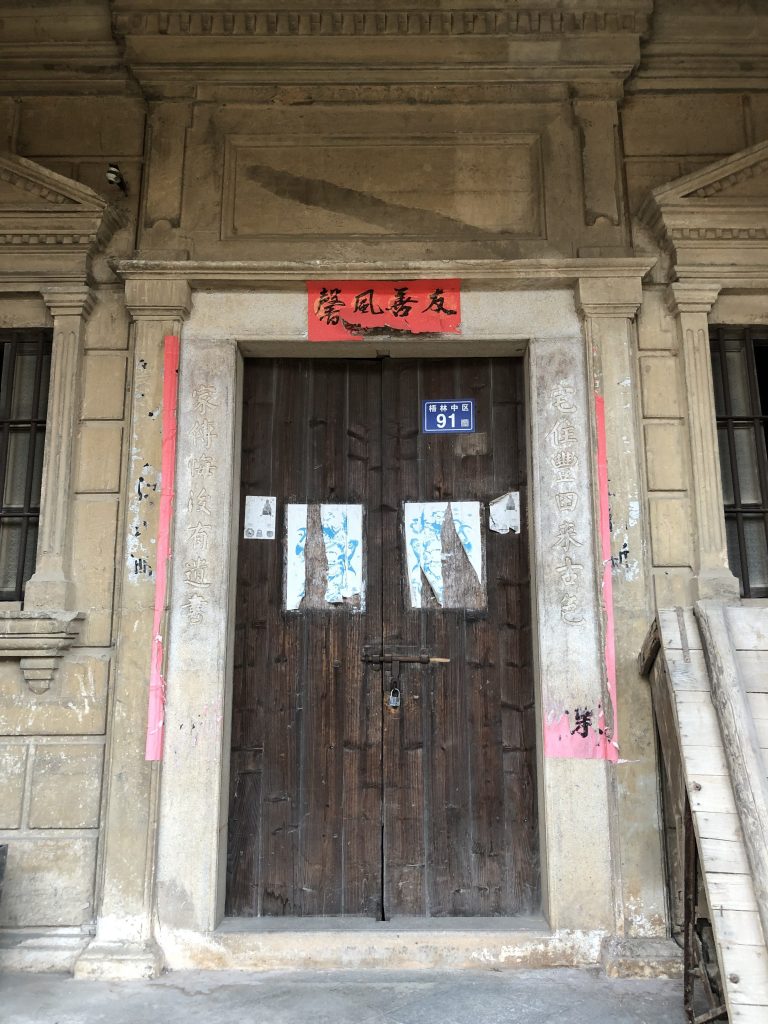 At the end of the second World War, tai kong became a business owner selling mirrors and glass in Binondo. He was able to raise more funds for bungalows for his extended family. However, tai kong never returned to Go Na. He passed away in Manila in late 1969, leaving a grand legacy that he never saw with his own eyes.
A few years later, tai kong's relatives vacated the area before the communist revolution hit its stride. The houses, along with the rest of Go Na's antique houses, were left in ruins.
There were a total of five houses under tai kong's name but only two would be restored, namely the three-story and five-story houses. A golden plate narrating tai kong's story will be displayed at the houses' exteriors. Unfortunately, the other three bungalows went to rack and ruin and were beyond repair.
Go Na will be converted into a heritage-slash-tourist site by the government. One of Jinjiang's successful restoration projects is Wudianshi, an ancient block similar to Go Na that's just a few miles away. Seeing how well-kept Wudianshi's historical facets are, I'm beyond excited with Go Na's outcome. We were told that the project will be completed after three to five years.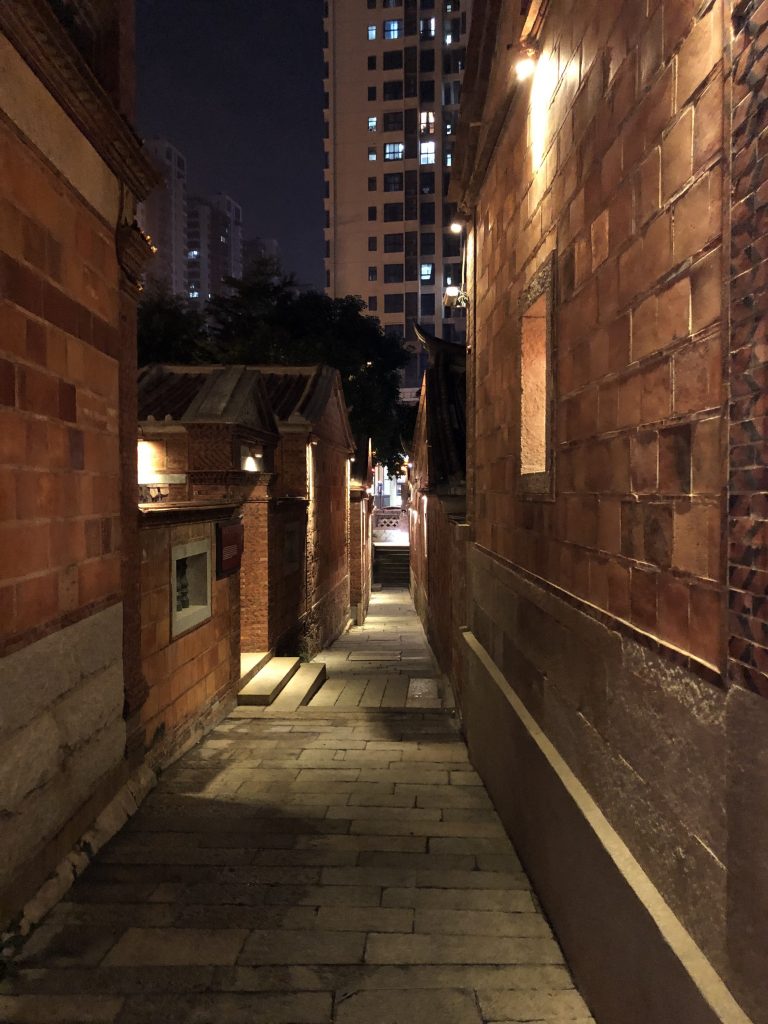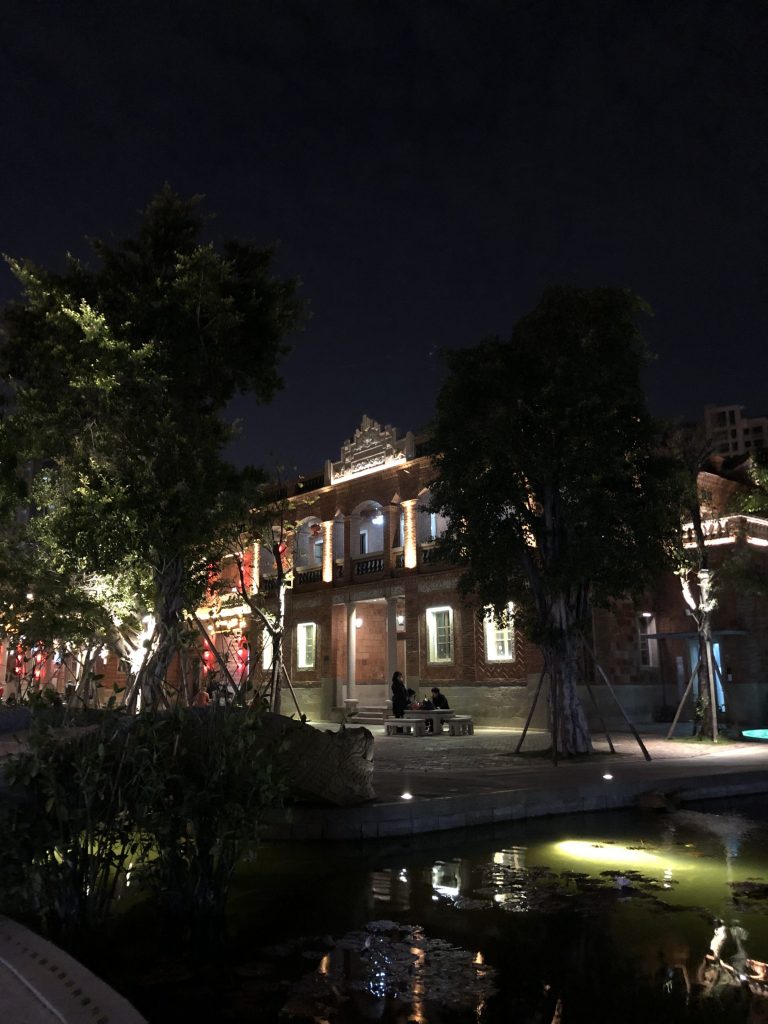 Perhaps the biggest takeaway I got from this series of events is that indifference is a silent killer. It took a government deal for me to learn about my roots in Fujian. Prior to that, I simply wasn't concerned with anything beyond the family that I have now. Our family's tales, the good and the bad, will continue to walk the earth as long as we don't stop talking about it.
Decades later, tai kong wouldn't have thought that his great granddaughter would stand before the grand legacy he put up and write about him.
Read more:
The government blatantly lacks cultural heritage literacy. Here's why
Construction of Binondo-Intramuros bridge threatens heritage sites in Manila
Art Deco building in Binondo, home of New Po-Heng Lumpia House will be demolished soon
Read more by Jill Chua:
Auction to raise repair funds for 104-year-old Bahay Nakpil
Escolta's 83 year-old Capitol Theater is currently being demolished
TAGS: ancestral home china family heritage nolisoliph