Shark catching, purchasing to be monitored by DA in newly approved House bill
Violators may be imprisoned up to 12 years or fined with up to P1 million for each shark
Feb 5, 2019
January was a tough month for our marine ecosystem.
A few days in 2019, shark meat was being sold in Arranque Market, Manila. Tawilis was declared endangered by the International Union for Conservation of Nature and Natural Resources. Two rivers in Cebu were later on considered dead by the Environment Management Bureau in Central Visayas after discovering their heavily contaminated waters.
These problems are not the kind that we can just put as water under the bridge, especially now that it's getting worse.
Most of our shark species have constantly been included in the Convention on International Trade in Endangered Species of Wild Fauna and Flora and the Convention on Migratory Species. The number of shark species protected in the Philippines is declining. Of 1,000 shark species worldwide, 200 can be found in the Philippines. Of these, only 21 are protected.
In a bid to protect our critically endangered marine wildlife, the House of Representatives unanimously approved on final reading the Shark Conservation Act (HB 8296) which regulates the catching, selling, purchasing, possessing, transporting, importing, and exporting of all sharks, rays, and chimeras (collectively known as sharks) nationwide.
Under HB 8296, the Department of Agriculture (DA) shall regularly monitor the state of shark species. This means no one can possess a shark unless DA finds them financially and technically capable of maintaining it. This include tourism and research interactions.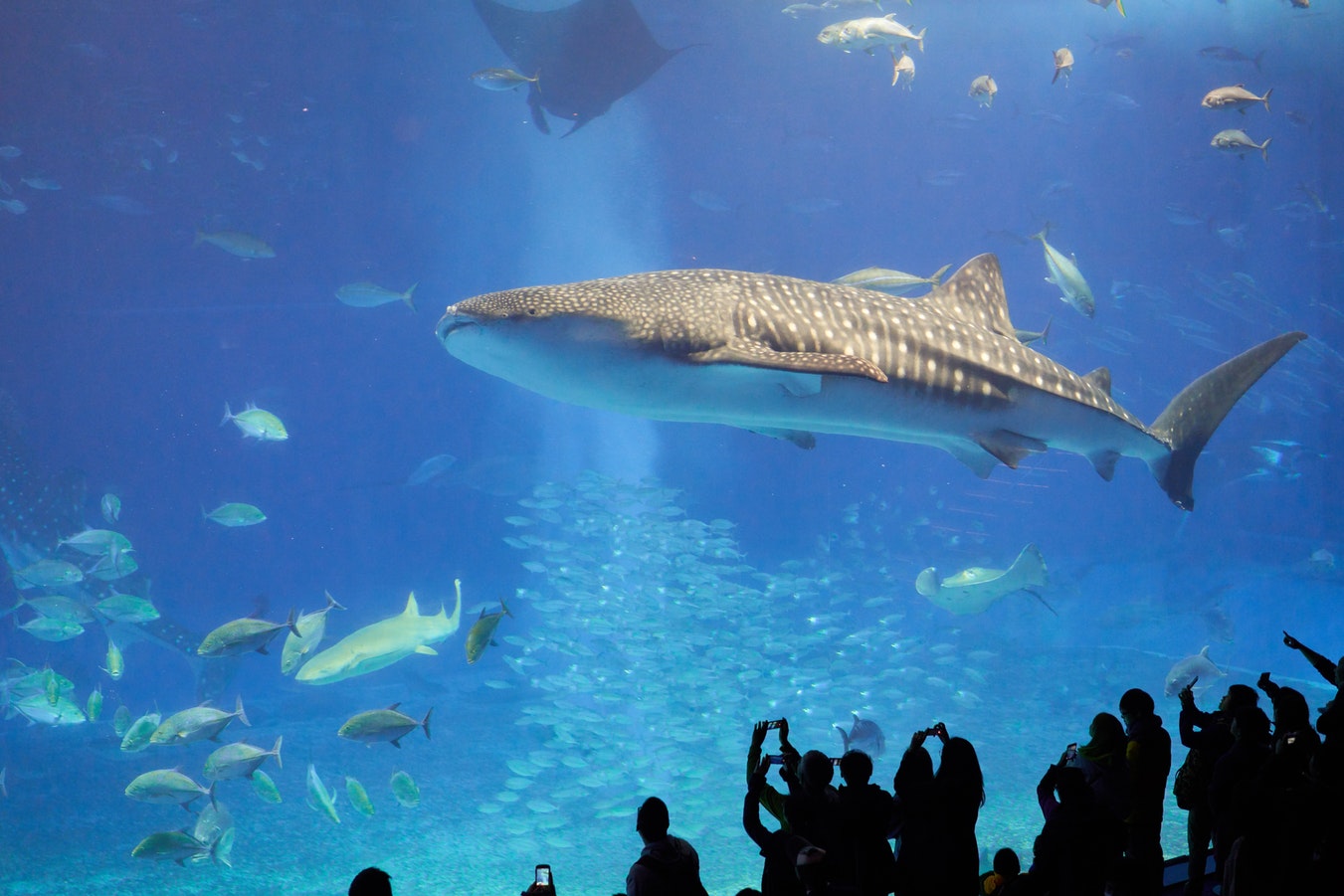 Along with the Bureau of Fisheries and Aquatic Resources (BFAR), DA shall uphold a "husbandry and holding tank standards" for those approved to keep sharks in captivity.
Of course, shark species declared threatened will not be allowed for collection and possession. The DA-BFAR will regularly determine the endangered species based on the status of its habitat; the over-utilization of the species, whether it's used for educational, scientific, recreational, or commercial purposes; and the adequacy of its regulatory measures.
Only the species with populations that are viable and capable of recovering are the ones that can be collected or possessed.
The DA-BFAR may also declare a "closed season" in any Philippine waters for conservation and ecological purposes.
Illegal acts
The newly-approved bill also declares it illegal to unlawfully kill, capture, and trade endangered shark species, except when it's part of the rituals of tribal groups or indigenous cultural communities, when the shark has incurable or communicable disease, or when the shark is killed after used in authorized research experiments.
Collecting, hunting, possessing, importing, exporting, or re-exporting sharks and their by-products without being declared allowed by the DA-BFAR is also not allowed.
It is also illegal to fin, use shark wires, and inflict injury which cripples the reproductive system of sharks.
Disturbing sharks and their habitats, which include dumping waste products detrimental to the animals, squatting in any part of their home, and exploring or extracting mineral from it are also banned.
If this bill is passed into law, violators may be imprisoned up to 12 years or fined with P100,000 to P1 million for each shark species.
Header image courtesy of Inquirer Lifestyle
Read more:
About 60 kg. of pawikan meat seized in a Cebu eatery
We just can't leave starfish and other marine creatures alone, can we?
The role of sharks in your favorite lipstick
Read more by Amierielle Anne Bulan:
Remains of a former guardia civil outpost in Laguna now named as an important cultural property
Up to 90 percent discounts at this year's Big Bad Wolf book sale
Death March markers found uprooted, damaged by road construction projects
TAGS: biodiversity ecosystem environmental fish house bill Law marine passed rays Shark