As a child, your parents have probably led you to believe this weird superstition: tucking in your book under your pillow while sleeping makes you smarter—or at least, helps you remember what's in it more effectively.
Now, what if you can literally drink your favorite book? Wouldn't that be better? We're about to find out as Kwago, a book bar in Chino Roces Ave., concocts cocktails inspired by Filipiniana and foreign literature.
READ: Book bar Kwago to unveil more books, cozier space on Feb. 9
For their reopening on Feb. 9, Kwago will be serving drinks based on Emiliana Kampilan's comic book Dead Balagtas, Rebecca T. Añonuevo's Palanca-winning poem Bago ang Babae, and French novelist Georges Perec's Species of Spaces and Other Pieces.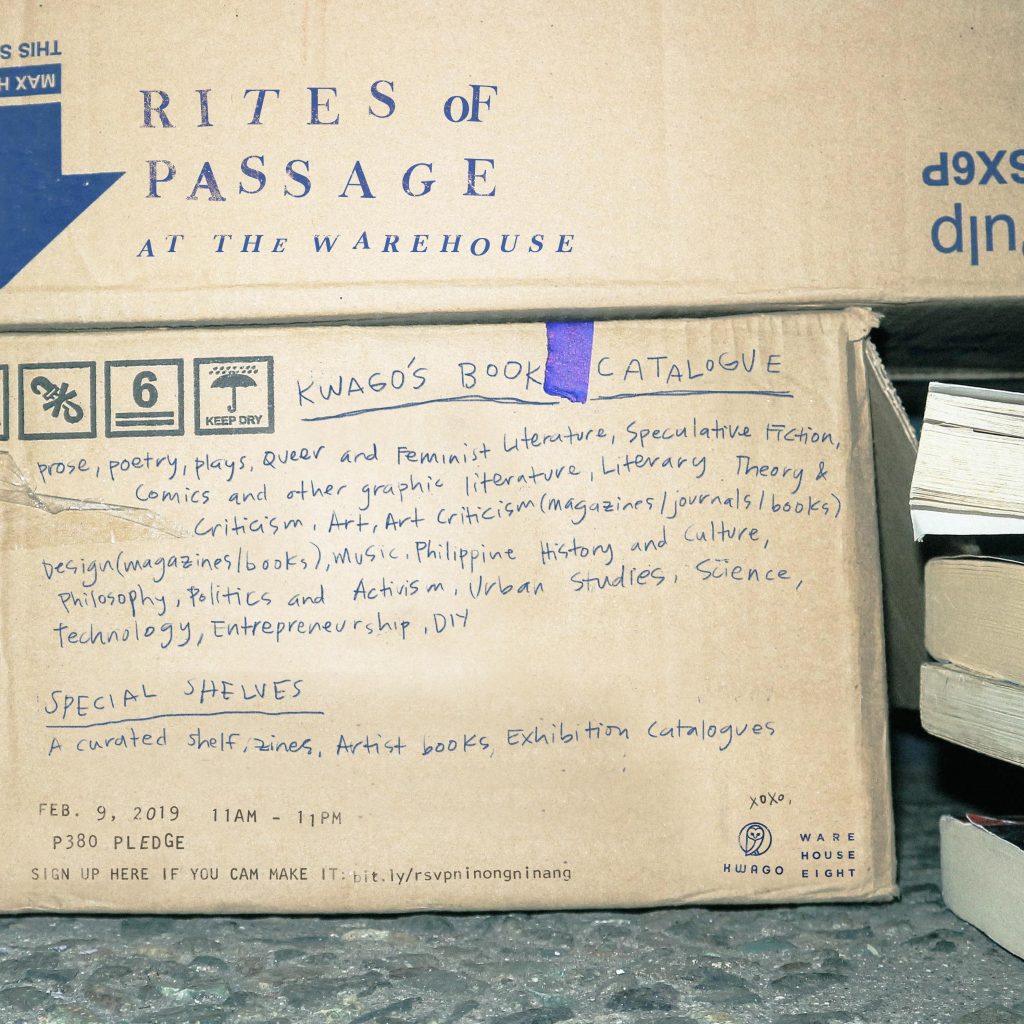 "Our fiction-inspired bar aims to introduce authors and stories we love to the younger generation and inspire them to read and to execute their own crazy ideas like these authors we love," says Kwago founder Czyka Tumaliuan.
Rest assured this is not just some ploy to make bibliophiles go out. Tumaliuan, together with friends Warehouse Eight co-founder Kayla Dionsio, Marvin Moreno of Craftpoint, and poet-curator Roy Voragen, made these drinks by selecting the texts they love from each book then connecting it to a flavor profile.
Dead Balagtas, for example, takes the form of a classic gin and tonic that you can adjust to your taste with spices and dried fruits.
"We loved how Dead Balagtas re-establishes the connection of our identity to the history of our land and its approach in tackling gender identity as it intersects with and is innately formed and affected by other social factors such as ethnicity and sexual orientation," says Tumaliuan of Kampilan's work. "We ended up trying to make a genderless drink because of this."
Other drinks on the menu, like Bago ang Babae and Species of Spaces and Other Pieces, remain under wraps and can be sampled starting Feb. 9 at Kwago's "Rites of Passage at the Warehouse" event.
Header photo courtesy of Warehouse Eight
Read more:
Up to 90 percent discounts at this year's Big Bad Wolf book sale
This 24/7 library in Makati gives away books to visitors
Can you find this '20s-themed speakeasy?
Read more by Christian San Jose
Your trusty market bayong gets transformed into cute everyday bags
Balangay will soon become our national boat