This bar in Tomas Morato dares you to eat worms with their cocktail
Don't be shy to get wild at Wyld
info
Wyld Kitchen x Bar

Bar, comfort food

5 p.m. to 1 a.m., Sun. to Wed.; 5 p.m. to 3 a.m., Thu. to Sat.

₱

P1,000 for two
It's easy to fall in love with the wilderness. Basking in it gives us moments to take in the beauty of nature, and gives us solitude and tranquility. It's no wonder why Kenn Gonzales, a chef who stayed for a year and a half at the mountainous part of Colorado two years ago, drew inspiration from this natural environment for his first restaurant Wyld Kitchen x Bar.
With the mission to bring the wilderness vibe in Tomas Morato through his bar, he decided to put worms on one of his cocktails. It's the good kind of creeping invertebrate, though. Gonzales uses chichaworm, a famous delicacy in Bohol, to top his sweet gin-based cocktail Flora x Fauna, together with edible petals of a butterfly pea flower. The fried worms add crunch to the cute, fruity cocktail and we like it.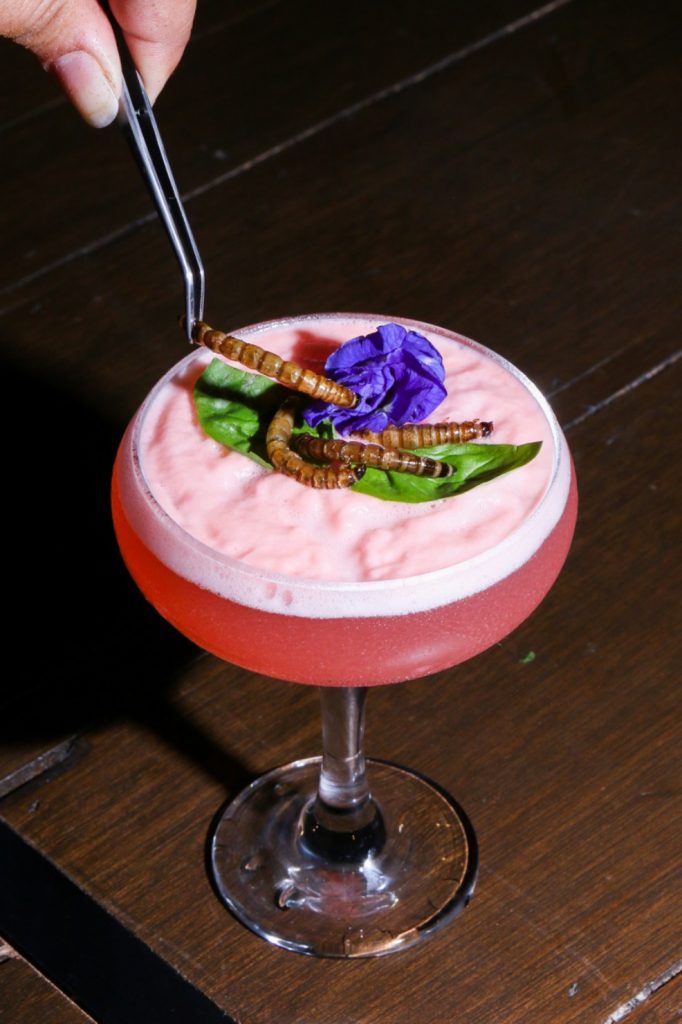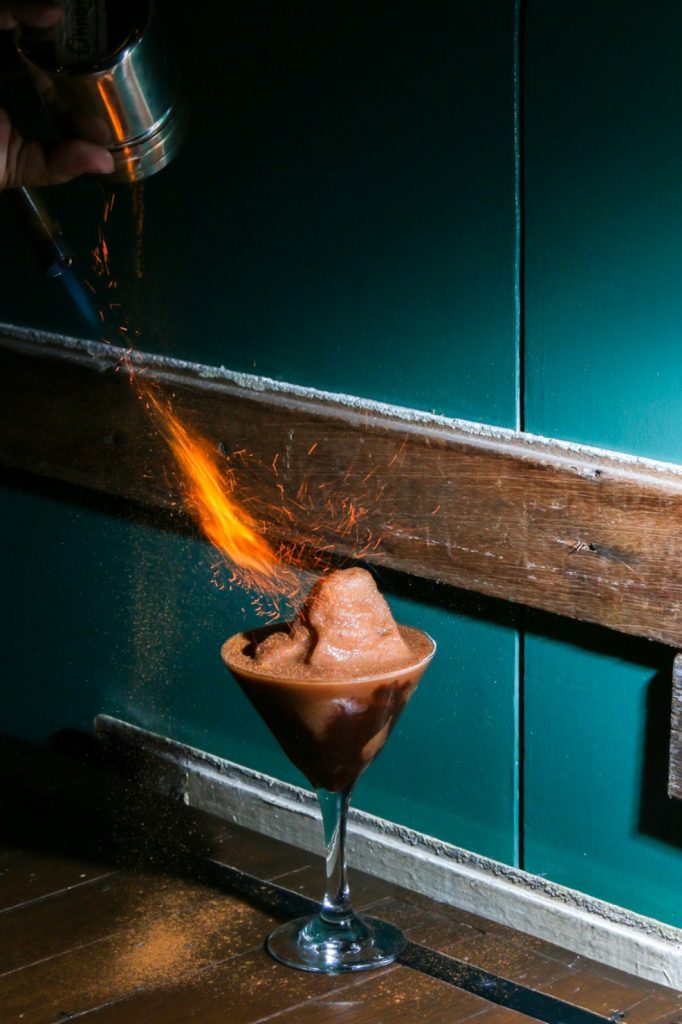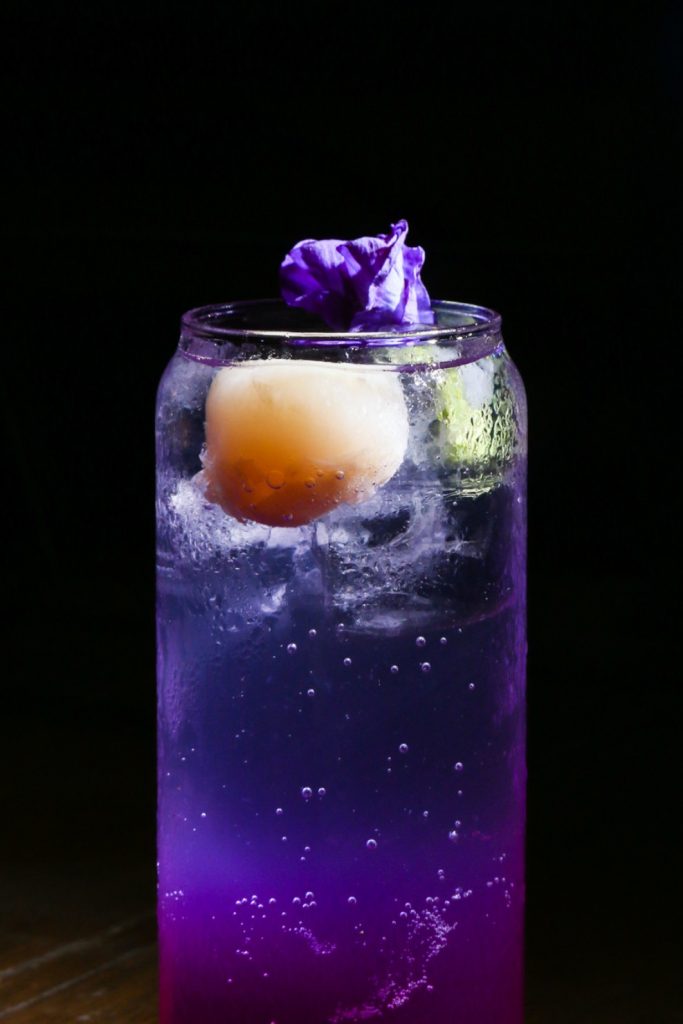 Other worth-noting drinks in this laidback bar and restaurant are the In Love with the Cacao and mocktail Butterfly Fizz. In Love with the Cacao is a brandy-based cocktail blended with cacao and coffee liqueur. This one's a spectacle, a feast for the senses—upon ordering, one of the baristas would sprinkle cinnamon powder while torching. The little show gives off a campfire feel with all that warmth from the aroma of the cinnamon.
The Butterfly Fizz, on the other hand, is a non-alcoholic drink that takes its pretty color from the butterfly pea flower. They make the flower into a syrup and mix it with soda water and lemon juice.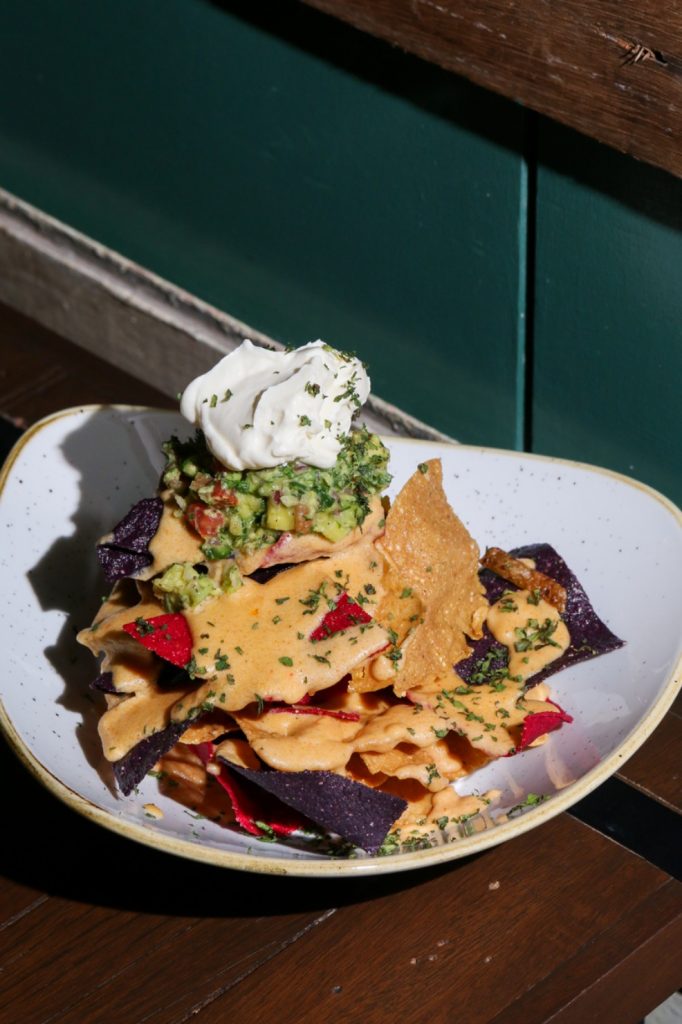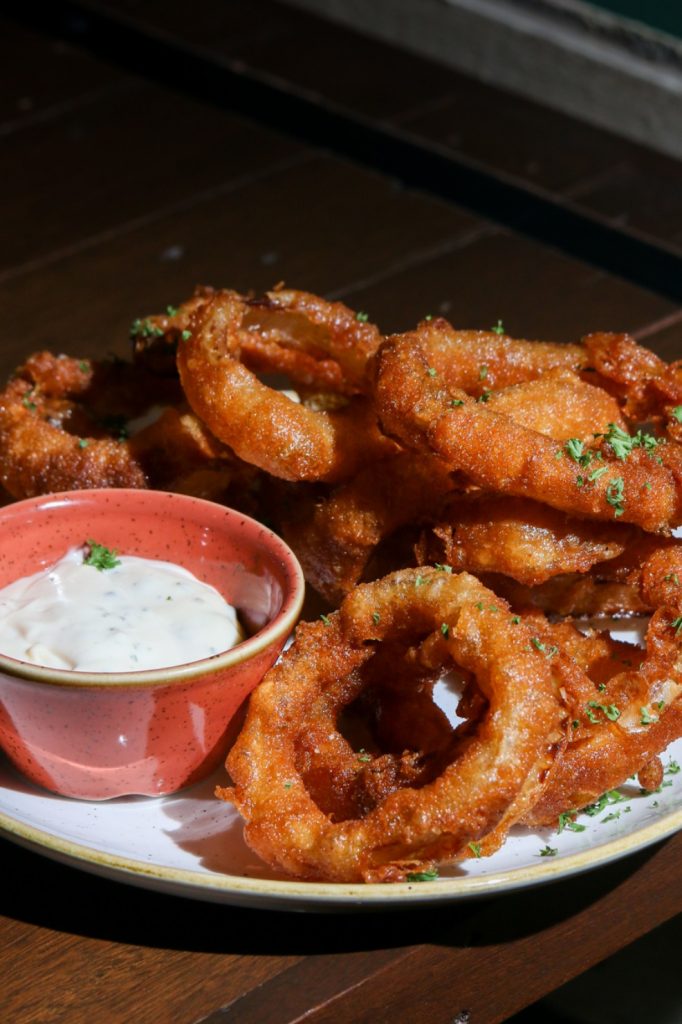 Wyld doesn't deny its guests of favorite bar chows like nachos and onion rings. Their nachos are a mountain of tortilla chips liberally drizzled with their house-made cheese sauce (composed of cheddar, cream, provolone, mozzarella, and various spices) and topped with guacamole, sour cream, and cilantro. Meanwhile, their golden huge cuts of onion rings are coated with batter mixed with ale.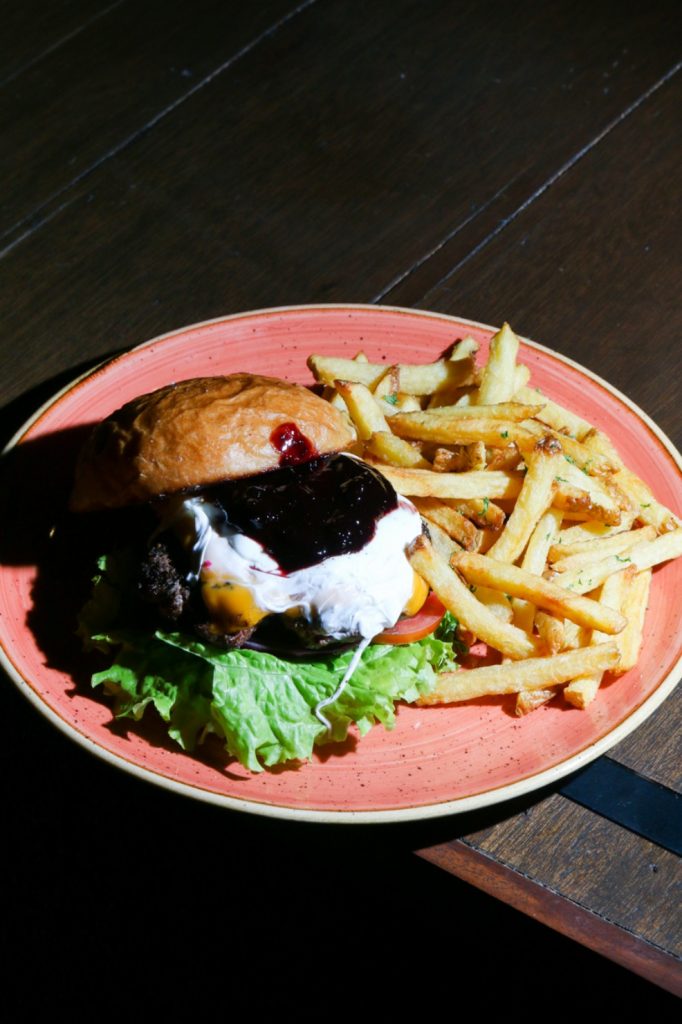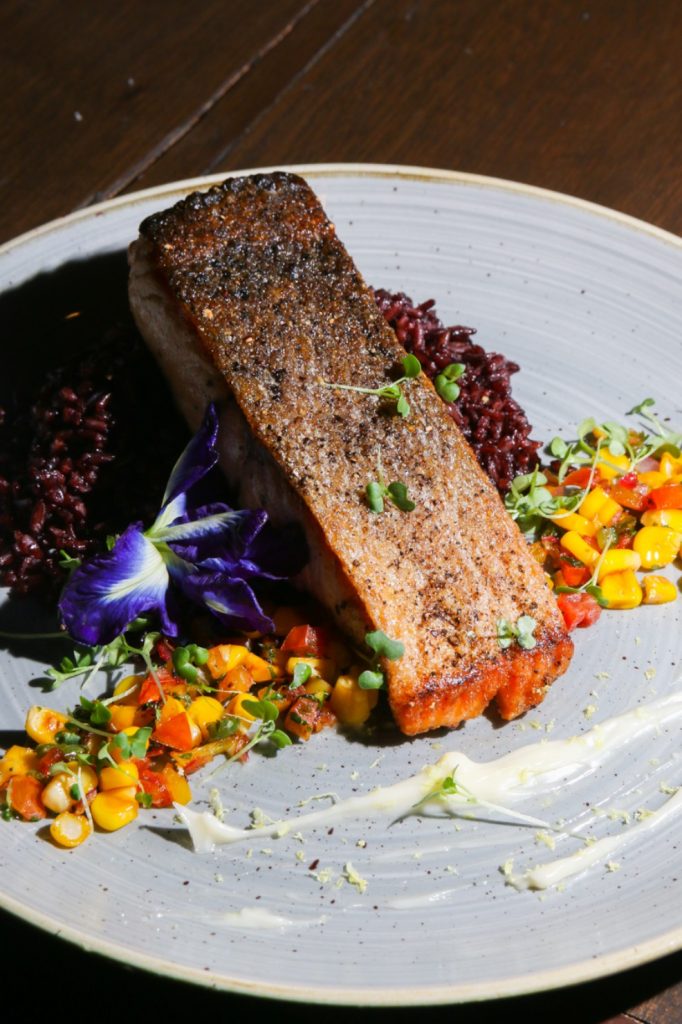 If you're really aiming to get a fill before the drinks, try Wyld beef burger. Aside from the basic tomatoes, lettuce, and onion, between the sandwich are the house blend ground beef, the wild twist in the burger mulberry steak sauce, which is made from local mulberry produce in a Laguna farm, and a poached egg.
They also serve pan-seared salmon with black rice, corn salsa, lemon aioli, edible flowers, and microgreens.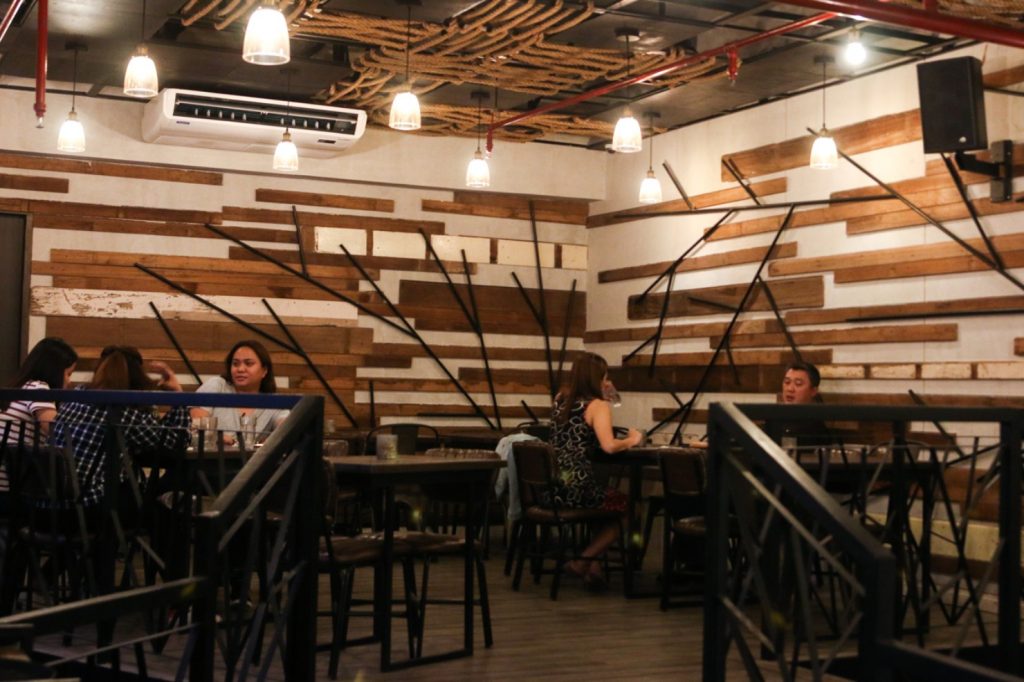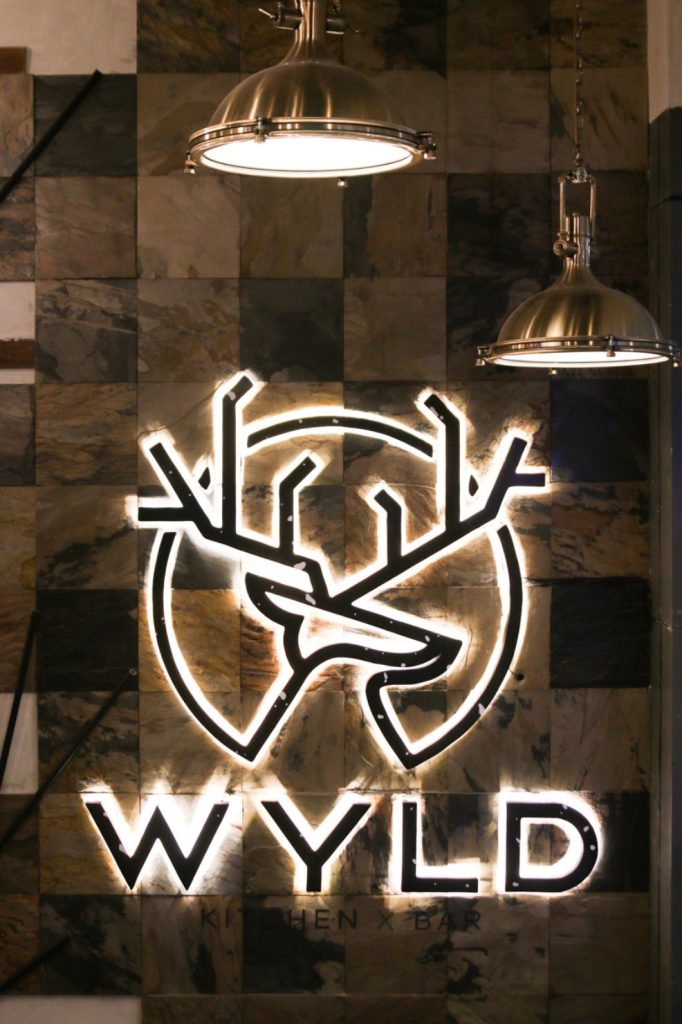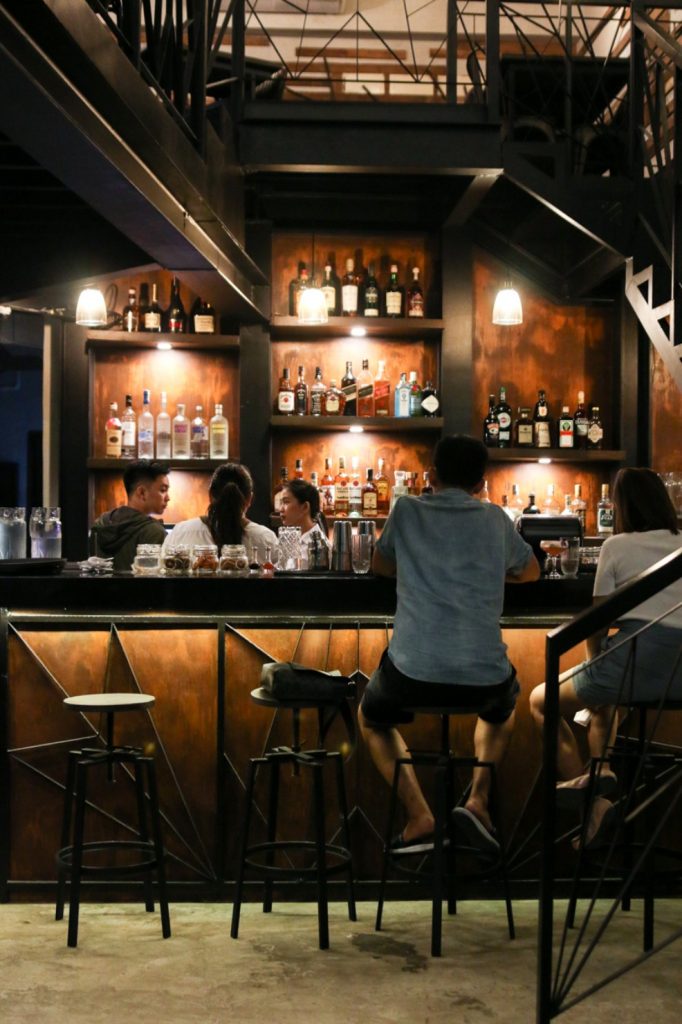 Not only does the food emit the wilderness vibe at Wyld, but also their interiors glowing in hues of brown and black. Recycled chairs, table, and decor (like those metals on the walls that imitate tree branches in the forest, casting soft shadows) bedeck the restaurant, making it cozy like we're almost out in the wild.
Read more:
Hummus for a cause: How Café Med mixes food and advocacy in bowls
This chef opens up her QC home and feeds "strangers" authentic Filipino meals
Can you find this '20s-themed speakeasy?
Read more by Yazhmin Malajito:
This bar serves a refined version of the classic 'gin pom'
New Latin American resto in Alabang transforms into a feisty bar at night
New Maginhawa resto has paninis to make you love veggies again
TAGS: bars in tomas morato chichaworm wyld wyld kitchen x bar
WHY GO?
Go for the imaginative cocktails like the worm-topped drink Flora x Fauna and chocolate-flavored In Love with the Cacao
MENU