Why is a chocolate biscuit accused of racism back in the local market?
Filipinos chocolate-covered biscuit has been sold worldwide for 40 years despite a 1999 resolution and criticism from, well, Filipinos
Feb 22, 2019
There is no excuse to be insensitive or politically incorrect these days, especially since a plethora of information is widely available on the internet. (READ: A glossary of terms you need to stay woke in 2019) For those who make the occasional mistake, retaliation is fierce as a call for accountability is fuelling today's discourse. Just look at the recent fiasco luxury brands Gucci and Prada have gotten into.
The Italian fashion houses have been called out for their use of racist imagery specifically a knit black turtleneck balaclava with red cut-out lips by Gucci and a monkey keychain by Prada both resembling blackface. Both brands have since issued statements to address the issue and pulled out said items in the market.
But we don't need to look far as in the country, a biscuit named Filipinos is sparking outrage from the public because of the racist implications on its label which reads "chocolate negro." The chocolate-covered biscuit manufactured in Spain has been recently seen on the shelves of a membership shopping center and has caught the attention of many including that of the Department of Trade and Industry (DTI).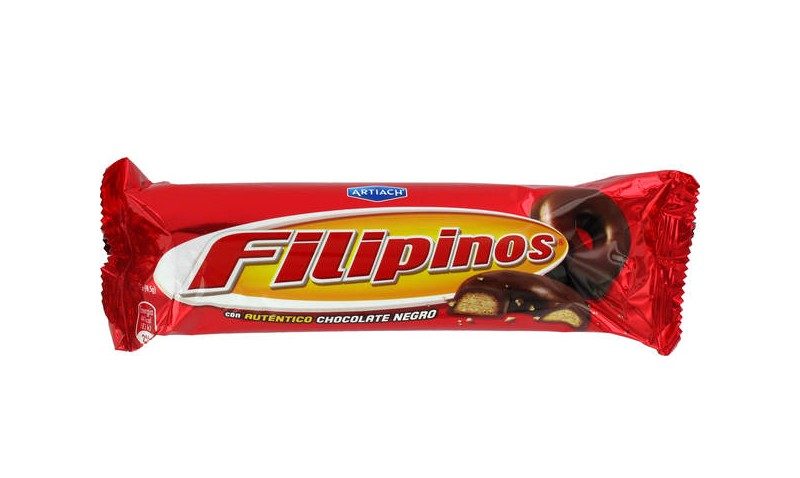 According to DTI Secretary Ramon Lopez, not only does the label connote racist undertones, but Filipinos chocolate biscuit also violates a Philippine trademark law which prohibits the use of the name of a country or nationality as a brand.
In an interview with a local media outlet, Lopez said: "But since it is from Spain and siguro kung binebenta 'yan sa Spain at saka other places at wala namang ganung batas sa kanila, they are free to do so but once it enters the Philippine market, dapat bawalan natin 'yun."
The trade secretary also urged the cultural commission and the local historical commission to file a complaint against the brand made by multinational food company Mondelēz International under the Artiach brand name.
In 1999, Congressman Heherson Alvarez filed a resolution before the Congress pushing the Department of Foreign Affairs to address the issue. Then Foreign Secretary Domingo Siazon reportedly shrugged off the resolution saying he saw nothing wrong with the use of "Filipinos" as a brand name, noting Austrians do not complain that small sausages are called "Vienna sausages."
Filipinos chocolate biscuit has been sold for over 40 years all over the world. It also has a white chocolate variant which raises the question of whether it is intentionally racist. Then again, these kinds of things, intentional or not, sticks. 
Do you think this chocolate biscuit brand is racist?
Read more:
The inherent racism of "South Pacific" musical according to Singaporean artist Ming Wong
This is the problem with the portrayal of IPs in TV shows
Unpacking Billy Crawford's Ethiopian prenup statement
TAGS: biscuit Filipinos racism