We know where you can get Japanese souffle pancakes at 8 a.m.
Nope, not at a fast food chain (thankfully)
info
Motto Motto

Japanese

8 a.m. to 11 p.m.

₱

P300 to P1000
Being a morning person is both a blessing and a curse. I wake up at around 5 a.m. every morning, and unless I cook my own breakfast, the next best choice is to eat at a fast food chain near the office.
This is a trend I have been seeing lately. There are not enough decent breakfast places. It's either we eat sodium-loaded food served in an instant or wait until a brunch place opens up at 10 a.m.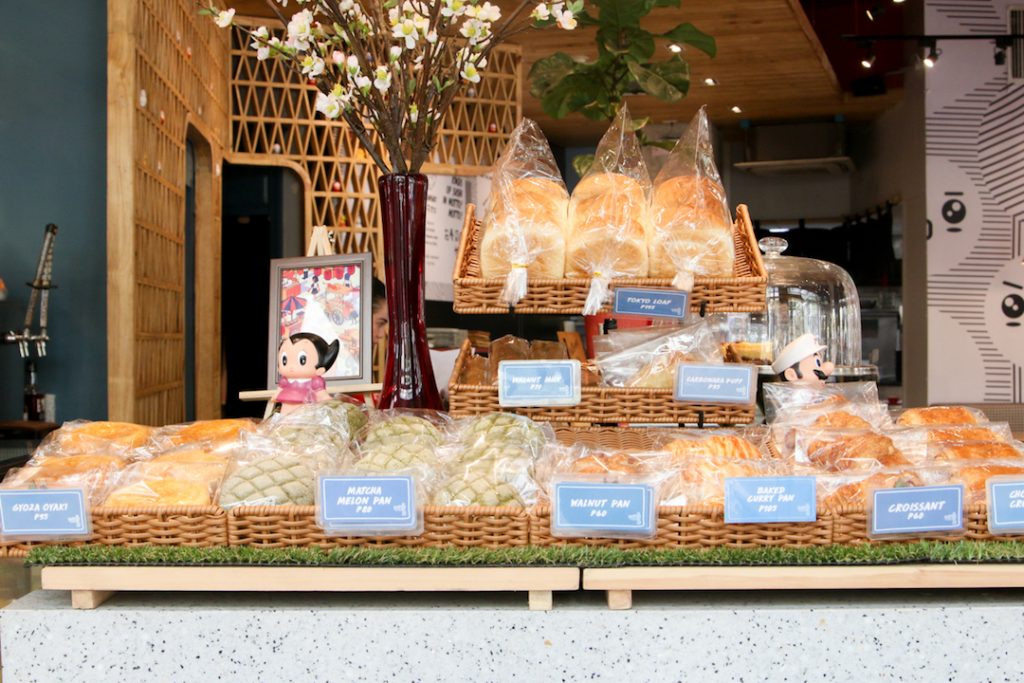 Lucky are those who live in proximity to good restaurants with forgiving hours. Residents of the upscale Serendra neighborhood in Taguig where a new Japanese bakery and all-day breakfast place is located are especially lucky.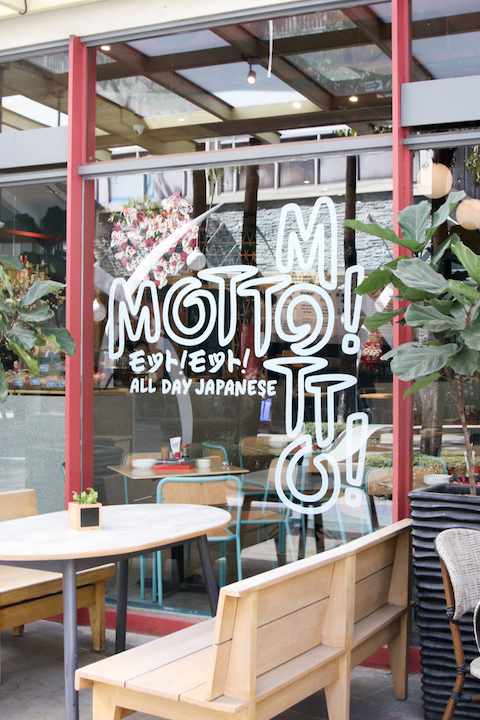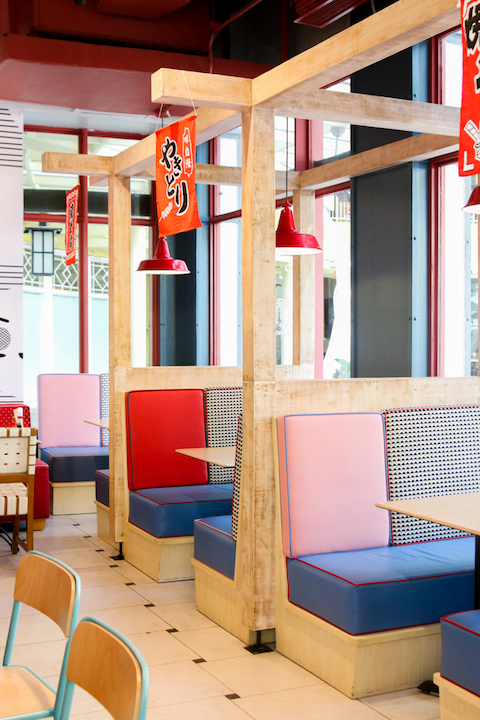 Motto Motto is a Japanese-inspired dining place which opens as early as 8 a.m. True to its name which translates to "more, more," the chef Kalel Chan-led concept serves up an expansive menu of Japanese dishes—sushi, ramen, katsudon, you name it.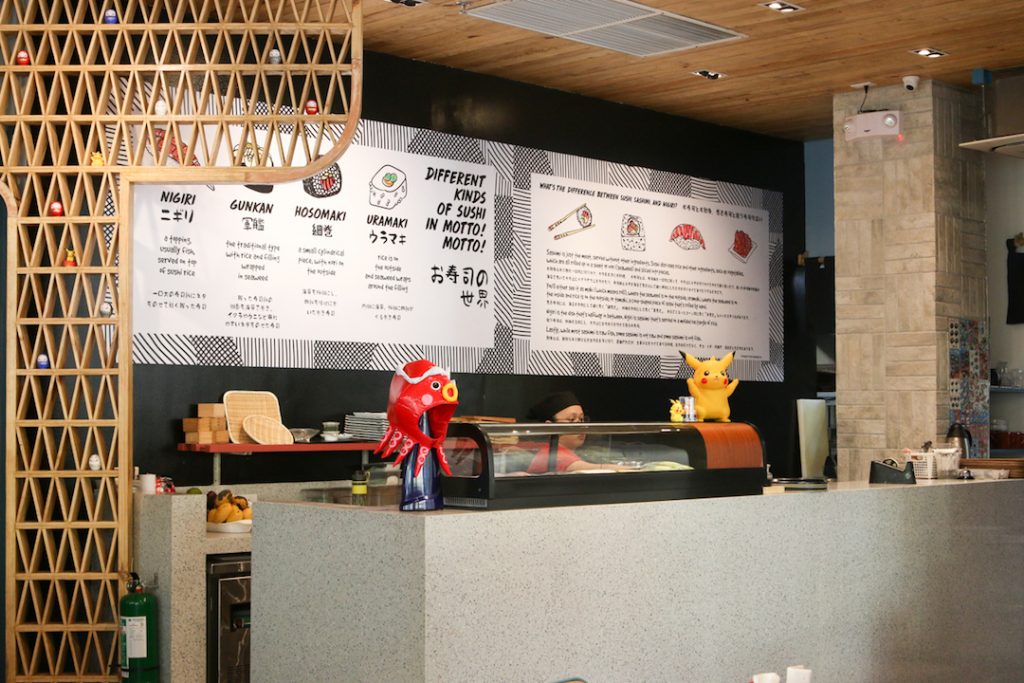 "This used to be a restaurant catering to Western expats who live nearby. But as the neighborhood changed—now it's more Asians, mostly Japanese—we thought that it was only fitting that we serve food that they can enjoy," Chan said.
The focus demographic, however, shouldn't dissuade local diners as Motto Motto literally has a lot to offer. A quick browse of their menu can be overwhelming, so we narrowed it down for you.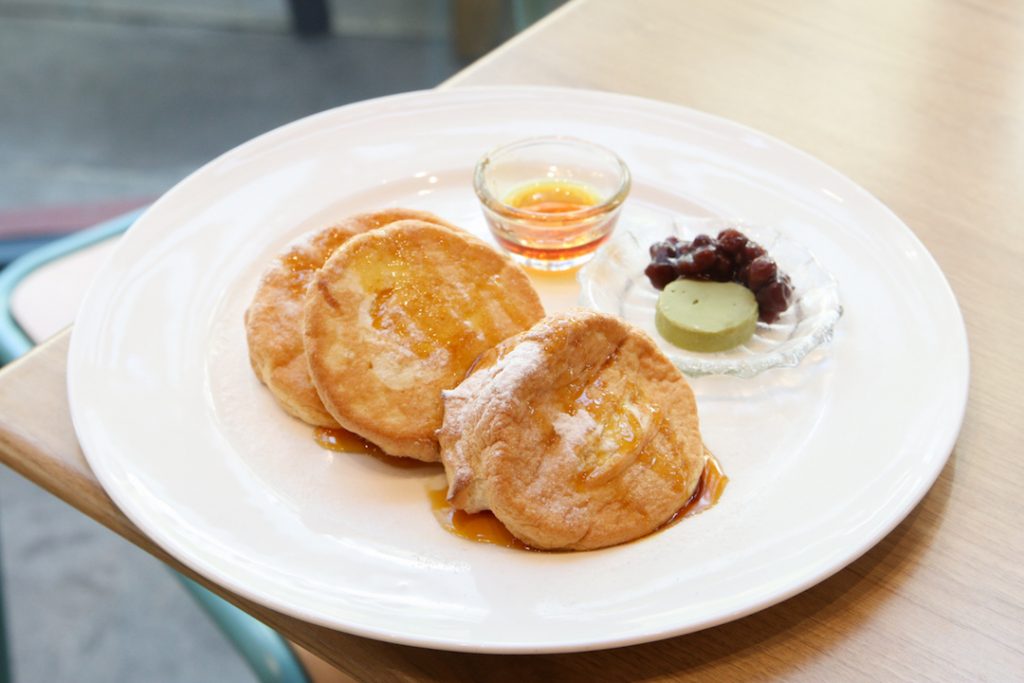 At the entrance, there's a bakery filled with Japanese bread and pastries, a hit among Japanese moms and kids, they tell us. If you are on-the-go consider grabbing a melon pan, baked curry pan, croissant, or a danish roll, all supplied by their partner Tokyo Bakery and made fresh every day.
If you have time for a sit-down breakfast, we highly suggest you have their souffle pancakes, which may take some time but its fluffy, melt-in-your-mouth consistency is definitely worth the wait. It comes with a side of red bean jam and matcha butter.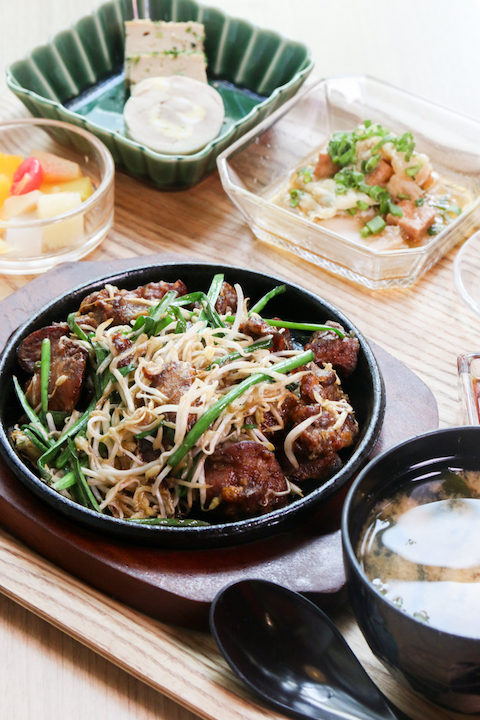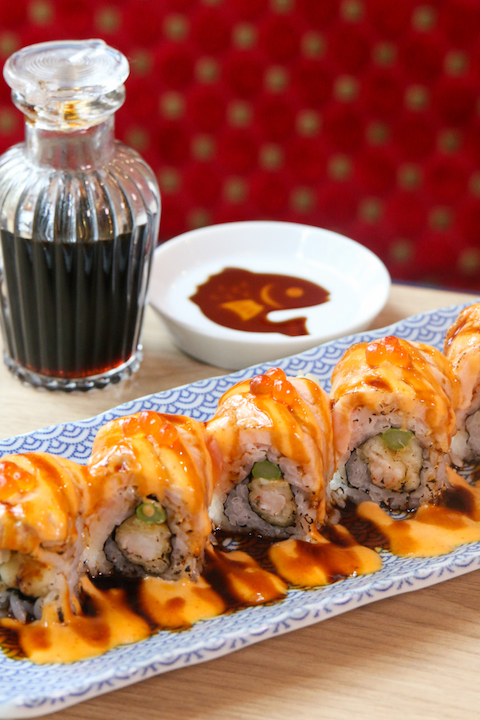 For a heavier meal, opt for their teishoku set complete with rice bowl and sides of soup, fruit, and salad. It is usually a Japanese lunch staple but it's available all day at Motto Motto. We got to try it with one of Chan's favorite mains, the rebanira itame, a dish of fried chicken liver sauteéd with bean sprouts and chives. It's crisp on the outside and velvety soft on the inside, but some may need time to be acquainted with its distinct taste.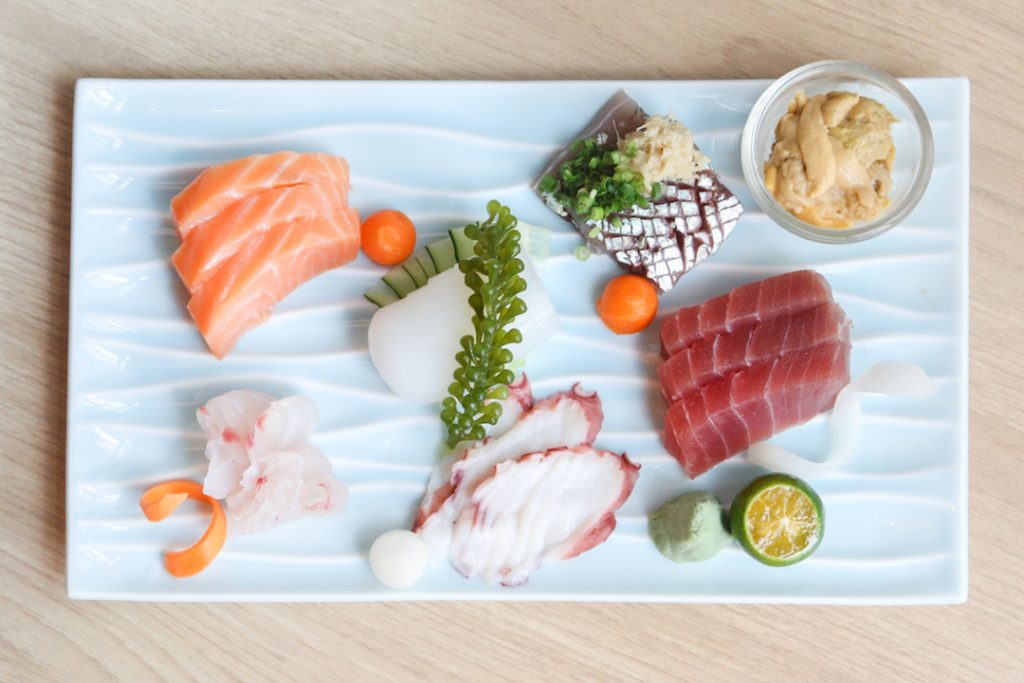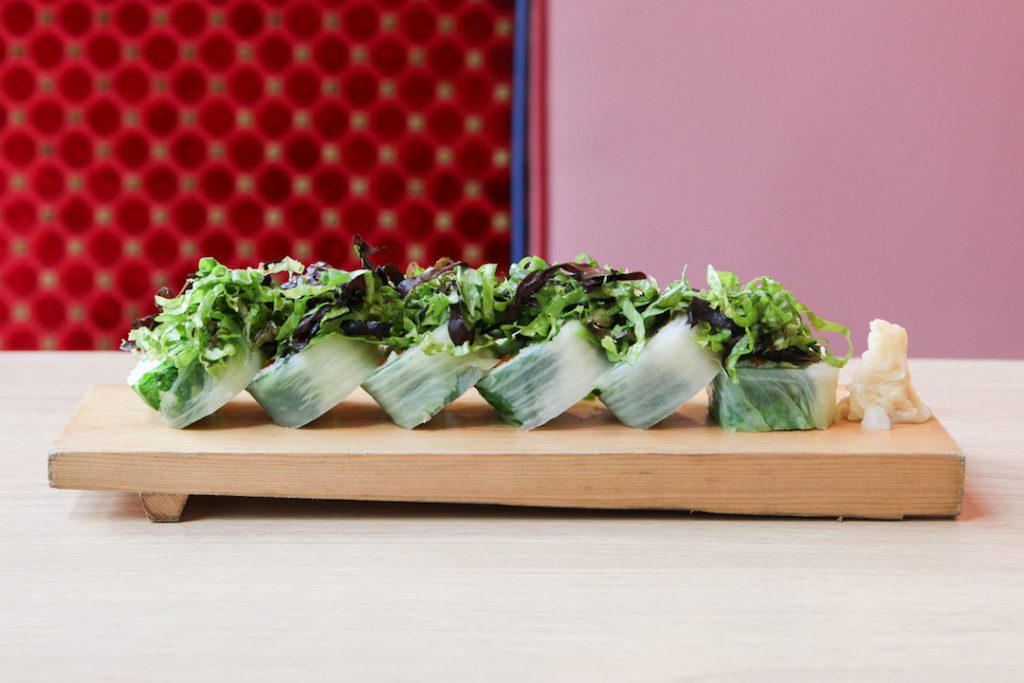 Apart from fish sashimi and sushi, there's also an interesting dish for vegans and vegetarians. Motto Motto's vegetable roll is exactly what it is, a sushi roll made entirely of greens (plus Japanese rice). They've switched out the nori for cabbage and stuffed the rice with okra, and three kinds of mushroom (enoki, shiitake, and shimeji) which make a perfect substitute, if not suitable sushi filling themselves.
There is really no shortage of choices at Motto Motto. We could only wish the same for the rest of the dining places near us.
Read more:
This Japanese resto serves nori-flavored tempura and other unique takes on izakaya food
Sakura-themed tempura sets await in this Japanese restaurant
WATCH: Make flourless banana and eggs pancakes in just one minute
Read more by Christian San Jose:
Sinigang can be soupless, wrapped in a burrito and still be amazing
26 history museums all over the country that you can visit for free
QC to Parañaque will only take 31 mins with the Metro Manila subway
TAGS: bgc breakfast place Japanese Japanese bakery Motto Motto souffle pancakes vegetarian sushi
WHY GO?
Open as early as 8 a.m., Motto Motto serves all day brunch, including a delectably fluffy rendition of the famed souffle pancakes
MENU