Chopin and The Beatles go hand in hand at Ballet Manila's season ender
Catch Deux on Mar. 2 and 3
Feb 27, 2019
What's your favorite Beatles song? While common answers would probably be hits like "Here, There, Everywhere," "Something," and "A Day in the Life," the band's over 280 song oeuvre spanning eight years means that if you ask that question to a room full of people, you might get completely unique answers. (For the record, mine is "Golden Slumber" from Abbey Road)
One of the reasons why the Beatles was so successful was because they had a distinct approach to popular music. By mixing stories, unique structures, and orchestral arrangements into their work, they made songs that weren't unlike a sort of modern-day Chopin. Which is why Ballet Manila's upcoming show, "Deux," which is a double header show (hence the name) featuring both the Romantic era composer and one of the greatest rock bands in the world, is not a weird mix. In fact, the mix of classical and contemporary end up complementing each other.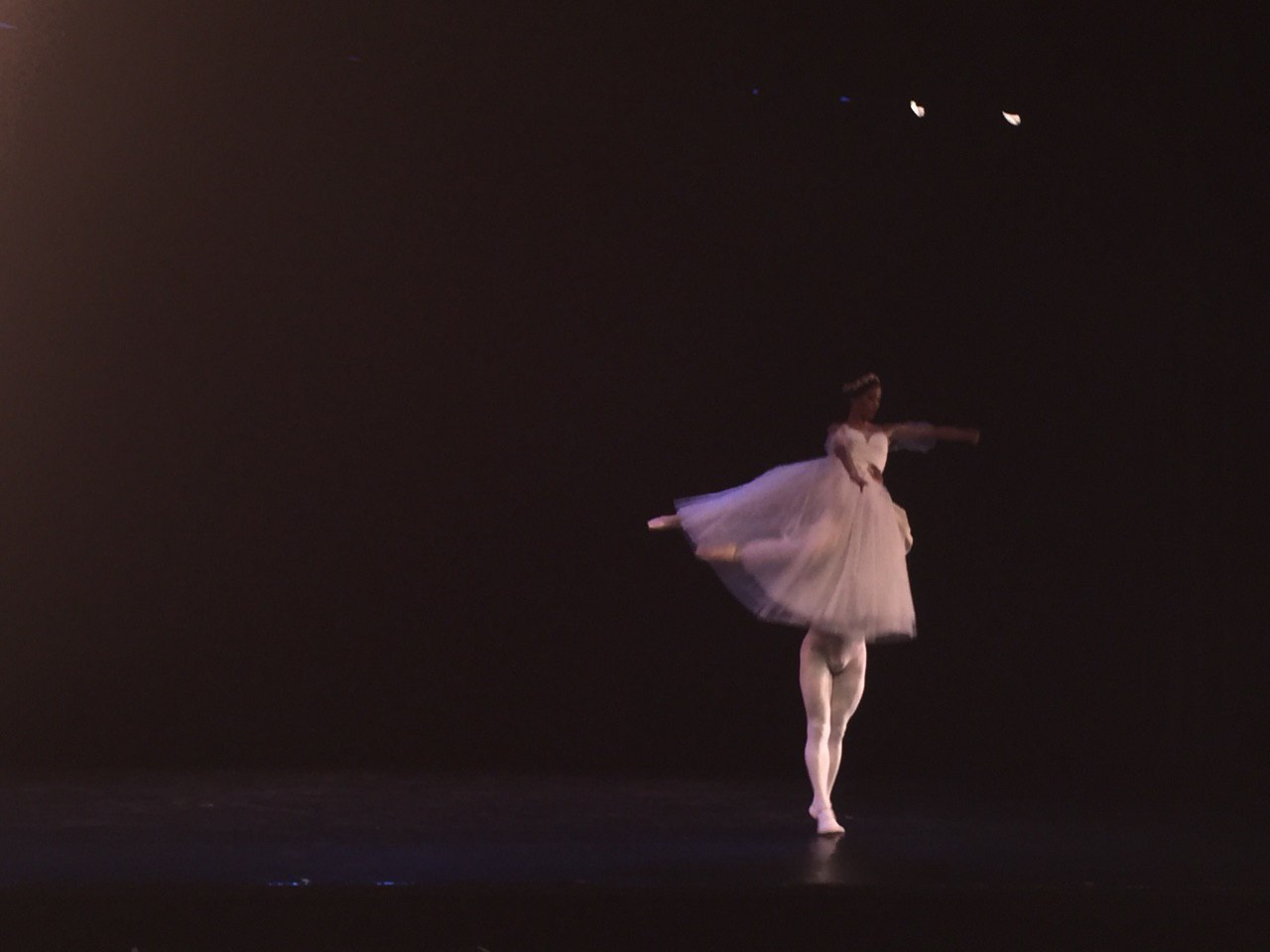 "Deux" is closing off Ballet Manila's 23rd Tour de Force season on Mar. 2 and 9 at 6 p.m. and Mar. 3 and 10 at 3 p.m. The show's first chapter features vignettes of classic ballets, like a pas de deux featuring Ovid's Diana and Actaeon, the pas d'action from La Bayadère, and the iconic ballet blanc Les Sylphides. The latter follows the original lyric choreography of Michael Fokine, which highlights the strict and regulated pointe dancing in classic ballet.
Les Sylphides is a narrative-less dance showing a poet dancing with his moonlit sylph-figured muses. It's meant to evoke the "trance-like state the moment we become extremely creative," said Ballet Manila artistic director and co-founder Lisa Macuja-Elizalde at the "Deux" media preview. She also admitted that watching the La Bayadère dance from the wings "took [her] back," since the company used to open with the pas d'action in its early days. "We're passing on the baton," she said of the classical dances being performed by the new generation of dancers.
The second chapter, meanwhile, is the Beatles-inspired The Winding Road. It's the world premiere of the Martin Lawrence show, a contemporary dance set to "Here, There, Everywhere," "I Saw Her Standing There," "The Long and Winding Road," and other iconic hits by the band. Lawrence, the British choreographer who's worked with Ballet Manila before for 2016's "Rebel" and Aria from 2018's "Ballet and Ballads," has this to say about the young dancers of the company: "Amazing. It's their dancing that brings Winding Road to life…To make something different, you have to be challenged. And boy, do they challenge me."
"Deux" will be held at the Aliww Theater in the CCP Complex. For more information on the show, visit Ballet Manila's website or their Facebook page. You can buy tickets at Ticketworld.com
Featured photos courtesy of Ballet Manila
Get more stories like this by subscribing to our newsletter here.
Read more:
The agony and ecstasy of being a ballet dancer
CCP is turning 50 this year. Here are events to look forward to
Ballet Manila is re-staging "Swan Lake" and here's why you should watch it
Read more by Zofiya Acosta:
Ballet Philippines is bringing back Shakespeare's star-crossed lovers after 30 years
Ballet Philippines proves that a heavily pared down Carmen still works
Arts celebration isn't over yet: The Ortigas Art Festival ends on Mar. 3
TAGS: ballet Ballet Manila Beatles Deux Lisa Macuja-Elizalde martin lawrence nolisoli.ph Winding Road