This vegan joint has meatless Filipino food to rival the real thing
Greens Spot is proof that plant-based cuisine can be inexpensive and still offer a variety of choices
info
Greens Spot

Vegetarian/Vegan

10 a.m. to 9 p.m.

₱

P150 to P300
"My daughter one time packed lunch and it's afritada. One of her classmates peeked at her baon and said 'where's the chicken?' 'Chicken? Hindi ako kumakain ng bangkay."
Two of Donah Ozoa's four children have never eaten meat in their whole lives. Now they are 10 and 12 years old, respectively, and this situation is just one of the things they encounter growing up vegan.
You can say that Ozoa's vegan philosophy is really geared towards the youth. Outside of their family, she runs a vegan restaurant called Greens Spot at a food court in Katipunan which caters to students and professionals in the vicinity who are looking for healthier meals that are also low cost.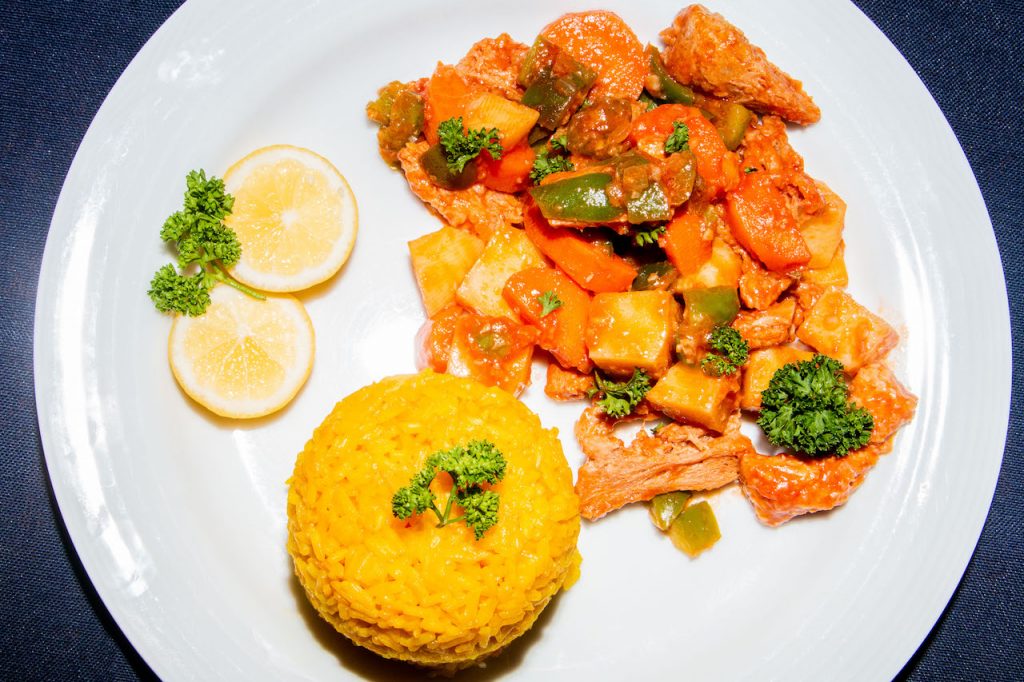 Their approach to food is simple: no MSG, only organic ingredients, and most of all, no meat. As with every vegan enterprise, most people who are omnivores look at it with raised eyebrows. How could you possibly live without eating meat?
The answer is just as simple: meat substitutes. But beyond their plant-based meat alternatives, Greens Spot is also known for their dishes which deviate from the usual salads, falafels, and what have you. Unlike other vegan restaurants, they do a pretty mean take on Filipino classics that comes very close to the taste of the original dish sans meat, of course.
Take their kare-kare, for example. While the star of the dish in an ordinary Filipino table may be the tripe or the oxtail, their version does away with both and is mostly vegetables they grew at a private farm in Sta. Ines, Tanay, Rizal. The sauce, however, is still peanut-based so that's a relief. But other than that what really shines through is their housemade shrimpless bagoong. How? Fermented black beans and an assortment of vegetables. It's very very (one more for good measure) very close to the real thing.
"A lot of our customers are transitionary vegetarians or vegans pa lang. Hindi pa talaga nila kaya 'yung diretsong gulay," Ozoa says. "So what we're doing is we're coming up with this transitionary food na parang junk food lang but will not cause damage to their health."
This is evident in their menu which composes mainly of texture veggie meat but could fool even the pickiest of eaters—yes, that includes kids. One of their best-sellers is their vegan chicken nuggets made with chickpeas with a crust made of cornflakes and breadcrumbs which mimics the texture and the taste of the beloved children's snack.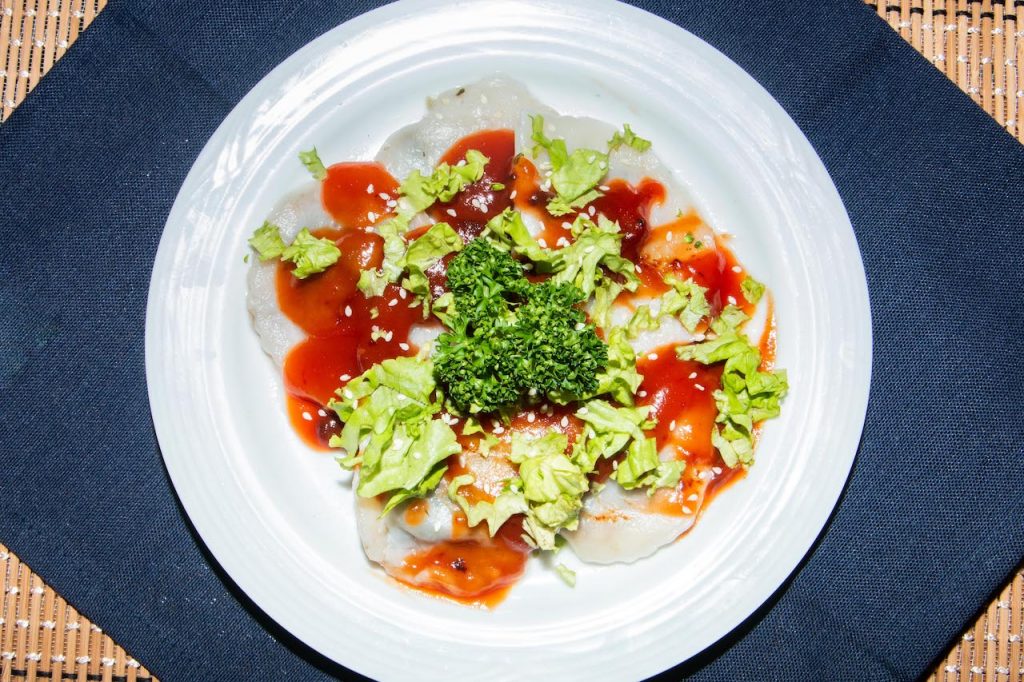 Save for the vegan Filipino classics, Greens Spot is also a hit with students mostly because of their expansive menu which includes ramen, pad thai, pasta, and their famous Heart burger whose patty is made from five different veggies, grilled and flavored with soyannaise, their housemade mayo made with soya and olive oil sans eggs.
And if you think because they're a vegan restaurant desserts are off-limits, Greens Spot has also made quite an enticing sweets menu with their sugar-free and low carb desserts like brownie and chocolate chip cookies, which uses oatmeal instead of eggs and only 100% cacao chocolate.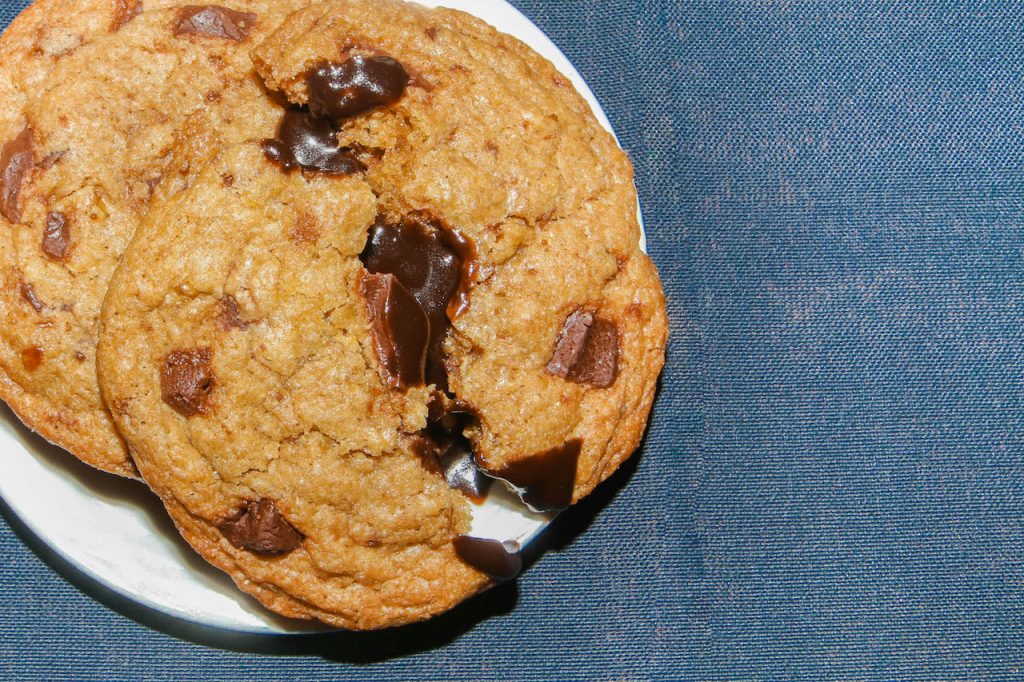 Greens Spot understands that most people switching to this kind of lifestyle are those who are younger thus their location, although, their previous store was originally located in Maginhawa. It is this demographic that they are trying to court as Ozoa says they are ultimately the carrier of the message of healthy eating and living.
Discover more up-and-coming and under the radar restaurants and food spots in our YouTube series, Nolisoli Eats. Subscribe to our channel here.
Get more stories like this by subscribing to our weekly newsletter here.
Read more:
Would you try whiskey-flavored vegan ice cream?
New vegan spot in Makati doubles as a mini zero-waste grocery store
10 plant-based restaurants for every price point
Read more by Christian San Jose:
Fried pigeon in Poblacion, souffle pancakes in BGC: Where to eat and drink this week
We know where you can get Japanese souffle pancakes at 8 a.m.
Sinigang can be soupless, wrapped in a burrito and still be amazing
TAGS: Greens Spot Café kare-kare katipunan plant-based cuisine quezon city vegan restaurant vegetarian restaurant
WHY GO?
Their takes on Filipino classics like afritada, sisig, caldereta, and even bangus sinigang pack a taste close if not better than their counterparts with meat.
MENU