Philippine Pavilion from the Venice Biennale will soon be at the Met Museum
Here's your chance to see the installation up close without having to book a plane ride
Mar 13, 2019
Every two years, the architecture faithful (also those who can afford to fly) flock to Italy to see different countries' pavilions at the Venice Architecture Biennale. Last year was no different—for regulars at least. But 2018 also marked the third time the Philippines participated in the Biennale (1964, 2015, 2018), so yes, it is kind of a big deal for us.
And now, you too can see the Philippine Pavilion for yourself as it will soon be on display at the Metropolitan Museum of Manila from Jun. 20 to Oct. 19.
The pavilion entitled "The City Who Had Two Navels"—named after Nick Joaquin's 1961 historical novel, The Woman Who Had Two Navels—took on the theme "freespace" which translates to Filipino as pookginhawa and aimed to define Filipino architecture beyond colonial influence.
The exhibit curated by architect Edson G. Cabalfin, an alumnus of the University of the Philippines who is currently an associate professor in the School of Architecture and Interior Design at the University of Cincinnati, occupied a space at Artiglierie of the Arsenale, a historic Venetian armory complex.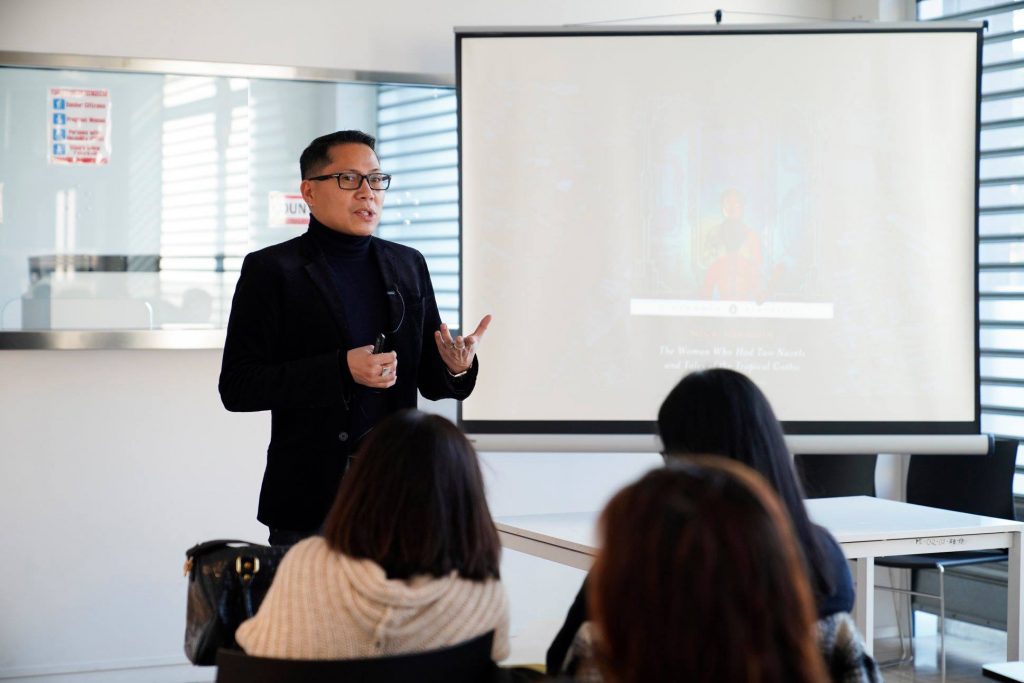 When asked to describe the installation, Cabalfin told Inquirer Lifestyle, "It is glowing; the iridescent installation provides a stark contrast to the dark exhibition space. Some online comments called it 'too sleek,' but I wanted it to stand out like a beacon to deliver a message of optimism."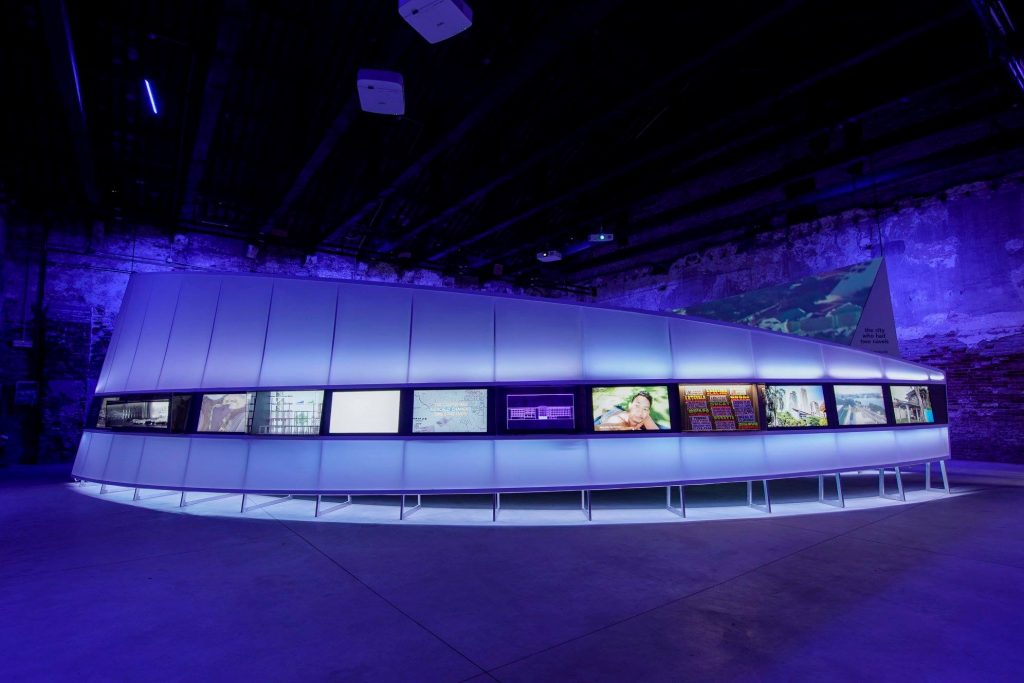 Lit by ultraviolet light projections, the space prominently displays two double semi-concave walls—navels, if you will—where videos of previous expositions, from the 1887 Exposicion General de las Islas Filipinas in Madrid to the 1998 Expo Pilipino in Clark, are projected while the audience sits at a bench in the center.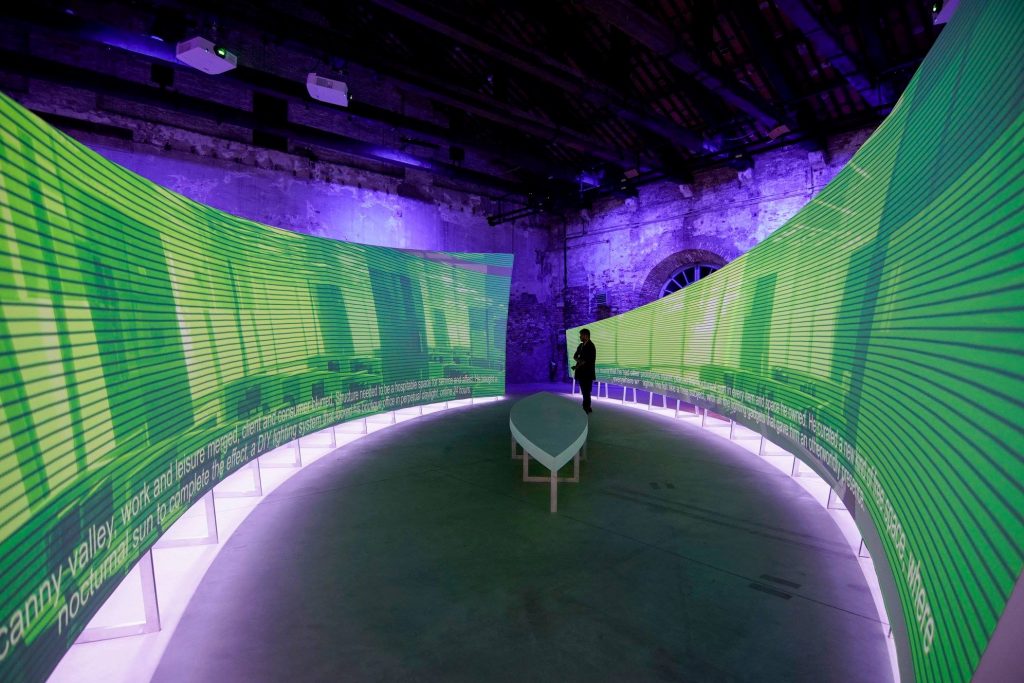 The second navel on the other side, meanwhile, tackles "Neoliberal Urbanism" and the vanishing of (truly) free public spaces due to commercialization, militarization, and privatization.
Calbalfin cited shopping malls as a classic example of this phenomenon saying, "These establishments are open to the public but they have security guards who have the power to exclude people. Is it really a freespace, a pookginhawa? Are we losing public space, which is a right of the city dweller?"
Photos courtesy of Philippine Arts in Venice Biennale Facebook page
Get more stories like this by subscribing to our weekly newsletter here.
Read more:
26 history museums all over the country that you can visit for free
Why be stuck in traffic when you could be at a classical music concert?
Art in the Park 2019 puts spotlight on Leeroy New, Yeo Kaa, and Zean Cabangis
TAGS: architecture Edson Cabalfin filipino architecture Metropolitan Museum of Manila Philippine Pavilion venice biennale