Owners of Pura Vida in Poblacion bring the Caribbean vibe in Katipunan
Lime Hut is nestled in the open-aired hang out spot The Pop Up
info
Lime Hut

Caribbean

11 a.m. to 2 a.m.

0995-8469803

₱

P300 to P600
The Pop Up in Katipunan is known for being a popular hangout spot among college students and yuppies. This open-air "mall" that looks like a food park (but with a few retail shops) in a covered basketball court uses refurbished container vans as temporary homes to pop up bars and food stalls. At night, Pop Up bursts of energy from the buzzed ones dancing wobbly to loud house music.
But come daytime, it transforms into a place I would like to have a boozy brunch in—bright, expansive, and breezy—especially at Lime Hut, a Caribbean-inspired restaurant by the brains behind Pura Vida in Poblacion, Makati. It's fitting because after all, "to lime" in Caribbean country Trinidad and Tobago means "to chill" or "to hang out."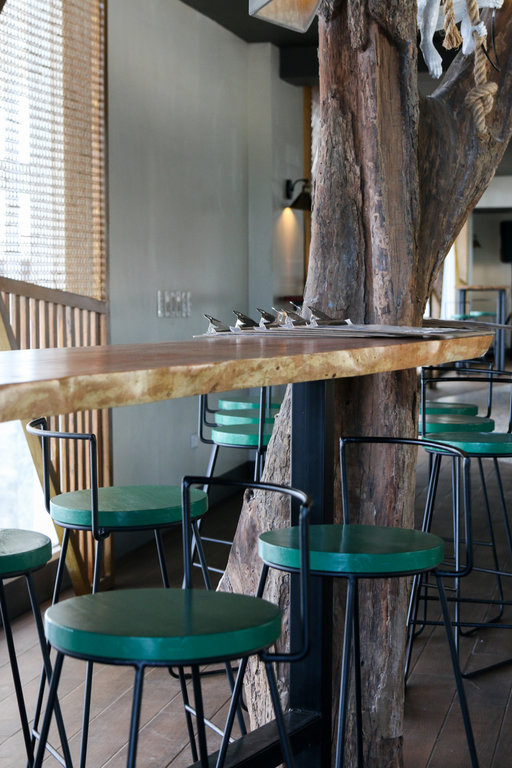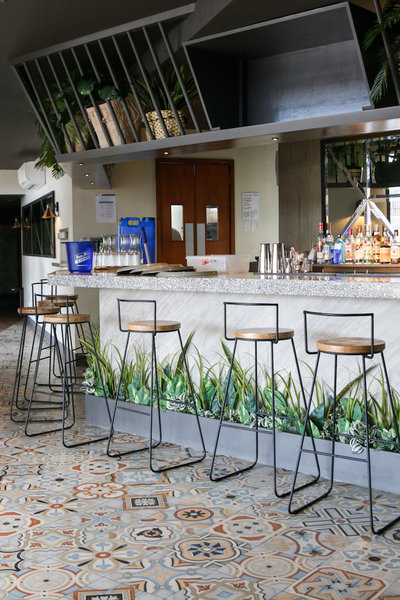 Enter the restaurant and you'd be welcomed by a tree trunk poking out of the end of a high table and monkeys (that aren't alive) playing on ropes almost everywhere. It's nicely lit inside, by a bit of sunlight and LED bulbs, which gives off a cozy vibe. "We wanted the interiors to evoke the feeling of being in a treehouse in the middle of a tropical island," says Samantha Zarandin.
To start your meal, you might want to order a refreshing plate of crispy tostadas, which serve as a bed to minced jerk chicken (marinated in their secret jerk spice mix), stewed taro leaves in coconut (like our local laing), tropical salsa, and a bit spicy salsa verde. It's a great starter to excite your palate as Caribbean cuisine boasts complex and flavorful dishes.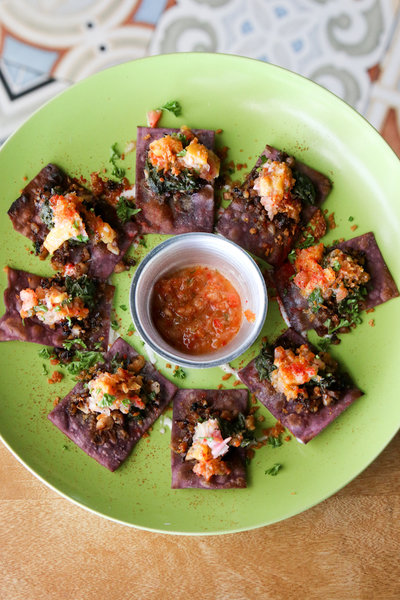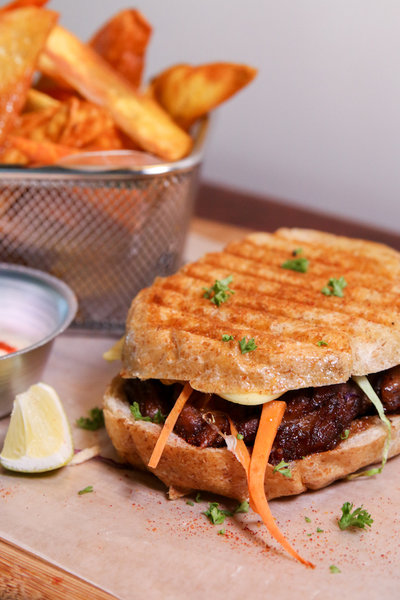 If you want your carb to be in the form of bread, try their Caribbean chicken panini, where batard bread, the softer version of baguette, hugs marinated chicken thighs, tomatoes, cilantro aioli, Jamaican slaw, and melted cheese together. The panini's made fresh with of a bit spicy kick thanks to the Jamaican slaw.
But if you can't dine without rice, go for the Lime Hut boneless jerk chicken thighs. It's a rice bowl topped with peppery chicken, marinated in a bit sweet and spicy secret jerk spice mix, fried plantain chips, and a soft-boiled egg. It also makes for good comfort food because of its savory flavor.
Cari-curry, on the other hand, is their own take on Jamaican curry, which looks (and sounds) like our kare-kare. This aromatic dish that lighted up my palate has chicken cooked in Jamaican-style coconut curry, so expect some heat, served with blistered vegetables, confetti rice, and fried plantain chips.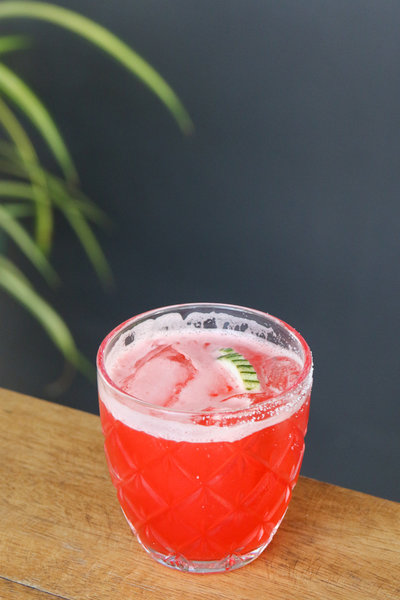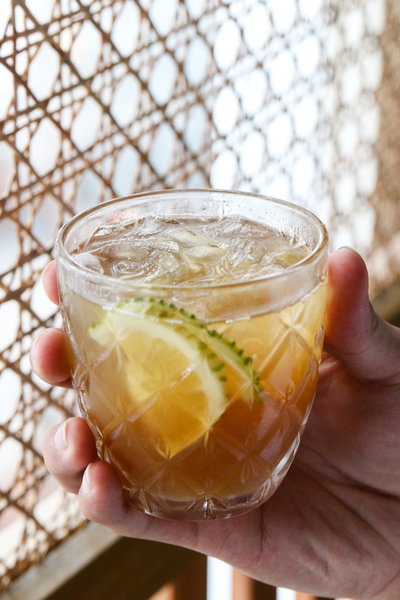 If you're really aiming for a boozy brunch, pair these dishes with their signature cocktails. One is the sweet Katipunan Sunset, a concoction made with Palawan Blanco rum, lime juice, strawberry syrup, pineapple juice, and orange juice. It's light and easy to drink especially at 10 in the morning.
For a more interesting and kind of fancy booze, Lime Hut has Tea Time, made with Empire Gin infused with Earl Grey tea, Jim Beam White bourbon, grapefruit juice, pineapple juice, lime juice, elderflower syrup, and Amaro Averna. It's still light, but more fragrant and herby, thanks to the elderflower and tea.
Get more stories like this by subscribing to our weekly newsletter here.
Read more:
We know where you can get Japanese souffle pancakes at 8 a.m.
In this hawker centre-inspired diner, roti is everything but a side dish
This café in Alabang is also an old school arcade
Read more by Yazhmin Malajito:
Instead of rice, this restaurant serves beef rendang with noodles
Why this motel's pancit sa bilao has a cult following
Hate tea? This tea bar's chocolate chip tea will change your mind
TAGS: Bar bars in katipunan caribbean cuisine jerk chicken lime hut Pura Vida the pop up katipunan where to drink in katipunan
WHY GO?
Go for the light and refreshing crispy tostadas topped with jerk chicken, stewed taro leaves in coconut, tropical salsa, and salsa verde
MENU