Prepare for more doomsday scenarios unless we find long-term solutions to the water crisis
Fresh water is not a never-ending resource and no amount of grandstanding will produce more of it
Mar 20, 2019
No matter how Malacañang tries, no amount of saber-rattling or blame-tossing in the hopes of intimidating officials who safeguard the country's water resources (or give the impression that the President's iron-handed tactics will produce results), will augment the dwindling supply at the moment.
The faithful can ask for divine intervention. Contractual workers can pockmark our terrain looking for deep wells but only long-term solutions devoid of personal (or China's?) interests will ensure that citizens will continue to have potable water in the coming decades.
After listening to televised exchanges between government officials and representatives of private water concessionaires, it appears that ad hoc solutions are the country's best options at the moment.
But first, the facts:
Angat Dam in Norzagaray, Bulacan supplies 96 percent of Metro Manila's water needs, caters to the irrigation requirements of Pampanga and Bulacan, and generates hydroelectric power for the Luzon grid. Angat Dam's water comes from the Sierra Madre mountains.
From the dam, a network of tunnels and aqueducts draw a total of 4 billion liters of water a day traveling to Ipo Dam also in Norzagaray.
The water then goes to the La Mesa Portal and is distributed to the separate networks of the currently beleaguered Manila Water Company and Maynilad Water Services, Inc.
The water supply for Maynilad goes straight to its treatment plants while the supply for Manila Water needs to pass through La Mesa Dam before proceeding to its treatment plant in Balara, Quezon City.
Only after the water has been treated by their plants separately can Manila Water and Maynilad distribute the final product to consumers.
Of the 4 billion liters taken from Angat Dam every day, 2.4 billion or 60 percent goes to Maynilad's west zone or sector of Metro Manila while 1.6 billion to Manila Water's east zone.
El Niño and "Band-Aid" solutions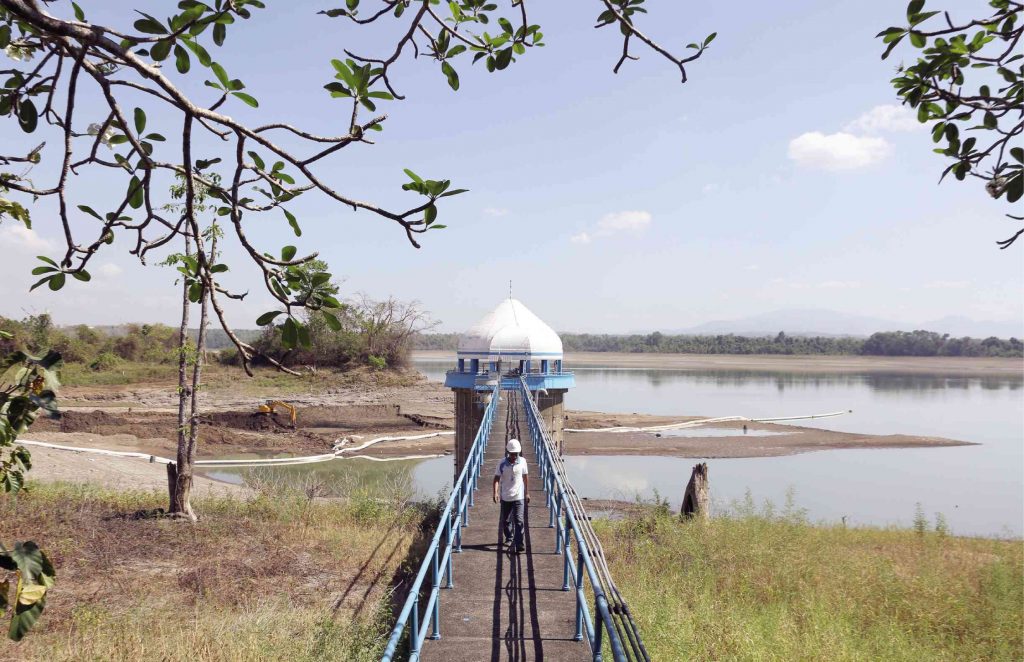 Trouble began earlier this month following the weather bureau's advisory that La Mesa dam's water level was at a critical low of 68.85 meters. The standard is 69 meters. The summer season has not yet officially set in and El Niño, the periodic spell of less rain and more heat, has already made its presence felt in the archipelago.
Manila Water president and CEO Ferdinand dela Cruz told the Senate public services committee that it was actually their advisories that triggered the spike in demand as customers collected water in preparation for the low-pressure situation.
"The unpredictable demand profile upset the supply and made it difficult to keep advisories accurate so we went from reduced supply to a water interruption," he explained.
Sleepless nights, street fights, and World War Z-like scenes of unwashed residents rushing out of their homes when firetrucks carrying water arrive became the norm, especially in Mandaluyong and Pasig.
"Para kaming zombies na nagsusuguran pagdating ng firetruck," a barangay captain from Mandaluyong told senators.
President Duterte eventually ordered the "release (of) water from Angat Dam by noontime (of) Mar. 15, good for 150 days" to alleviate the shortage. The unrealistic instruction was blamed on "misinformed advisers," but officials concerned still vowed to do what they can to comply with it.
Even before the order, the government announced a "cross-border" agreement that would allow Manila Water Company to borrow 50 million liters a day from the Angat Dam supply meant for Maynilad—a tiny drop given the four billion liters daily that paying metropolis residents require.
The National Water Resources Board (NWRB) approved the activation of 100 deep wells to add 100 million liters to Metro Manila's east zone serviced by Manila Water after Malacañang released the order.
San Miguel Corp. made a kind offer of its "untapped" 140 million liters a day of "clean, treated" water from its Bulacan bulk water treatment plant once given the go by the Metropolitan Waterworks and Sewage System (MWSS).
Add to this the 50 million liters a day anticipated from Manila Water's new water treatment plant in Cardona, Rizal (whose upkeep its customers are already paying for).
Opposition senator Risa Hontiveros described the list as "Band-Aid solutions" at the committee hearing Tuesday.
The long run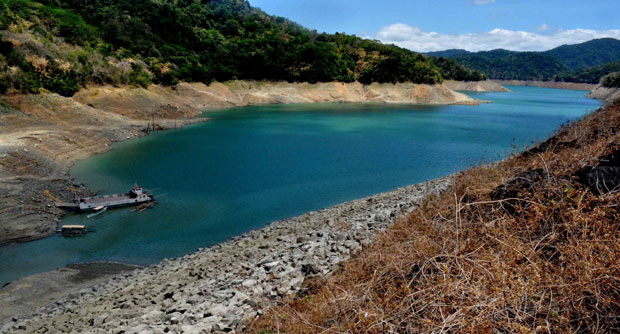 The bottom line remains that Metro Manila's huge population will not get enough water unless new and long-term means to store what the Lord sends from above are created.
Consider the questions posed by opposition senators. Senate minority leader Franklin Drilon bluntly asked MWSS administrator Reynaldo Velasco whether the agency has studied demand and supply or has drafted a master plan of some sort.
Velasco only mentioned vague details about the "joint venture" that business tycoon Ricky Razon intends to put up for Wawa Dam.
NWRB executive director Sevillo David suggested, "We have to unify regulation and create an apex body to harmonize the functions of various agencies and optimize the utilization of water resources."
Senator Hontiveros recalled that Velasco mentioned a study done years back called the 2012 Water Security Legacy Plan that would "update and connect" a long-term water supply for Metro Manila.
Manila Water's Dela Cruz alluded to the same during his testimony but the poor guy has probably had it with all the grandstanding, adding that if his resignation "is needed, I would be extremely happy to resign at this moment."
The Manila Water honcho also stressed company officials "have not been remiss in jumping up and down in advocating new resources."
It does not help, however, that it is a ranking government official who openly endorses the revival of the stalled Kaliwa Dam project using a US$211.1-million loan from China as an alternative to Angat Dam.
Finance Secretary Carlos Dominguez III said Kaliwa Dam, which started as a build-transfer project by former president Benigno Aquino, would "absolutely" help address the water shortage and probably abetted the crisis had it been built earlier.
Skeptics fear that an exorbitant interest rate and the possibility of more unwanted foreign presence and intervention would result if the project is left to Chinese engineers and workers. There were also stories that the water crisis was a man-made plot designed to make concerned sectors agree to the Kaliwa Dam's construction.
This despite Dominguez's assurance that the government is not at a disadvantage and that the Arroyo administration signed foreign loans for government projects that provided for steeper penalties.
The environment group Haribon Foundation warns that construction of the Kaliwa Dam that will also source its water from the Sierra Madre range will endanger the ecosystem in the area and threaten the safety and security of the Dumagat tribe that lives there.
In the coming weeks, we expect politicians and appointed officials with the slightest connection to the water crisis to continue slugging it out in public forums. But whether a concrete solution will arise remains to be seen.
In the meantime, we must also brace ourselves for more apocalyptic scenarios like those recalled in the Senate hearing—of kilometric lines of empty water containers, bloody babies straight out of wombs being doused with newly-purchased bottled water and sleep-deprived hospital workers asked to forego of toothbrushing because their hands, more than their teeth, need to be kept clean.
Read more:
Water crisis: government, private concessionaires and consumers all bear responsibility
LIST: Meralco's maintenance schedule this week
Protect Mt. Holong Ipo, before deforestation cuts your water supply
Read more by Cathy Yamsuan:
The Manila City Library is proof that public spaces aren't gov't priority
Whose "great" idea was it to hold nine-year-olds criminally liable?
Parks, plazas and other public spaces are vanishing right before our eyes
TAGS: haribon foundation Manila Water maynilad risa hontiveros san miguel corporation water crisis