This Filipino dessert café has maja blanca- and mango float-inspired halo-halo
And inventive variants of turon for a satisying merienda
info
Yelo Yelo

Filipino dessert

10 a.m. to 9 p.m.

₱

P200
The thought of halo-halo brings me back to my childhood—when I was around six and thought afternoon naps were the evilest thing ever.
When I wake up at around 4 p.m. during summer breaks, our yaya would bring me with her to our neighbor who sells halo-halo in front of their house. There, a makeshift kitchen was set up with Tupperwares of nata de coco, sago, sweetened banana, and pinipig among the other usual suspects. They also have ice cream and leche flan for those who want their halo-halo "special."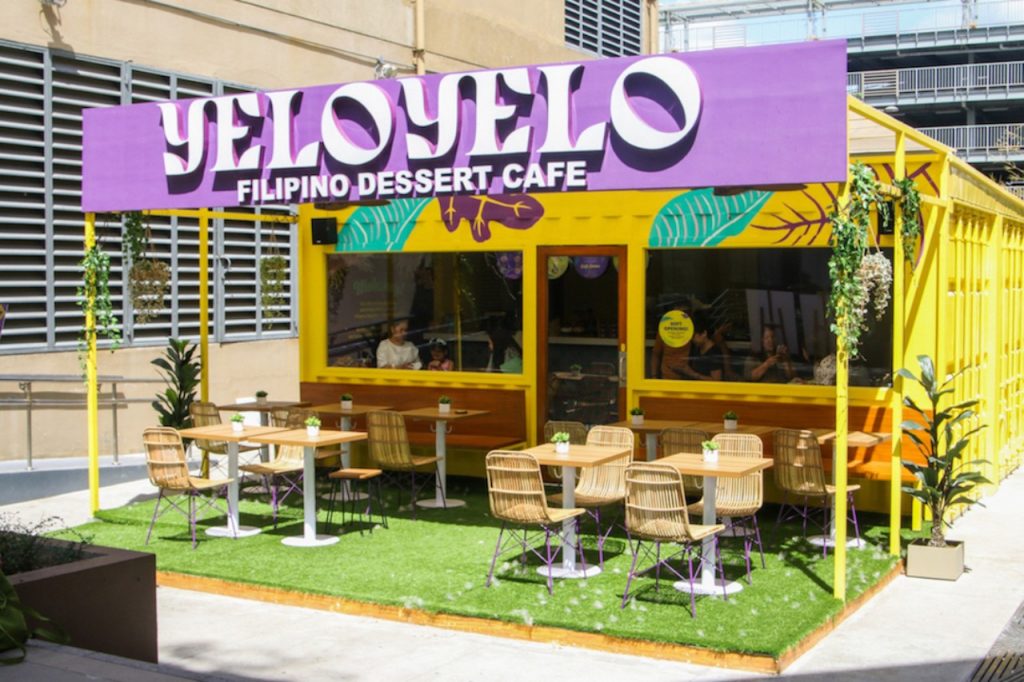 Now, there's a new local dessert café that brings my childhood definition of special to shame. Yelo Yelo, which can be found at the courtyard of UP Town Center, opened just in time for summer, and it has eight variants of halo-halo (called Yelo Yelo also) that are special in their own way (because they all have a generous scoop of ice cream). I only got to try seven of them and my favorites from that encounter were the Say Keso and maja blanca.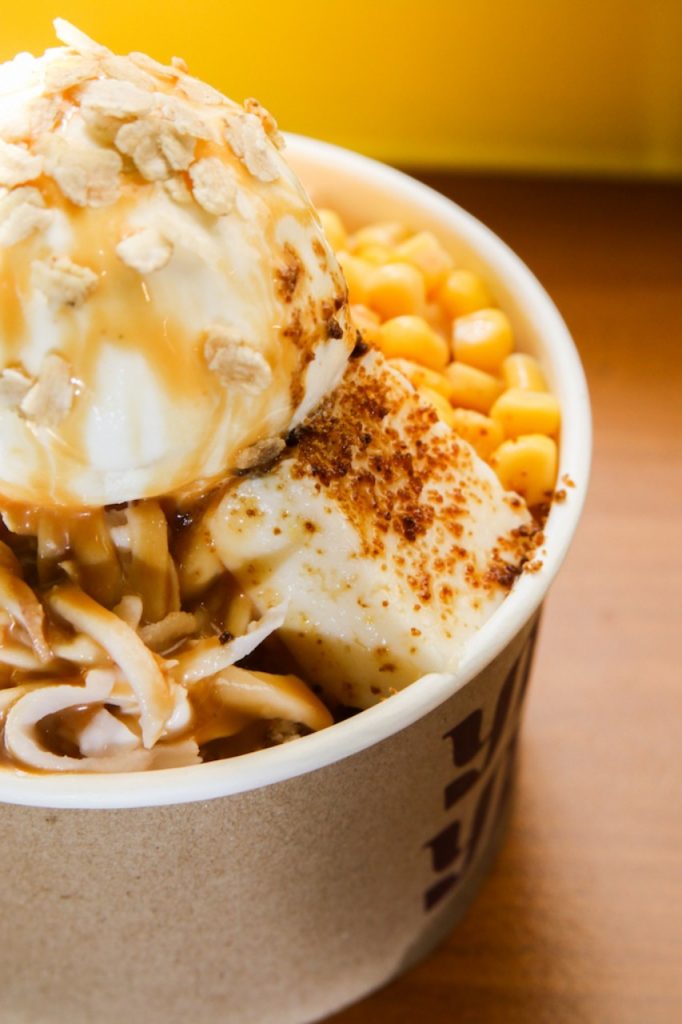 A bowl of Say Keso has mini homemade cheese butterscotch bars, cheddar cubes, muscovado, Palawan honey, Corn Flakes, and sago on top of the shaved ice. A generous scoop of cheese ice cream tops everything with two sticks of Barquillos on the side. As a cheese lover, I love that I could munch on cheese and drink it, too (thanks to their cheese milk ice). The textures can be overwhelming, but in this bowl's case, I didn't mind. The shaved ice was so easy to plow; it's almost snowy, like a bingsu's.
But if I would have a go-to Yelo Yelo bowl, it would be the light and milky maja blanca. It has, well, a real slice of maja blanca, corn kernels, coconut meat, and sago over the coconut milk-flavored shaved ice. It's topped with macapuno ice cream and also has two sticks of Barquillos on the side.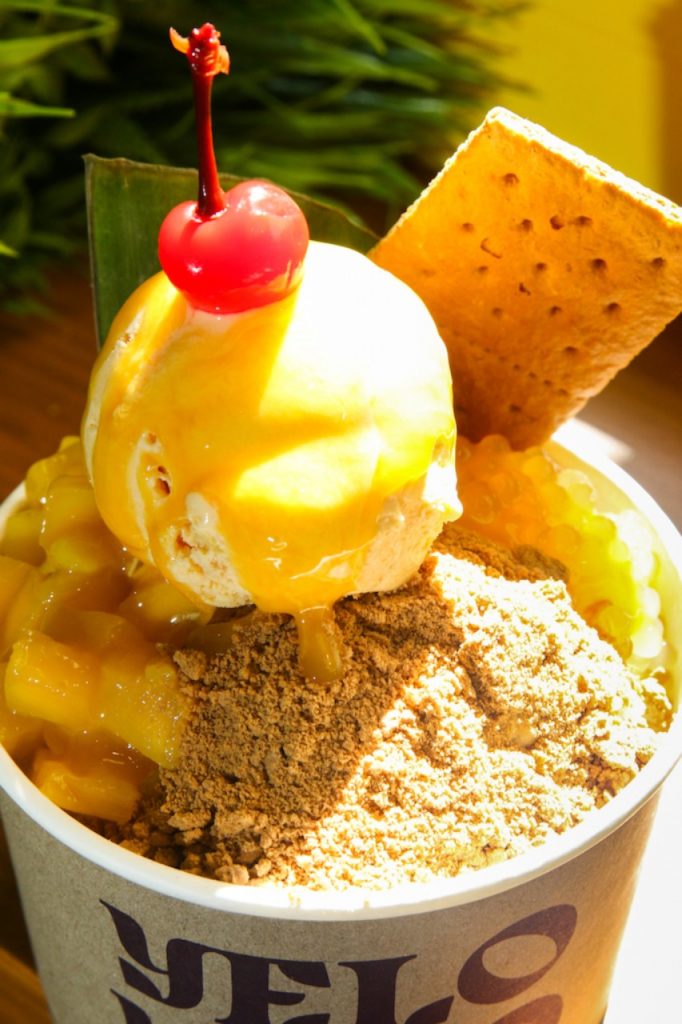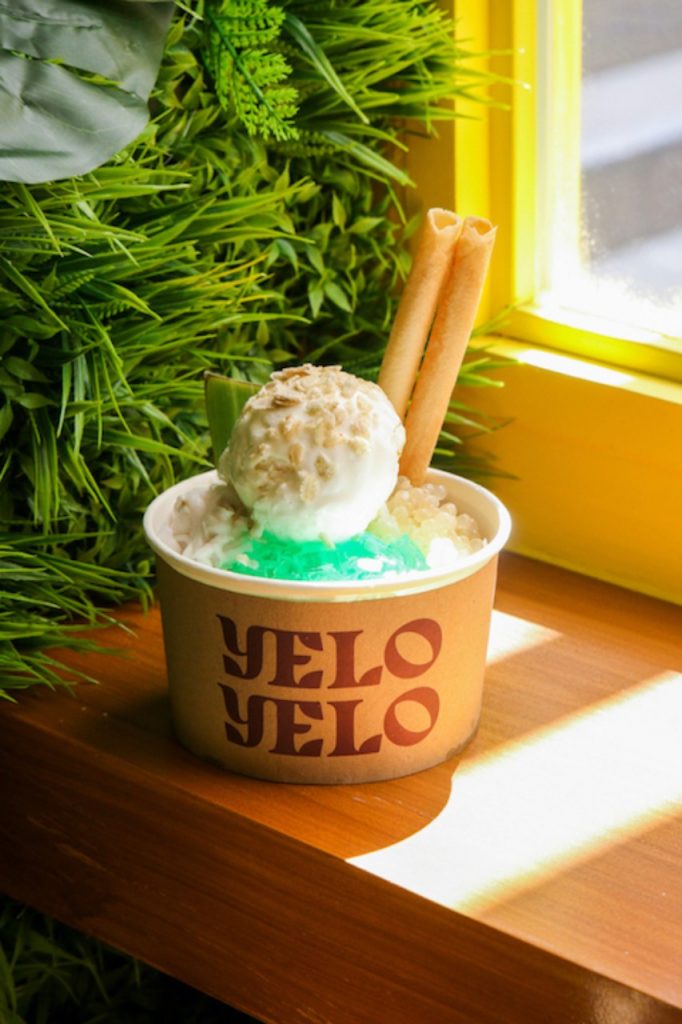 Joining the mango float bandwagon is their own take on the mango-crushed Graham dessert. But what makes Yelo Yelo's special is that it has caramel latik, vanilla ice cream, sago, and cherry. For a more familiar flavor, try their buko pandan.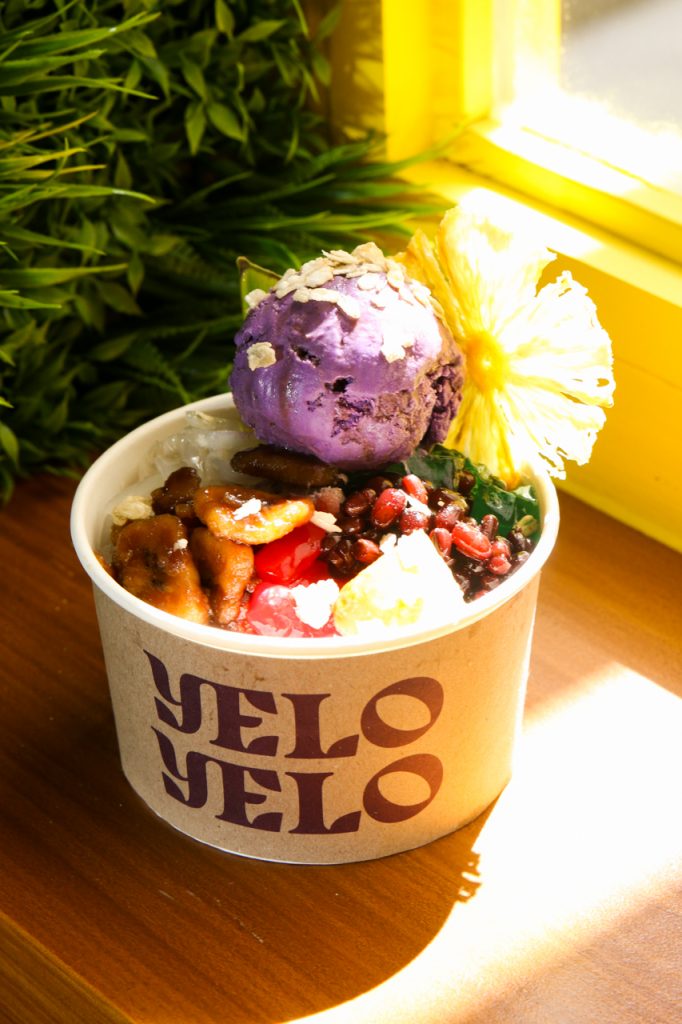 Note that a bowl of the iced dessert is already good for two people. But if you don't want to share, I understand.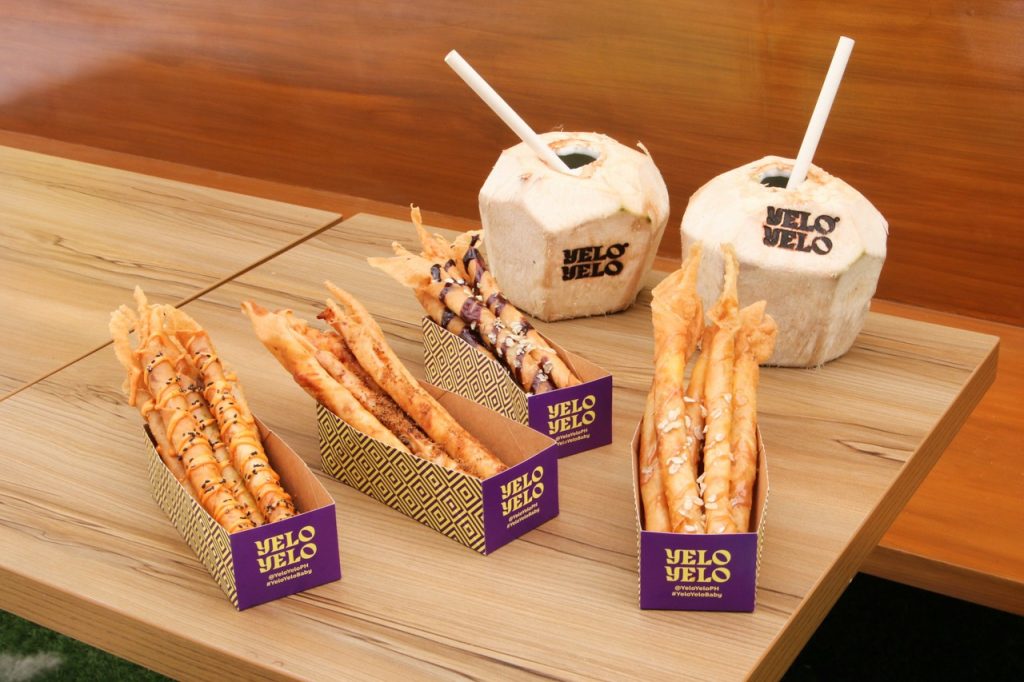 Not in the mood for a hefty bowl of Yelo Yelo? For a more laidback merienda, the dessert café has crispily fried turon featuring Filipino flavors with tiny twists—dynamite cheese with spicy mayo, muscovado cheese with Palawan honey, banana langka with Davao chocolate and pinipig, and suman mangga with caramel latik and pinipig. Our team's favorite is dynamite cheese because it has the strongest flavor among the four (it's drizzled with their homemade spicy Japanese sauce). You can pair these Prito Prito with cold fresh buko, which has pandan jelly and sago inside.
Yelo Yelo offers the perfect summer merienda favorites, but how would it cope after the season, you ask? It will have flavors of the month and fruits of the season. We'll be on the lookout on what it would offer for the next season, so stay tuned.
Get more stories like this by subscribing to our weekly newsletter here.
Read more:
Summer desserts roundup: Halo-halo
The mango craze is real in Hui Lau Shan
Don't know where the vegan places are? Try the HappyCow website
Read more by Yazhmin Malajito:
Owners of Pura Vida in Poblacion bring the Caribbean vibe in Katipunan
LOOK: Manila's first vegan soft-serve sorbet at UP Town Center
There's a hidden restaurant in BGC that serves Italian tapas
TAGS: filipino desserts halo-halo in manila restaurants in quezon city up town center yelo yelo
WHY GO?
Go for the hefty bowls of halo-halo in different flavors like maja blanca, mango float, cheese, and more
MENU