Book a chef online through this app
You can also sign up for one-on-one cooking lessons
Mar 26, 2019
What's one thing that could've only existed in the 21st century that you can't live without? For me, it's online on-demand services. Things like Grab for drivers, Sif for hair stylists, and Zennya for physical therapists. I've gotten used to Grab by now, but it's still kind of amazing that you can just book a service online and you don't even have to talk to anyone. I can't even remember what it was like having to hail a cab by yourself anymore. Even just a few weeks ago, I hired a cleaning lady through a website—not something I would've done if there wasn't an online platform for it already. These services just make life a whole lot more easier, and make help a whole lot more accessible.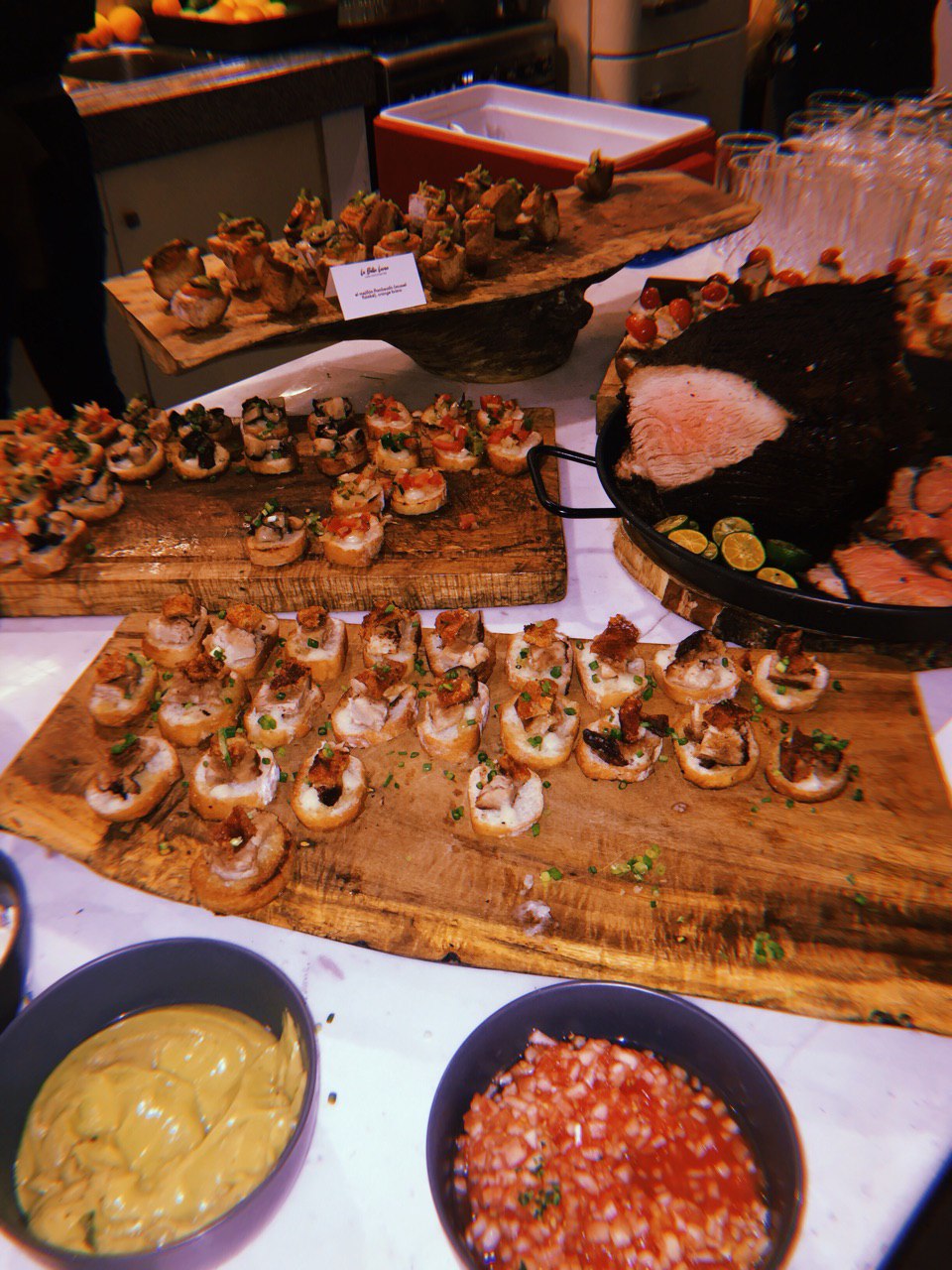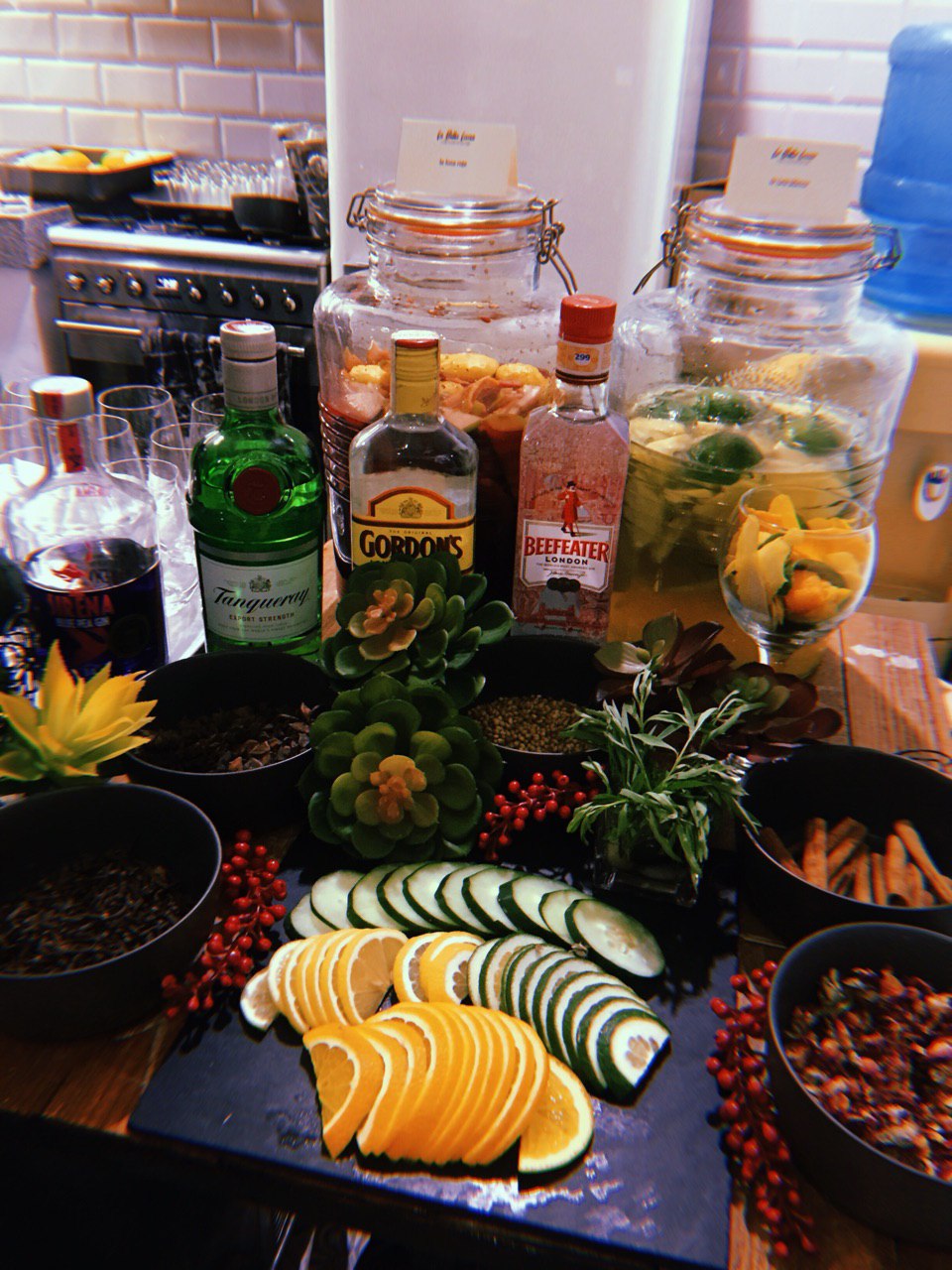 If you're looking for help with a private dinner, you can check out MyChef PH. It's a website that hooks you up with a chef depending on the kind of cuisine or dish you want to order. Previously, they only did delivery through Lalamove for individual dishes, but just last Mar. 20, they started rolling out their private dinner services under the YourChef section. Through that service, you can describe the kind of meal that you want and the site will pick out chefs that fit the bill. Once you've chosen the chef you want, you can book him/her and just wait for the chef to arrive before your party—you don't have to worry about buying ingredients or having the right equipment because the chef will already have that at the ready.
You can pick out three kinds of private chef options: private parties and events for large gatherings including corporate events; personal chef services for smaller, more intimate gatherings; and one-on-one cooking lessons.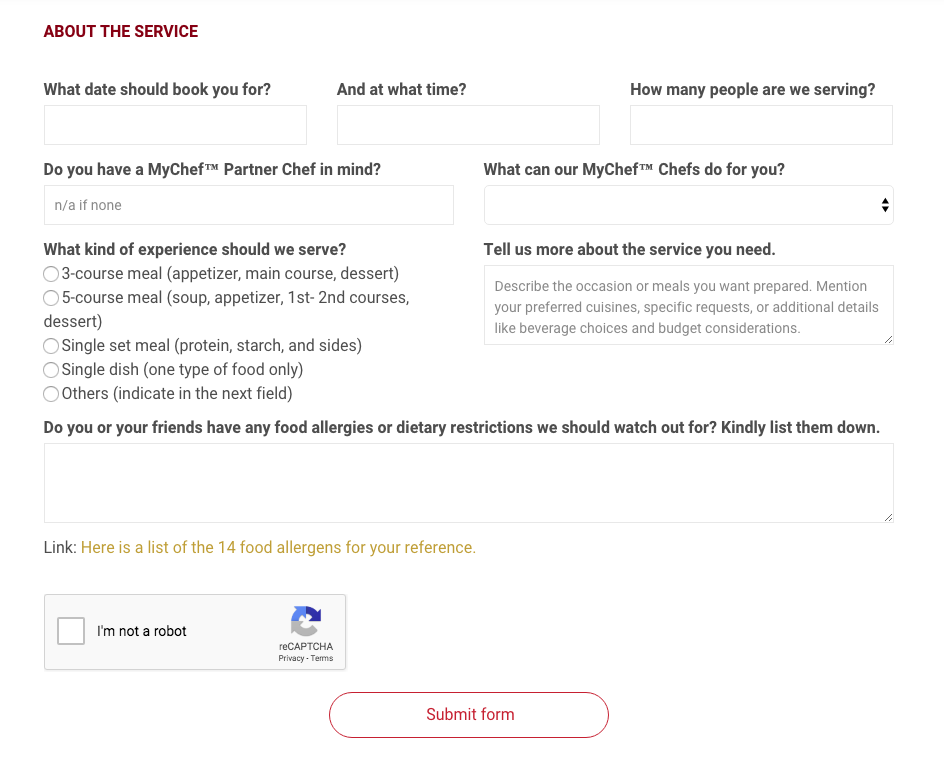 The process for the first two are fairly similar, since they're both catering services and only really differ in guest size. For the personal chef service, you'll need to fill out a form which asks for your information as well as pertinent information about your dinner (do you want a 5-course meal, does anyone have any food allergies, do you already have a chef from the service in mind). Once you fill out the form, you just have to wait for the site to get back to you on the handpicked chefs.
For the private parties and events, the form will also ask you if you already have a venue or, if not, a city in mind so the site could suggest appropriate venues.
For the private lessons, you have to pick out which days of the week you'll be available for the classes, as well as the total number of hours you'd want to take. You can then pick what topic you're interested in it covers topics ranging from food safety and sanitation to baking bread and cookies. You can also opt to learn how to cook a specific dish). You can then decide if you want to have the lesson take place at home, or if you want the chef to choose a venue for the lesson. Since these lessons are pretty much customized by you and the chef, there aren't any set activities, rates, or schedules, so everything will boil down to what you and the chef have agreed on. When you've chosen a chef and confirmed the details, the site will send you a breakdown of your payment just in case you need to fine tune everything before you commit to the lessons.
Get more stories like this by subscribing to our newsletter here.
Read more:
Pamper yourself with these home massage services
Here's a list of handy home service providers whenever you need them
This chef opens up her QC home and feeds "strangers" authentic Filipino meals
Read more by Zofiya Acosta:
Don't know where the vegan places are? Try the HappyCow website
There's a sangria bar above the Uniqlo building in BGC
Have an espresso and root beer mix at Nicto's
TAGS: book a chef online cooking lessons fine dining mychef nolisoli.ph online platform private catering