The new Single Origin restaurant in Salcedo Village is commonly mistaken as the fourth branch of the known neighborhood café we often visit in Bonifacio Global City, Rockwell, and Greenbelt 3 when in fact, it's actually the first of its kind.
Named Single Origin Osteria, the restaurant occupying the corner lot of the village's recently developed building, Frabelle Corporate Plaza, does not focus on their other branches' bestsellers like the mixed berries smoothie bowls or the crème brûlée coffee. They would rather put the spotlight on one thing the others don't: "homecooked versions" of Italian dishes.
(READ: You can now have smoothie bowls at Single Origin)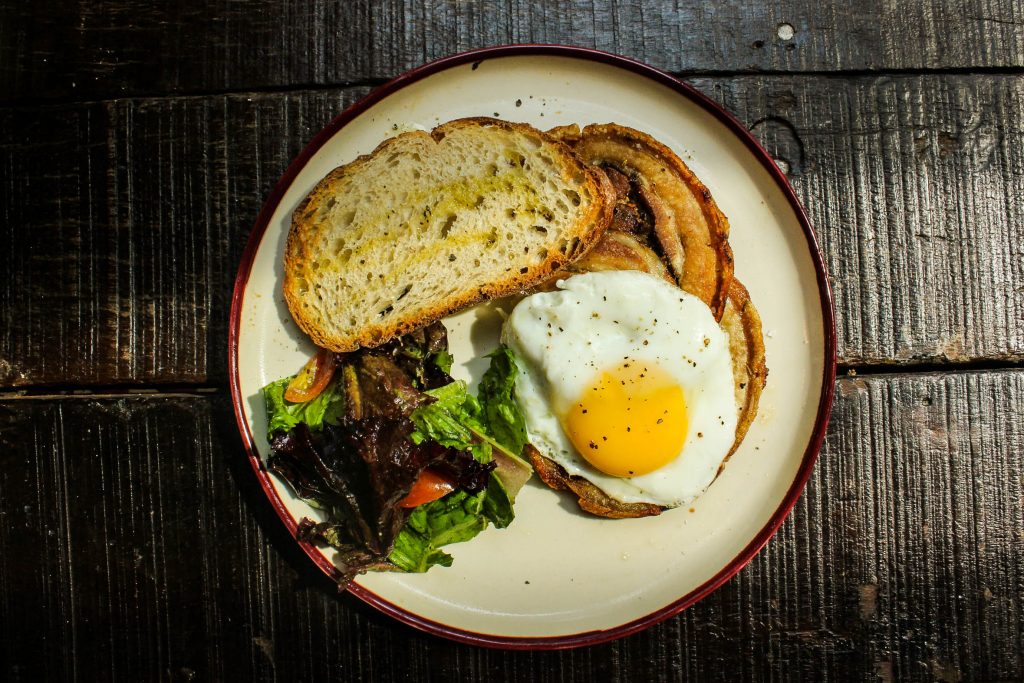 Osteria in Italian actually means a place of gathering where people can eat homemade food, business development manager Ana Layusa told Nolisoli.ph. "It's a whole new and different restaurant from the other Single Origins since this one is rooted in the owners' goal of serving only authentic, simple, and good homecooked Italian food."
Restaurateur Carlo Lorenzana (owner of Peruvian-Japanese restaurant Nikkei Nama) and chef Juan Barcos conceptualized this idea after seeing—amid the high number of Italian restaurants in the metro—a "void" in Italian cuisine. "To the owner and the chef, there's a lot of Italian food available all around us, especially in this area. But at the end of the day, there is still something missing," Layusa added.
And it may be because most have veered from traditional ways of cooking. Chef Barcos, who's of Argentinian and Italian descent, decided to reintroduce his grandmother's way of cooking at home through a new menu he devised with Lorenzana. Having been heavily inspired by his grandmother, Barcos filled Single Origin Osteria with dishes that has long been deemed staple Italian dishes "but with a twist."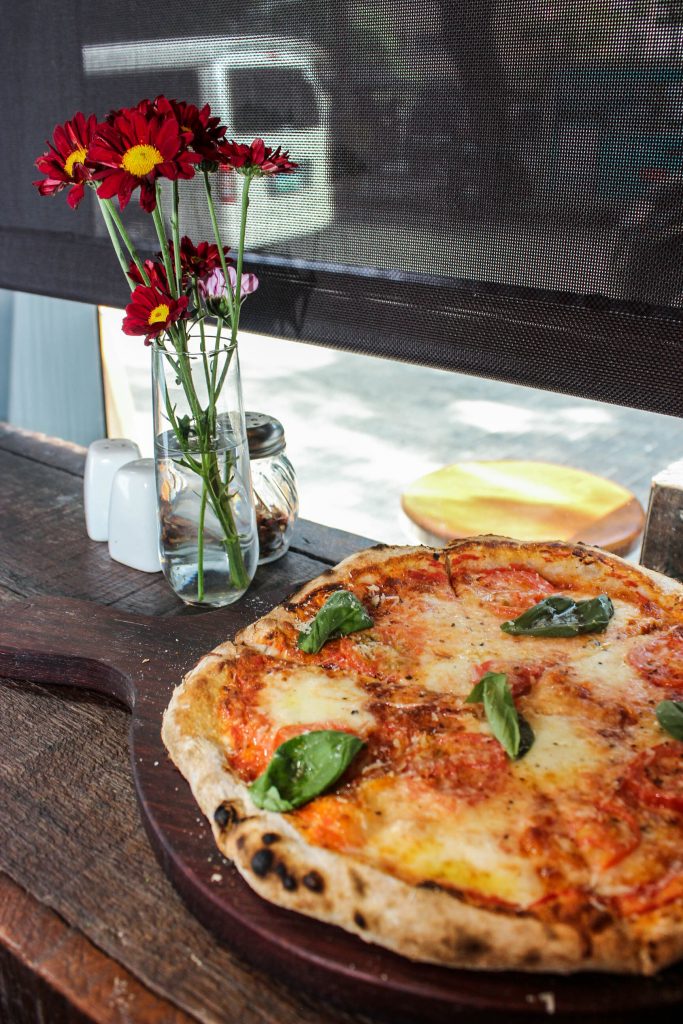 Their Margherita pizza, for example, may be composed of its usual ingredients—sliced tomatoes, basil, passata, and fresh mozzarella—but when you take a bite of it, it gives a more full and buttery flavor. This is because they focused on the dough, the often neglected crux of a pizza, which they fermented using Italian flour in a traditional manner: letting it sit for 24 hours.
Another dish with a familiar look yet unfamiliar taste is their creamy meatballs fettuccini. It's base is a molto al dente, or a slightly undercooked pasta, topped with molded meatballs, freshly made omodoro sauce, a carbs- and lactose-free parmigiano, fried eggplant, and basil.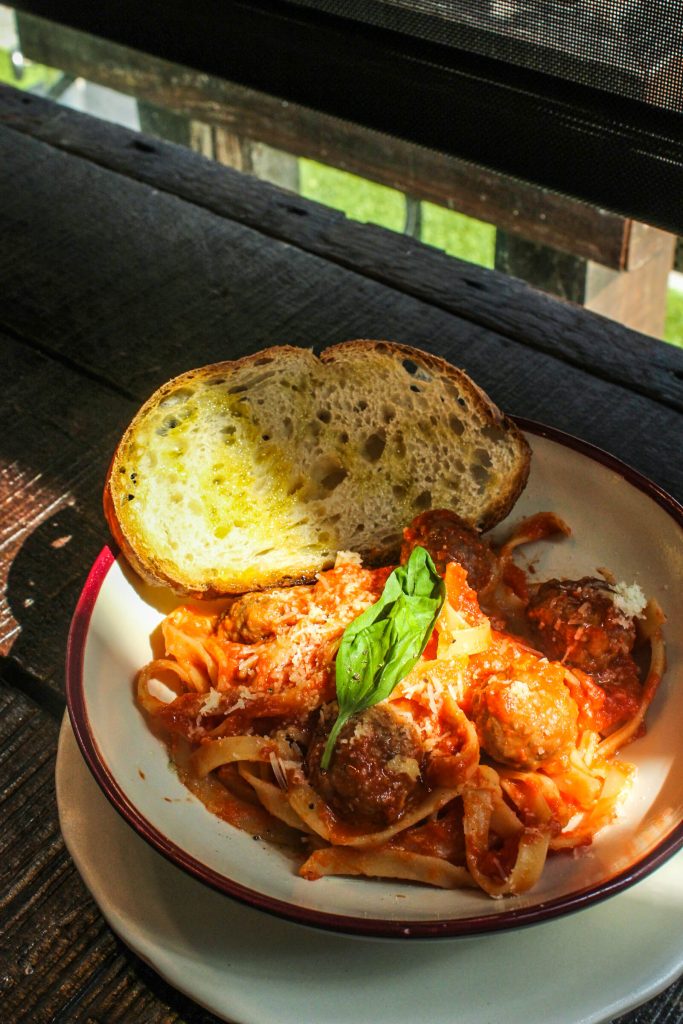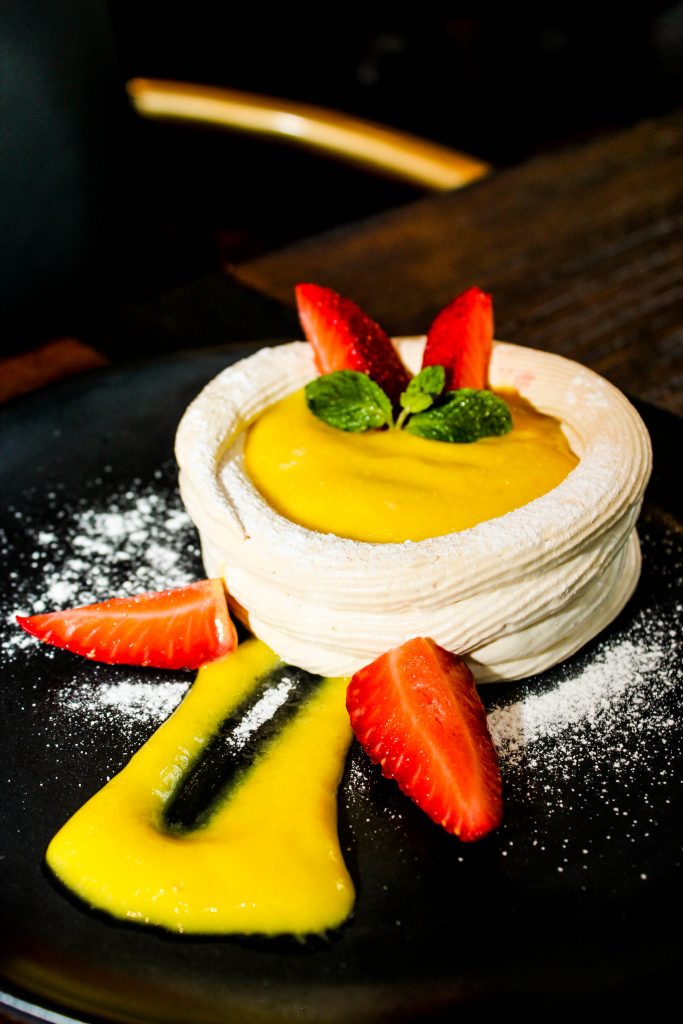 Osteria is also bringing Italian dishes that haven't been widely introduced to the Filipino crowd, like the savory roasted Porchetta which will immediately rise as a favorite of meat lovers like me. The pork belly, dry-rubbed with herbs and spices, is a bit hard to cut but when you slowly do it, you can hear the pork's skin cracking. Music to my ears.
The drinks, on the other hand, still have the extensive list of cocktails, beers, and coffee offered in every Single Origin branch.
The interiors, too, are as cozy and rustic. Wooden shelves and tables maximize the bi-level area which can accommodate up to 60 diners. A compact open-kitchen sits in the middle, giving customers a view of how their pizzas are made with the traditional oven inside.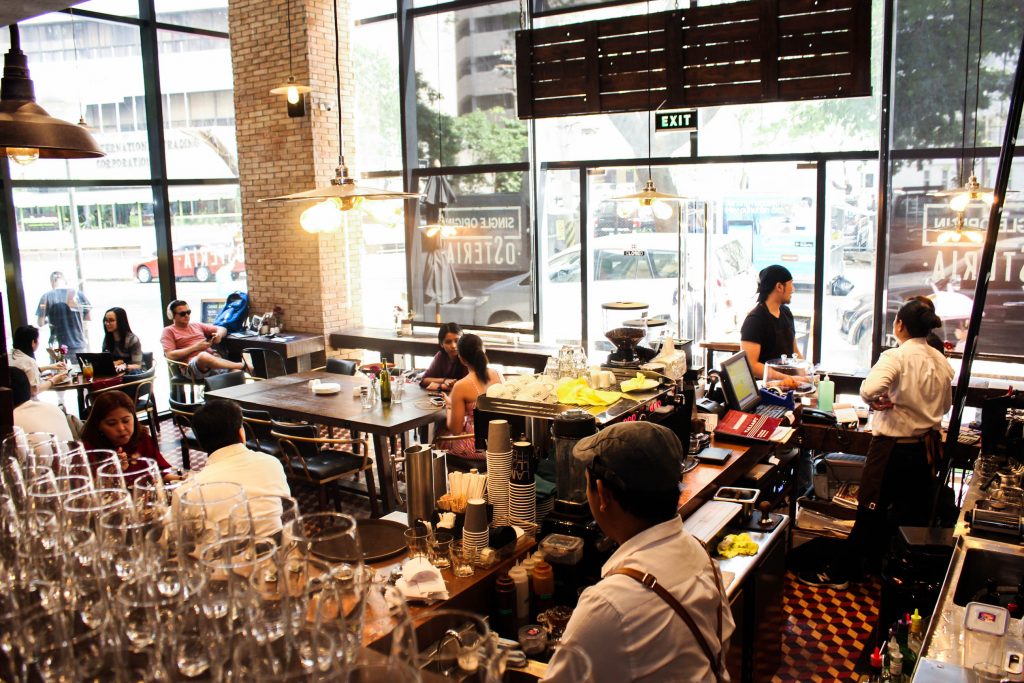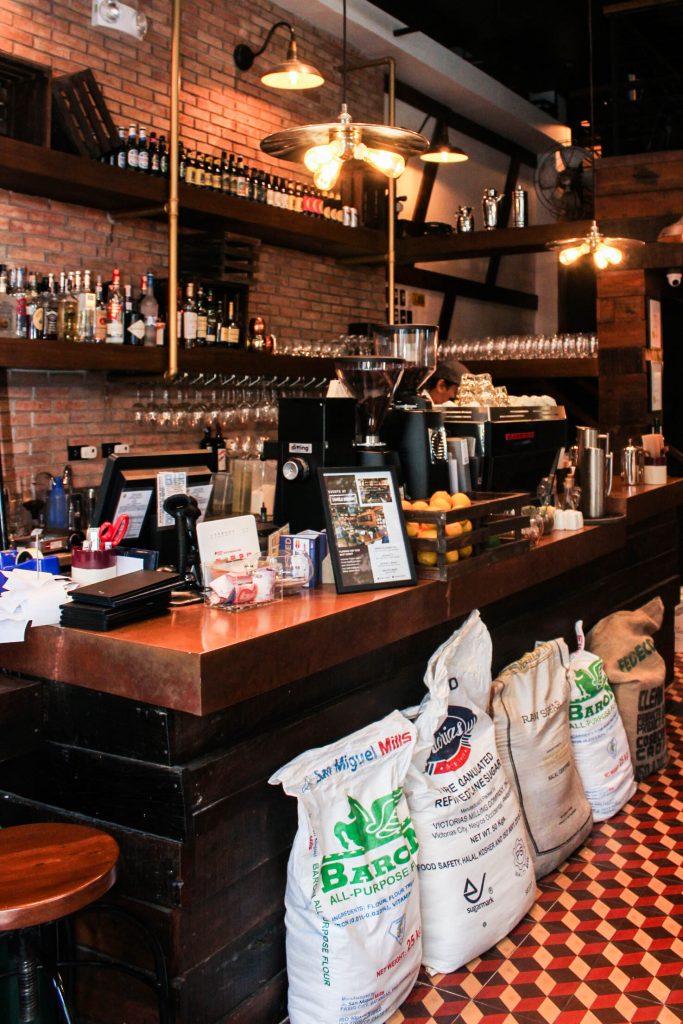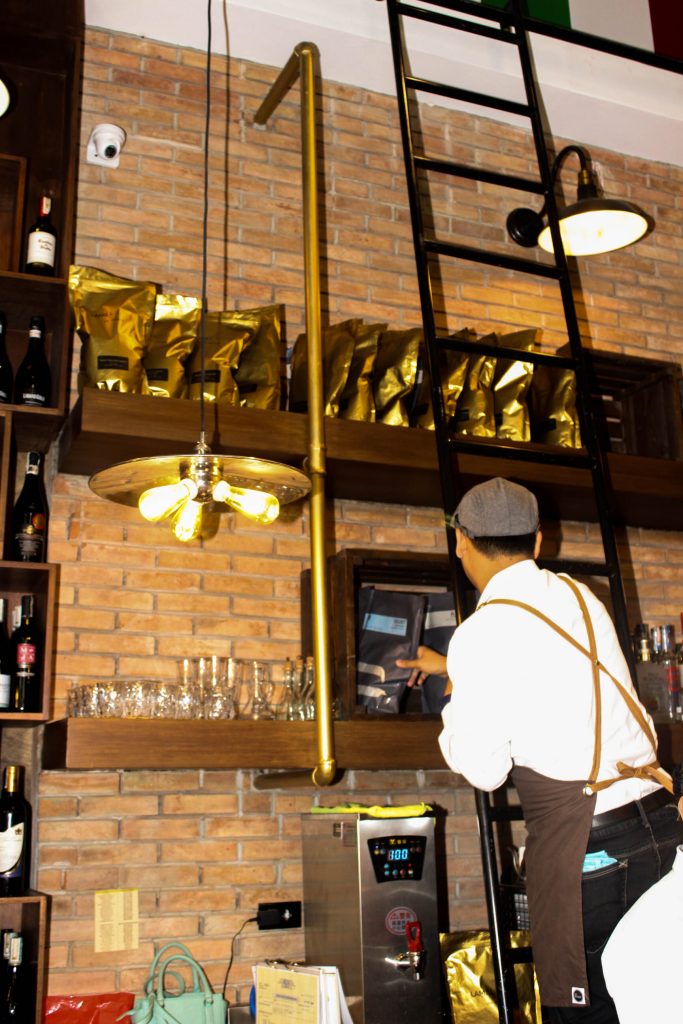 As I've said above, Single Origin Osteria is not the neighborhood café we have all grown fond of—which is actually great. In a residential-slash-corporate area like Salcedo where people of all ages can be seen bustling around, it's a breath of fresh air seeing restaurants offering traditionally cooked food like this.
Get more stories like this by subscribing to our weekly newsletter here.
Read more:
Your next after-lunch coffee break is in this food court
We have to support our local coffee farmers and here's how
There's a hidden restaurant in BGC that serves Italian tapas
Read more by Amierielle Anne Bulan:
What to do this weekend: Vegan food festival, exhibit openings, and more
Why it's important to view art to understand than to critique
Writer: AMIERIELLE ANNE BULAN
PHOTOGRAPHY MELANIE CHANG