Here's a new hangout spot in Malate: Latitude Bean and Bar
A new neighborhood café that promotes specialty coffee in this part of Manila
info
Latitude Bean and Bar

Coffee shop, comfort food

11 a.m. to 8 p.m.

₱

P350
We've written about a neighborhood café called Blocleaf Café and its ambition to help sustain the current revival of Manila's cultural and creative scene before. Now, there's a new coffee shop in the area that shares the same sentiments. It's a few blocks away from Blocleaf and it's called Latitude Bean and Bar.
"We want to foster a community here," says Natalie Ong, one of the owners of Latitude. This café easily blends into the community as it has no remarkable signs and whatnot outside yet, just the standard chalkboard announcing the drinks of the season. It just opened a month ago on Pilar Hidalgo Lim St. in Malate and Ong thinks this is a good time to introduce specialty coffee in this part of the neighborhood.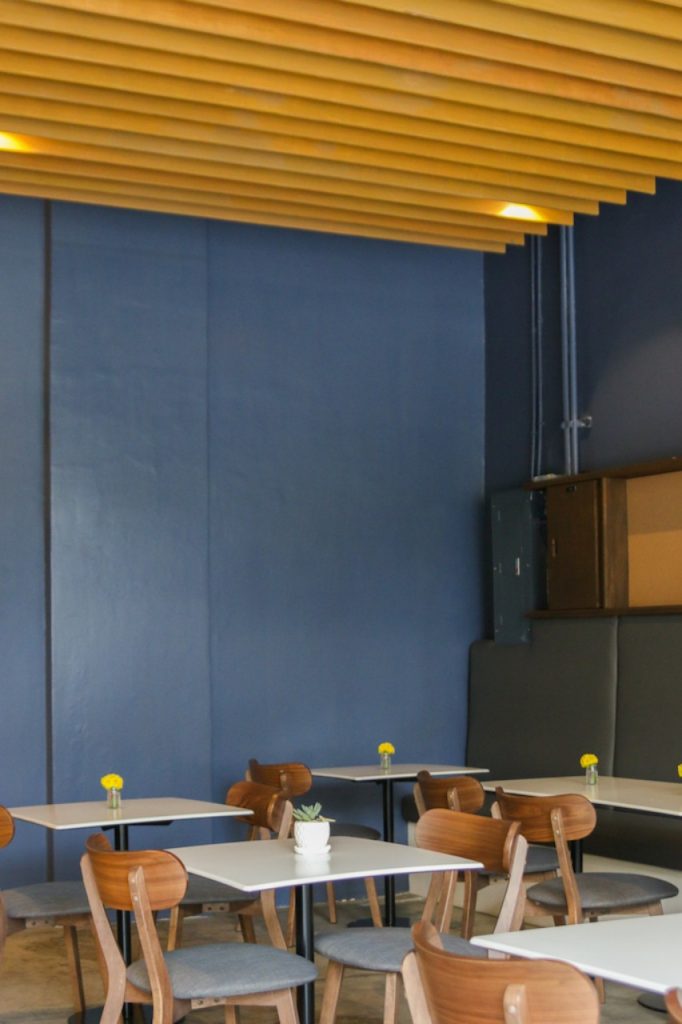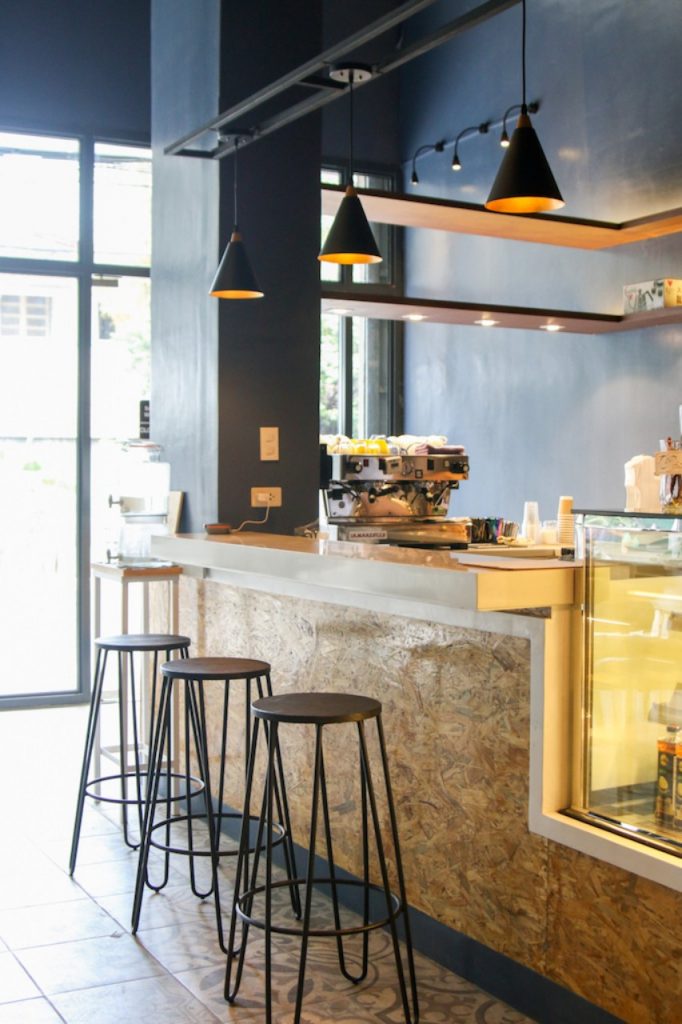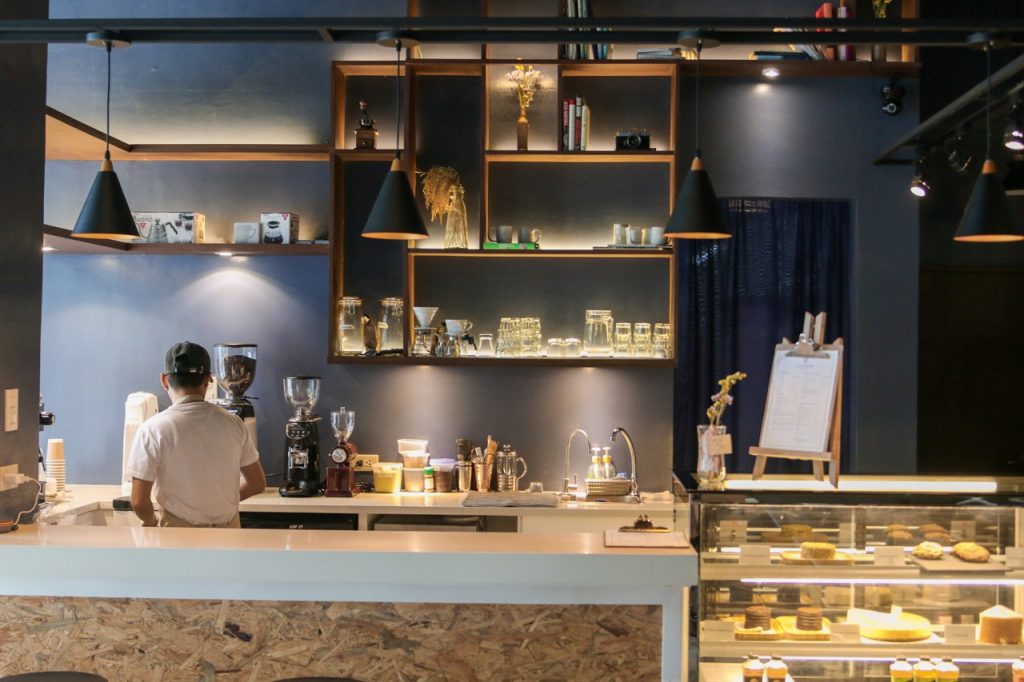 Despite its proximity to the bustling Taft Ave., Latitude could still offer a respite with its cozy and spacious interiors. It also has comfort food to boot.
Our team's favorite is the mushroom grilled cheese sandwich. The familiar flavor of grilled cheese (they use mozzarella and cheddar) gets an upgrade with dried shiitake mushrooms and caramelized onions. It's served with tomato sauce to cut the Too Cheesy taste—if that's even in your vocabulary. To add to the depth of flavor, sourdough loaves are used. I could eat this every day for breakfast or snacks with their flat white, which beans are sourced from a local roaster in Quezon City, or hot tablea chocolate, which cacao is sourced from Davao.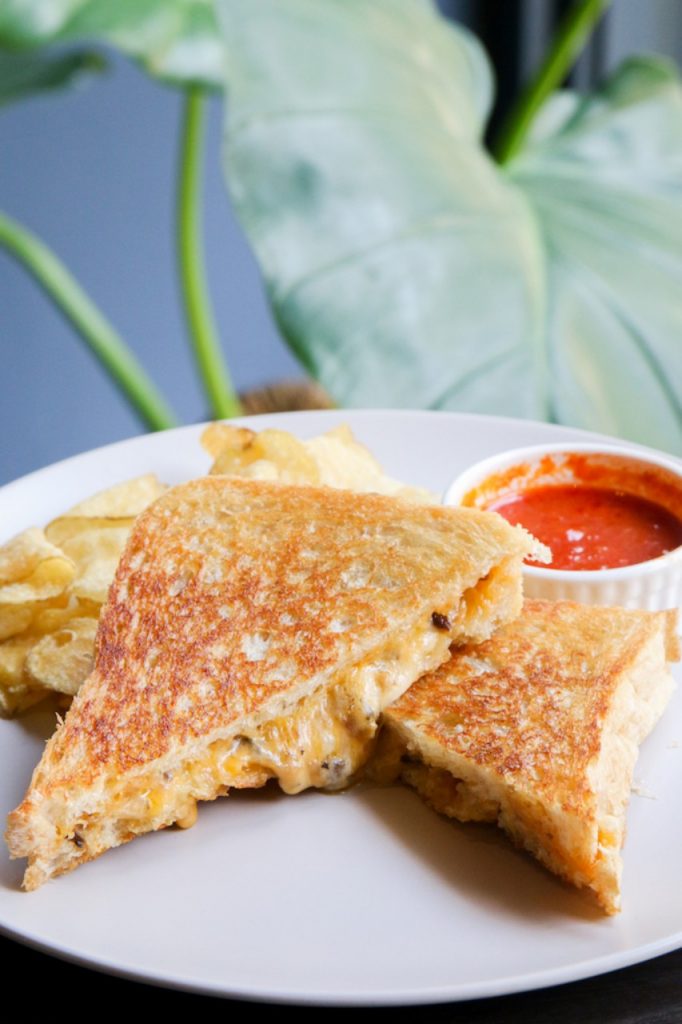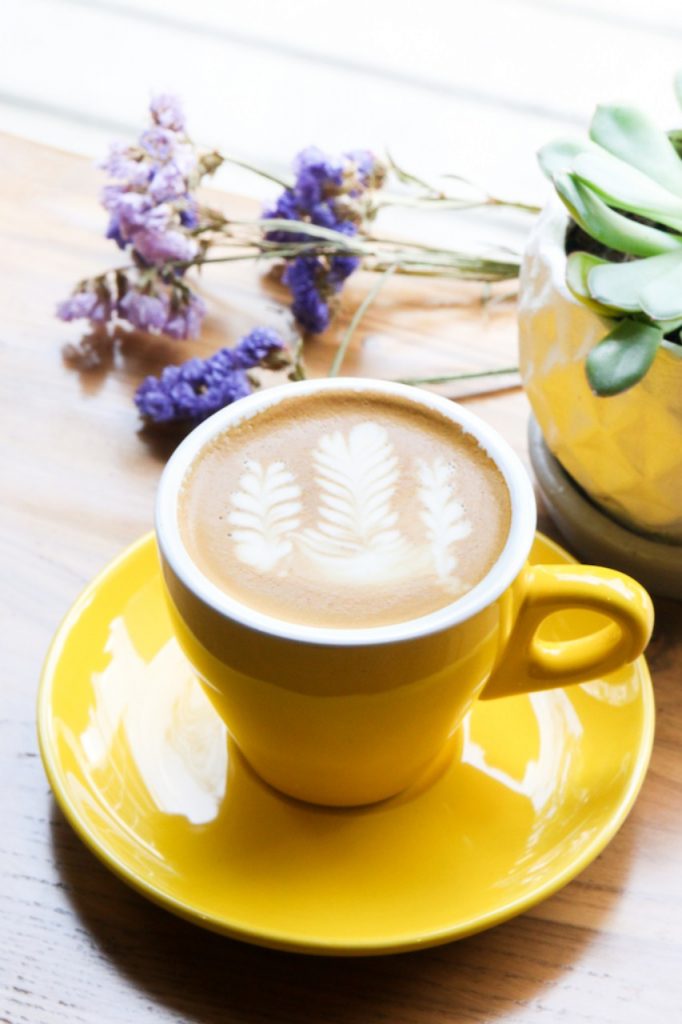 The chicken pesto panini is also a great pick-me-up where slices of ciabatta embrace the creamy, homemade pesto sauce, chicken strips marinated in spices, mozzarella, and cheddar. For your pasta fix, there's stroganoff linguini where shiitake mushrooms, beef strips, and pasta bathe in the tangy and a bit spicy tomato sauce mixed with cream.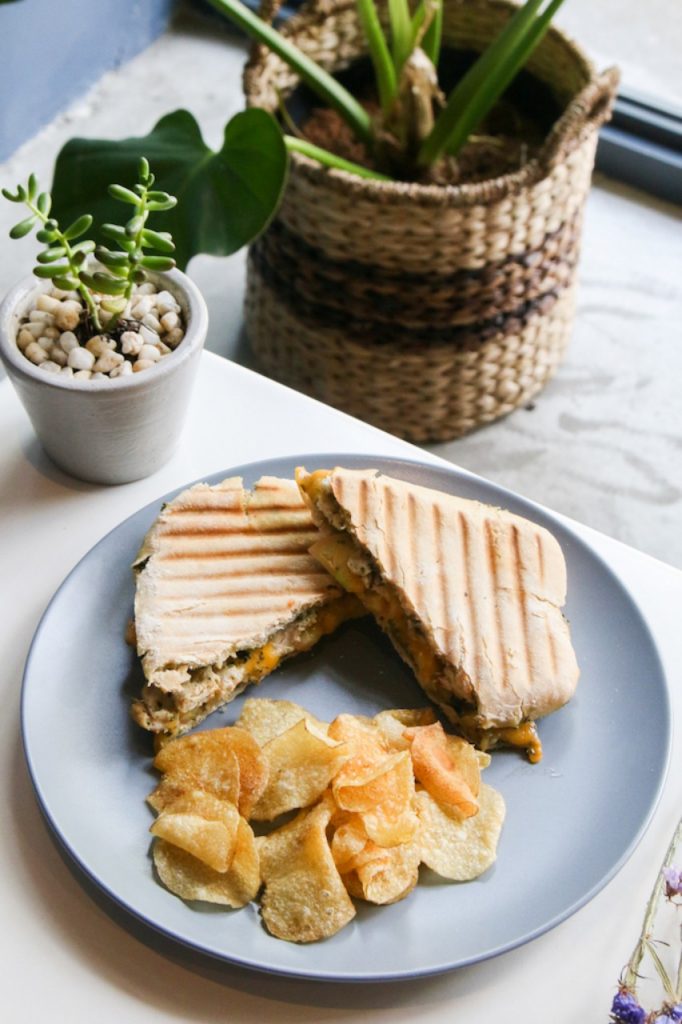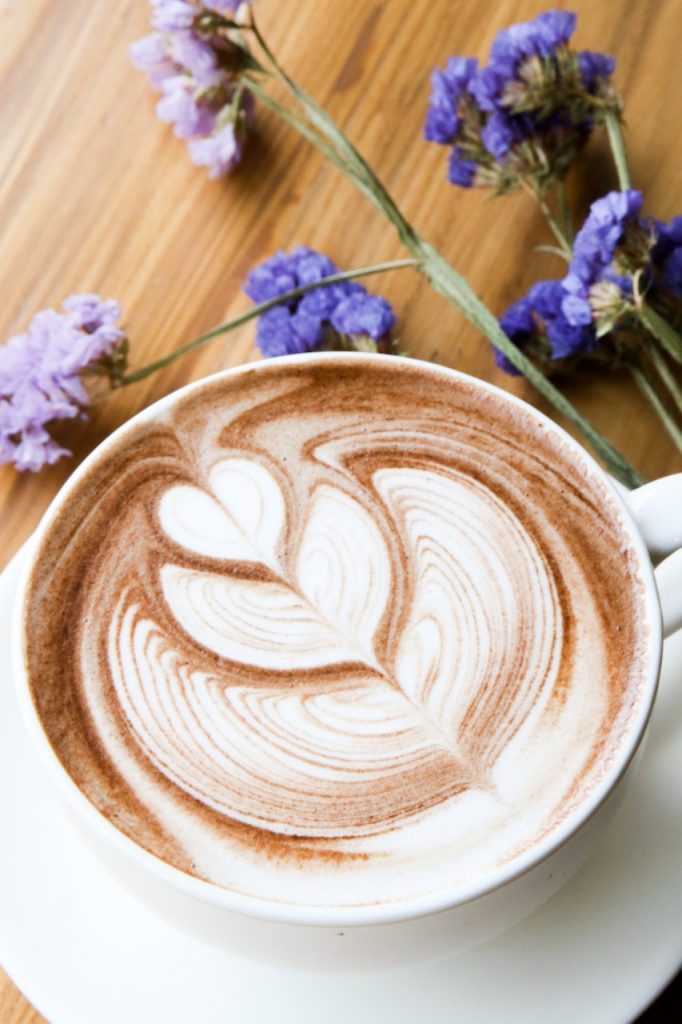 For the summer, Latitude has concocted a good lineup of cold drinks. The cold brew with coconut water is a light and refreshing drinks for the caffeine-head where the bitterness of the coffee is balanced with the mildly sweet coconut water. As a person with a sweet tooth, I would pair this bittersweet drink with the dulcet waffle topped with vanilla gelato and drizzled with homemade strawberry sauce and almonds.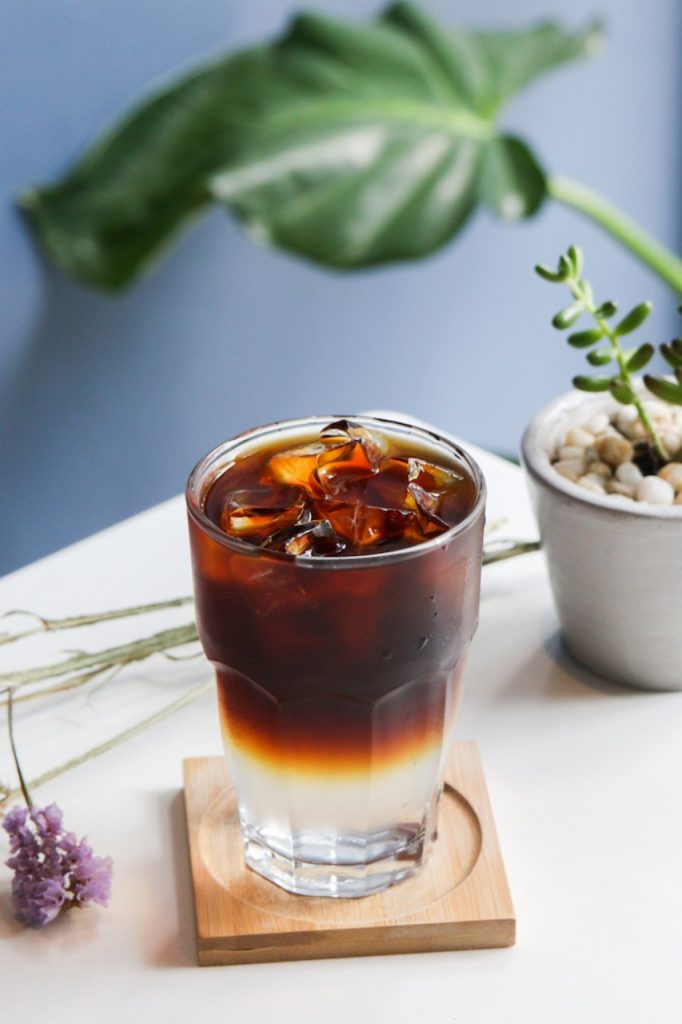 For the frappuccino-loving people, although not exactly blended, they have iced salted caramel latte and iced matcha strawberry. The latter isn't coffee-based, but both have sauces that are made in-house. Ong doesn't settle for ready-made syrups.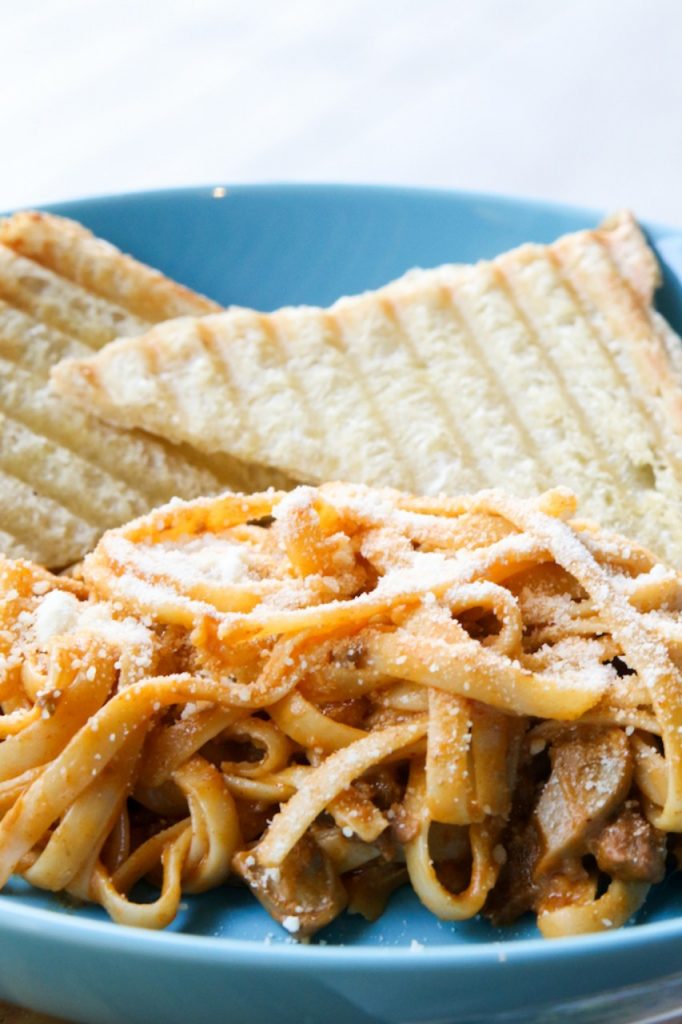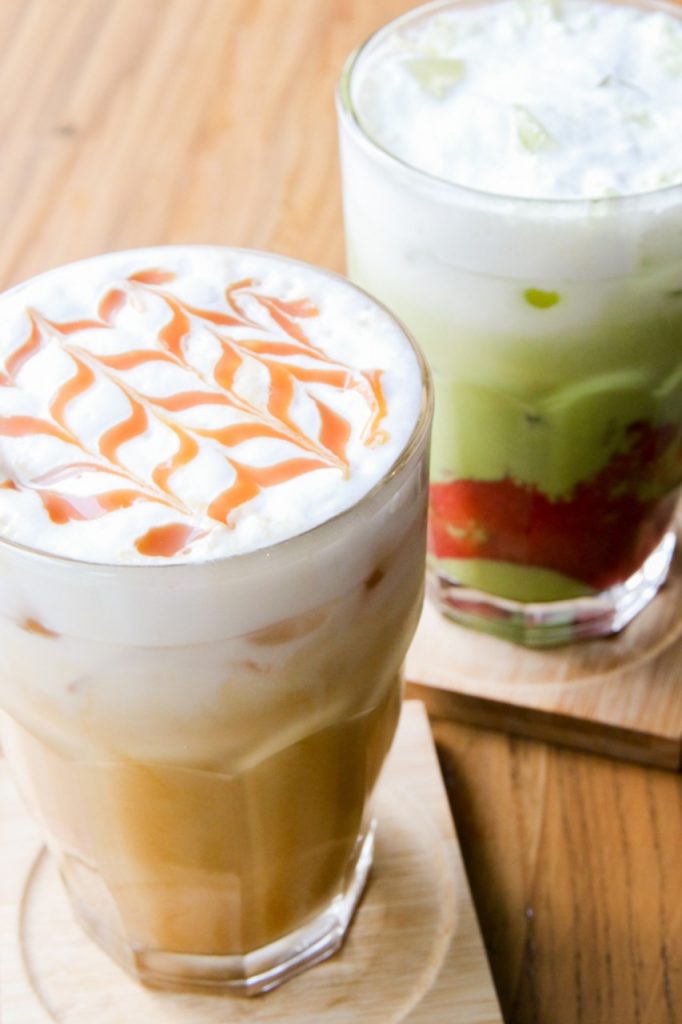 Have I mentioned that it's located below a co-working space, which is owned by one of Ongs's partners? People who are at the co-working can then order food from Latitude.
As of now, the coffee shop offers a limited selection of food and beverages. They have to stick with items that are easy to prepare because the team's still small, says Ong. But there are plans to expand and open a craft cocktail and beer bar. Stay tuned.
Read more:
Your next after-lunch coffee break is in this food court
Running out of coffee places to try? Visit this café in a production house in San Antonio, Makati
Indigenous coffee and social entrepreneurship make the perfect blend in this little cafe
Read more by Yazhmin Malajito:
New Maginhawa resto has paninis to make you love veggies again
LOOK: Sunnies' in-store café is your next coffice
There's a hidden restaurant in BGC that serves Italian tapas
TAGS: coffee shops in Manila coffice grilled cheese latitude bean and bar Malate specialty coffee
WHY GO?
The mushroom grilled cheese sandwich is a must-not-miss because of its familiar flavor elevated by shiitake mushrooms
MENU