New Dishes Alert: La Spezia's fresh offerings are made for summer
Tanigue, uni, lamb are new additions to the Italian-centric menu
Apr 4, 2019
If you still haven't experienced the wondrous hospitality and glorious Italian fare at La Spezia, then you are simply missing out. Secluded in Quezon City's Tomas Morato neighborhood, this cozy brick-and-mortar serves an authentic menu of Italian favorites and newcomers. Here, flavors are spot on, textures are varied, colors are aplenty, and serving sizes are generous.
(Read: Now you can taste legit burrata in Tomas Morato)
La Spezia's legendary burrata has converted many non-believers, while the tartufo pasta has proven worthy of traversing EDSA on a payday Friday evening. And even if some have yet to taste their spaghetti alle vongole and chicken parmigiana (please do yourself a favor—gather the troops and head on over stat), La Spezia's head honchos Sean Yuquimpo and Aaron Shiu have already decided to beef up their menu and add a handful of fresh offerings. The five new items are a delicious welcome to summer. Every bite is poetry; every taste is an ode to sun-drenched Italian days of lounging about and swimming in cool lakes.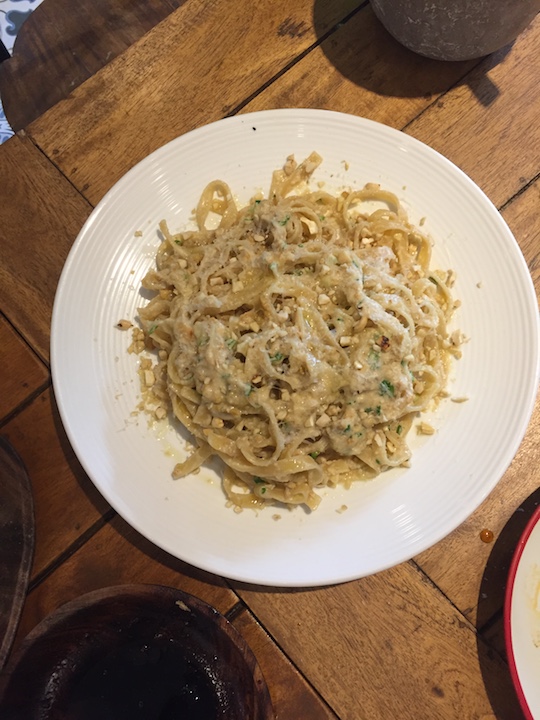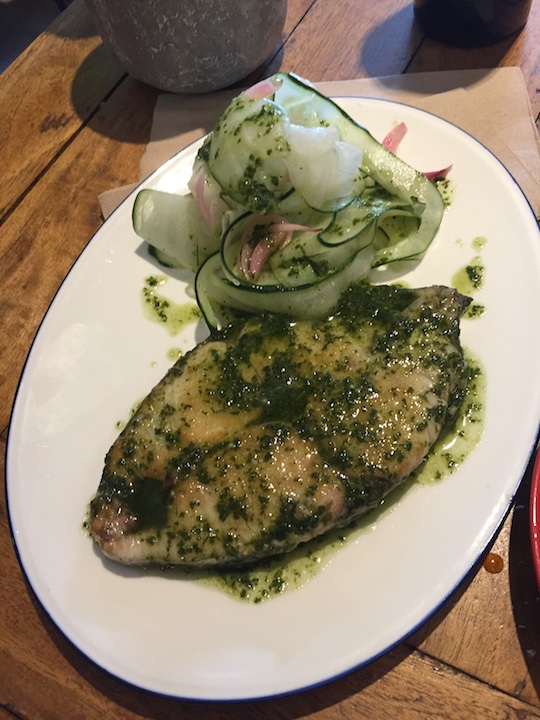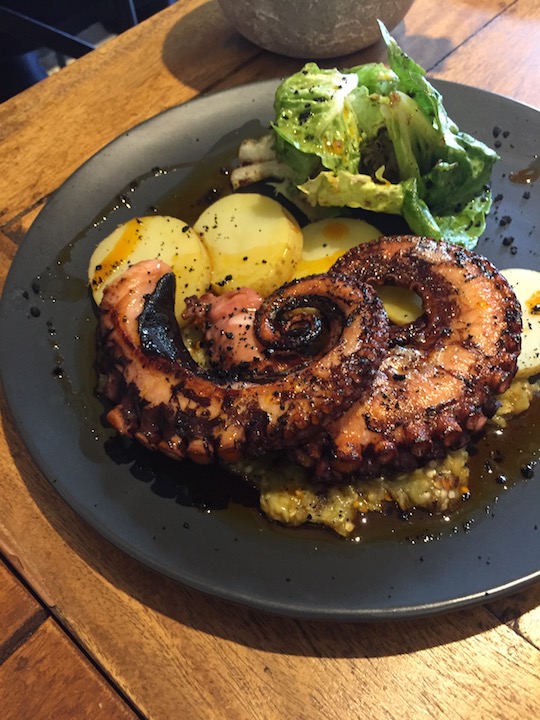 The pulpo is sous vide and grilled to give its edges that nice, underrated crisp. The tender tentacles come with mashed aubergine, potatoes, and greens, making it a refreshing yet hearty start to a meal. Another good option for seafood lovers is the uni pasta. There's nothing new about the noodles—they're al dente as expected. But the cream sauce takes on surprising depth via the addition of fresh sea urchin. Imagine your typical creamy pasta but with a surprising undertone of the taste of the sea. It's also sprinkled with chives and almonds that have been smoked with coconut husk. That sweetness is a nice addition to the plate.
It's in the seemingly simple tanigue, however, that chef Aaron's talent is highlighted. The thick steak is served exactly how fish should be prepared—tender, just slightly flaky, and pure white. It's topped with the classic pesto to give it additional oomph. On the side is a salad of pickled radish, cucumbers, and red onions, which in itself is already a masterpiece. Meat lovers are not to fret because La Spezia's grilled rack of lamb is the most gracious way to match the scorching heat. Anything grilled is, of course, the best way to enjoy this season. It comes with white beans, mint puree, and arugula to up its refreshing capabilities.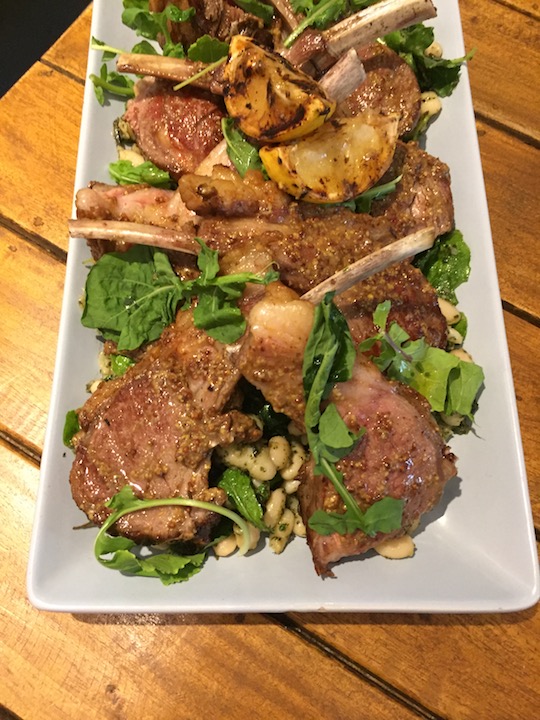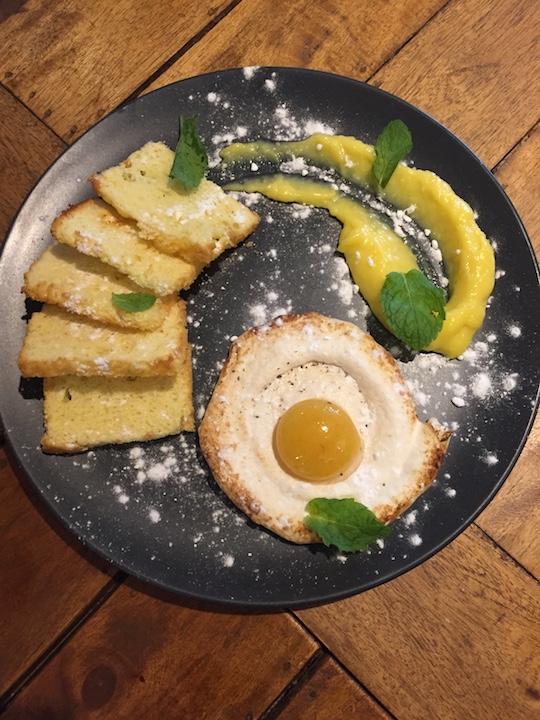 For dessert, a new addition comes in the form of a deconstructed lemon tart. Serving as the perfect excuse to play with your food, the meal-ender is composed of toasted chiffon, chewy meringue, and sweet-tart lemon curd. On top of the flattened pavlova is a yolk of apricot and peach. Pile everything up and enjoy the cacophony of flavors. The "breakfast" plate serves as an energizing conclusion to the sunny feast. Now, where are you headed this summer?
Get more stories like this by subscribing to our weekly newsletter here.
Read more:
Now you can taste legit burrata in Tomas Morato
Here's where you can have an Italian pizza made the traditional way
There's a hidden restaurant in BGC that serves Italian tapas
Read more by Idge D. Mendiola:
This refreshing sweet-sour beverage is your summer best friend
What is tempeh and why this ingredient should be part of your diet
This chef opens up her QC home and feeds "strangers" authentic Filipino meals
TAGS: city guide eats italian food la spezia QC qc eats quezon city restaurant where to eat in manila where to eat in quezon city