Longganisa is perhaps one of the identifying dishes of Filipino cuisine. Although its origins can be traced back to Spanish roots (longaniza), it has taken on many forms and flavors in many localities. For example, northern iterations of this ground meat encased in hog intestine are usually salty and sour or sweet, while those from the south are either sweet. There is no in between—or that was at least the convention for the longest time.
Then came this laing longganisa hybrid, combining the tradition of longganisa making with the creamy-spicy Bicolano staple laing made with a local gabi variety called balitaka sourced through a farmer's cooperative based in Bicol, pork bits, bird's eye chili (siling labuyo) and coconut milk.
View this post on Instagram
Que Rica a local Bicolano food brand is behind this genius idea, along with other equally sumptuous takes on deli food such as libas or common hog plum-smoked bacon and loose chorizo bits.
Marica Buenaflor, the Le Cordon Bleu Paris-educated owner and creator of Que Rica shares that the concept behind the hybrid came from her love of Bicolano food, particularly laing.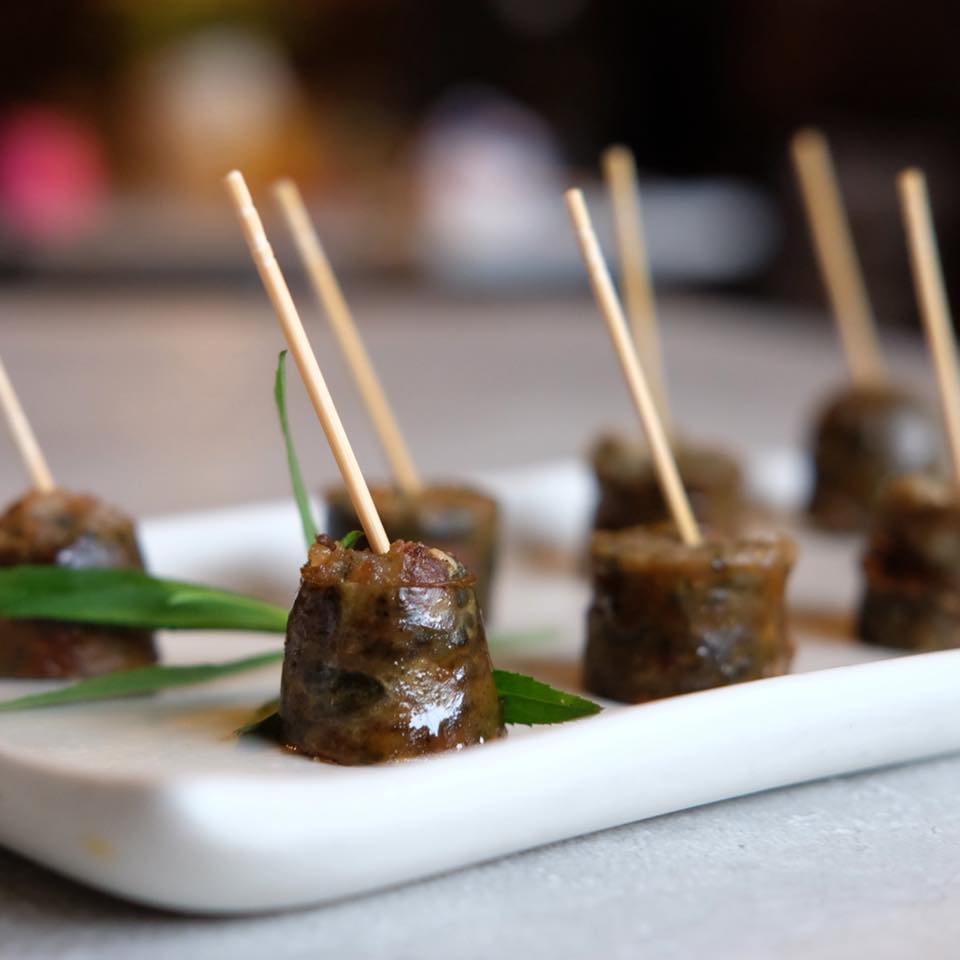 "Laing is usually enjoyed as a side dish with grilled pork, grilled chicken, fried or grilled fish. Since moving to Manila in 2016, I would receive many requests to prepare Bicolano food," she says. "So then I thought, maybe I could put together the viand (pork) and a Bicolano side dish into one and that's how the laing longganisa came into being."
Their take on longganisa is one of the many easy-to-prepare ready-to-eat foods they are selling to cater to the lifestyle of those living in the city. Just like the usual breakfast favorite, their laing longganisa only needs to be boiled in a small amount of water until the fat is rendered. But that's just one of the many ways you can prepare it. You can also fry it to a crisp if you want.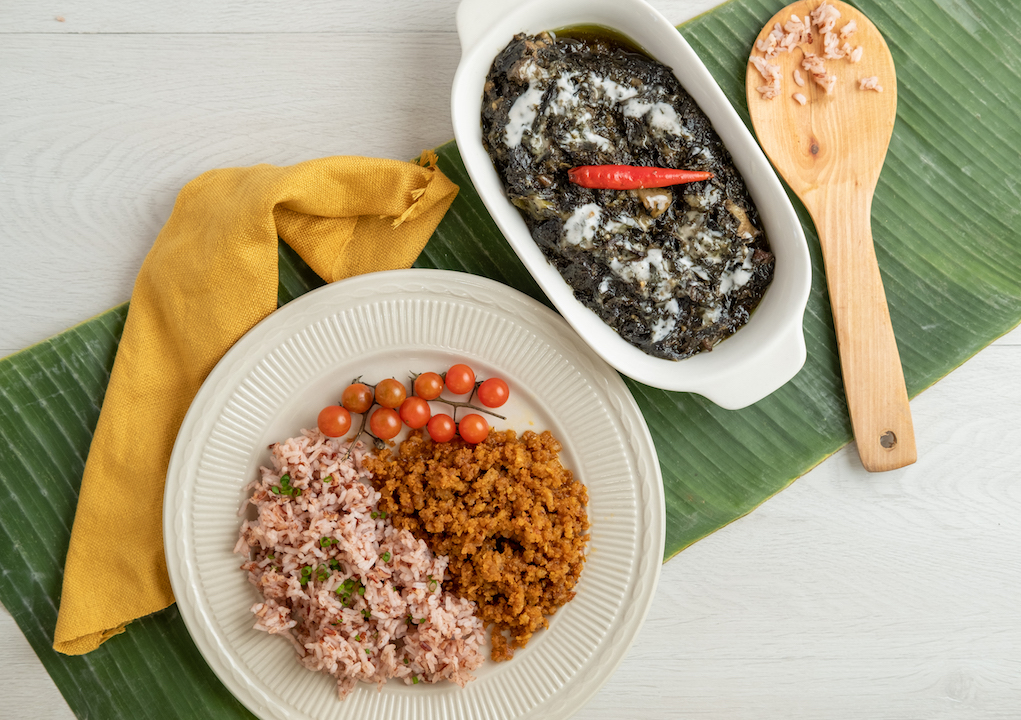 A frequent participant in food bazaars and pop-ups including the recent Philippine Harvest Fair, they sell their 300 g packages or seven pieces of laing longganisa for P300. A pack can last up to six months if kept frozen.
Apart from the crowd-favorite longganisa, Que Rica also does a pretty mean and lean version of laing that's keto, that's also coming in bottled variants for the on-the-go laing lover.
You can order through their Facebook and Instagram pages or through the Yummy Home Kitchen Directory group, partner local shop Gourmet Corner in Makati, or by simply phoning in and having it picked up at their Alabang location.
Photos courtesy of Que Rica
Read more:
An Alaminos longganisa and sweet potato dish that works
It's about time you uncover Samar's best-kept culinary secrets
A local's guide on things to do in Iloilo
Read more by Christian San Jose:
In Taguig, a restaurant serves Thai food beyond pad thai and milk tea
Filipino cookbook by Maharlika restaurateurs vies for top US food award
Kare-kare, lechon, and crispy pata are among this year's world's best dishes
Writer: CHRISTIAN SAN JOSE