In the Philippines, the tables in drinking sessions are bursting with colors. There's always a variety of panulak, a Filipino slang for cocktails, and the pulutan a.k.a. the always-bursting-with-flavor snack that may seem unusual but it's a perfect complement to the drink's earthy flavors.
The served pulutan is never a "conventional dish," if the word even exists in the Filipino culinary scene. The food is a mélange of flavors from different cuisines which mostly vary from the influences brought by Spain, the United States, the Chinese, and even Mexicans, as noted by author and food enthusiast Marvin Gapultos in Pulutan! Filipino Bar Bites, Appetizers, and Street Eats. Some best known pulutan according to Gapultos are fried green mangos, sisig na posit, bicol express, and kinilaw.
To further uncover more panulak-pulutan pairings, people behind Don Papa Rum held a "Chef & Shaker Competition" where established chefs and bartenders were challenged to create the best food-and-cocktail pairing on the spot last Apr. 8 at the Martin Place Social in Taguig. The group with the best pairing, as decided by seven judges who are chefs and culinary experts, won an all-expense paid trip to London Cocktail Week. The prize included guest shifts at Trade Venues and 1,000 pounds of pocket money. These are the special dishes and drinks:
The "Wrong Sisig" + Tapuy-inspired cocktail or Calamansi cocktail
Let's start with the strong takes of the winning group, Team Gecko. It's no secret that sisig is the quintessential pulutan. Ever since it was introduced in Pampanga in the 1700s, its medley of crunchy and soft bits of pork, chicken, or squid (depends on what you prefer since sisig is actually the process of cooking) has played a staple role during drinking sessions. And chef Kel Zaguirre of Locavore was not a stranger to this belief. (READ: Locavore gives family heirloom recipes an update)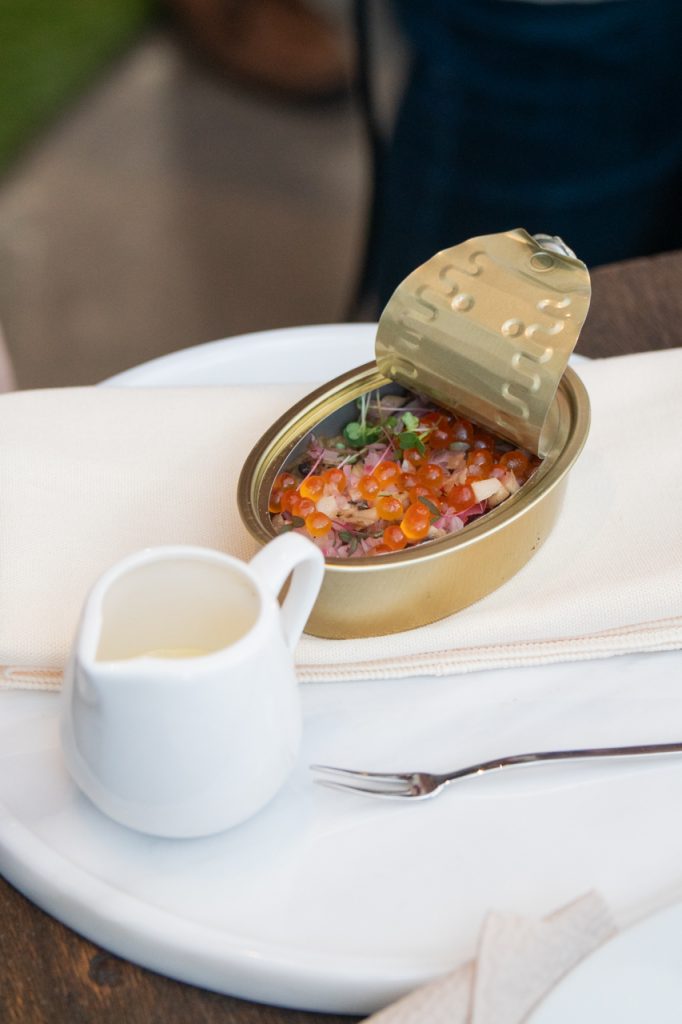 For his dish, Zaguirre reimagined the pulutan classic by serving strips of pork belly, ribs, and bacon in a golden tin can instead of the usual sizzling plates. It's mixed with pickled mushrooms, a likewise pickled red onion, chili, and ikura which is a cured salmon roe popular for heightening up the flavors of Japanese dishes like sushi and rice bowls. Accompanying the dish are condiments sinamak (Iloilo's famous spiced vinegar) and ginger sauce.
The Peak – Grand Hyatt's Aliuss Abrazado paired this complex food with another important character in drinking sessions—beer. He served The Voice, a drink that speaks for the shaker's advocacy of "maximizing the usage of local ingredients." His beer is composed of Don Papa Rum, chocolate bitters, lime, and "a very secret ingredient" he came up on his own.
"It's inspired by tapuy," he said. Tapuy is a naturally fermented clear rice wine produced from the glutinous and non-glutinous rice obtained from Banaue and the Mountain Province.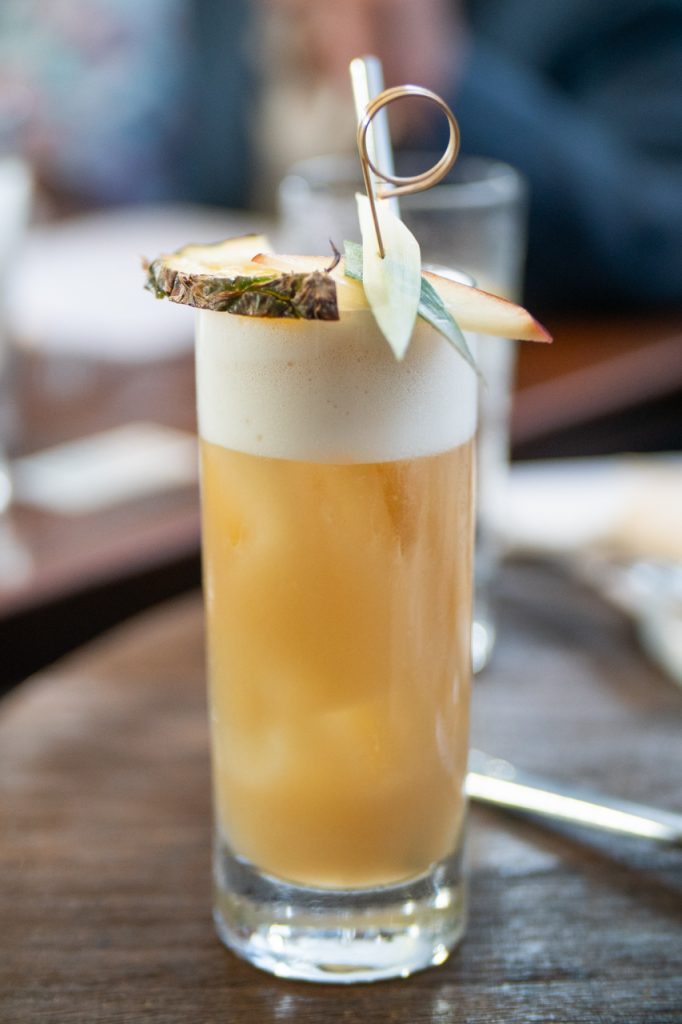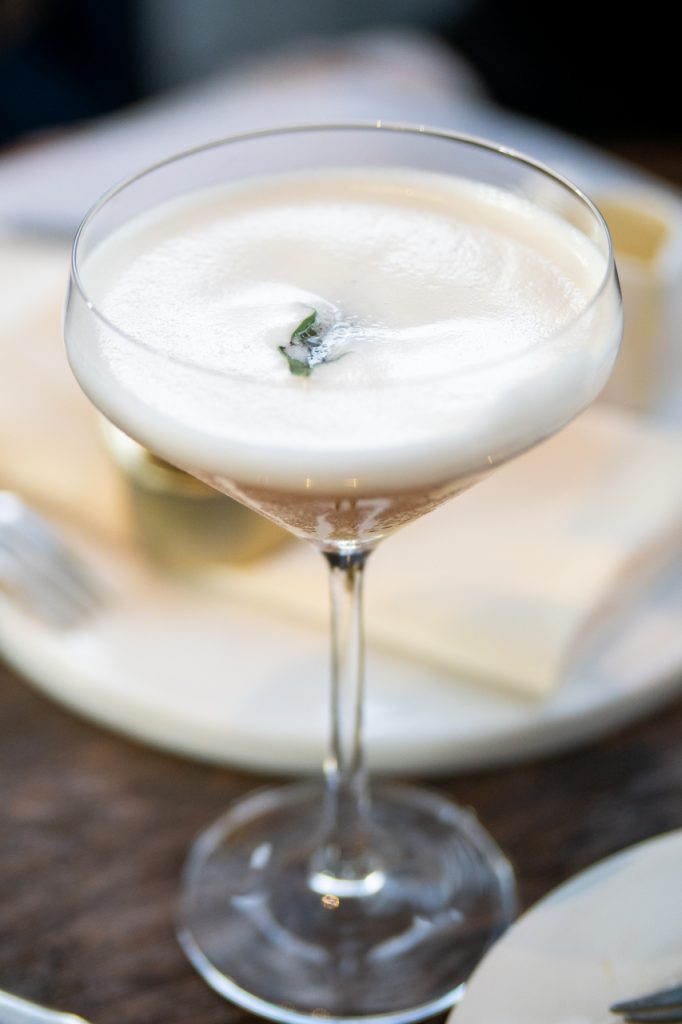 Enzo Luna of the Poblacion-based Run Rabbit Run, on the other hand, wanted to intertwine bravado and femininity in his cocktail. While the sisig's strength is predictable, Luna's drink surprises you. It starts sweet and playful with it being a mix of Don Papa Rum, calamansi, lime, and fernet but finishes with a heavy texture that comes from the added passion fruit syrup, elderfleur liquer, and basil.
Kalabasa + sampaguita wine or sago't gulaman cocktail
For the team of Lampara's chef Rj Ramos, Limbo's shaker Kiara Opeda, and Rambla's Arnel Salungsawa, the key is to have "seamless collaboration." According to Ramos, they already shifted their mindset from the competition and just thought that they will be representing not just the flavors of Don Papa Rum but the "taste of the Filipinos.
(READ: Why this Poblacion restaurant calls its grilled chicken anything but inasal)
So for his dish, Ramos made a camote cue but without camote. Instead of sweet potatoes, the Lampara chef used pumpkin, accompanied by crispy duck skin which his restaurant is known for.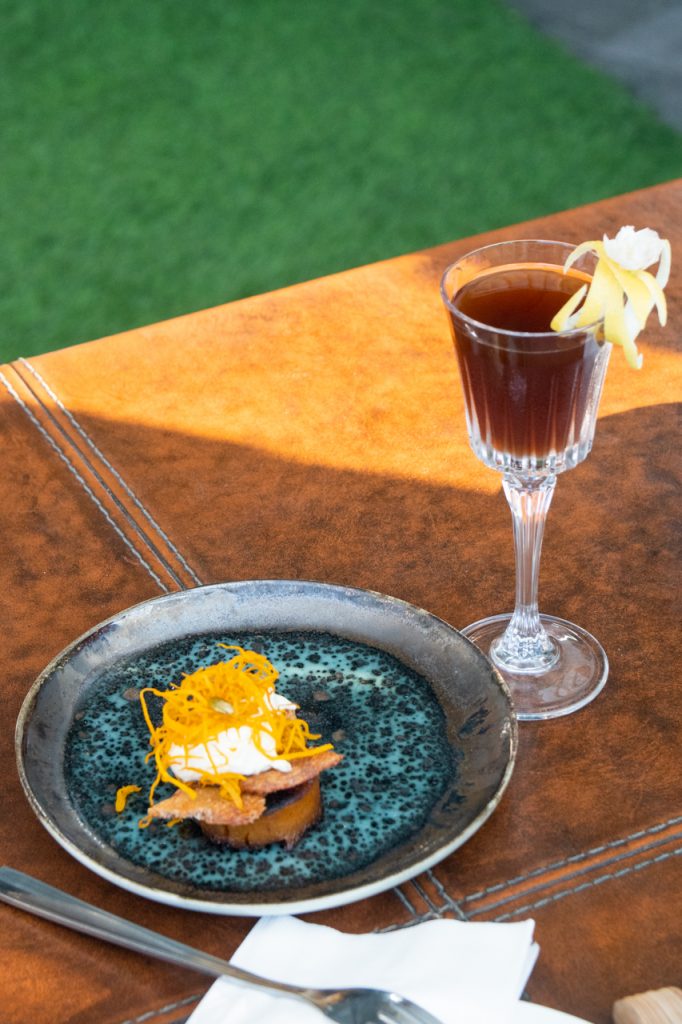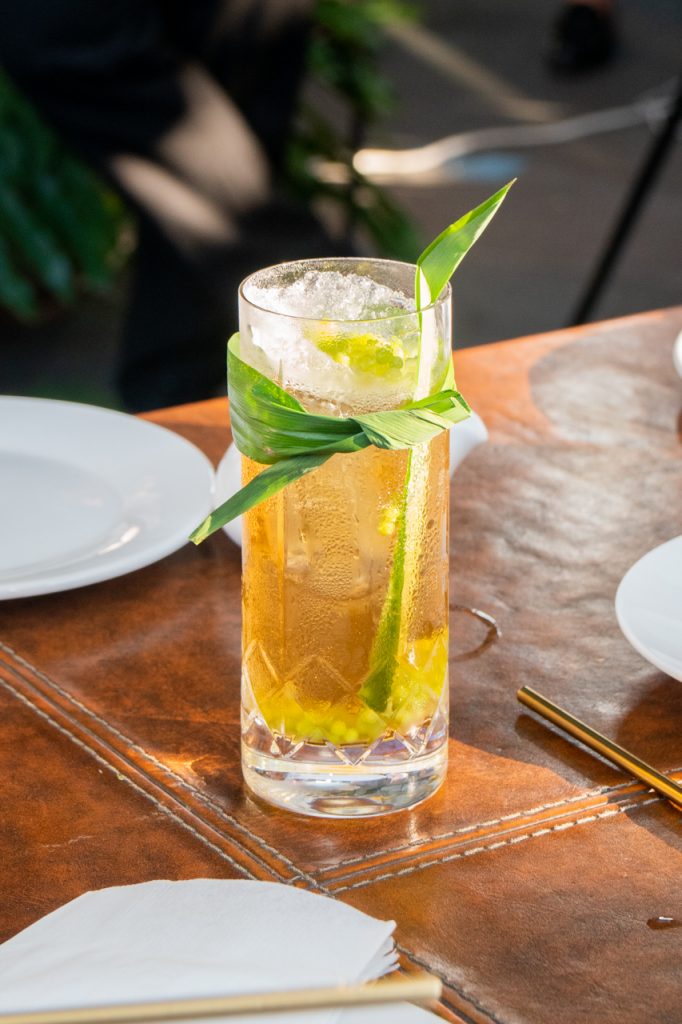 Opeda, the lone woman contender, paired this with wine based on duhat, spiced muscovado syrup, soda water, and, in representation of her aim to "create a drink that's kind of divine feminine," sampaguita.
Salungsawa's samalamig-inspired Dekada '90 drink is the mixologist's way to "break the wall between gastronomy and mixology." He used passion fruit, banana liqueur, coconut amaretto soda, Don Papa and Pandan Reduction, and melon caviar to create the concoction that gives hints of the tropical vibe sago't gulaman does.
Tacos and chicken + sweet mango or chili cocktail
This team decided to take the crowd to Mexico, starting with M Dining's chef Tom Basco's Sopes de Poyo de Don Papa, a Mexican dish with tacos made of masa harina and chicken marinated with a Don Papa drink. "The inspiration is definitely trying to put that rum flavor in my cooking in a way that would proudly represent Negros where the drink brand gets its ingredients," Basco said.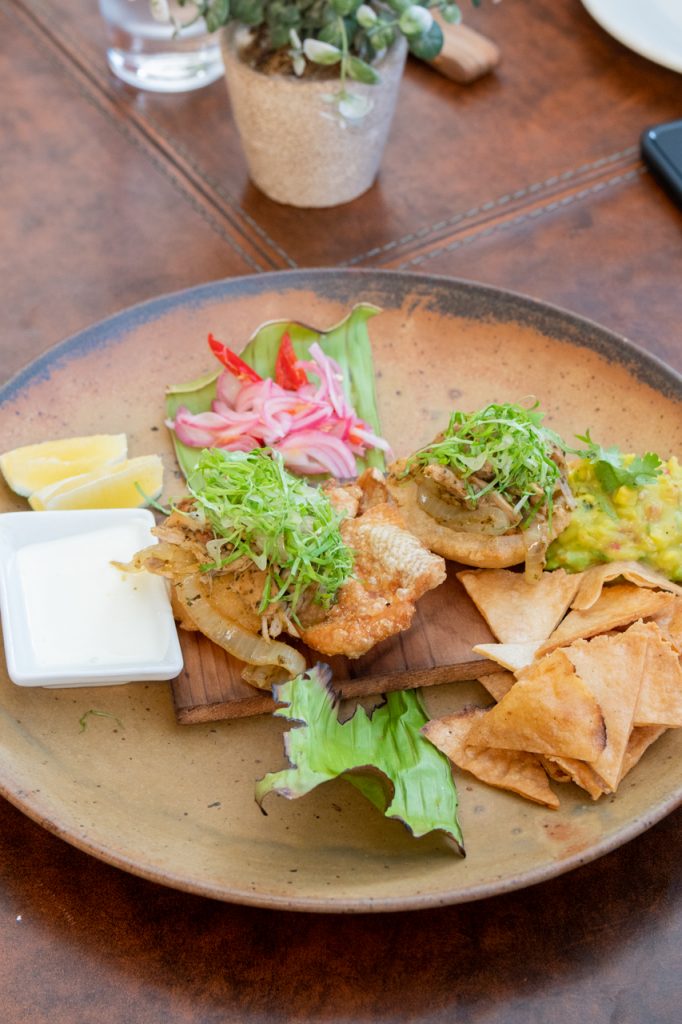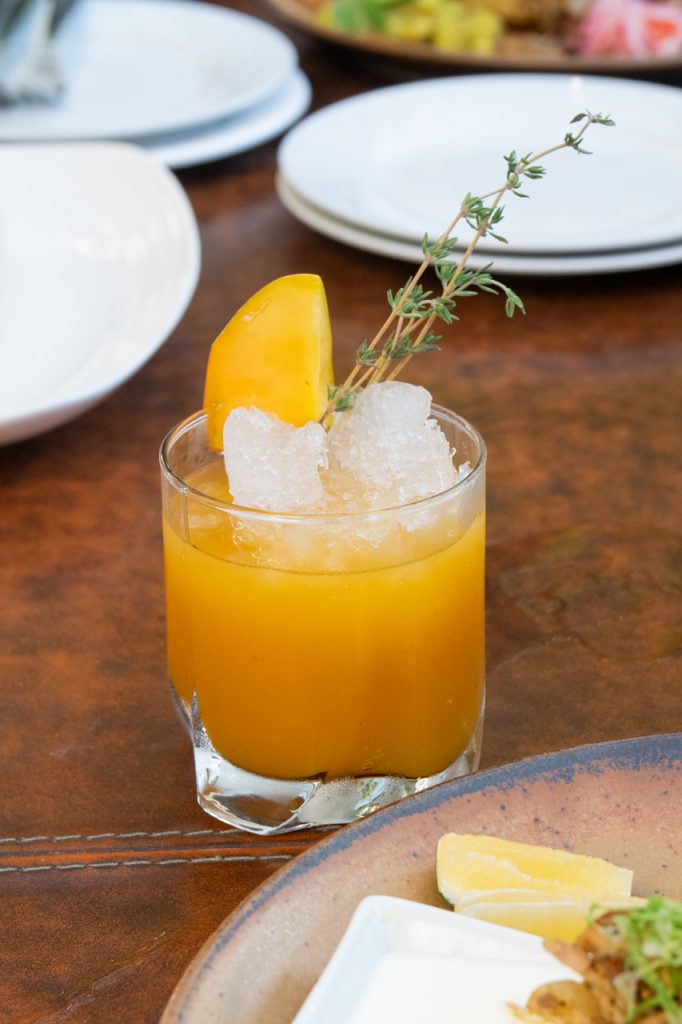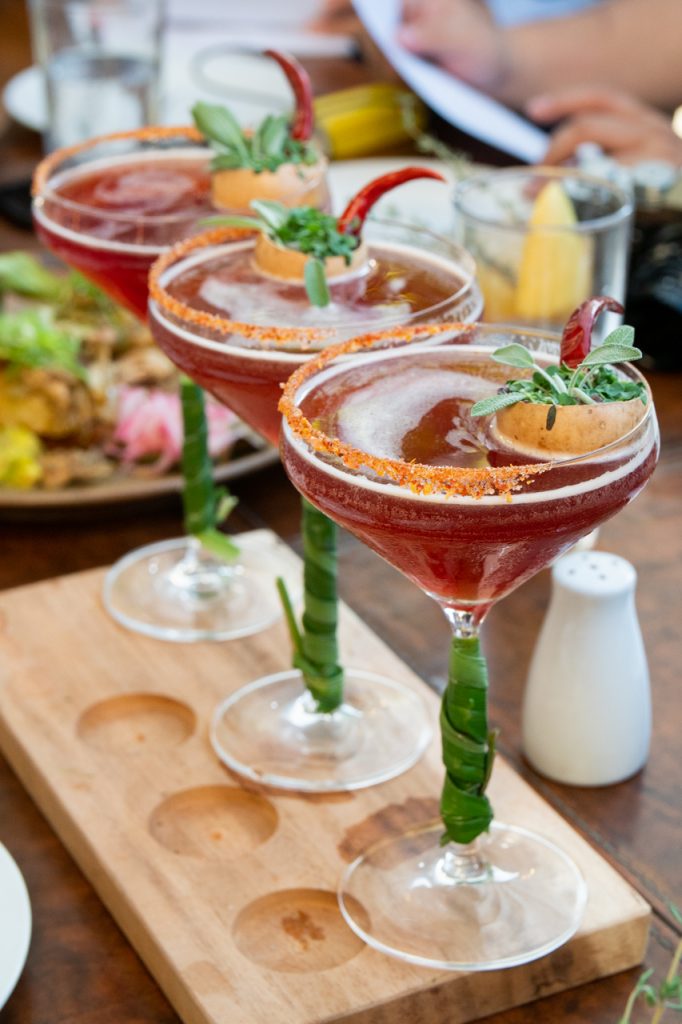 To complement this, Edsa Shangri-La Hotel's Jann Anis focused on balancing the sourness of the orange in the Sopes with a sweet and straightforward mango cocktail. "I believe that cocktails should cleanse your palate, so I made this."
Renz Montoya's weapon, on the other hand, isn't sweetness. It's amplifying the spice. For his chipotle tequila, Montoya infused various amounts of chili in his cocktail.
Rib-eye steak + orange or ginger cocktails
The team of Savage's Josh Boutwood, Alegria's Raoul Cornelio, and Polilya's Eric Jacildo was all about "winging it." It started off simple with The Ballade of Bodacious Bull, Boutwood's fresh take on a simply cooked rib-eye steak. A small bowl of what Boutwood likes to call "sticky pork" is served on the sides. It's a pretty straightforward dish, even if he adorned it with flowers.
(READ: Everything is cooked over open fire at Savage)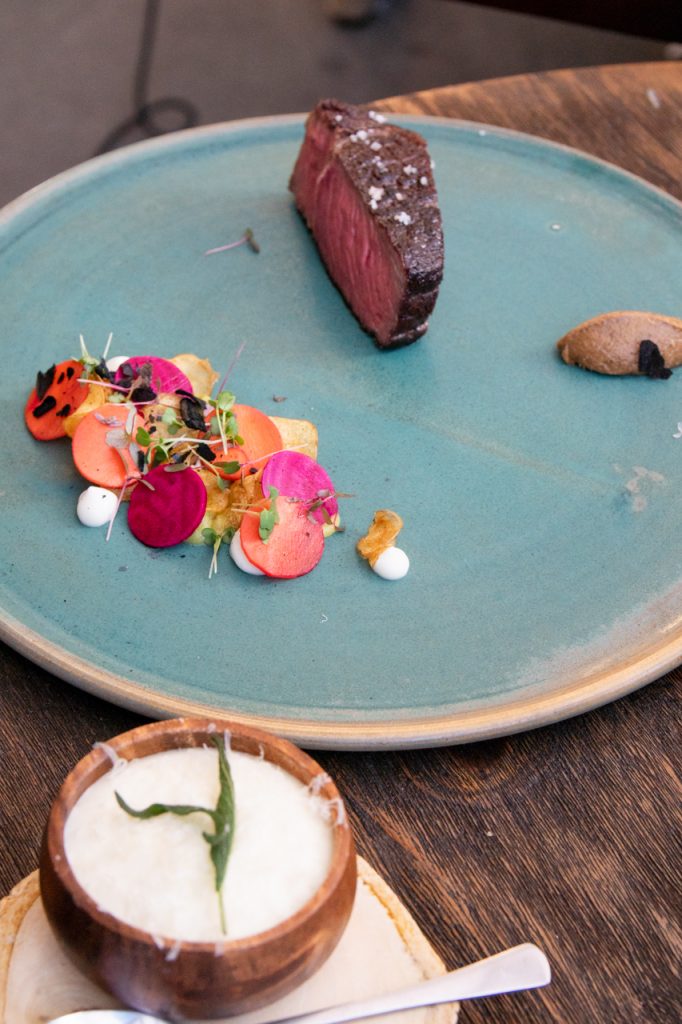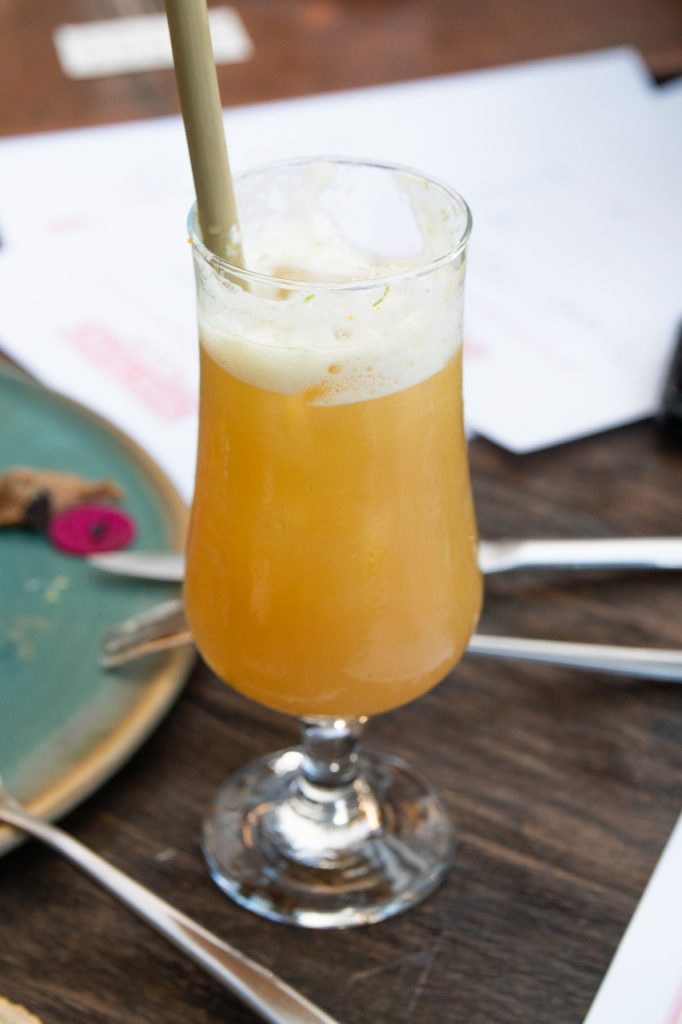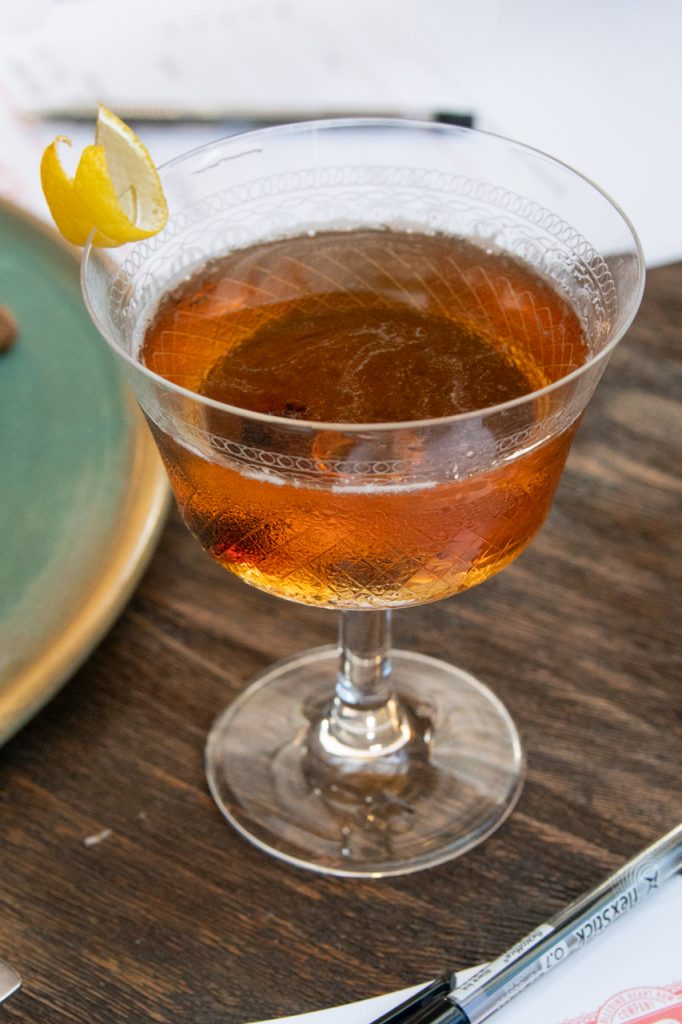 For the refreshing match, Jacildo matched his drink with turmeric agave syrup paired with ginger lime. To make it even more tangy, he added a splash of ginger beer.
(READ: There's a sangria bar above the Uniqlo building in BGC)
Cornelio's cocktail, on the other hand, relied more on sherry and orange bitters to create the zesty drink that is Papa Sherry.
Grilled chicken + cocktail with suman or pandan
Homemade red curry is the star of this team which is composed of chef Francis Lim of Tipple & Slaw, Jason Huseein-Ali of Grand Hyatt's The Peak, and Rodny Protacio of 1824.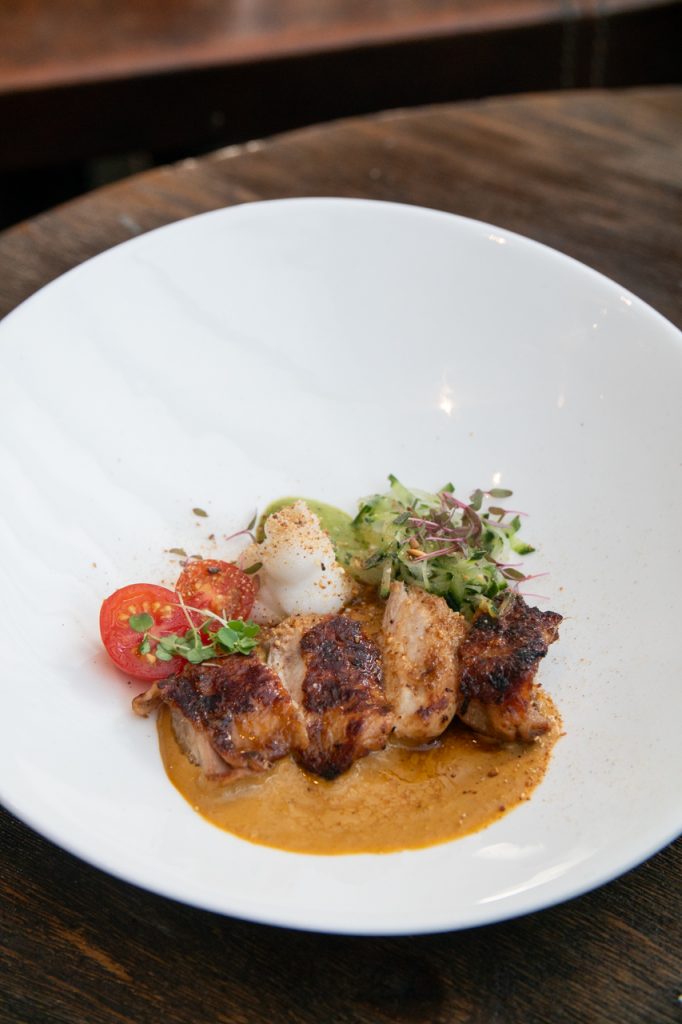 For the dish, Lim marinated red chicken thigh in lime juice and served it with rice puree, cucumber salad, and pineapple salsa verde. "I finished it with some tomatoes to take off the creaminess of the curry," he added.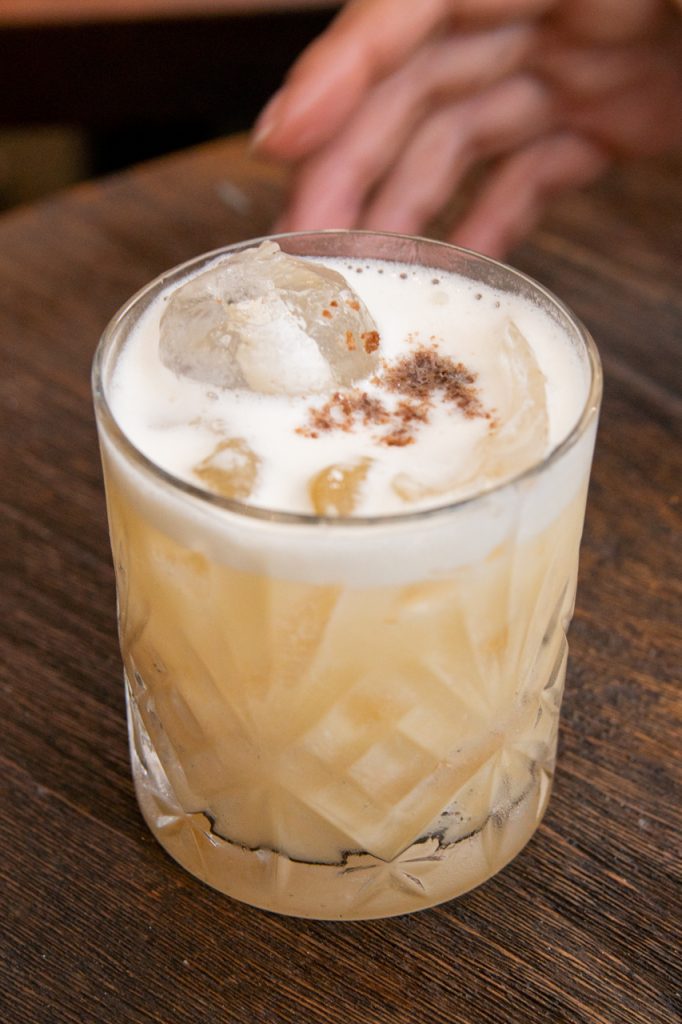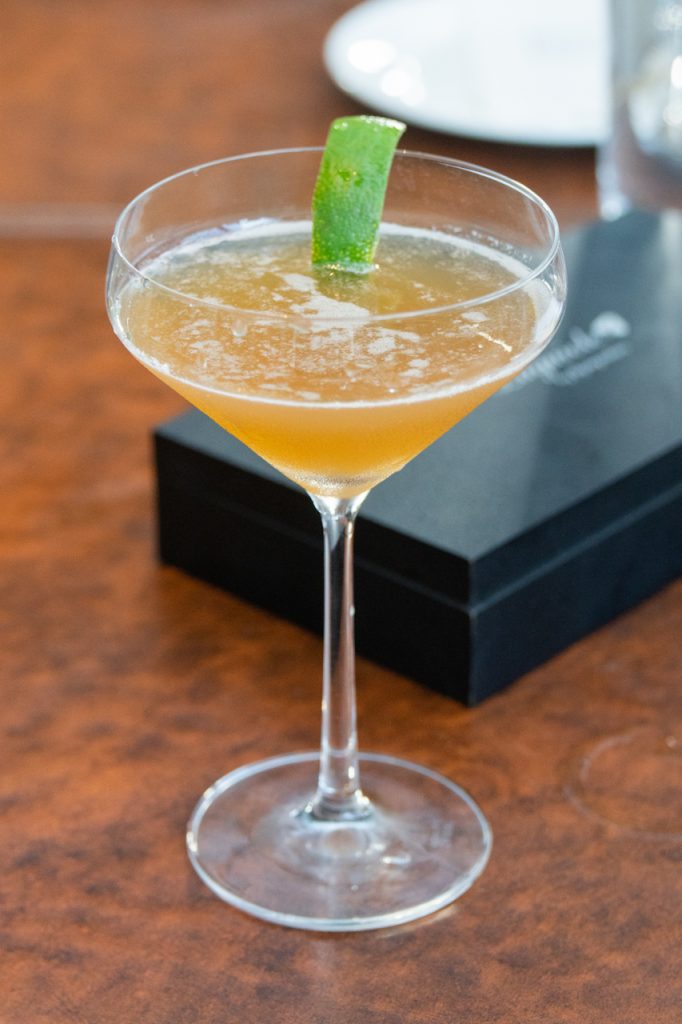 Huseein-Ali matched this with a coconut caramel sauce cocktail, suman, and latik. The compound drink rooted in the traditional Filipino desserts is able to balance the sweet and spicy smack of the red curry. Protacio carried on with the other drink's Filipino theme with his pandan liqueur Ode to Joy. It's pretty simple and straightforward with the fruity flavor that's great for days as scorching as the ones we've been having.
Get more stories like this by subscribing to our newsletter here.
Read more:
Feeling fancy? There's a one-night-only caviar and champagne pairing at The Pen
Here's a guide to regional wine and cheese pairings
Would you try pairing coffee with Korean fried chicken?
Read more by Amierielle Anne Bulan:
A bibingka and bacon pairing is Refinery's newest answer to a well-packed brunch
You can learn to make your own tabletop games at Design Week Philippines 2019