Exercise your right and obligation to vote.
During the 90-day campaign season, I witnessed my fellow citizens be blinded by money and power. I saw them support members of popular political dynasties whose platforms they barely know and understand. I saw members of religious groups mindlessly show support for the roster of senatorial bids shoved to their throats by their leaders; and I even heard them say that they "don't care who will win. Pare-pareho lang naman sila, eh. Walang magbabago."
But we here at Nolisoli.ph beg to differ. May magbabago kung boboto ka; not your money, not your affiliations, not anyone who holds power over you, but you yourself. You, a member of the Filipino electorate, have the power to help the country by not using your self-interest in voting. Use instead your conscience, values, and intellect as you cast your ballot this Monday, between 6 a.m. to 6 p.m.
But before you do so, make sure your vote will count and be free of errors by strictly following these guidelines on the day of the elections:
1. Prepare your vote-for list
While campaign materials are not allowed inside voting areas, you can bring your list of bets to vote for.
Election day is only a few hours away so better start researching about the candidates and their stands (if you haven't yet) and finalize your bets in the national and local races. Make sure that you take this first step very seriously. Read up as much as you can, watch the debates, and be critical with their promises.
If you have narrowed down your choices, familiarize yourself with their numbers to make it easier for you to cast your ballot.
2. Find your voting precinct
You can find your precinct in four ways: on a website, via phone call, via Twitter, or manually.
For online checking:
You may visit this link (which just went live yesterday, May 10) to find the precinct assigned to you by the Commissions on Elections (Comelec). The website will ask for your name, province, and municipality, as registered in your Voter's ID.
Comelec said the voter database used for the website is updated "as of the last voter registration period in September 2018."
However, if you haven't voted for the past two elections, your voter record may have been deactivated. Citizens with deactivated voter records will have to "wait for the next resuption of the voter registration period after the May 2018 elections to have their registration record reactivated," stated Comelec.
Through phone call:
You can dial the Precinct Finder Hotline (02) 526-7769. Just make sure you'll be calling during the 9 to 5 office hours.
Via Twitter:
As posted by Radyo Comelec on their page last May 9, registered voters may send them a direct message (DM) to ask for their assigned precincts. Here's an important reminder from them, though: Do not tweet to Comelec your personal data as this can be seen by anyone. Just patiently wait for their response through DM.
All those who had DM'ed us, we'll reply you tomorrow. Yes, we are currently checking the #PrecinctFinder for you. And to those tweeting their personal data, please DM us. Some were screen capped already, please delete tweet for those we have replied. #SocialServiceParaSaBayan

— Radyo COMELEC (@radyocomelec) May 9, 2019
Manually:
If you're really more of an analog person and you prefer to do everything manually (just to be sure, right?), you can visit your local Comelec offices or the schools assigned to be voting areas to manually find your assigned precinct on a long list of voters list printed on a tarpaulin.
Once you find your assigned venue, make sure you know its exact place so you won't waste time finding your way there. 
Voters who need assistance, like persons with disabilities, are allowed to bring a companion. Poll clerks are also present in the polling areas to assist.
3. Proceed to your assigned polling place and identify yourself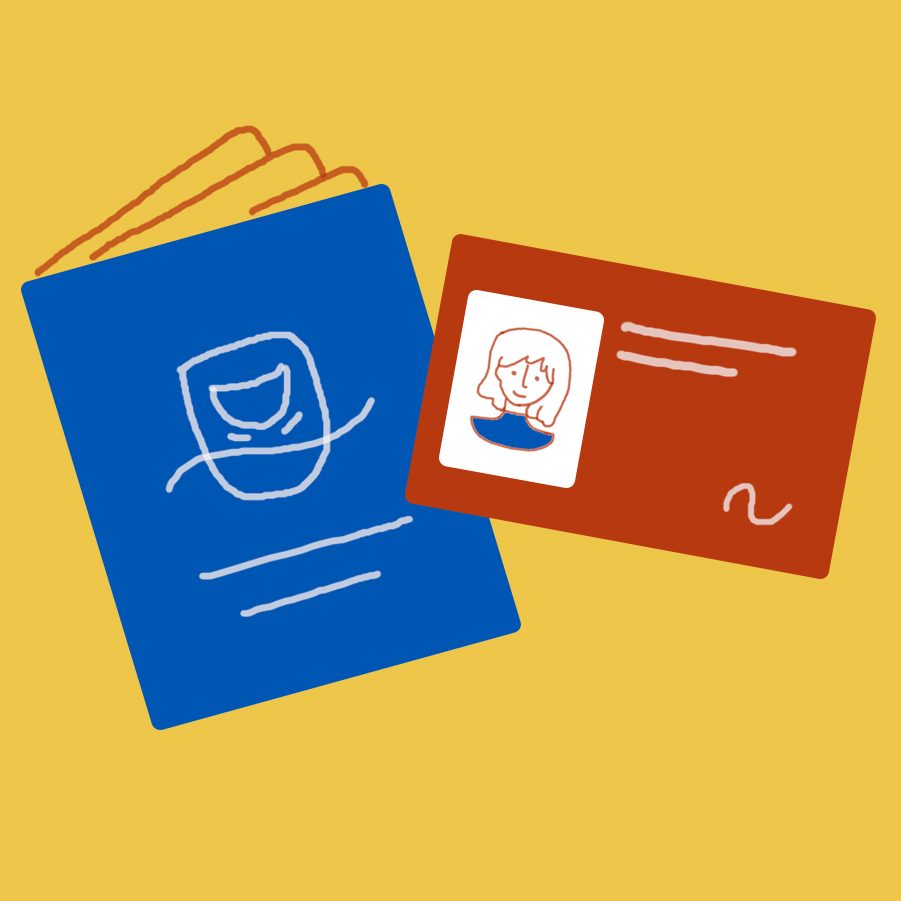 Upon arriving at the polling place, fall in line in the holding area where volunteers will inform you of your assigned room. Make sure that you brought a valid identification card with you to verify that you're not a "flying voter," Comelec's term to citizens who vote in more than one precinct, which is illegal by the way.
Some precincts will also be using Comelec's new registration verification machine (VRVM) which is a live fingerprint scanning technology that verifies the voter's identity. The VRVM will be pilot tested on 14 areas: Manila, Quezon City, Cavite, Caloocan City, Davao City, Davao del Sur, Cebu, Negros Occidental, Zamboanga del Sur, Bangsamoro Autonomous Region in Muslim Mindanao, Iloilo, Nueva Ecija, and Misamis Oriental.
VRVM is being shown by Dir. @jabjimenez as thid will be used for 14 pilot areas:
Manila,QC, Caloocan, Pangasinan, Nueva Ecija, Cavite, Iloilo, Cebu, Negros Occidental, Davao Del Sur, Zamboanga Del Sur, Misamis Oriental, Davao City and BARMM. pic.twitter.com/gEbQhwVfM1

— Radyo COMELEC (@radyocomelec) May 10, 2019
The VRVM is like the regular time-in fingerprint scanner at your office. The only difference is that once the machine verifies your identity, a verification receipt will be printed. This receipt (which will only be printed once) will serve as your pass to obtain your ballot from the members of the Board of Election Inspectors at your assigned room.
4. Get your ballot and fill it out
Once you're in the right room, approach the inspectors at the front and obtain your ballot, which is enclosed in a secrecy folder that comes with a marking pen. Don't worry about bringing your own pen to the precinct as Comelec will make sure you'll have one to use.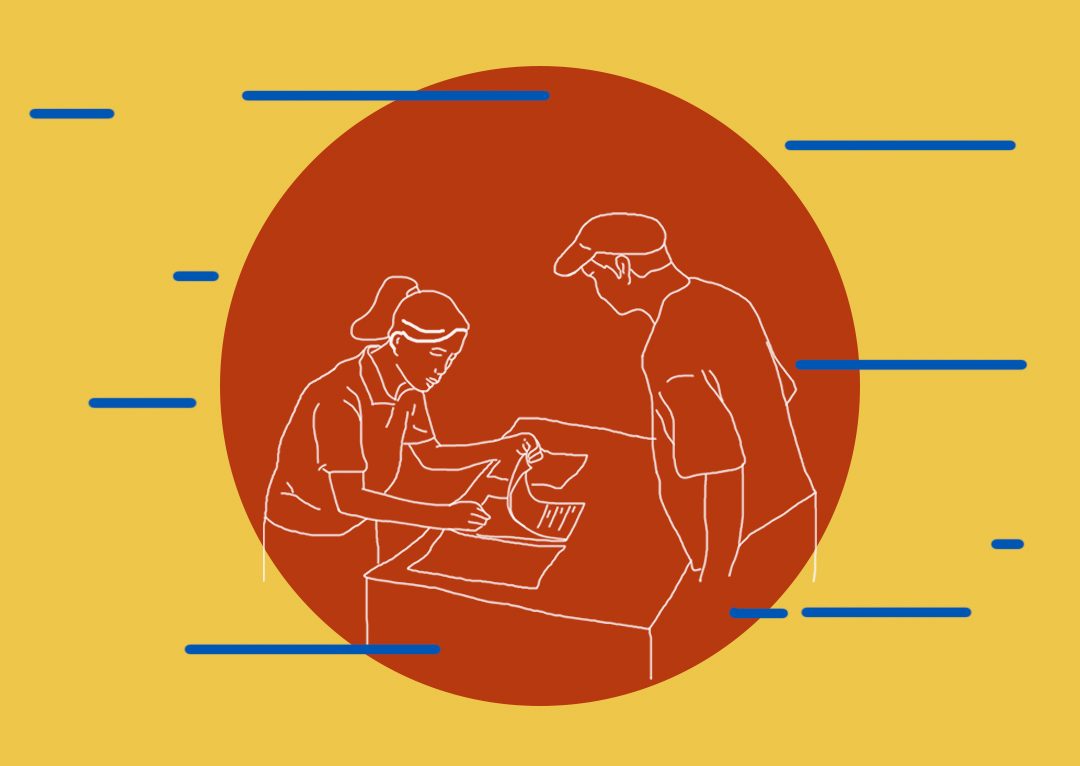 This ballot represents your only chance to vote. You cannot get a second one. Make sure that once you have your ballot, you never show it to anyone. Do not take photos or make copies of it as you will be committing an election offense; there is no need to be sentimental or make souvenirs with that piece of paper.
On your ballot
So to truly guide you as you vote, we'll narrow it down to what you'll be seeing on your ballot. Comelec has already posted sample copies of the ballots per area on their website to help voters familiarize themselves with how it will look. 
Let's break the ballot down one by one.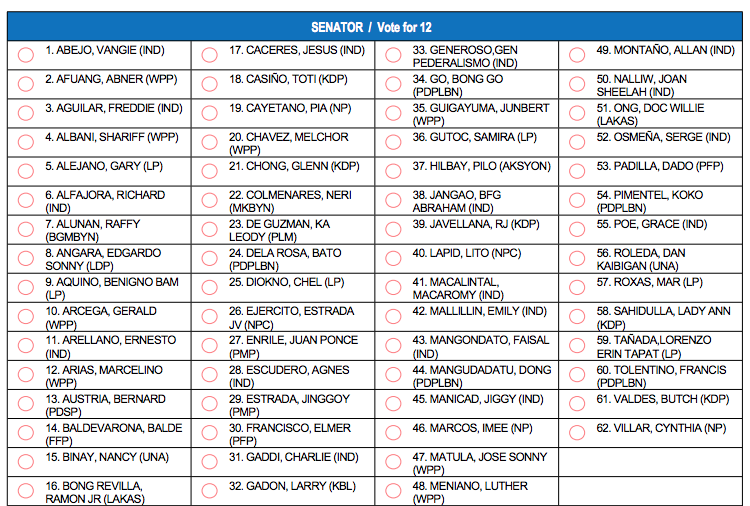 The first portion will show 62 names of senatorial candidates arranged alphabetically. As enshrined in the Constitution, you will only have to vote for 12 candidates (do not exceed or your ballot will not be counted) to fill half of the senatorial seats. The remaining half, who were elected in 2016, will still serve for three years.
The second part is composed of names of candidates seeking for a seat in the House of Representatives, the lower chamber of the Congress. You can only vote for one.
In case you need a refresher, members of the House of Representatives are often referred to as congressmen or district representatives. They are elected to represent an area (which can be a city, district, or a province) with a population of at least 250,000.
Article 5, Section 7 of the Constitution also states that members of the House of Representatives are elected for a term of three years and  shall not serve for more than three consecutive terms.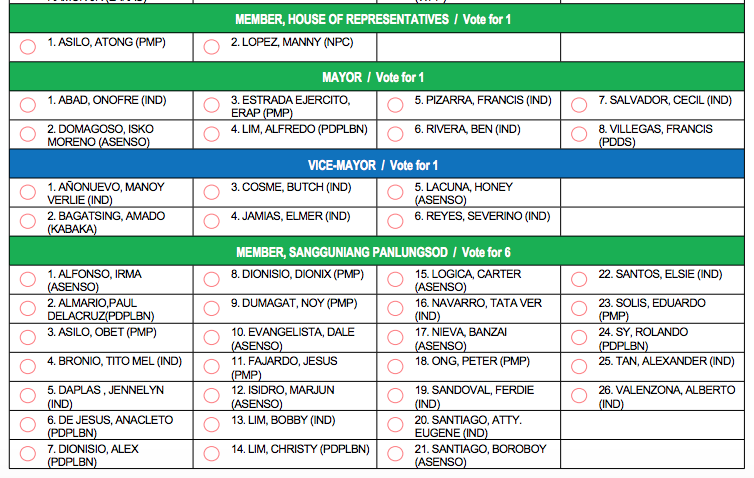 The third and fourth sections are for your mayor and vice-mayor candidates. Read and observe around your local community on the background and credentials of those running.
Sangguniang Panlungsod falls on the sixth section, and this is where you will vote for your chosen councilors. The duties and functions of councilors, as stated in the Local Government Code, is to serve as the legislative body in the local level. 
Printed on the second page of your ballot is a long list of party-list organizations. Each citizen can only vote for one party.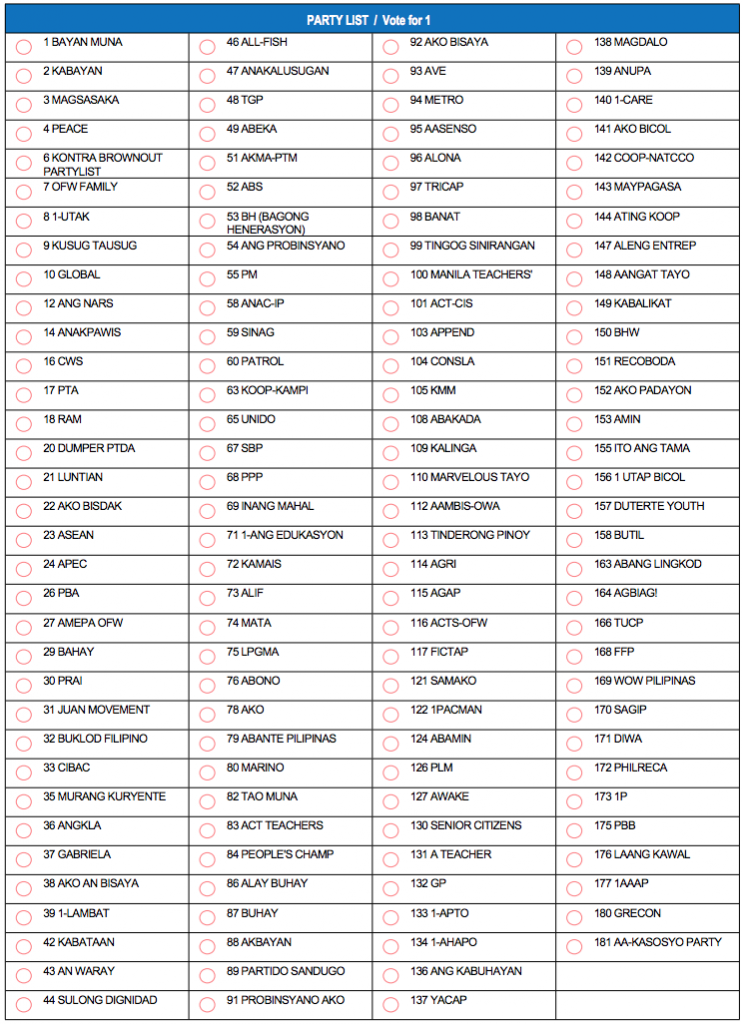 Take note: No exact number of party-list representatives is announced before the elections because this will be determined once the votes have been tallied at-large.
As written in Republic Act 7941, one party-list will have a seat in the House of Representatives if they get two percent of the total gathered votes. The party-list will get two seats if they will be able to get four percent of the votes while a third seat will be provided to the party that gets six percent of total votes. The Comelec will rank the 181 party-list candidates based on these percentages and proceed to allocating seats for them.
Remember that in all of these ballot portions, you can vote less than the required number but not more.
5. Bring your ballot to the vote counting machine (VCM)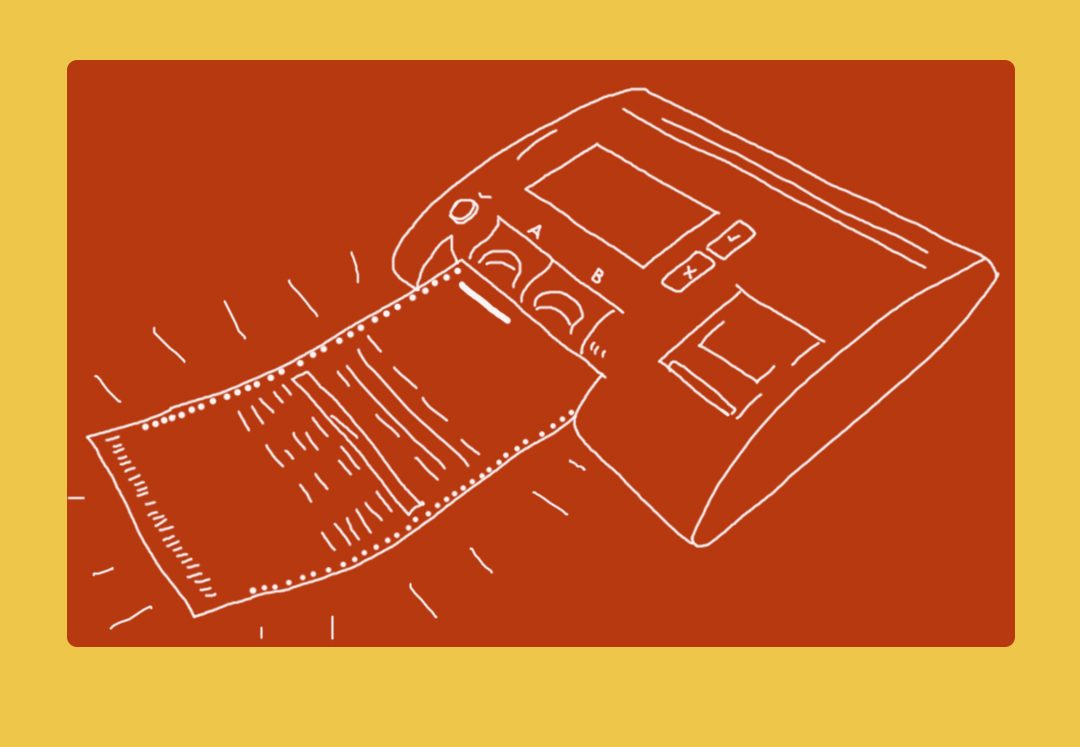 Enclose your filled-up ballot in its accompanying secrecy folder and bring it to the VCM. Insert it into the machine and wait for the machine to finish processing it. A voting receipt will be printed by the machine once your vote has been counted as valid. You must review the receipt confidentially as it bears the names of the candidates you have voted for. Make sure that it matches your ballot and list. If it doesn't, register your complaint to the board of inspectors.
6. Time for the indelible ink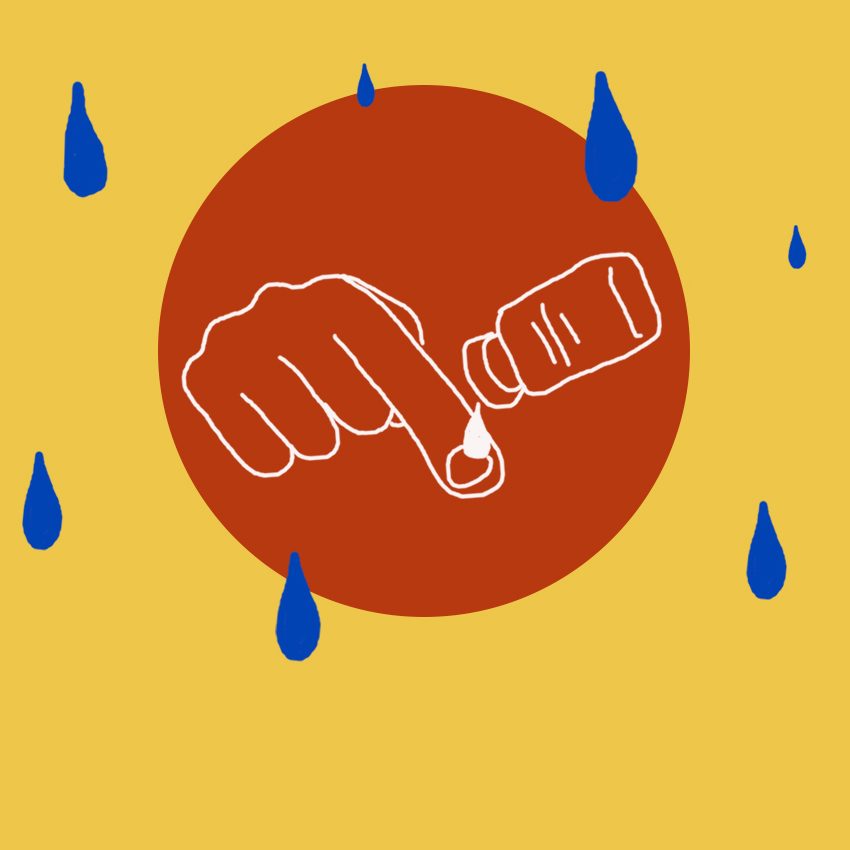 If you find no problems with your receipt, proceed to the poll clerk and have your finger marked with indelible ink. Once this is done, give yourself a pat on the back as you have done your obligation as a citizen of the country. Let's hope that the ones you have voted will be our leaders to the betterment of our society.
Get more stories like this by subscribing to our newsletter here.
Read more:
Netizens are seen clutching their bags when around Bong Revilla
Spare trees from election campaign materials, environmental group urges COMELEC
In the killing fields of Negros, the lives of farmers and activists mean nothing
Palawan to be divided into 3 provinces under new law
ART MELANIE CHANG