I hate apple pie but this patisserie in Ortigas changed my mind
In the spirit of "critiquing" food staples—hello, New York Times—here's a take on apple pie
info
Le Rêve Patisserie by Angeli Nasser

French-Filipino

11:30 a.m. to 8 p.m. Mon. to Sat.

₱

P100 to P200 for pastries and meals, P730 for large pie
As a child attending birthday parties of classmates and playmates at this famous fast food chain, I would always dread eating the apple pie. I would rather eat its local counterpart from this other fast food chain that has peach and mango bits.
When I grew old enough to earn a seat at the adult table during family lunches, I would Lazy Susan each and every potluck meal except for my relative's version of the apple pie.
I can't quite pinpoint exactly what it was that made apple pie repulsive to me, until my boyfriend pointed it out: I just don't like the idea of having apples cooked—as well as the excessive amount of cinnamon that makes it taste like a gingerbread (another dessert I don't like).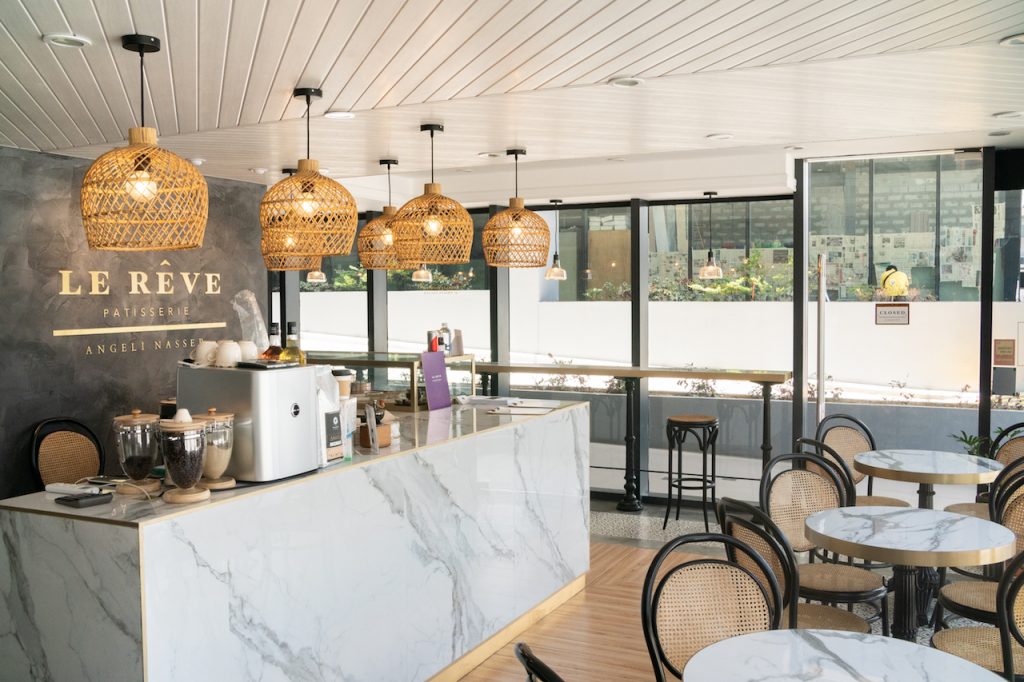 But a recent trip to a patisserie in Ortigas changed all of that.
Le Rêve by Angeli Nasser started as an online business in 2016 with their best-selling apple crumble pie. But even Nasser's passion for baking started earlier than that.
Nasser, a Paris-trained pastry chef, actually started baking only in 2012. She quit her non-profit job to take a short course at Enderun to learn more about baking, before deciding she wanted to pursue it as a serious business by studying in France in 2015. Nine months into the program, she had to come home to assuage her parents' fears related to the Charlie Hebdo attacks.
The name of her restaurant located in Ortigas comes from the French words which mean "the dream," a fitting moniker for her vision of bringing a piece of the City of Lights to Manila when she left.
What she learned from a nine-month stint learning from school and through an internship, she put to use by establishing an online business that eventually became known by some patrons for its apple pie.
However, Nasser acknowledged that making apple pie isn't exactly a revolutionary thing to do—it's a classic, to say the least. What she did instead was to stick with what she knows and what she learned in France: that to make anything, you have to keep in mind that the key ingredients have to shine through.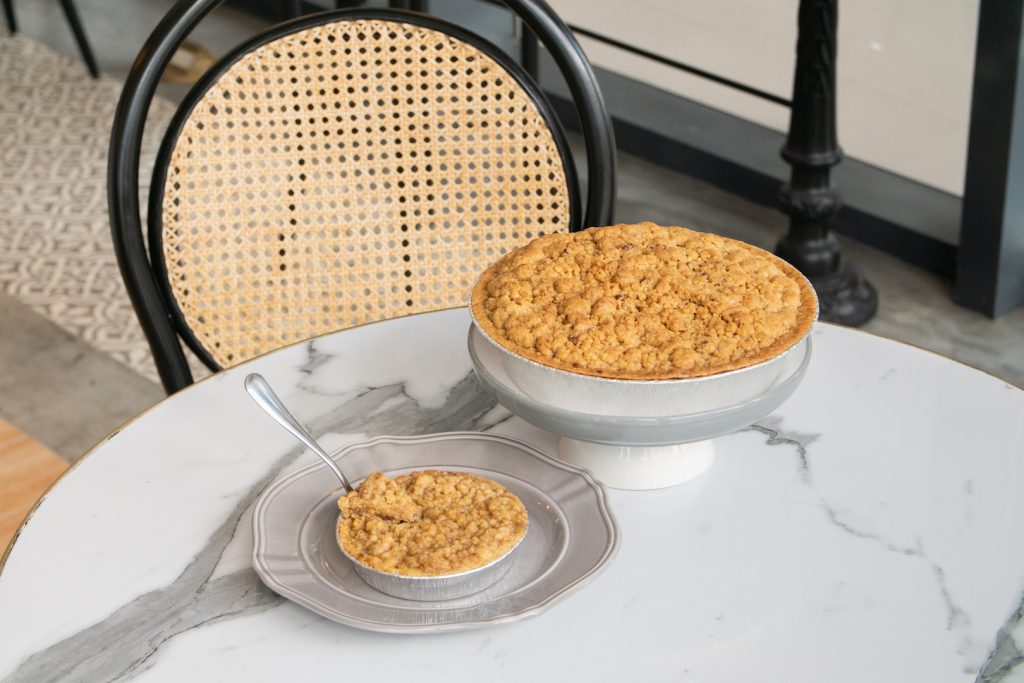 Unlike other apple pie versions, hers, which come in tart size and in a large eight inches version, uses the basic formula for the crust to render a thin, golden, crumbly, and not-too-sweet base. She even skips the eggs, making her recipe technically vegan
The filling is a mix of green and red apples, but instead of cutting it into cubes, she slices each fruit thinly and stacks it neatly before covering it with a crumb topping. The mixture of two apple variants results in a cacophony of sweet and slightly tart flavors, which go perfectly with a neutral crust. In that aspect, she was successful to make apple shine through, and in the process convert people like me who hate this pastry into fanatics.
But the apple pie isn't all there is at Le Rêve. In an effort to utilize local ingredients—something she also learned from the French—Nasser also makes other baked goods such as a calamansi tart and a lava cake that's more souffle than cake. There's also her version of the French classic madeleines infused with dalandan making it slightly citrusy.
The rest of what little items they have on the menu actually goes against the very definition of patisserie but nonetheless tickles the tastebuds just as much as the pie.
There's Nasser's pasta recipe using Laoag longganisa, a family-favorite which she decided to include together with her mom's shredded adobo that fills the adobo sandwich.
Of her choice to stick to a small selection of items in addition to her signature pie, Nasser says she would rather focus on what got her there in the first place. There are also seasonal offerings like their dalandan jam, but it is and will always be about the apple pie which started it all.
Get more stories like this by subscribing to our newsletter here.
Read more:
We are not lying: There's a longganisa stuffed with laing
Have a golden chocolate cake and eat it, too at Aperitif
A first look at the newly opened Shake Shack in BGC
TAGS: adobo sandwich apple pie calamansi tart dalandan madeleine le reve patisserie by angela nasser longganisa pasta
WHY GO?
Le Revê Patisserie's apple pie recipe is a return to basics without compromising on the key ingredient
MENU