This global milk tea franchise just opened at the Mall of Asia
You might want to add The Alley on your radar
info
The Alley

Milk tea, desserts

10 a.m. to 10 p.m.

₱

P100 to P200
We've said it over and over again but the milk tea craze in the country has no plans of slowing down. New concepts and unique spins of the classic beverage are popping around the metro at an alarming pace (not that we're complaining). At the same time, renowned milk tea brands are also making their way to the country. 
(READ: Milk tea is served shaved in this Manila dessert shop)
With the multitude of stalls around the metro, The Alley, the newest milk tea franchise that launched in the Philippines (not to be confused with other The Alley milk tea shops), may easily blend in with everyone else. But if you've recently been to Taiwan or Hong Kong, then you'll know what the fuss is about.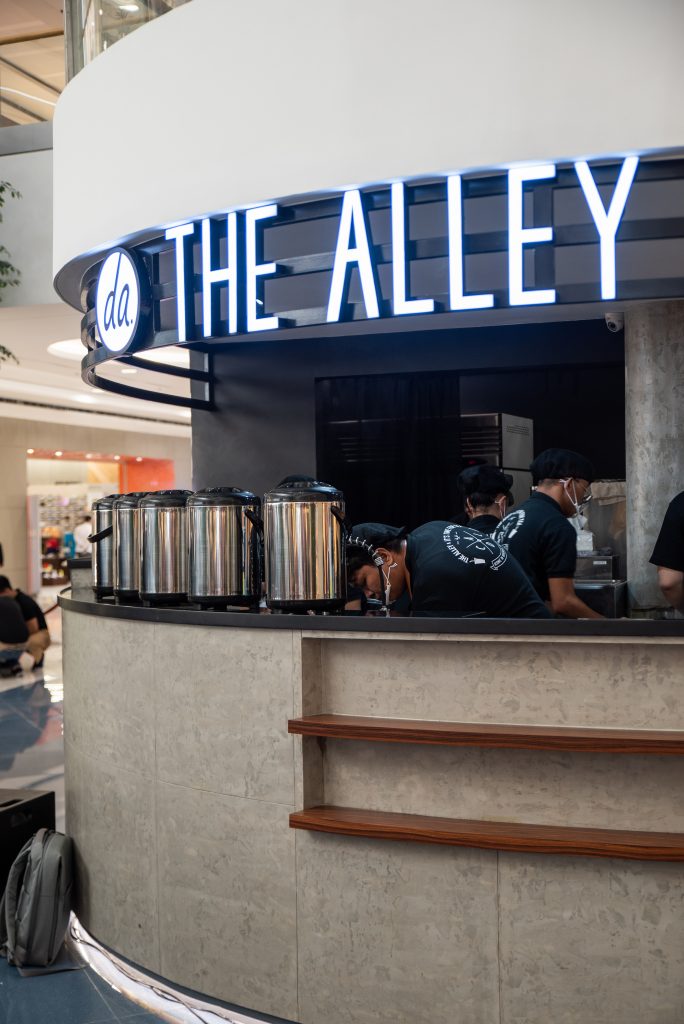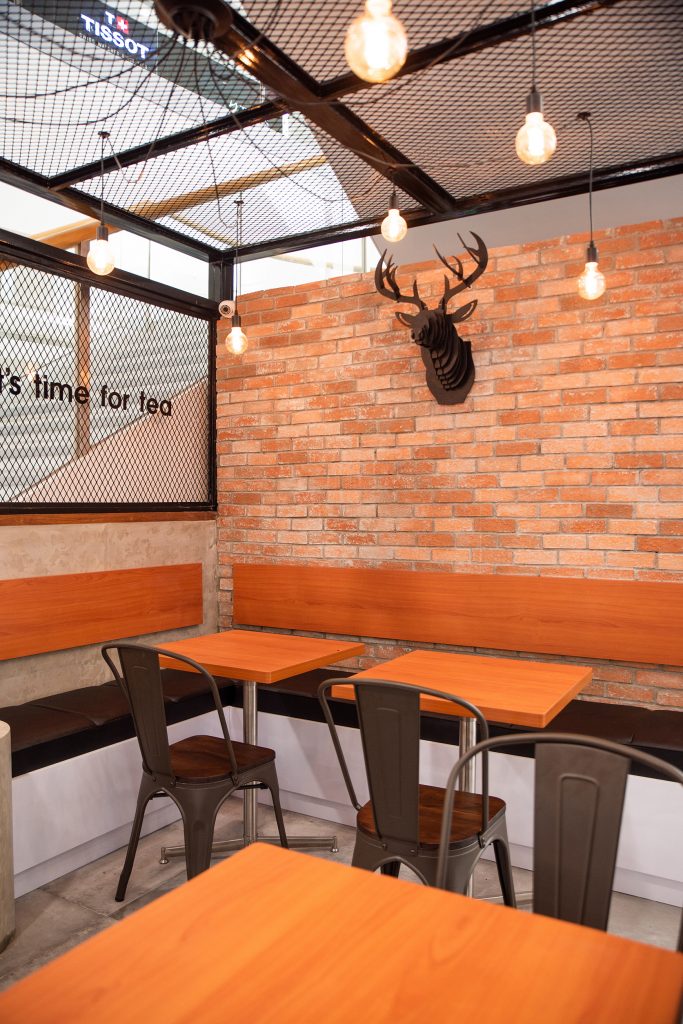 Established in 2013, The Alley prides itself as one of the pioneers of the brown sugar milk tea phenomenon. Their brown sugar beverages are infused with deerioca, a term they use for their in-house tapioca pearls which are hand-kneaded from scratch. From its humble beginnings in Taiwan, The Alley has expanded exponentially to different parts of the world, and the latest one happens to be in the Philippines at the SM Mall of Asia.
Perhaps the real reason behind The Alley's cult following can be traced back to its mastermind Mao Ting Chiu, who is actually a designer by profession. But Chiu's goal for this business venture is simple: It's to combine his expertise with the growing demand for milk tea. The result is a line of stunning milk tea beverages that are too good to waste.
As of writing, only seven milk tea beverages are available at the Mall of Asia branch. For one, the brown sugar deerioca series has four variants that includes other uncommon flavors (for brown sugar milk tea, that is) like matcha and cocoa.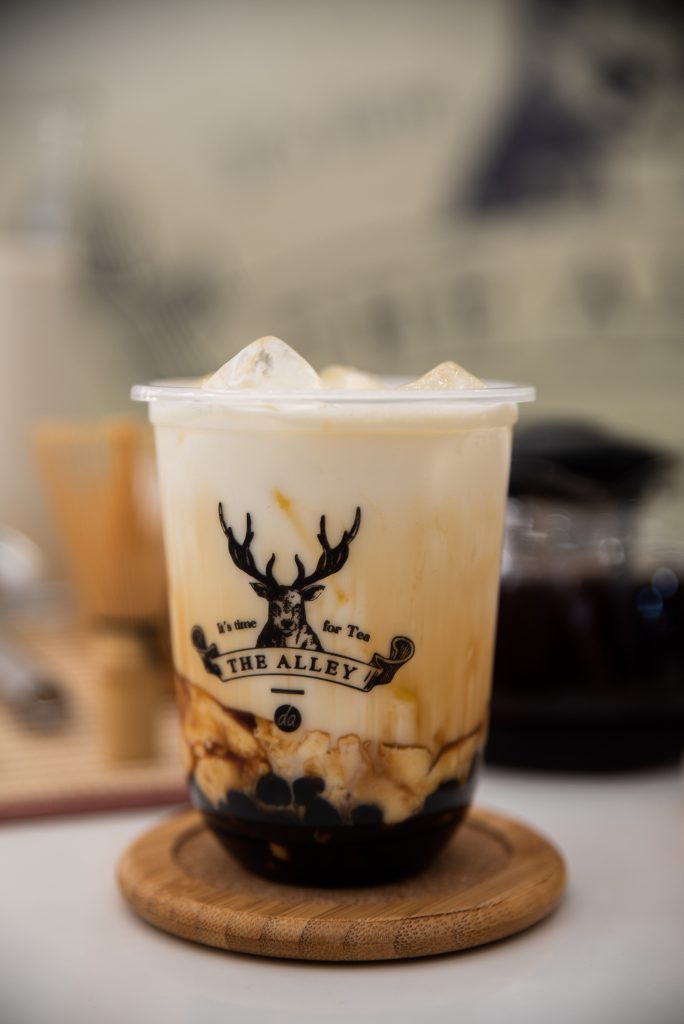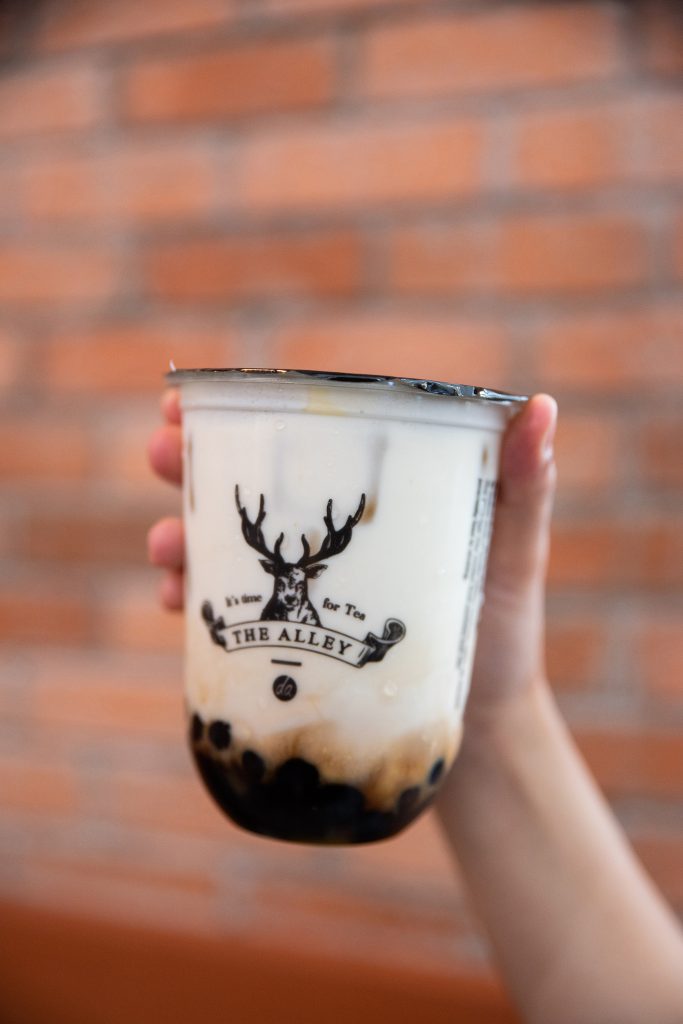 If you're more of a traditionalist, you can never go wrong with brown sugar deerioca milk. It's milk tea brushed with lava-like brown sugar syrup at the sides. Warm deerioca sits at the bottom of the drink, which provides a nice contrast to the cold beverage. You can also taste a hint of tea as you drink it, which comes off as a surprise considering that brown sugar beverages are predominantly made with milk only.
But if you prefer to have it the other way, get the brown sugar deerioca crème brûlée milk. It's pretty much the same as the former, except that it's milkier and creamier.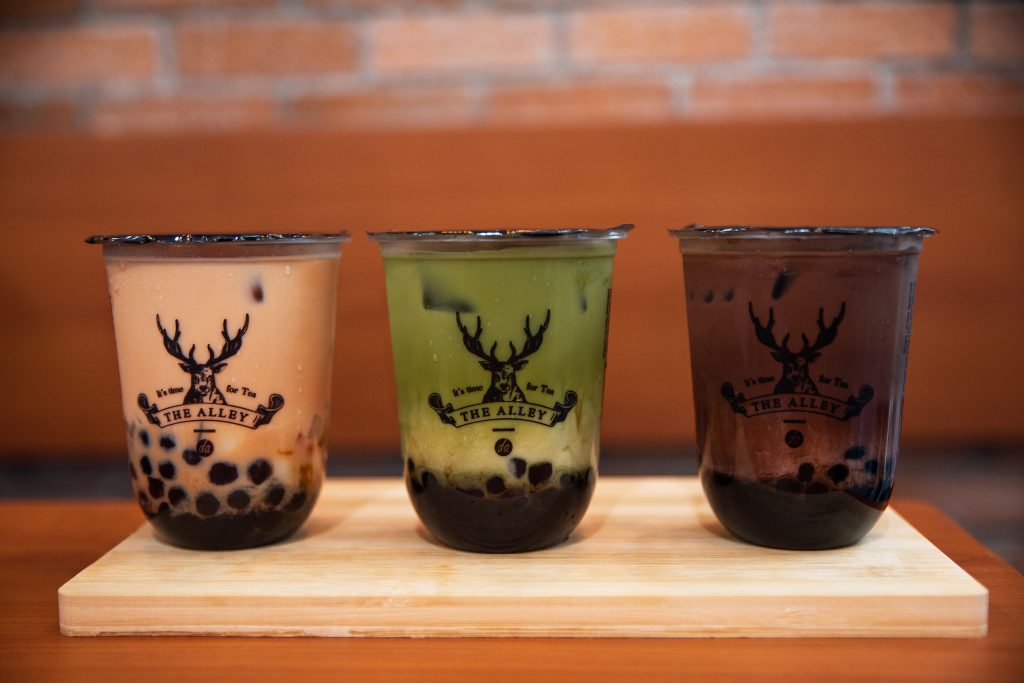 Though if you're keen on trying other brown sugar flavors, The Alley has matcha and cocoa brown sugar beverages. Both variants have just the right amount of sweetness to it. The cocoa variant, on the other hand, carries a darker chocolate taste to it.
But perhaps what's really worth checking out (at least for me) is the trio milk tea. It may look simple but don't underestimate it. Infused with tapioca, coconut jelly, and konjac jelly, this house blend milk tea has a uniquely fruity and creamy flavor, all while maintaining the flavors of tea.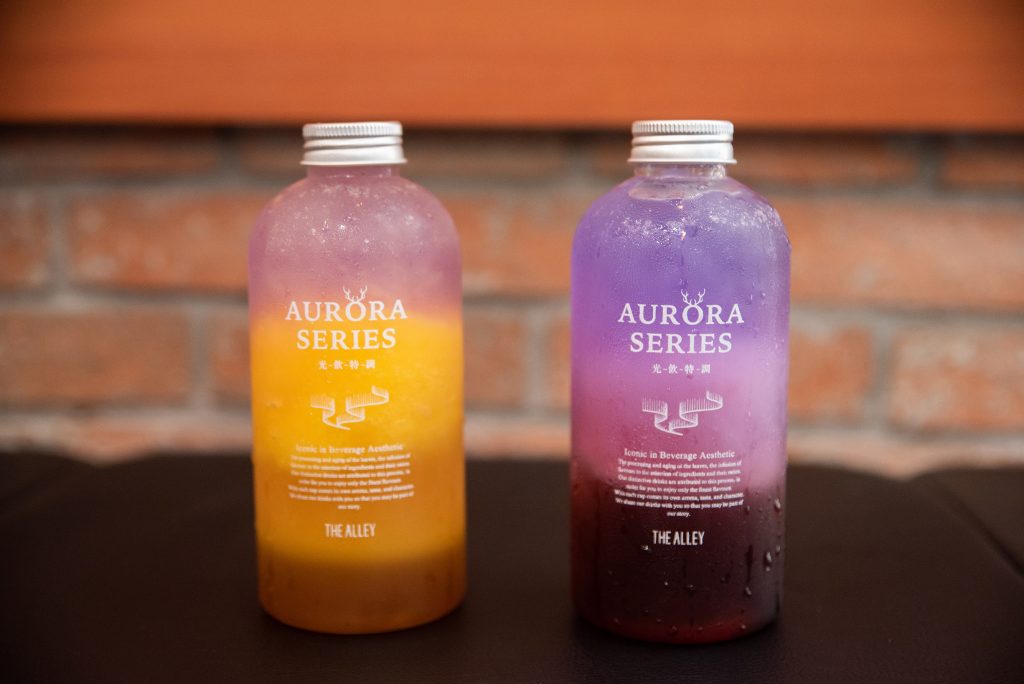 We also got a sneak peek of The Alley's colorful Aurora series, which comes in two variants: Northern Lights and Morning Dawn. They're currently unavailable but expect them to roll out real soon. Later this year, The Alley is set to open branches at O Square 2 in Greenhills, SM North EDSA, The Podium, and SM Sta. Mesa.
Read more:
Where to get brown sugar milk tea in Metro Manila
In Taguig, a restaurant serves Thai food beyond pad thai and milk tea
Tired of the same milk tea shops? Try these restaurants instead
Read more by Jill Chua:
The mango craze is real at Hui Lau Shan
LIST: 6 pet-friendly hotels for your next vacation
TAGS: brown sugar brown sugar milk Mall of Asia Milk tea nolisoliph taiwan The Alley
WHY GO?
If you're tired of the usual milk tea flavors, go for the trio milk tea. It's a unique fruity blend that will keep you chewing.
MENU