Support local products at this food trade show this weekend
It's happening at the World Trade Center until May 26
May 24, 2019
Now on its 13th edition, the country's biggest food and beverage trade show is back this year, and it's happening at the World Trade Center from May 24 to 26. The theme for this year's International Food Exhibition (IFEX) Philippines seeks to answer the question "What's next in the world of food?"
"The next step for Filipino food is to channel all of its culinary technique, wealth of ingredients and traditions from a global sensation to actually become a mainstream staple on dining menus all over the world," executive director of the Center for International Trade Expositions and Missions Pauline Suaco-Juan said.
The three-day event will feature a wide array of Asian food and beverage products and ingredients, but for this year's edition, the Philippines' so-called 'premium seven' export products (bananas, cacao, coconuts, coffee, mangoes, pineapple, and tuna) will be given the spotlight. These products are the country's top exports and are considered rising stars in global gastronomy, Suaco-Juan said.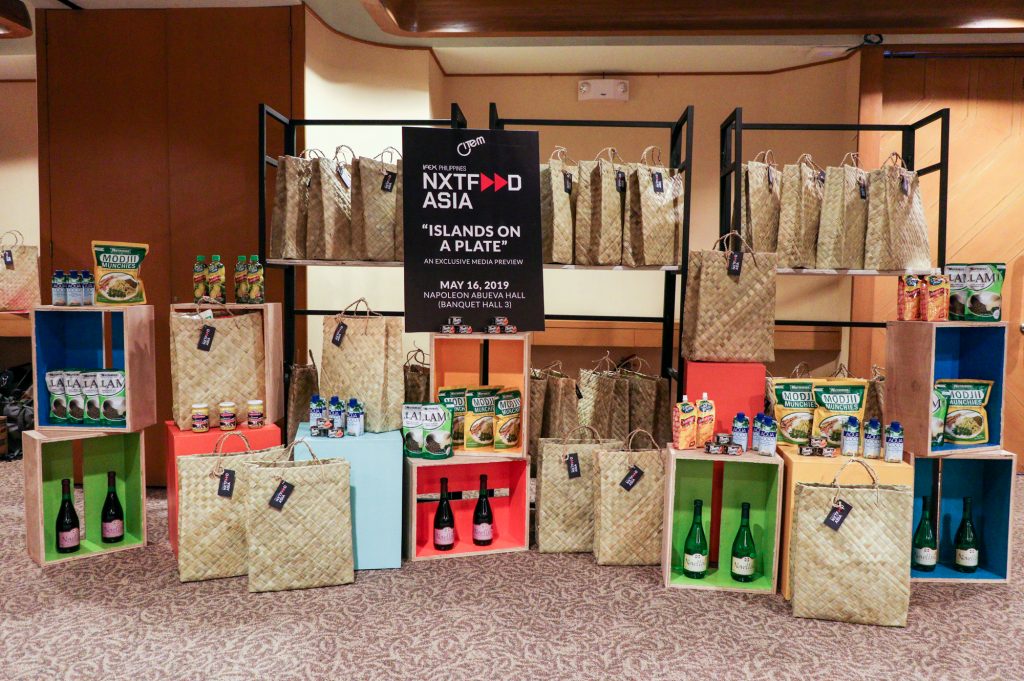 Do take note that IFEX Philippines: NXTFOOD Asia is also a business-to-business event. While exhibitions are open to buyers exclusively, the public can attend the "Islands on a Plate" exhibit, which features homegrown food brands and delicacies from various parts of the country.
Expect to see the latest in fruit- and vegetable-based alcoholic and non-alcoholic beverages, juices, wines, and spirits at the Tropical Wines and Spirits Lane. Featured food and beverage products will be available at retail price
Other exhibits include: Food Philippines, which is a venue for top Philippine food brands with strong market presence in the world market including the premium seven. Asian Food Champions will feature international food products from various parts of Asia.
IFEX Philippines: NXTFOOD Asia is happening at the World Trade Center, Pasay City from May 24 to 26, 10 a.m. to 7 p.m. Tickets are available on site. For more information, click here.
Header image courtesy of IFEX Philippines
Read more:
World Street Food Congress canceled again with "no reason nor rhyme"
What's the best food and cocktail pairing? Professional chefs and shakers find out
Read more by Jill Chua:
This global milk tea franchise just opened at the Mall of Asia
The mango craze is real at Hui Lau Shan
TAGS: beverage eats events food ifex philippines nolisoliph