As monsoon season nears, Boracay faces a new problem: flooding
Locals were asking whether or not adequate action is done by the government to speed up its road and drainage construction projects
May 29, 2019
Last weekend, residents of the island destination succumbed to flooding in areas, especially where roads and drainage projects were stalled. Station 1 where landmarks such as D'Mall complex and Ambassador Hotel suffered from four hour-long rains last week, making locals skeptical whether the Department of Environment and Natural Resources can finish the project in time to prevent incidents of flooding in the coming months.
It has been more than six months since the island reopened to tourists after being rehabilitated as per President Duterte's orders April last year. Along with the promise of cleaner shores and water treatment systems was easing traffic both foot and vehicles through the construction of roads leading to the beach fronts.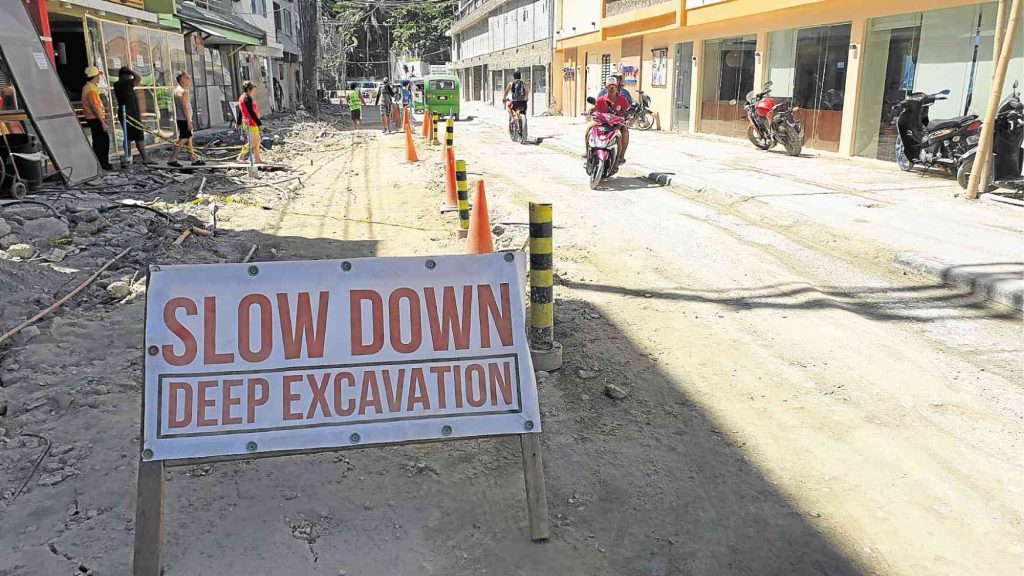 DENR Undersecretary Benny Antiporda, however, assured the public that the project is nearing its completion saying, "We have already completed 90 percent of the work in Boracay, so there are still some areas where work needs to be done. But rest assured that the quality of our work there is adequate."
In a phone interview with the Inquirer, Antiporda said that the torrential rains were just "nitty-gritty details" that they are working to address.
The environment Undersecretary justified that the Ambassador Hotel area is prone to flooding because of its low surroundings. Meanwhile, residents were quick to point out that in the case of the D'Mall complex, it was actually the silt debris from the on-going road construction that blocked the drainages which caused the flooding.
Antiporda said the DENR is putting up a drainage outfall to Wetland 2 so excess water from the hotel area will flow there.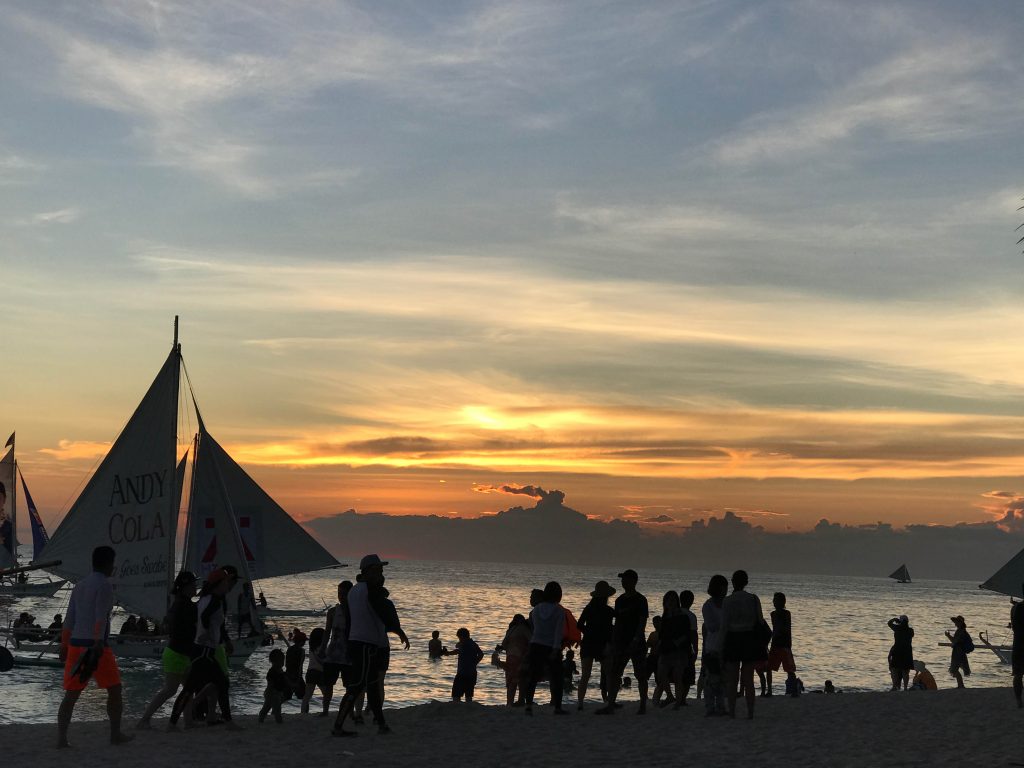 More downpour is expected to come as the wet season begins next month.
When the tourist destination reopened last October, the local government along with the DENR implemented new regulations to safeguard its restored state like banning single-use plastic and replacing the Labor Day festivities with a clean-up.
Read more:
LaBoracay's cancelled, and the eco-friendly Love Boracay week is replacing it
How is the rest of Boracay after the closure?
Boracay's back: What you need to know about the island's reopening on Oct. 26
TAGS: boracay boracay cleanup boracay flooding DENR