In an announcement yesterday, President Rodrigo Duterte declared June 5, Wednesday as a regular holiday throughout the country in observance of Eid'l Fitr, a religious holiday celebrated by Muslims worldwide to mark the end of the sacred month of Ramadan.
Eid'l Fitr is usually celebrated for three days, although celebrations in some countries such as Saudi Arabia may last up to 10 days. Executive Secretary Salvador Medialdea signed the proclamation on behalf of the president.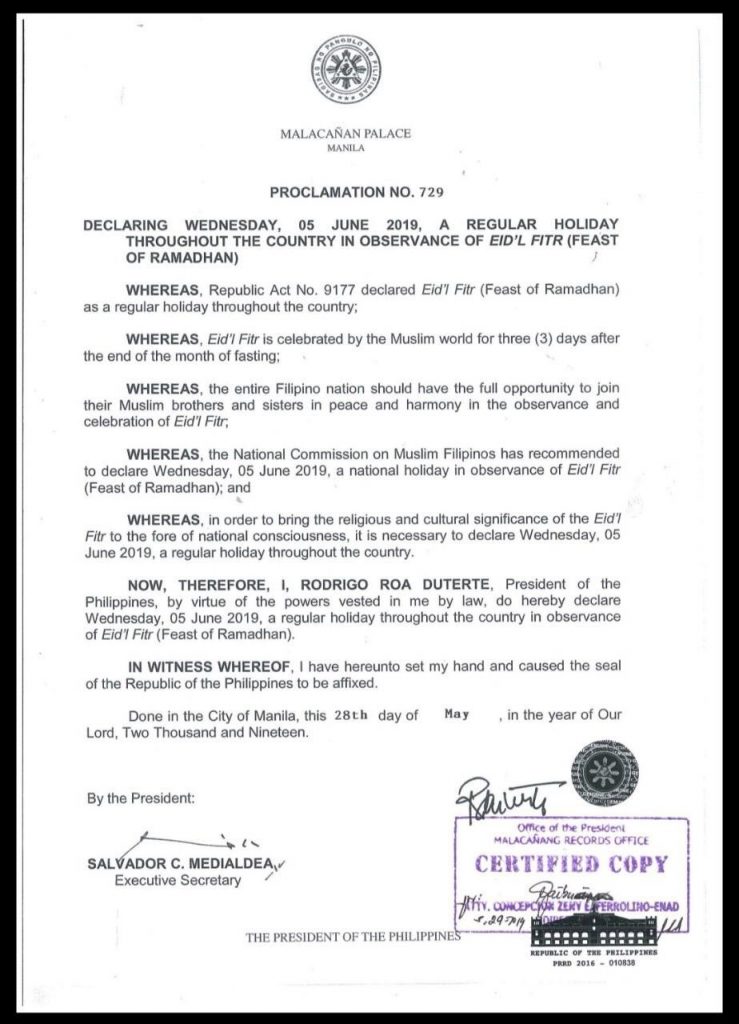 Eid'l Fitr is also one of two Islamic holidays observed worldwide. The second holiday, Eid'l Adha or the feast of sacrifice, was also previously declared as a regular holiday by the president. While Eid'l Adha is expected to fall on August, the official date is yet to be finalized.
Header image by JP Talapian
Read more:
LOOK: PH's largest mosque seven years after its opening
3 female weavers from Mindanao officially join the roster of Manlilikha ng Bayan