Dialysis treatments will soon be free for indigent Filipinos
This measure could act against the "worsening renal diseases in the country, exacerbated by worsening poverty," the bill's author noted
May 30, 2019
Kidney or renal disease remains as one of the leading causes of death among Filipinos.
In 2018, medical experts observed that the number of Filipinos afflicted with kidney or renal disease increases by 12 percent each year. Years before that, the National Kidney and Transplant Institute has estimated that more than 5,000 Filipinos are undergoing dialysis. The Quezon City-based institute, known as the referral center of kidney patients from regional hospitals, serves an average of 300 outpatients at any given time and gives around 34,000 dialysis sessions annually.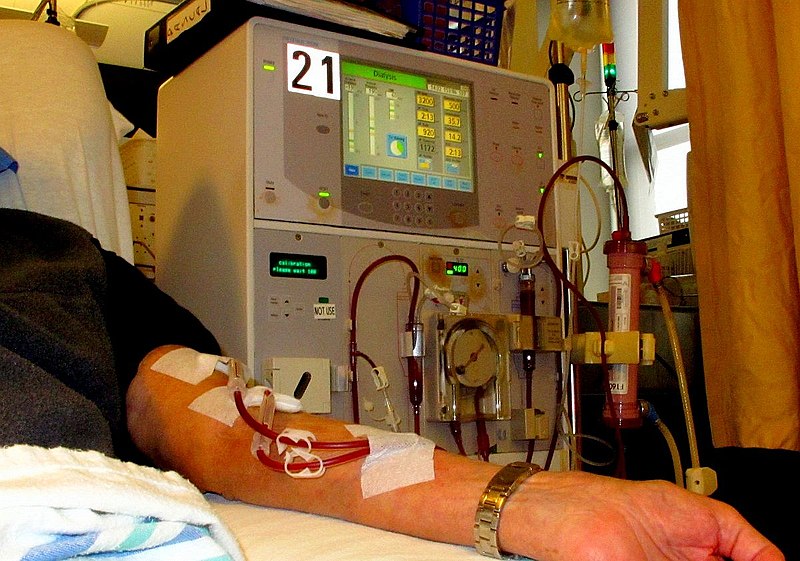 Filipinos spend around P25,000 to P46,000 each month for a dialysis treatment, "a price very few can afford," said Bayan Muna Rep. Carlos Zarate. At that cost, only few, if not less than half, of patients have access to proper treatments—a reason why the recent approval of House Bill (HB) 9156 is important to a huge sector of our country.
Last Monday, all 177 members of the House of Representatives approved on third and final reading the bill which provides all indigent patients "a comprehensive renal replacement therapy (RRT) for patients with end stage renal disease in national, regional, and provincial government hospitals."
Indigent patients are those who have "no visible means of income" or whose income is insufficient for family subsistence, according to PhilHealth. Their inclusion to this category will be declared by the Department of Social Welfare and Development with respect to the National Household Targeting System for Poverty Reduction.
"We call on the immediate passage of the Senate counterpart of this bill so that it may be made into law the soonest time possible, because the government should decisively act on the worsening renal diseases in the country, exacerbated by worsening poverty," Zarate, principle author of HB 9156, said in a statement.
Zarate added that the bill "acknowledges two things: one, that health is something that the ordinary Filipino could not afford, and two, that the government is scrimping on health budget despite the desperate need of our people,"
HB 9156 also aims to expand the PhilHealth package rate and coverage for: (a) kidney transplant or RRT from both living and deceased donors, (b)  kidney transplantation for the evaluation and screening of donors and recipients up to the transplant procedure, and (c) the post-transplantation remedies.
The "No Balance Billing Policy" is also implemented in the bill. This policy entitles indigents to "pay no more in excess of their PhilHealth coverage when confined in government facilities."
The passing of the bill came a week before June, the declared National Kidney Month in the country.
Header image courtesy of Business Inquirer
Get more stories like this by subscribing to our newsletter here.
Read more:
ICYMI: There's a new 24/7 mental health crisis hotline
WHO clarifies burn-out an 'occupational phenomenon,' not disease
Are nightshade fruits and vegetables bad for you?
Essential oil-based edible films are better food preservers than plastic, experts prove
TAGS: bil congress health house bill medical medicine philhealth policy Senate