Do you know where the Philippine flag was first flown outside of Luzon?
It is one of the few places where the flag is hoisted permanently in the country
Jun 12, 2019
Every year when Independence Day is commemorated on Jun. 12, there are only two places that come to mind: Aguinaldo Shrine in Kawit, Cavite and Rizal Monument in Manila.
The first location, of course, was the site where the Philippine Independence from Spain was declared 121 years ago, and where the first President, Emilio Aguinaldo waved the flag he designed himself for the second time (the first time was during the Battle of Alapan in Imus two weeks prior May 28, 1898, now known as the Philippine National Flag Day.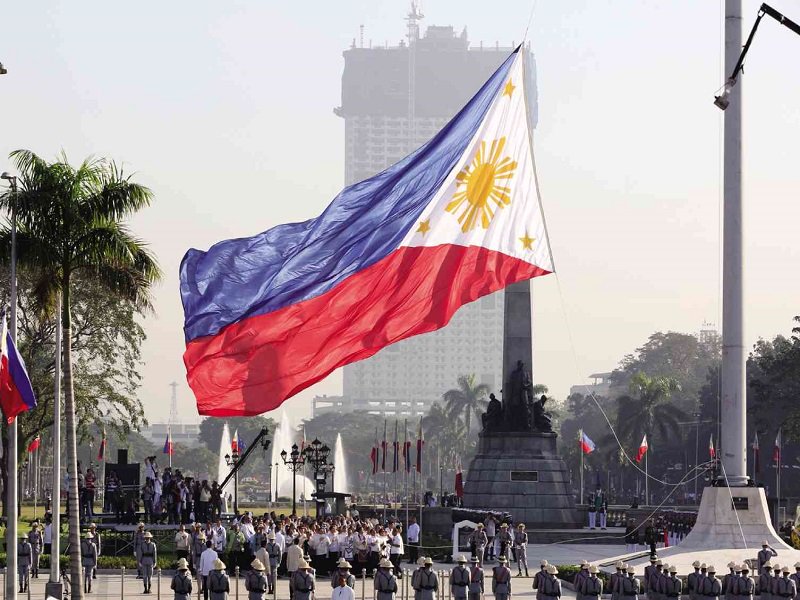 But a third relatively obscure location is equally important in the celebration of Independence Day, one outside of Luzon, where the flag was flown five months after on Nov. 17, 1898.
Santa Barbara, a municipality in Iloilo, is one of the few places in the country where the Philippine flag is permanently hoisted 24/7. A rare privilege granted only to places of historical importance like the Malacañang Palace, Rizal Monument, Aguinaldo Shrine, and Barasoain Shrine among others.
Why is this place regarded as an important landmark in history, specifically one involving the flag?
Despite its delayed participation in the Philippine Revolution of 1896, the municipality of Santa Barbara is where the Revolutionary Government of the Visayas was organized and formally inaugurated by a man named Martin Teofilo Delgado, a mestizo revolucionario who later became the first civilian governor of Iloilo.

"More research is needed to pinpoint where or who first unfurled the Philippine flag in the Visayas. However, the flag was first hoisted in the Visayas in Santa Barbara, Iloilo," National Historical Commission of the Philippines' chief history researcher
Alvin Alcid told Nolisoli.ph. "Santa Barbara is Delgado's hometown," he added.
Santa Barbara also served as the headquarters of the revolutionary forces, from where they were able to seize control of the entire Iloilo province from its Governor-General on Dec. 24, 1898.
In 2015, President Benigno Aquino III led the celebration of the 117th Independence Day in this historic town.
Today, a historical marker where the first post made out of bamboo used to stand demarcates a 120 ft. metal flagpole in front of the municipal hall. A bronze statue of Gen. Delgado can also be found at the town plaza, atop a memorial for the revolutionary leader whose body lies underneath.
Header photo courtesy of Jorry Palada
Read more:
All the things you can do in Intramuros this Independence Day
5 important artworks to see for Independence Day
This century-old "bahay na bato" in Iloilo now houses 13 galleries
26 history museums all over the country that you can visit for free
TAGS: Iloilo Independence Day philippine flag Philippine history santa barbara