The best recipes we learned with McCormick at the Flavor Nation Festival 2019
You can easily make these at home
Jun 17, 2019
Missed all the meals and drinks we prepared last Sunday? Or maybe you were too busy trying out all the concessionaires and food samples at the McCormick Avenue that you weren't able to take notes?
(READ: Local farmers, your favorite IG food brands, and more at this year's McCormick Flavor Nation Festival 2019)
Don't worry; here are all the easy recipes you can try for yourself at home.
Hindy Weber-Tantoco's Flavor Nation Festival Salad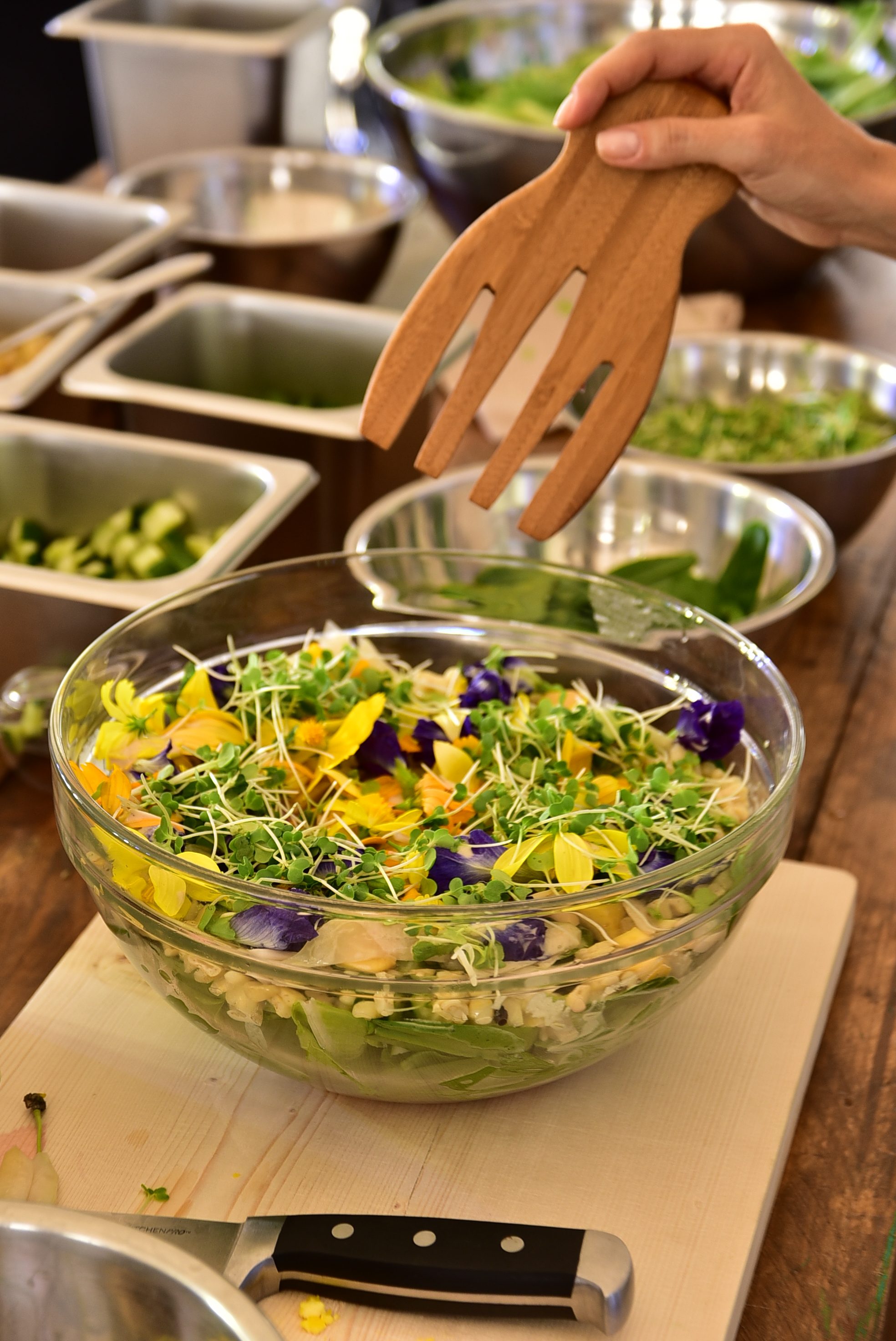 It's made with 16 ingredients, but don't get intimidated. These are all things you can easily buy from your local farmers or even grow in your own backyard, the same way Hindy does.
(READ: LOOK: What to eat at McCormick Flavor Nation Festival 2019)
Ingredients:
Romaine lettuce
Talenum
Kulitis
Parsley
Carrots
Cucumber
Adlai
Tempeh
Eggs
Atchara
Indian mangoes
Pickled red beets and onions
Edible flowers
Microgreens (baby pechay)
Baby passion fruit
Yogurt caesar dressing
To make, just assemble all ingredients in a bowl.
Xandra Rocha and chef Tenten's Boodle
This boodle fight gives popular dishes a unique spin using McCormick's special mixes.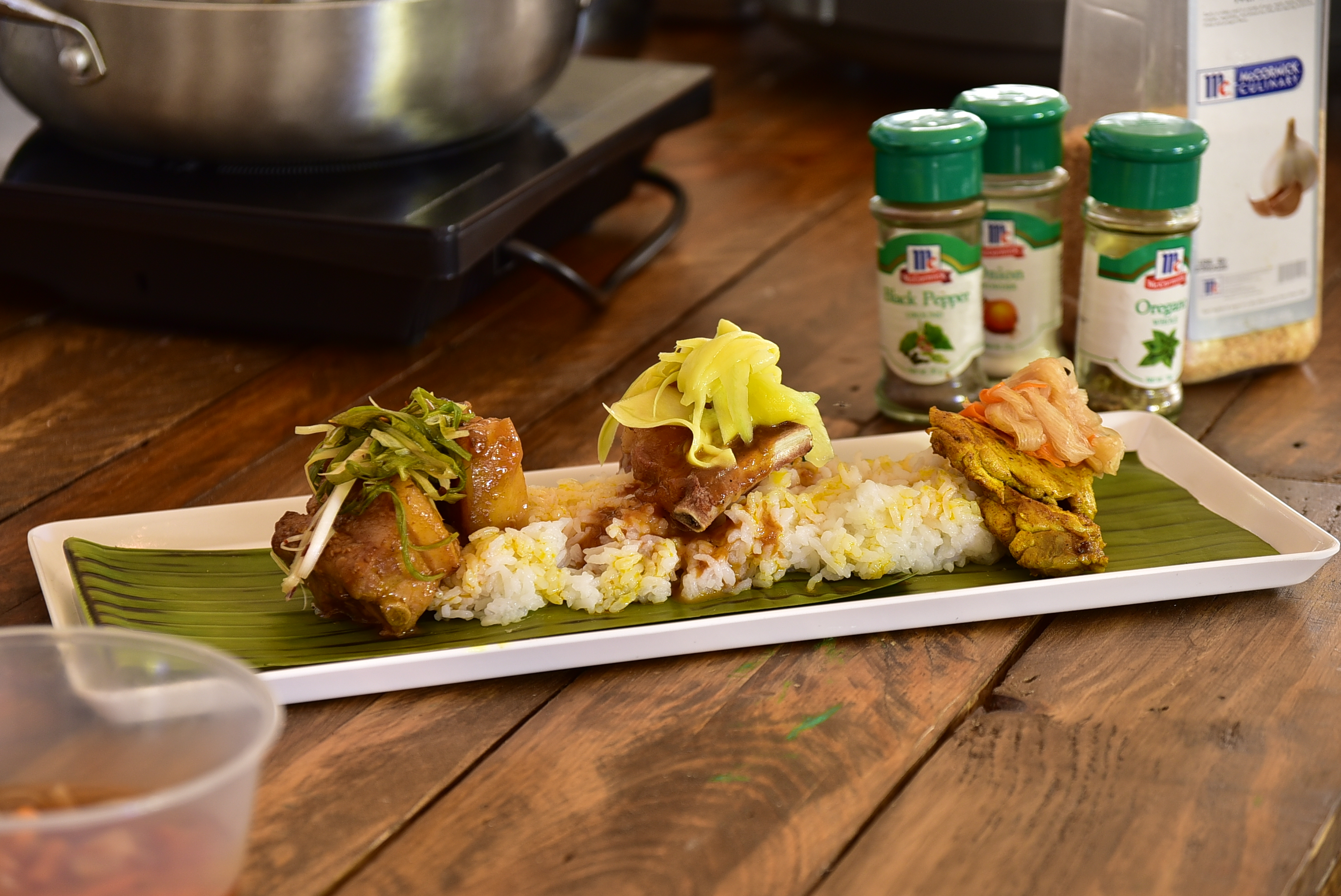 Grilled sinigang chicken
Marinade the chicken with McCormick lemongrass and turmeric sinigang mix. Once marinated, grill until it has a light char.
Pork ribs caldereta
Marinade pork ribs with caldereta mix, vinegar, and soy sauce. The vinegar will help tenderize the meat, soy sauce to season. Marinade overnight.
Once ready to cook, just let it simmer until meat falls off the bone.
Pork "binagoongan"
Use pork belly or liempo. Prepare the bagoong sauce, mix onion, garlic, and bolognese mix.
Tea and shakes by Sabrina Artadi
You can also easily make health-improving tea using McCormick's herbs and spices.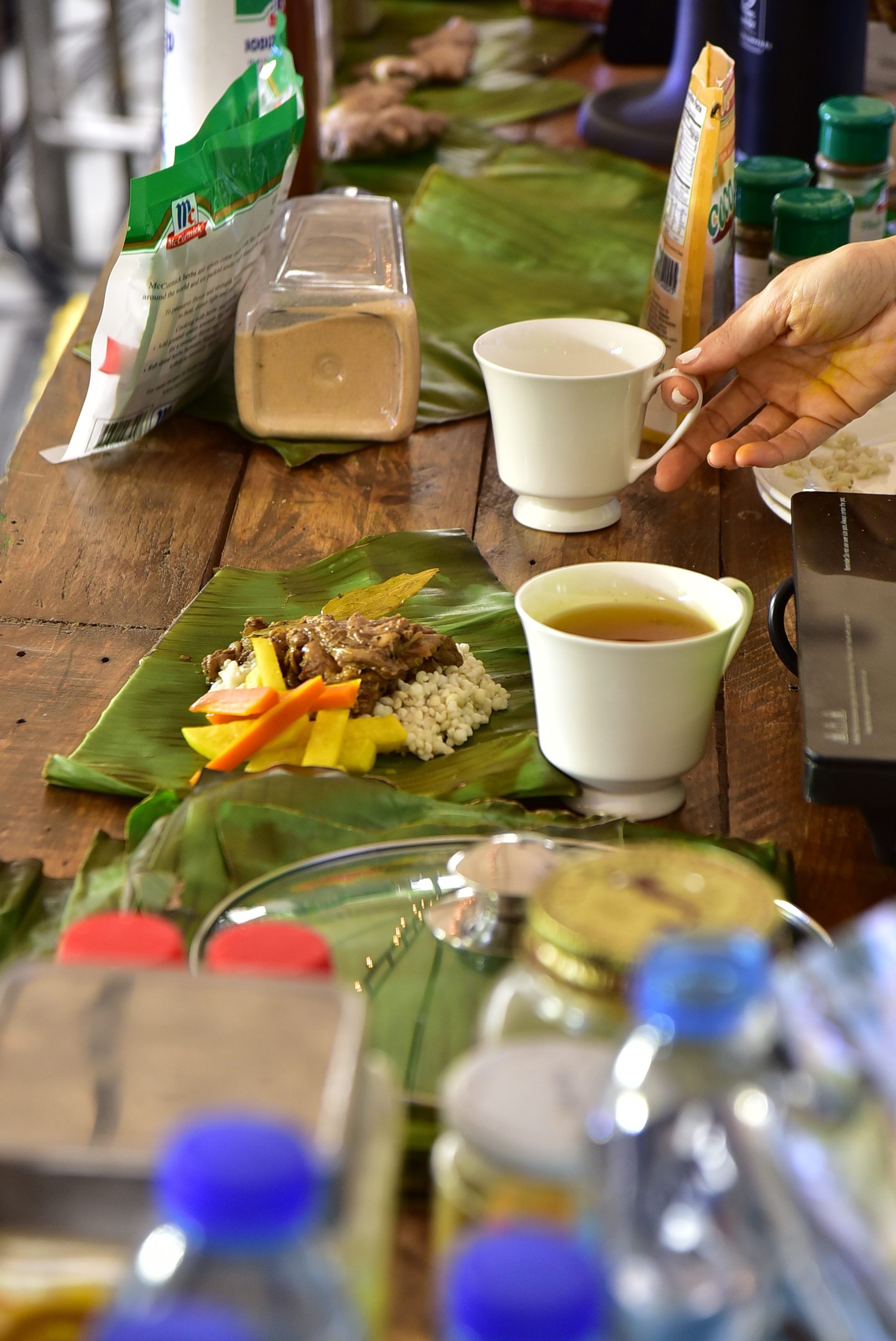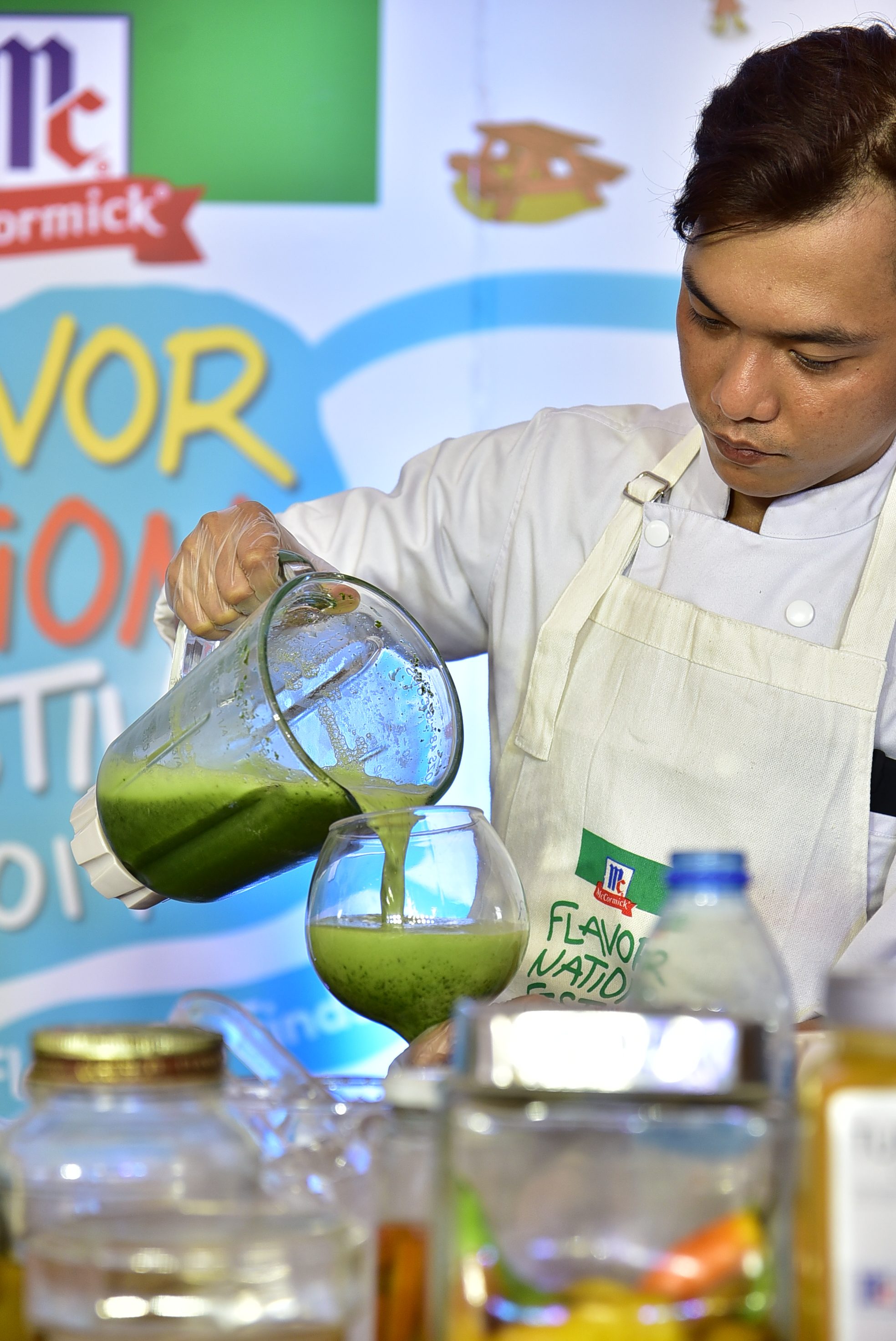 Turmeric Pepper Tea
Anti-inflammatory and age-defying
Mix a teaspoon of turmeric into hot water, add a dash of pepper. For a hint of sweetness, mix in honey or coco sugar.
Thyme Tea
This tea is great as a digestive, and also helps improve mood thanks to the rosemary.
Mix in thyme, rosemary, honey, and calamansi in hot water.
Malunggay shake
Combine malunggay, a dash of cayenne, honey, calamansi, and ice in a blender.
Twisted turmeric adobo adlai
Cook your adobo your regular way, but add turmeric. Serve on top adlai.
McCormick Flavor Nation Festival 2019 is co-presented by Nolisoli.ph. For more information, follow McCormick's Facebook and Instagram pages or check out their website.
Get more stories like this by subscribing to our newsletter here.
Read more:
Holy Carabao's latest workshop empowers people to make better and more ethical food choices
How to start a budget-friendly home vegetable garden
Keep cool with these easy, healthy, and yummy shakes
TAGS: mccormick mccormick flavor nation mccormick flavor nation festival mccormick flavor nation festival 2019 recipe