With Pride month underway, it's easy to get caught up in the usual festivities associated to its celebration: bars, night clubs, parties, and what-have-you. Sober queer spaces are hard to come by, and least expected in crowded places like Poblacion, famed for its bustling nightlife.
Enter The Lil' Gay Shop in R. Palma St. in Poblacion, a queer-centric retail space hosted inside the experimental art venue Pineapple Lab. Put up by the same creative mind behind the vintage store Glorious Dias next door, Jodinand Aguillon, the store is filled with colorful trinkets, art, novelty items, sex toys, and clothes all created by members of the local queer community.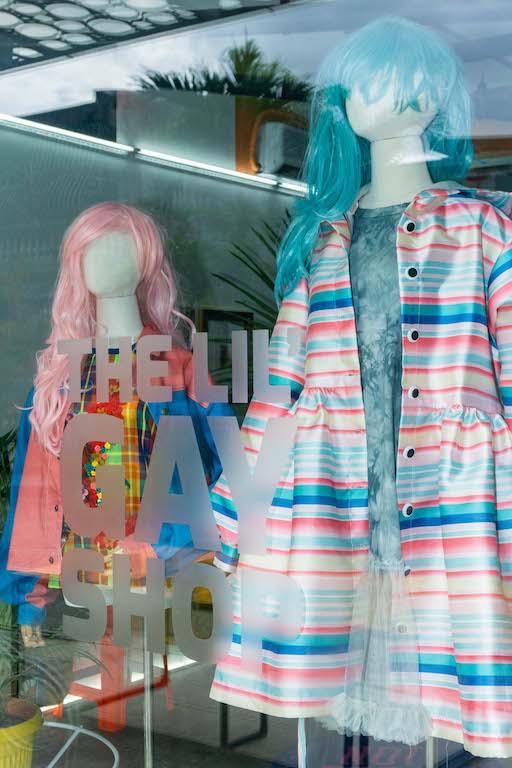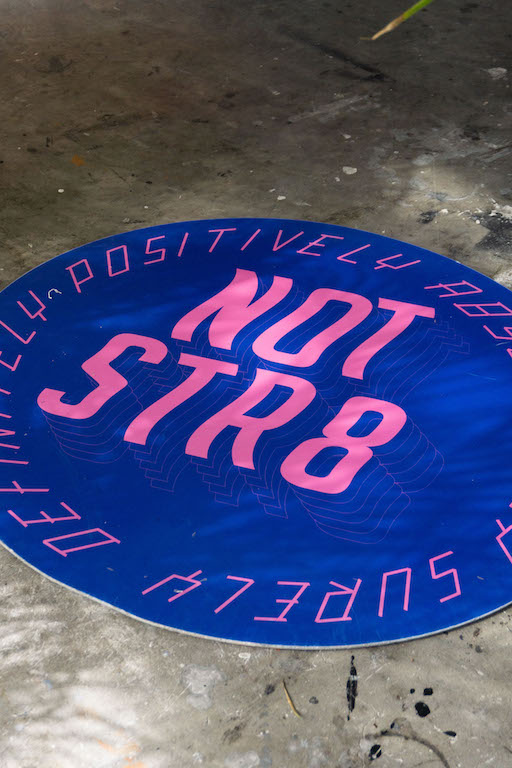 READ: A vintage shop in Poblacion with museum-quality Pitoy Moreno and Ramon Valera
"We put a callout in May, for makers in the LGBTQIA++ community to see they want to take part in the experiment called The Lil' Gay Shop. It's a three-dimensional retail space that celebrates not only Pride month—I mean, the Pineapple Lab is pretty gay 365 days a year," Aguillon jokes.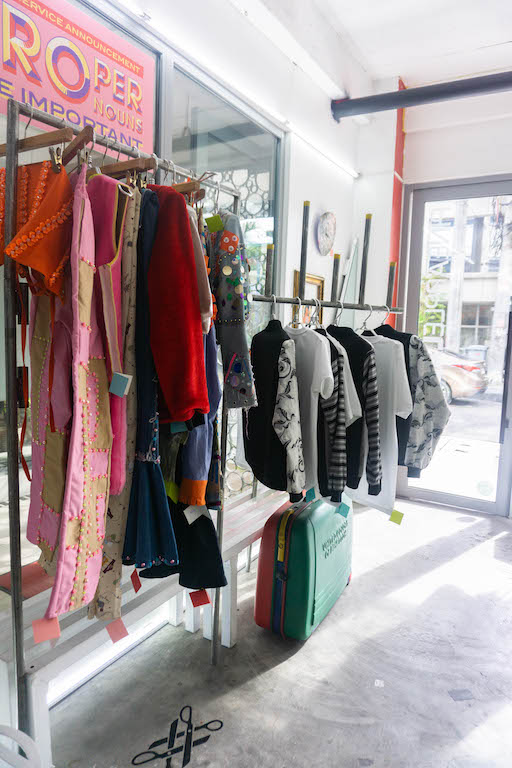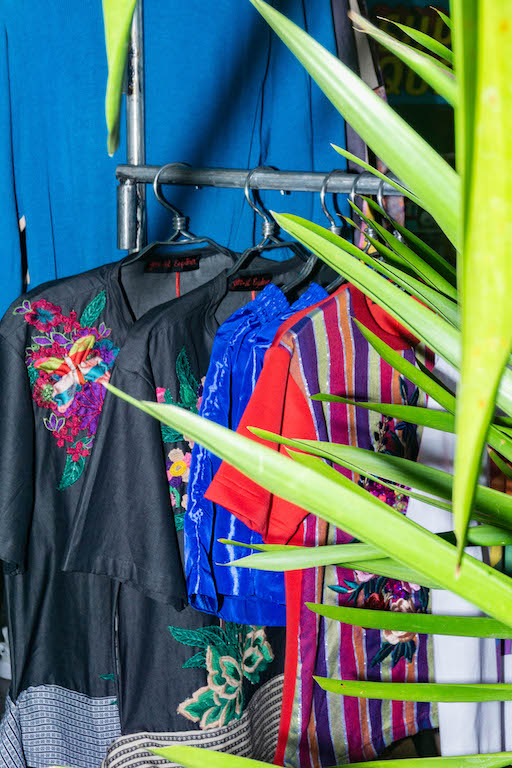 As of writing, Aguillon says The Lil' Gay Shop consigns 21 local brands—from the whimsical designs of RJ Santos' Randolf and Willar Mateo's Salad Day, and Jorel Espina's neo-Filipiniana to local queer literature like Michael P. de Guzman's Dalawa ang Daddy ni Billy, an anthology of Bikolnon gay trans queer writing, and John L. Silva's compilation of vintage photos of male affection called A Token of Friendship.
The walls of this space, which took two days to put together, are decked with blown up pop art signs which read "super queer" and "effem" by artist Ginoe, and the exposed tubes overhead are painted vibrant hues. Aguillon says the brief for the interiors was to explore what a little gay shop could look like.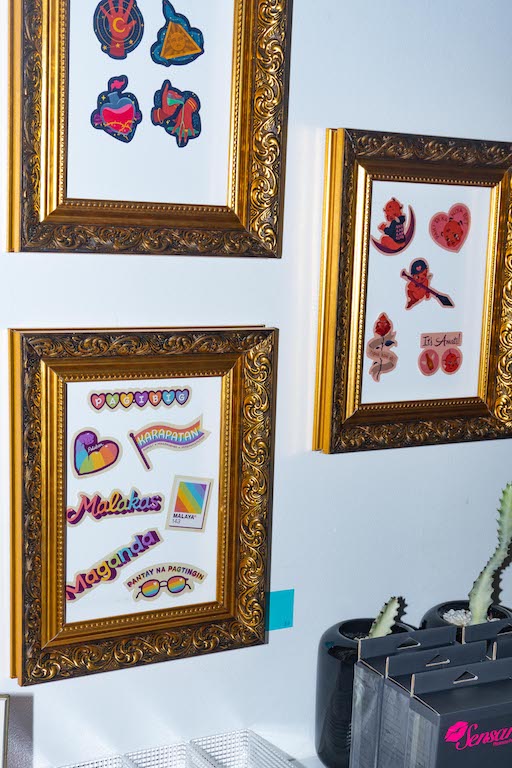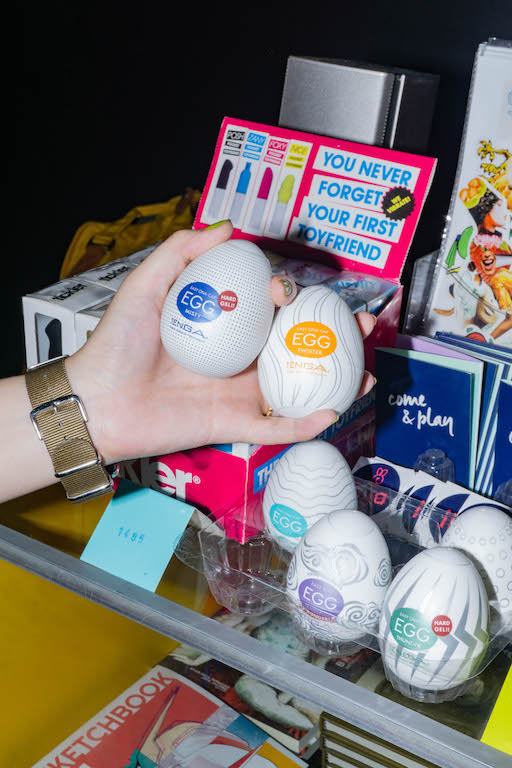 "It's about really creating a safe, happy place, where when you come in there's fun music, bright colors, and just a sense of nostalgia and elevating little things like stickers using museum-type framing," he shares.
Working with vintage at his first local pop-up next door, he says these young queer designers and artists are a breath of fresh air, something he had long wanted to work with but given the aesthetic of Glorious Dias he didn't have room for.
"It's another way for us to support new brands and new makers while still focusing on female artists, emerging artists, and queer artists. It's a way to broaden our community and to engage other people who didn't feel engaged before."
The Lil' Gay Shop is Pineapple Lab's way of creating a place where Pride can be celebrated not just at night but also in broad daylight, Aguillon expounds.
"A lot of what's happening in Poblacion happens at night, and a lot of events related to Pride happens at night. So we thought, 'what's the way we could contribute to the noise during the day since not everyone drinks, not everyone feels like partying?'"
And for some of our siblings in the community, it's a different kind of safe space. Where most spaces considered queer-friendly has failed to provide comfort and a sense of security to members of the community, The Lil' Gay Shop is its own kind of sober queer space.
"Some safe spaces can trigger—and are actually triggers—for some people in our community who are struggling with things that are often attached to a safe space, like say alcohol," Aguillon explains. "A safe space can never be a safe space for some if it has those things attached to it."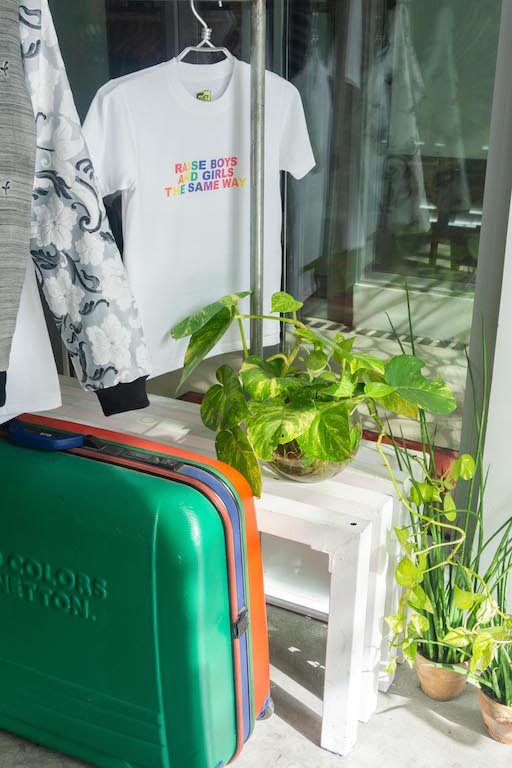 But like most good things, Aguillon's The Lil' Gay Shop is ephemeral at best. After this month, the colorful setup will be taken out, as if Christmas decorations being removed come January. But worry not, as Aguillon says, Pineapple Lab, its host, is "gay 365 days a year."
"It will be a dream to have a little gay shop forever," he says.
"We wake up with these feelings of wanting to be represented, trying to be able to have a platform, to be able to gather every day of the year. So sana it becomes something that we can keep going because we need it. We all need safe happy spaces."
Get more stories like this by subscribing to our weekly newsletter here.
Read more:
This series matches Filipina goddesses with western zodiac signs for the modern diaspora
These 10 films will introduce you to queer cinema
For LGBTQ Filipinos, ManilaMed's new Gender Diversity Center is here to help
Writer: CHRISTIAN SAN JOSE
PHOTOGRAPHY TRICIA GUEVARA