70 tons of garlic will be disposed by farmers due to lack of buyers—but we can prevent that
With large-scale suppliers prioritizing imported products over our own, it's time we #StandWithOurFarmers and help them ourselves
Jun 18, 2019
Did you know that most of the garlic you're buying from the market are imported?
Kapampangan chef Jam Melchor, who is also the founder of Philippine Culinary Heritage Movement, posted on Facebook that farmers across the country, especially the ones in Lubang, Occidental Mindoro, are asking for help in promoting their crops.
"Producers are trying to dispose 70 tons. Medium to large size is at P100/kilo," he wrote. This came after his May 31 post that raised awareness on the plight mango producers.
Melchor, whom Nolisoli.ph spoke with in an online interview, clarified that the disposal's cause is not oversupply, unlike the tomatoes that were thrown in a Laguna landfill in October. "There is no oversupply," he said. "Ang problem talaga is kailangan nila ng link sa market, which is consumers."
READ: The rejected tomatoes issue is rooted in our country's lack of local support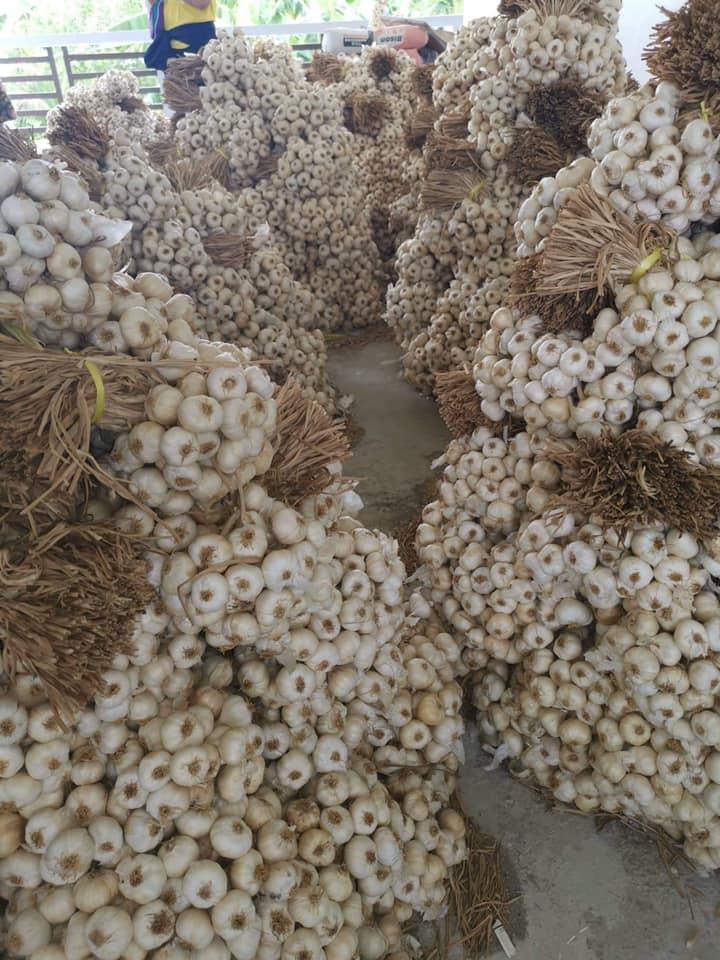 Out of the national demand for garlic, only 4 percent are sourced from local farms while 2 percent are used for planting materials. The rest, Melchor said, are imported, "most likely from China, Taiwan, and India."
China is actually widely considered as the world's largest garlic producer. In a special report by multinational plantation and farm management company Plantations International, the "global garlic market" is said to be dominated by China, primarily because some of the Chinese garlic is 40 percent cheaper than those in other countries, including the Philippines.
Melchor admitted that. "Imported garlic is way cheaper. But you have to understand that we need to support these small scale garlic producers for them to continue planting for us."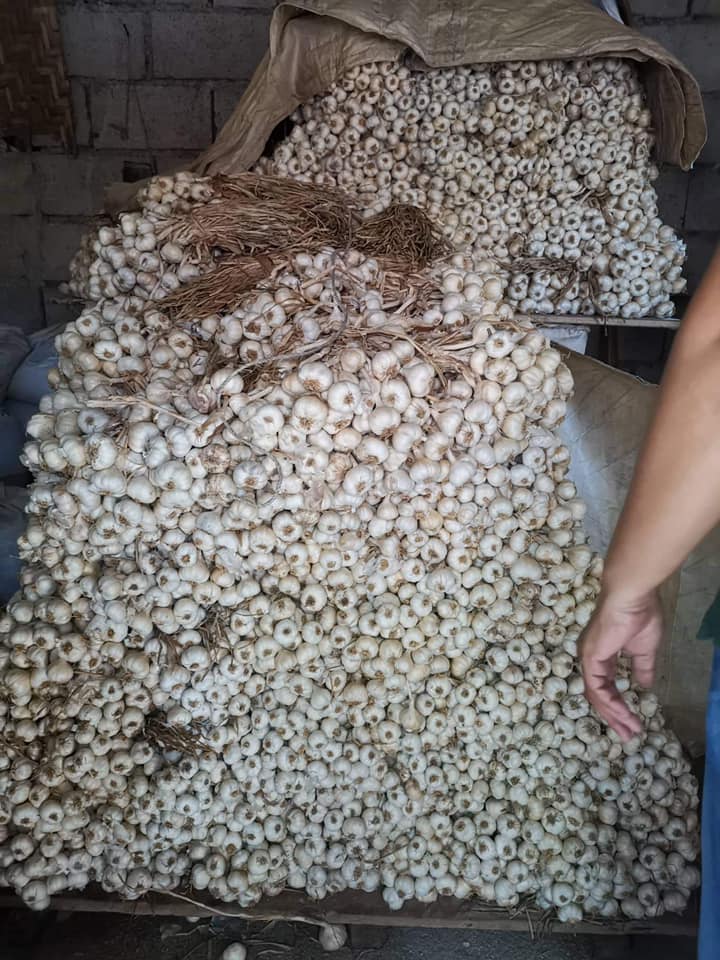 And if you think about it, when our local farmers are given the priority, training, and support they deserve, they won't just be producing more quality garlic that are delivered with less carbon footprint. It will also boost to the local industry and the economy.
That is, if the government listens.
As of now, the Department of Agriculture (DA) has a "production guide" for garlic growing available on their website. While this is commendable—especially their detailed explanation of the soil requirements—materials, and process, it still doesn't assure that these are accessible to farmers in far-flung areas.
As Melchor said, the DA and its partner Agricultural Training Institute should not stop training and "giving technology assistance to garlic growers to enable them to create value added garlic products such as flakes, chips and powder or even garlic confit."
"These farmers need market linkage and capacity building; tapping information and technology. They must also learn how to add value to their produce," he told Nolisoli.ph.
While we demand full support for our farmers from the government, us, consumers, should also do our part in supporting them. This can be done by ordering crops straight from local producers.
READ: Here's how you can help farmers salvage their surplus crops
We can also buy some of the bundles of garlic pictured above. According to Melchor, produce from Lubang farmers can be ordered by contacting the local DA coordinator based in MIMAROPA through 0917-8433046.
Again, let's #StandWithOurFarmers and continue uplifting local agriculture.
Header image courtesy Jam Melchor
Get more stories like this by subscribing to our weekly newsletter here.
Read more:
The all-organic grocer Real Food is now open in BGC
Lack of gov't help caused Benguet crop oversupply, not loss of buyers
Organic tampons and menstrual cups won't keep you safe from toxic shock syndrome, study says
TAGS: chef crops Culinary farmer farmers food food waste garlic heritage Occidental Mindoro surplus