You can eat this burger at The Grid or take home a kit and make it yourself
From Century City Mall's Hole in the Wall, burger stand The Beef is now Beefier serving The Grid crowds
info
Beefier

Burgers and Steaks

10 am. to 10 p.m.

₱

P300 to P600
One of the defining characteristic of upscale food court The Grid at the Power Plant Mall is the uniformity of the looks of each stall. The same green back-lit signs greet customers wherever stall they choose to order food from. One just has to remember what number their desired food is served from or read the sign.
But the same ubiquitous green signs also hides the fact that some businesses had come and gone.
Take for example the former burger stand that used to occupy stall number 6 called Burgers and Bits which used to serve bigass burgers overflowing with cheese and whatnot. Earlier this year, that Josh Boutwood-led chain has closed down.
But when you go to The Grid today, it would seem as if it were never gone as a new burger chain has taken over the stall.
Called Beefier, this burger shack from Lowbrow casual restaurants has moved in and its business as usual for Rockwell's burger-loving crowd.
But apart from the new name on the green sign, you might ask, what's different this time around?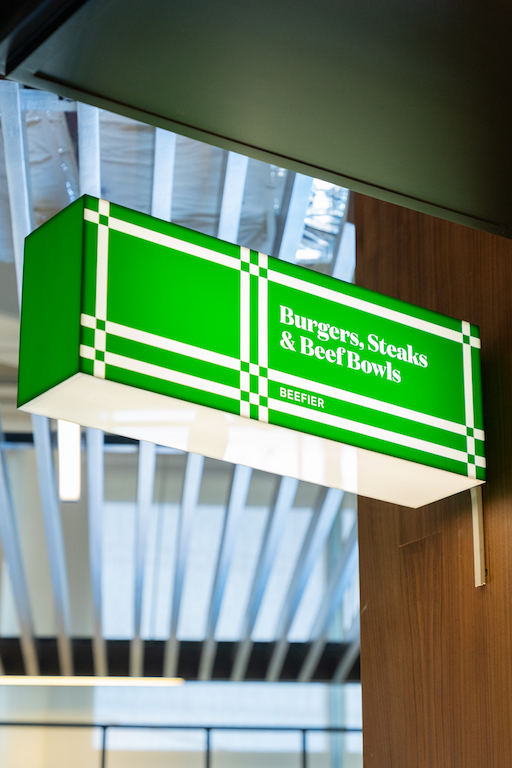 Well, if you are familiar with Century City Mall's Hole in the Wall, you would know that Beefier is formerly The Beef located at the mall's 4th-floor food hall. It's the former's more affordable and more casual resurrection now serving the upscale food market The Grid.
Chef RG Macalinao who heads Beefier says it's nothing fancy, it's straight-up burgers, lettuce, tomato, onion, special sauce, burger patty, and buns. There are three variants, the beefier and the cheesier, which are basically a hamburger and a cheeseburger, and a premium burger called beefiest which boasts of a prime steak cut patty.
But you need to know that to arrive at such a simple recipe, there are various factors that Macalinao and his team consider. First, the meat for the patty is ground fresh every day, right there at the stall and then it's smashed by the grill so it produces a crust. The buns they use are not just your run-of-the-mill sesame buns, they are potato buns custom-made for them by 28 Derby, which are seared in the grill with butter to create a crust.
In fact, their recipe is so simple one can literally recreate it at home—that is with the help of Beefier's DIY Burger Kit. The kit contains approximately 800 g of ground beef which could produce six burgers. It comes with six potato buns as well. It costs P980.
But burgers are only a portion of what Beefier really offers. They also have various steaks like USDA Prime ribeye steak, hanger steak, and even a burger steak.
Consider their refreshments, as well. While their burgers are humble, the drinks, on the other hand, are more inventive. Their house iced tea is not your ordinary kind of iced tea. It's orange juice mixed with black tea which they brewed overnight.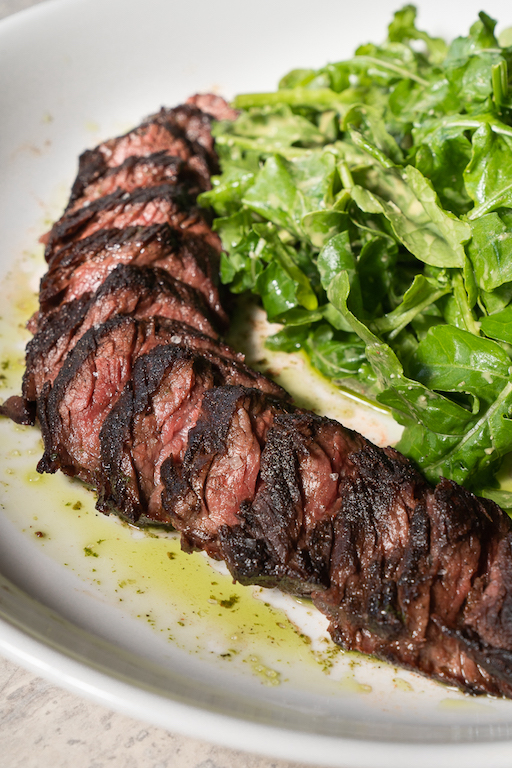 Now here comes the clincher. This drink may not be everyone's cup of tea but it's tea nonetheless. The strawberry roasted sesame slush tea is something else. It's strawberry-flavored black tea, with, get this, roasted sesame bits! Yes, those seeds that should be on your burger bun are on the drink. It may taste off-putting at first as the bits of strawberry and sesame seeds tend to float and create a froth that's part sweet and savory (really unexpected for refreshment, at least for me). But a quick stir balances everything out. That or quickly consuming the froth leaving you with just strawberry-black tea.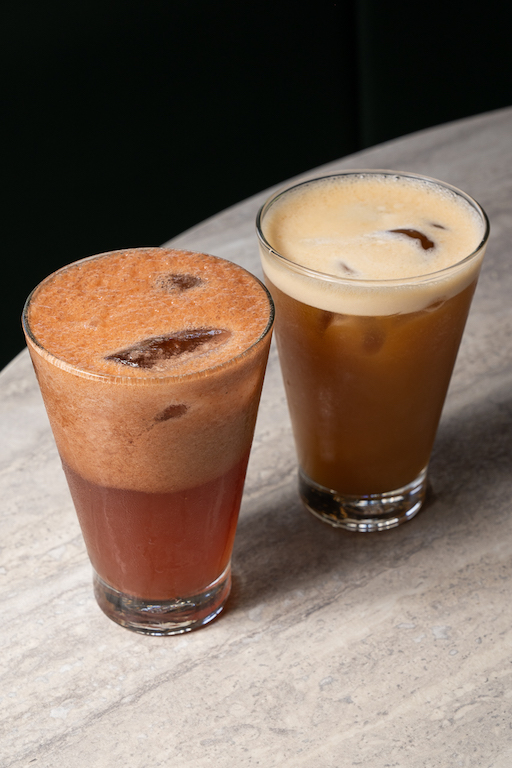 If that's not for you, then come for the burgers at least.
Get more stories like this by subscribing to our weekly newsletter here.
Read more:
A first look at the newly opened Shake Shack in BGC
This is the burger joint for fitness buffs looking for #gainz
Here's how to make Pulp Fiction's Big Kahuna Burger at home
TAGS: beef beefier burger Cheeseburger hamburger power plant mall Rockwell steak the grid
WHY GO?
It's a simple burger recipe which you could literally take home and make yourself. But you will have to go and stay for their other items like the weirdly good strawberry roasted sesame slush tea.
MENU