What to do this weekend: Take a bike tour and shop sustainable bags and clothes in Intramuros
Don't let the rain stop you from exploring the walled city this weekend
Jun 28, 2019
The rainy season has officially started. And while the torrential rains keep plip-plop-plup-ing that's not going to stop any sensible seeker of adventure in the metro, especially, when right at the heart of Manila—at Intramuros—there's plenty to do this weekend.
Bambike 5th Anniversary Special Tour
Put on your raincoats (and I hope you're taking your vitamins) and take on the walled city's attractions through a two-wheeled tour with Bambike Ecotours.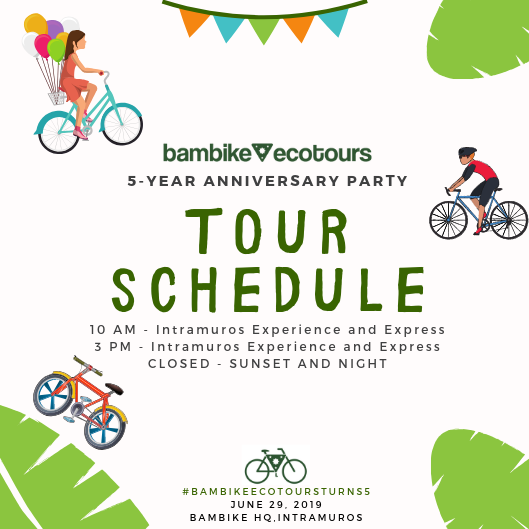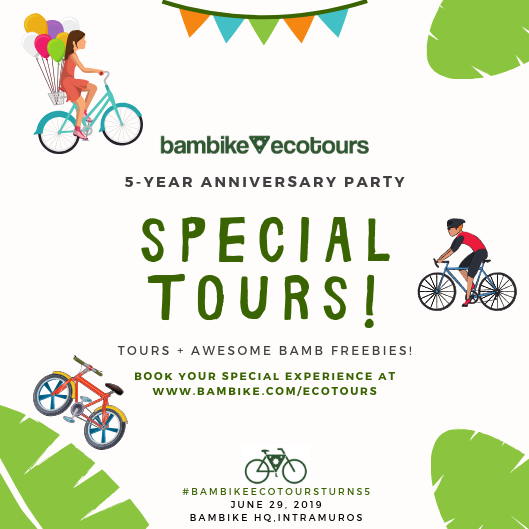 The bamboo-made bicycle maker and Intramuros resident is turning five this year and they have some festivities lined up this Jun. 29, Saturday for Intramuros Experience guests. They will be accommodating Bambikers on two tours this weekend, one in the morning at 10 a.m., and another batch at 3 p.m. in the afternoon.
And since it's a party, there will be freebies for everyone—from free t-shirts to tumblers, ice cream, and other food items that you can only find at Intramuros.
Old Manila Eco Market

Sundays at Intramuros are not just for attending mass at the Manila Cathedral as Old Manila's Sunday market is also a must-go at the Plaza Roma. From 7 a.m. to 7 p.m., various stalls offering goods from food to novelty items will be there.
What's more, zero-waste advocates can find preloved clothing and upcycled bags, rugs, and more that are made from old clothes and flour sacks for as low as P35 courtesy of Craftcha.ph.
For more information, like Old Manila Eco Market's Facebook page.
Featured photo courtesy of Bambike
Get more stories like this by subscribing to our newsletter here.
Read more:
IN PHOTOS: Centuries-old church artifacts fill three-story Museo de Intramuros
Take a DIY tour of Intramuros with the help of these free colorful maps
An Intramuros shop called Puesto gives space for all kinds of creative minds
TAGS: bambike Intramuros intramuros experience intramuros sunday market old manila eco market walled city