There's a sewing machine, 3D printer, and craft tools in this "co-making space" in Diliman
Aside from its spacious desk great for crafting, Make Space Today also houses a shop of handmade products
Jul 1, 2019
While a lot of co-working spaces are (thankfully) sprouting in every city and providing more space where freelancers, students, and professionals can gather, work, and battle counter-productivity in, it's not always the kind of place where artists and all kinds of creatives can work on their crafts. That is especially if they need to sculpt, build, paint, or bring equipment.
A group of female creatives noticed this and decided to establish a new area that functions as a co-working space focused on helping creatives find, experiment with, or improve their style. Located in the middle of Malingap Central Food Hall in Teacher's Village, Diliman, Quezon City, Make Space Today is a creative hub that also functions as a shop and as a workshop venue.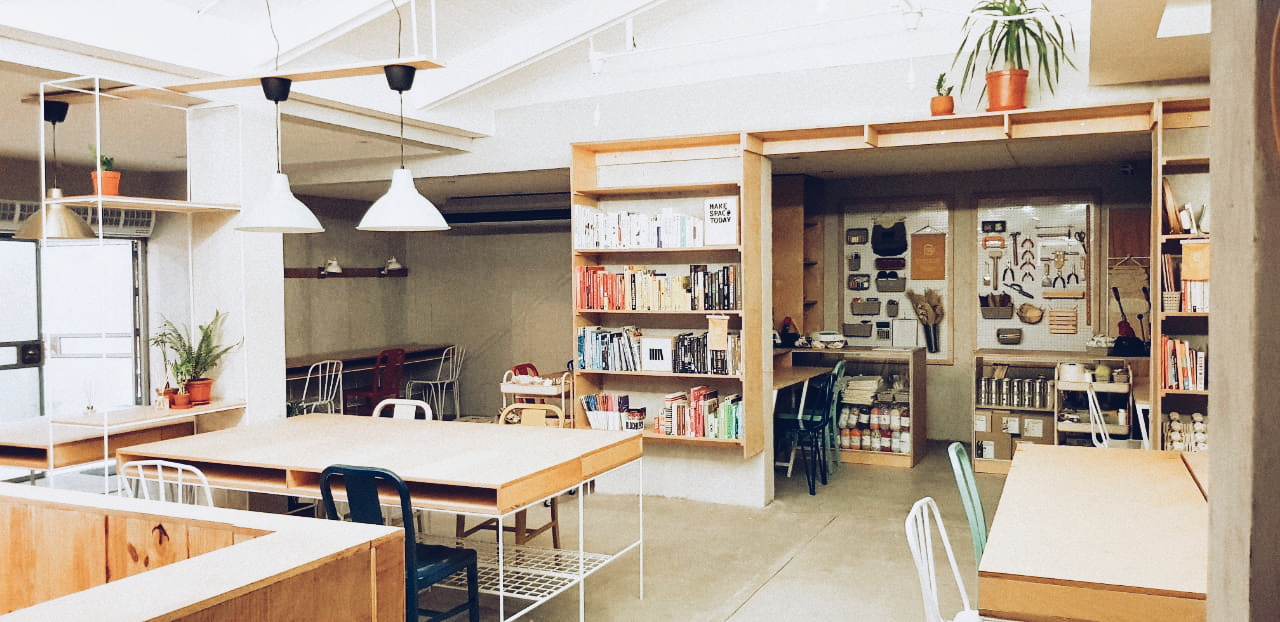 This all started when eight women participated in a forum for business freelancers in last year's Design Week Philippines. Wanting to set up a place that can be the "creative space of their dreams," Alessa Lanot of Life After Breakfast, Roma Agsunod and Maan Agsalud of Common Room & PopJunkLove, Andrea Arancon of Craft Carrot, illustrator and designer June Digan, Mikko Sumulong of Mix Fonts, Catherine Limson of Bedazzled & Luna Maia, and AJ Pangilinan of Sunday Paper Co collaborated and began building Make Space Today last September.
"Although we were from different creative fields, we found a common trait which is to help our fellow artists and makers," Lanot told Nolisoli.ph.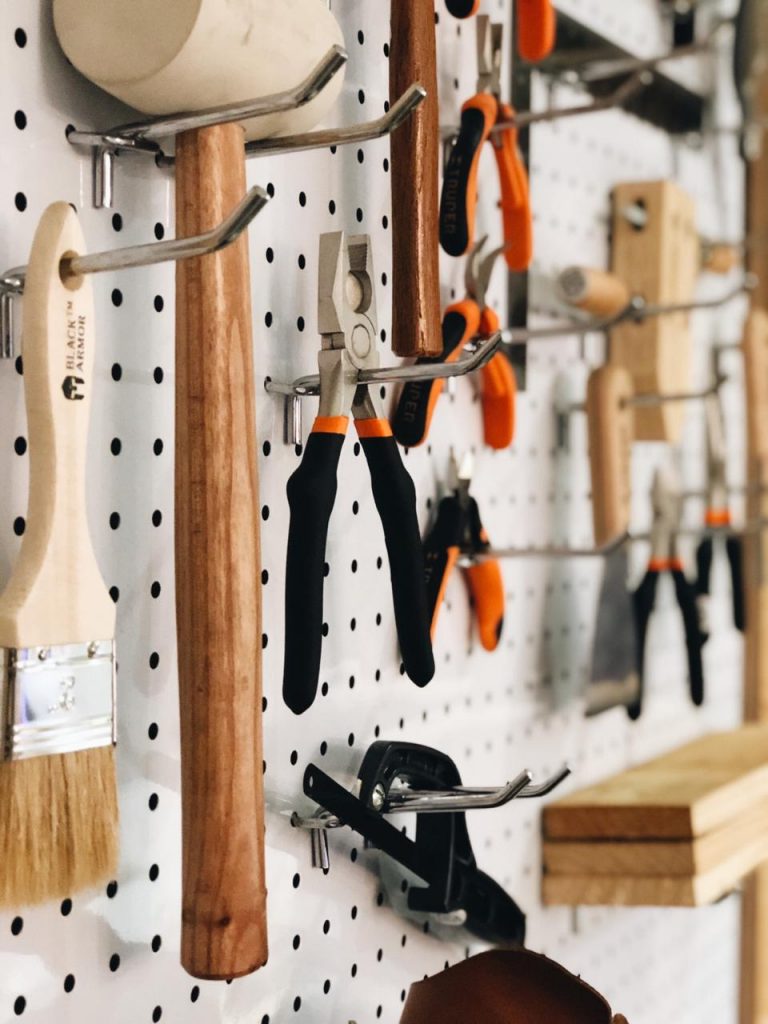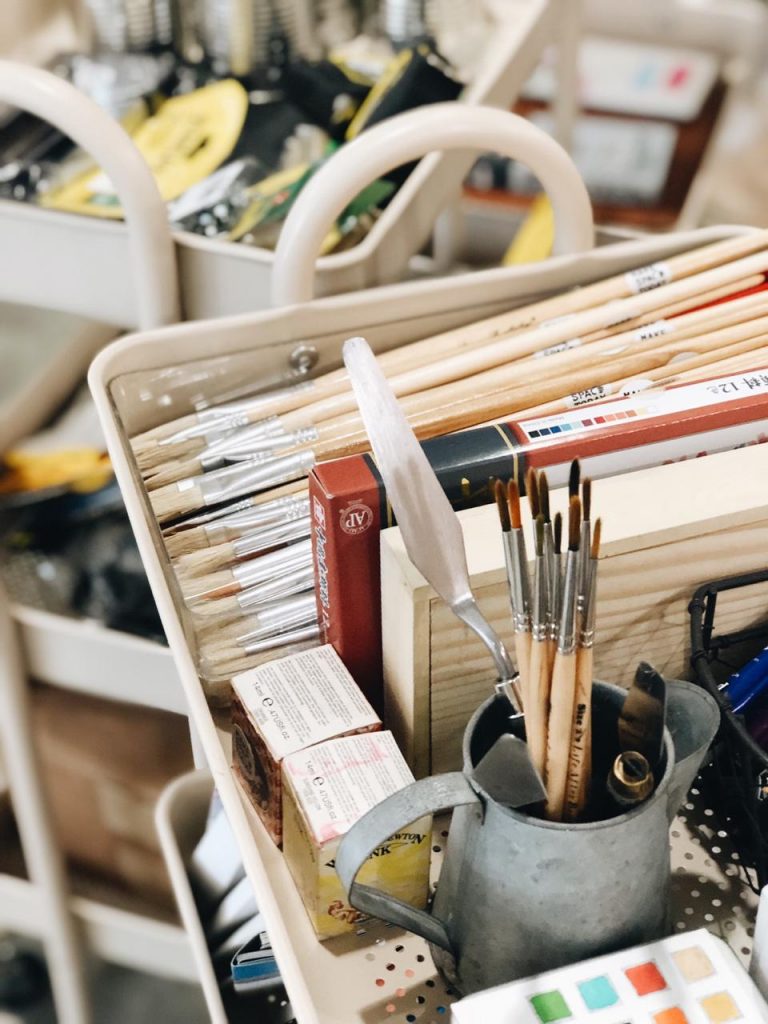 From 9 a.m. to 9 p.m. on Tuesdays to Sundays, the co-making space seats up to 25 creatives on a study table that's large enough to cater to any kind of artistic project—may it be carving, sketching, drafting, sculpting, or just tinkering. "Instead of co-working, we call it co-making because we encourage everyone to use the craft tools and machines," Lanot said.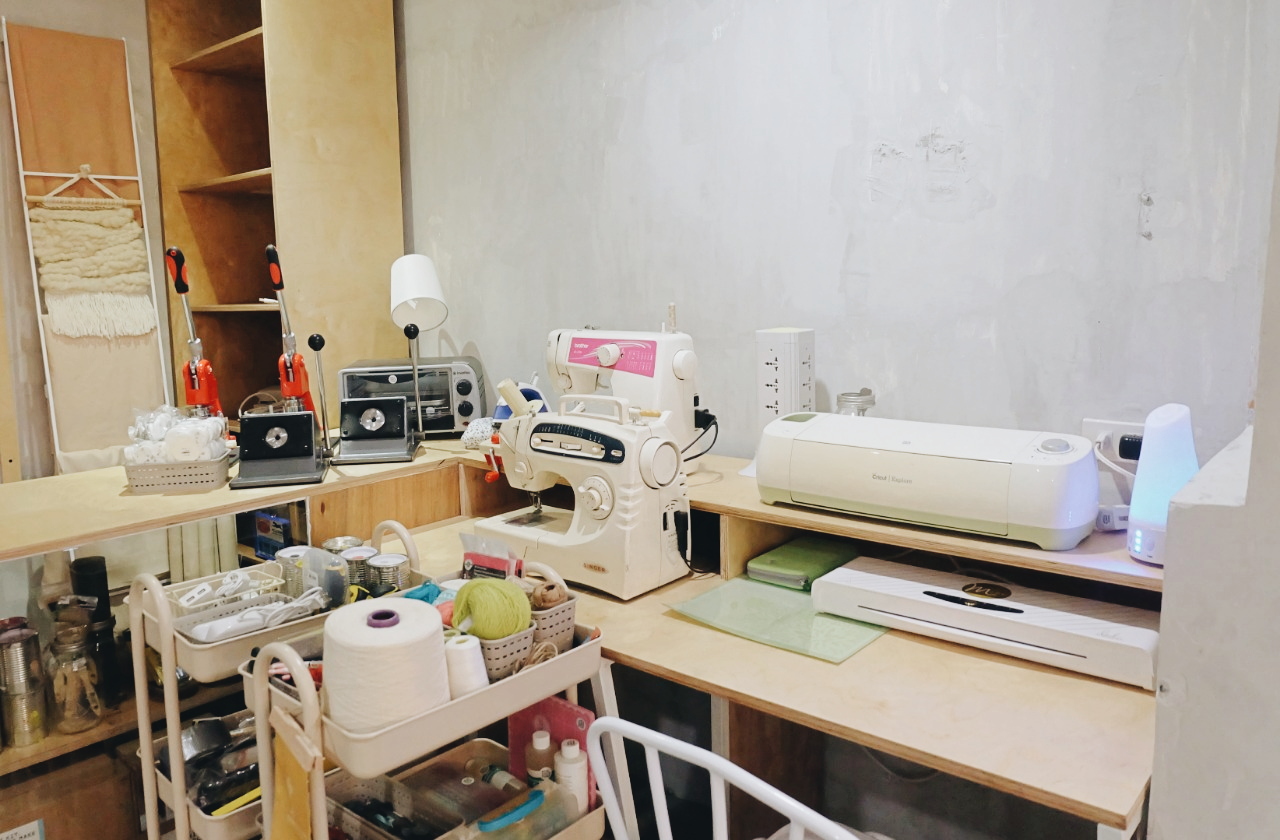 Their main goal is to "make everything accessible for the makers. All the tools here are all available for you to borrow when you're in the space. We have everything: sewing machines, button pin-makers, 3D printers, and more. Plus, we're continuously adding new machines."
Aside from the technical tools, there are also a number of craft bars filled with all kinds of paint, brushes, yarn, stamps, punchers, embroidery, and woodworking tools.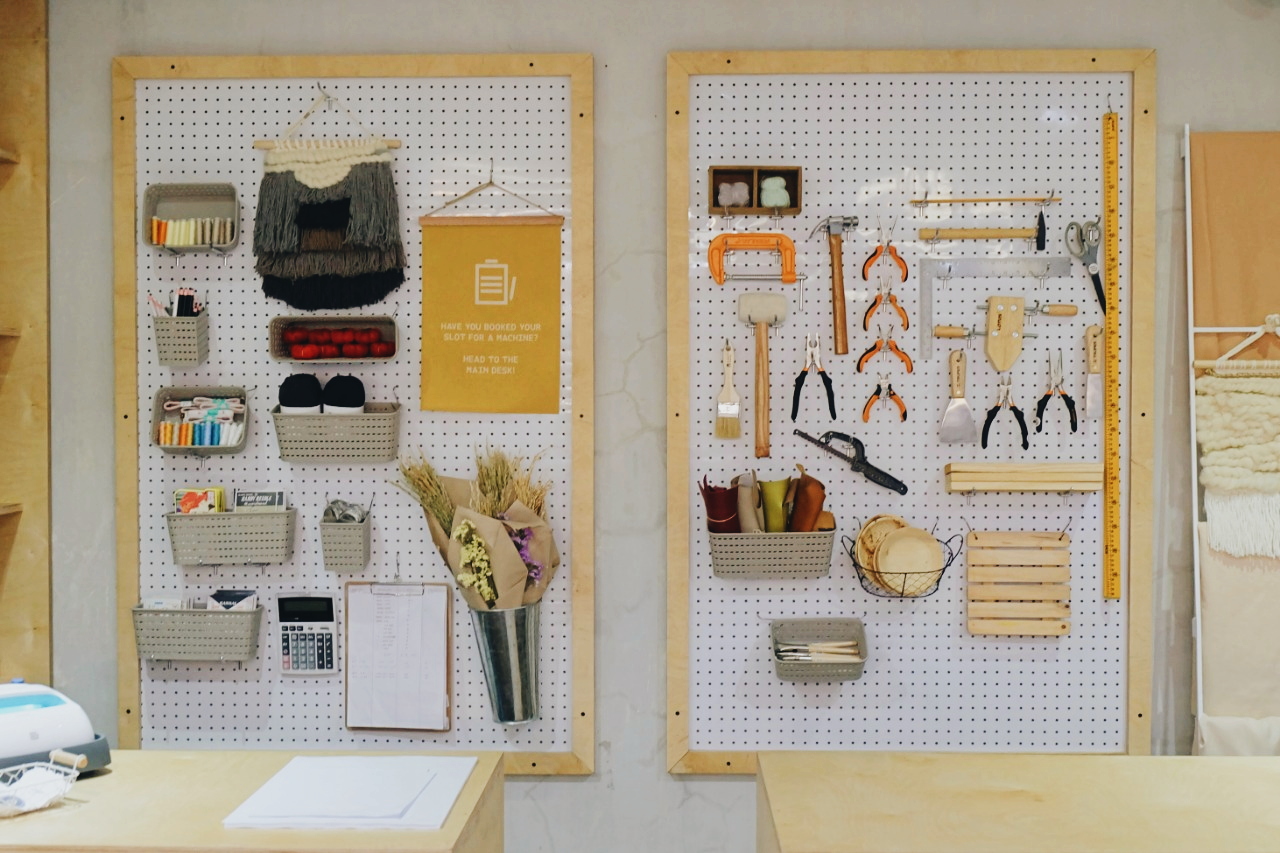 Aside from the desks and the machines and tools area, artists and makers can also use the space's "outdoor room" made for "large and messy projects." Adjacent to this is the photoshoot area, which is complete with a white wall, some plants, and a "flat lay space" where tiles bearing different designs are laid out.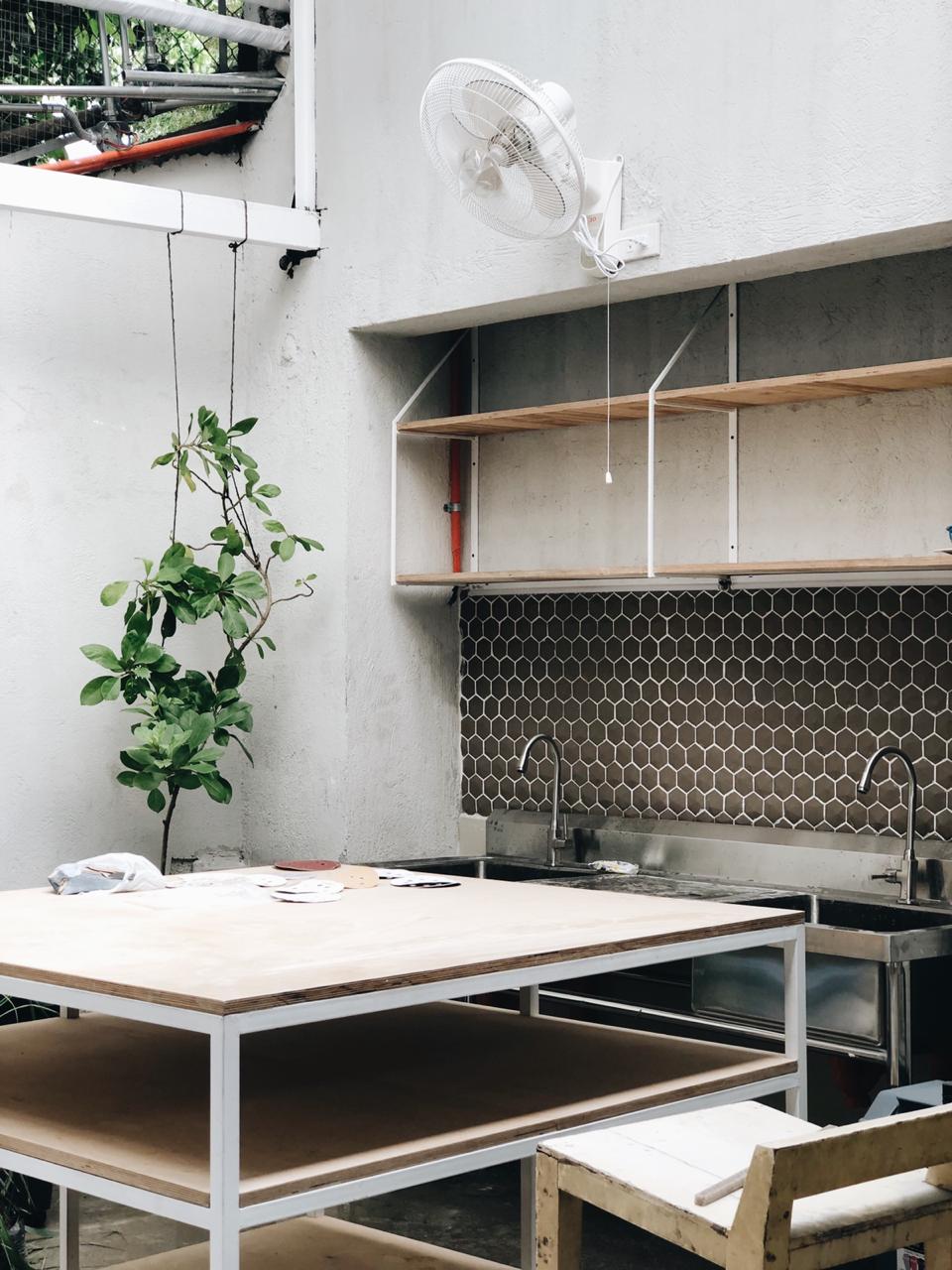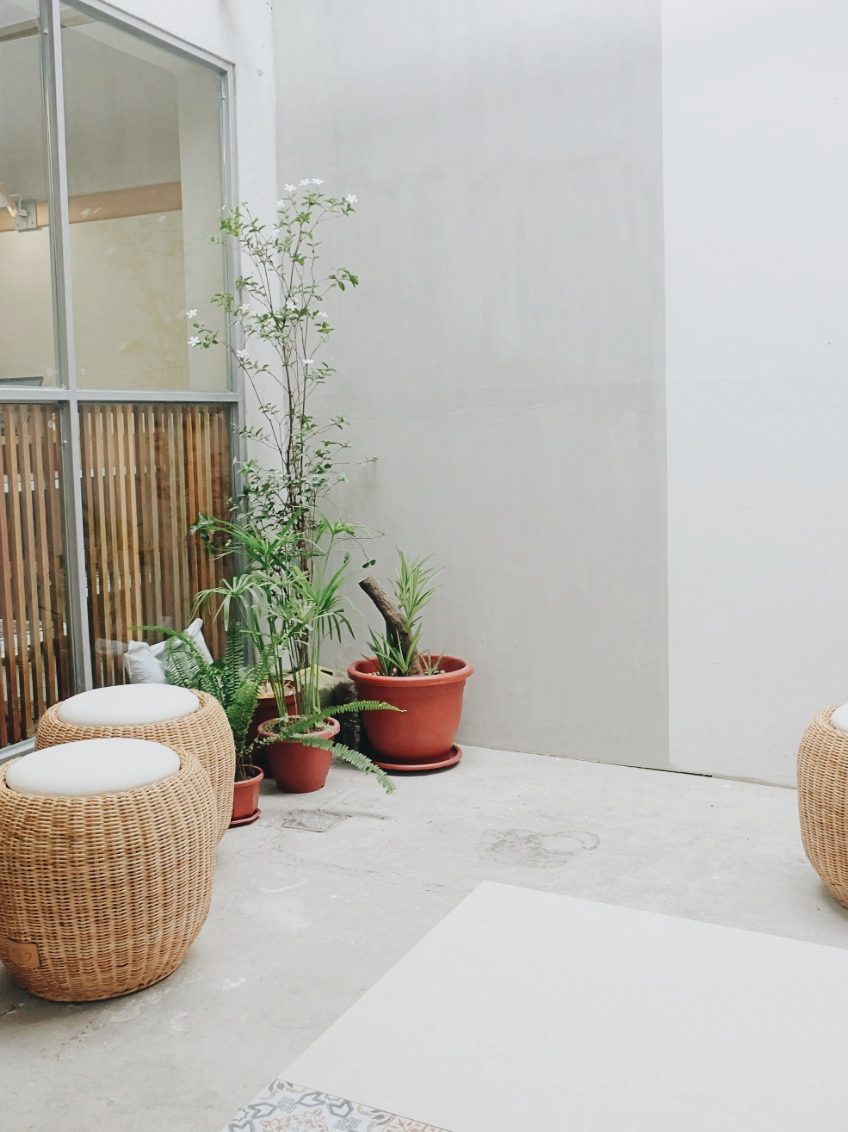 Make Space Today also has a color-coded, aesthetically pleasing library. As fitting as it sounds, the books available cover a wide spectrum related to the arts, from digital graphic design and embroidery to entrepreneurship and economic development in the field.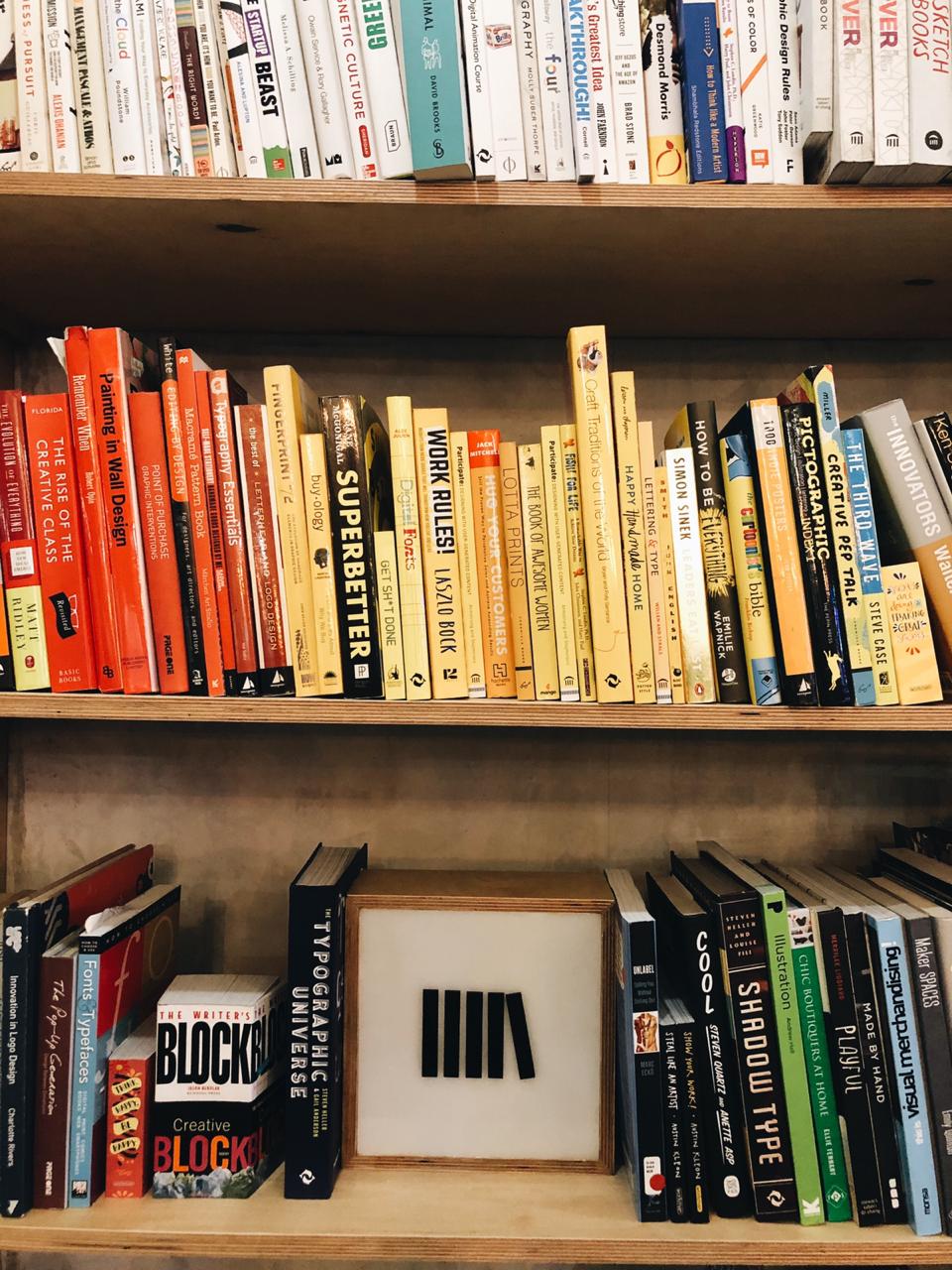 Full-access to the tools, machine, photoshoot area, library, coffee, and wifi is covered by the day-long pass worth P550. If you're planning to come by and use their tools more often, however, you can avail their Creative Seat promo that gives 15-day passes for P7700.
Retail shop
The co-working space doubles as a retail shop where local and start-up brands are provided the platform to show their (mostly handmade and sustainably sourced) crafts. There are novelty earrings, cute stickers, handwoven plant bags, craft supplies, and more.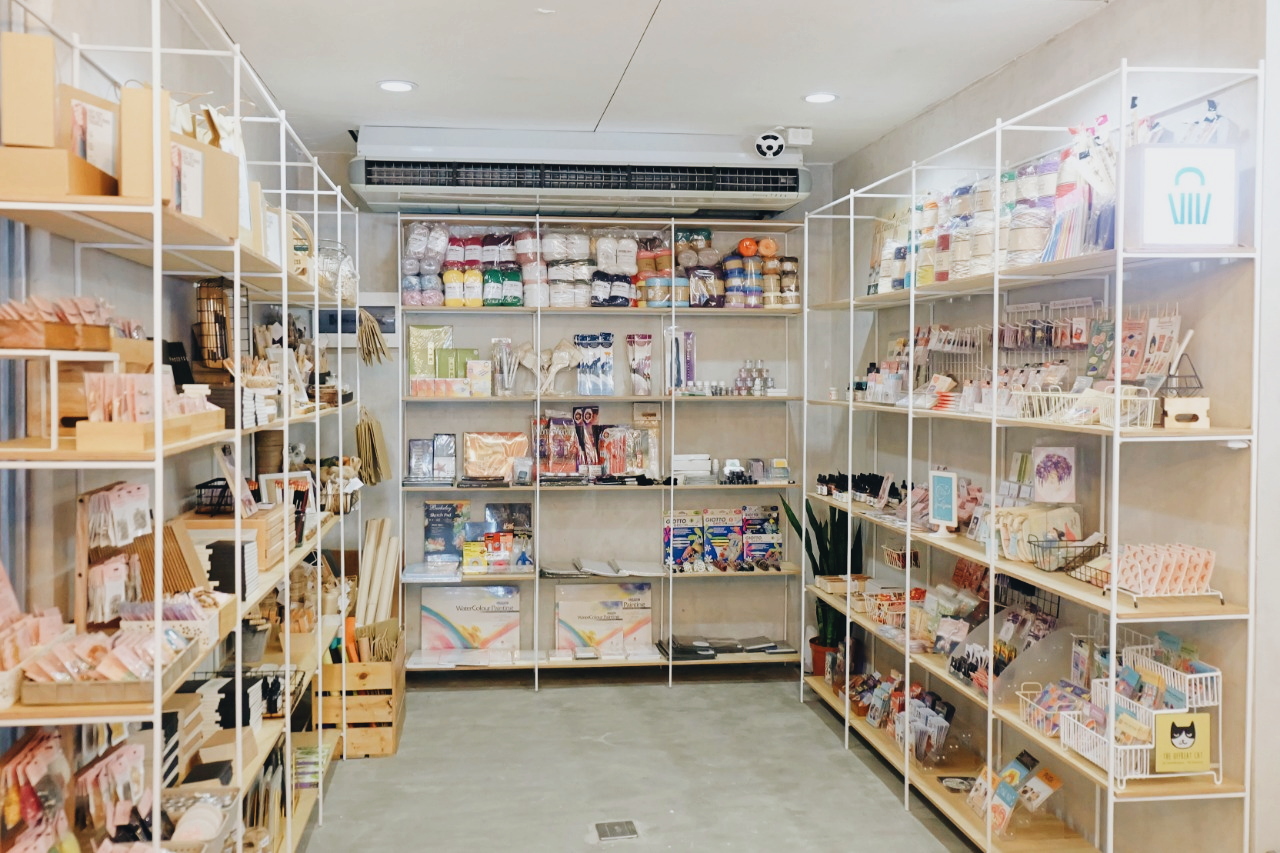 As of writing, there is a total of 53 brands consigned with Make Space Today. They are still accepting sellers who, once accepted, will be entitled to passes to a three-month program that includes "one row of shelf space in the shop, four day passes, and a "pulse check" or a consultation time with a retail business mentor."
"The difference kasi with our creative hub, with the space and the shop, ay 'yong developmental programs we hold that can bridge the gap between handmade and business," Lanot said. "We created this space to help level-up makers."
Development programs
And to further help creatives improve their work, the eight women are holding weekend workshops in the conference room located the room next to the outdoor area. "What we're focusing on in the workshops are leaning towards empowering start-up businesses talaga," Lanot shared. And like she mentioned, this place is an epitome of their dream school—which can be equated to a summary of things they wished they learned while they were starting in the industry.
"Some of the topics we're covering are how to price your products and services, how to write captions for your brand on social media, how to do low-budget marketing, how to make a good pitch, and so on. These are the topics we think aren't available anywhere else," she added.
Here is a summary of their workshops from July to August:
July
July 13 – Make money while you sleep
July 14 – Pricing and packaging your creative services
July 20 – Product pricing simplified
July 21 – Visual merchandising
July 27 – Rediscovering your brand
July 28 – Caption this!
August
Aug. 1 – Pricing and packaging your creative services
Aug. 3 – Business math
Aug. 4 – Social media for start-ups
Aug. 10 – Packaging design
Aug. 12 – Goal-setting and strength-finding
Aug. 31 – Unleashing your most productive self
September
Sept. 1 – Creating collections
Sept. 5 – Pricing and packaging your creative services
Sept. 12 – Make money while you sleep
Sept. 14 – No-budget marketing
Sept. 19 – Product pricing simplified
Sept. 22 – Creative content for blogs and newsletters
Sept. 28 – Perfecting the pitch
You can register for any of these workshops here.
All featured photos courtesy of Make Space Today
Get more stories like this by subscribing to our weekly newsletter here.
Read more:
Vegetarian restaurant Pipino will get vegans and non-vegans excited with their new menu
These furniture stores sell items handcrafted by Filipinos
An Intramuros shop called Puesto gives space for all kinds of creative minds
Read more by Amierielle Anne Bulan:
This "alternative arts school" is open to anyone interested in art—students, artists, or not
National Museum now displays Jose P. Alcantara's 50-feet relief sculpture
Exploitation of Filipina migrant workers is the center of this Cairo Biennale artwork
TAGS: art co-making co-working craft creatives Diliman Feature filipino filmmakers Make Space Today quezon city space