Khao Khai Thai doesn't believe in westernized Thai food
You won't find pad Thai here, but you will fall in love with Thai spaghetti
info
Khao Khai Thai Chicken House

Thai

Mondays to Thursdays, 11 a.m. to 1 a.m., Fridays to Sundays, 11 a.m. to 2 a.m.

0949-1132942

₱

P900 for two
It's no secret that the Western gaze influences how the rest of the world experiences a country's cuisine. We have a taste of that with, say, balut, which to the Western eye is a creepy and gross exotic dish seemingly made to be a rotating member of James Corden's Spill Your Guts or Fill Your Guts segment.
Our Southeast Asian neighbours have had their fill of that, too. Thailand has long since been fodder for Western tourists, and by extension, so is its food. To a non-Thai native, when we think of Thai cuisine, we usually think of pad Thai and tom yung, but those aren't really representative of the cuisine. In fact, the latter isn't even that Thai. "The only really Thai ingredient [in pad Thai] is the pounded dried chillies," Bangkok Post admitted in 2014. Pad Thai becoming Thai was, in part, a Western endeavor.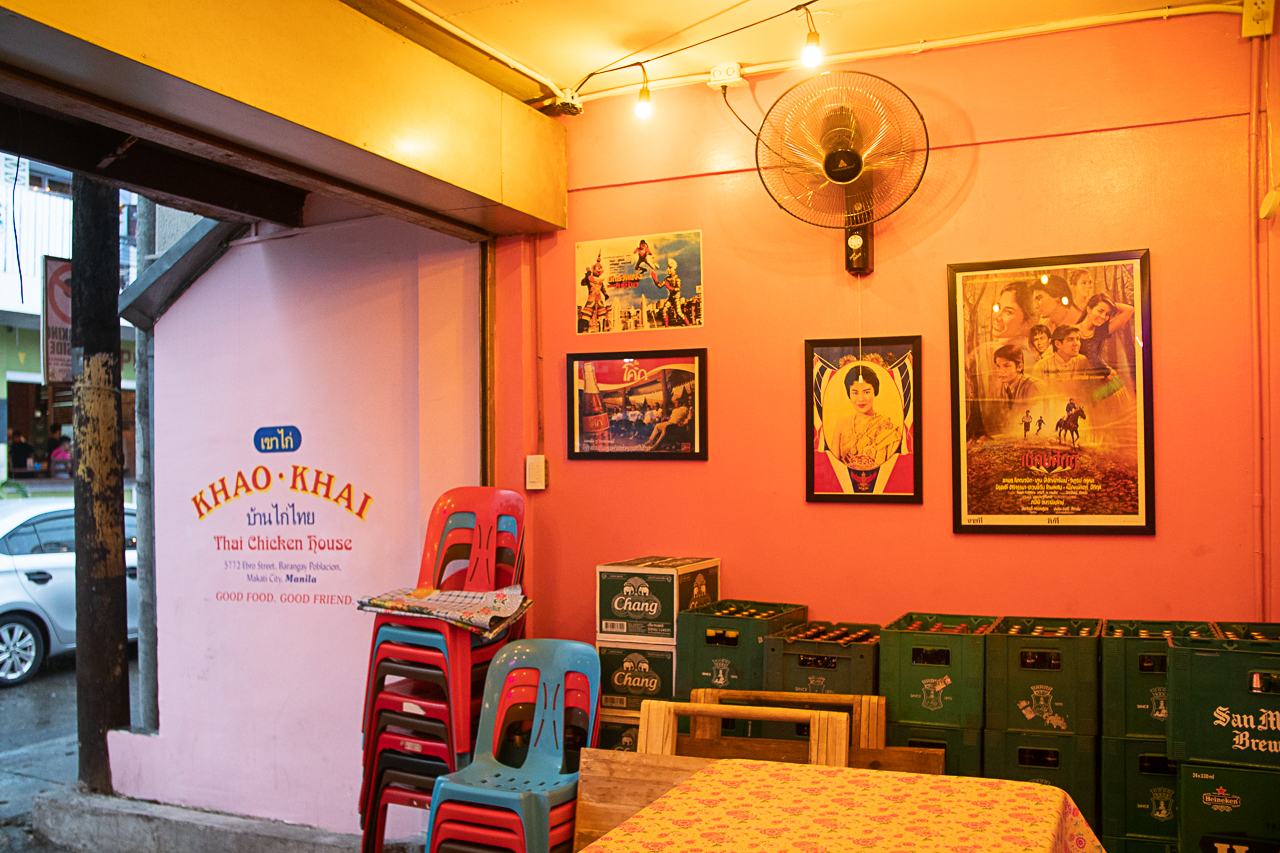 We visited Khao Khai Thai for a more accurate look into Thai food. "You're not going to find pad Thai here," says owner Daniel Mabanta, a seasoned traveler and the person behind Señor Pollo and Crying Tiger, who explains that usually only places that cater to tourists will carry that "quintessential" Thai dish. Instead of following the typical Westernized Thai route, his new Poblacion joint stands out by going into the regions (particularly Isan, the country's culinary capital) and streets of Thailand. Admittedly, it's still not authentic (the very act of taking a dish out of its origin and translating it for a different country makes it lose its authenticity), but it's a start.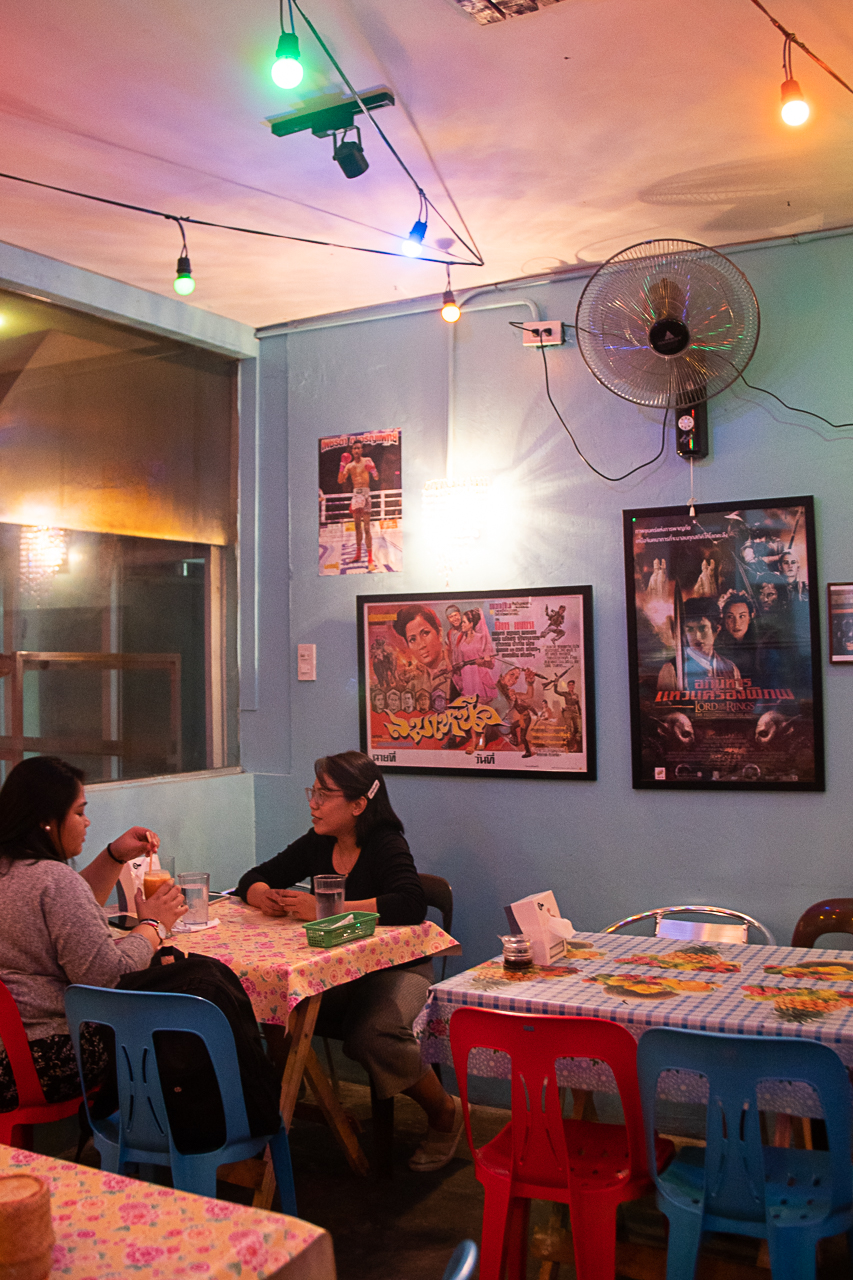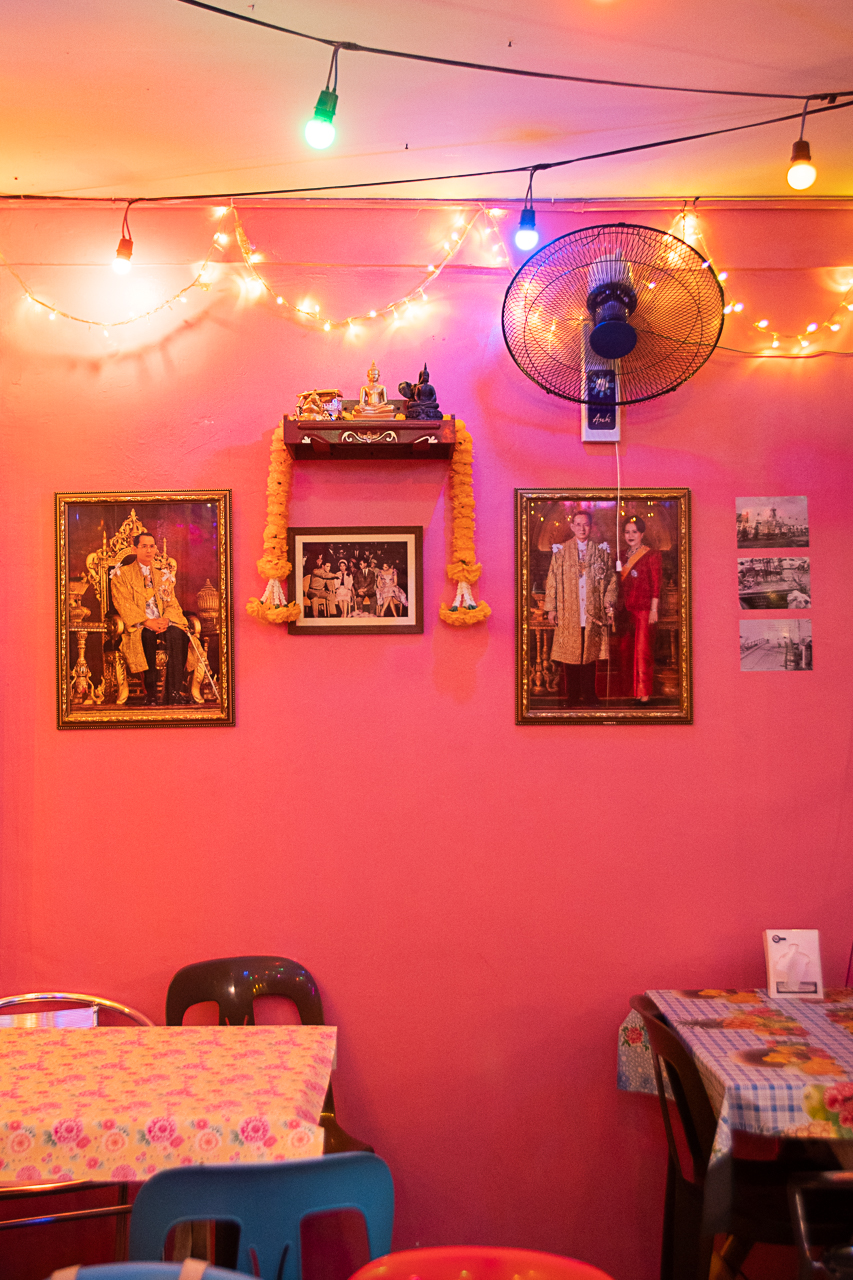 The interiors alone lets you know you're in for a different kind of experience. Stepping into Khao Khai, you're greeted with an unpretentious hole-in-the wall diner littered with Thai scenes: A photo of the King and Queen here (anyone who's ever been to Thailand knows how seriously they take their royalty), and a Thai Lord of The Rings poster there. It's not unlike what you'd see in a humble paresan or beer-filled carinderia, but Thai.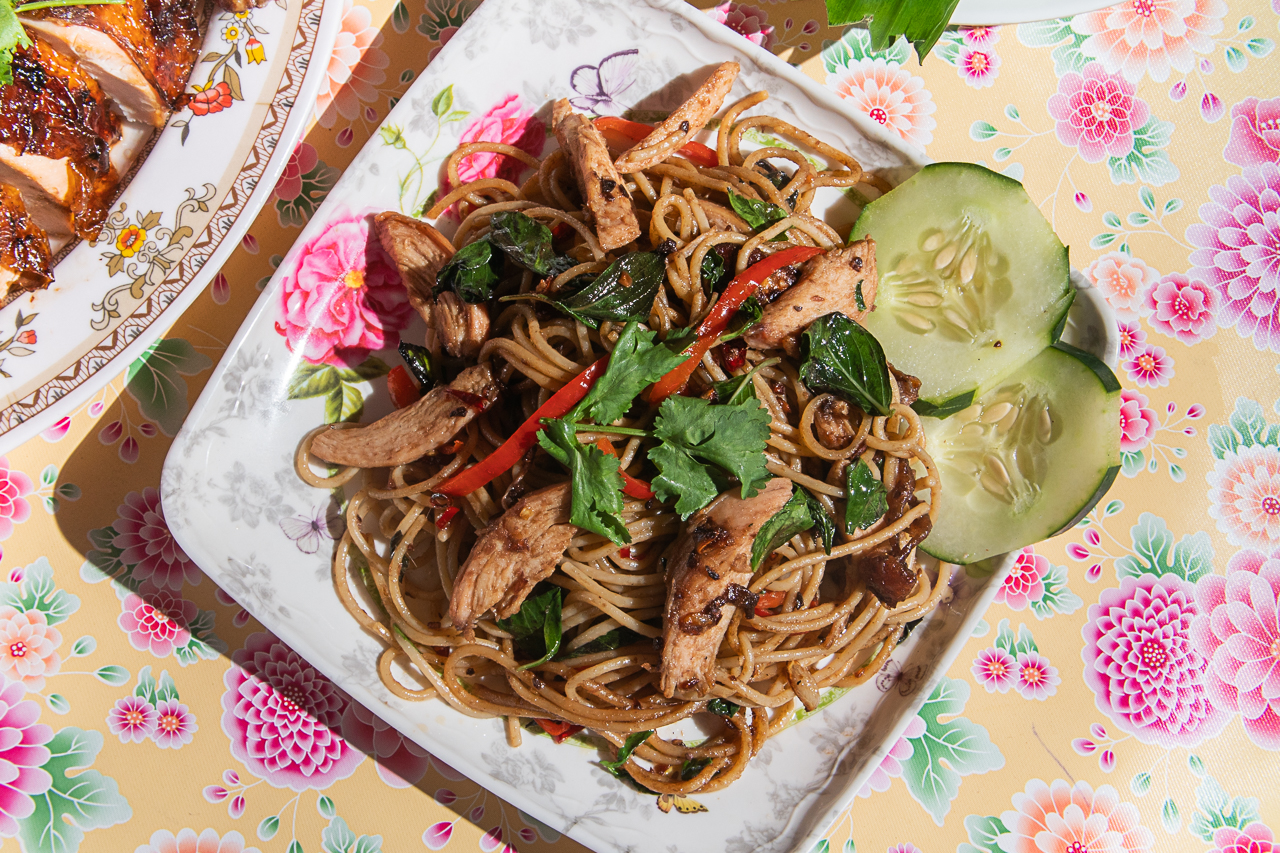 The star of the show is their "drunken spaghetti," a noodle dish in lieu of pad Thai. It's a decidedly Thai take on spaghetti, with dried chillies, cilantro, and basil. If that sounds weird to you, think about how weird Filipino spaghetti is to an outsider: Sweet? And with a hotdog? "Our version of Thai spaghetti is like our spaghetti on crack," says Mabanta.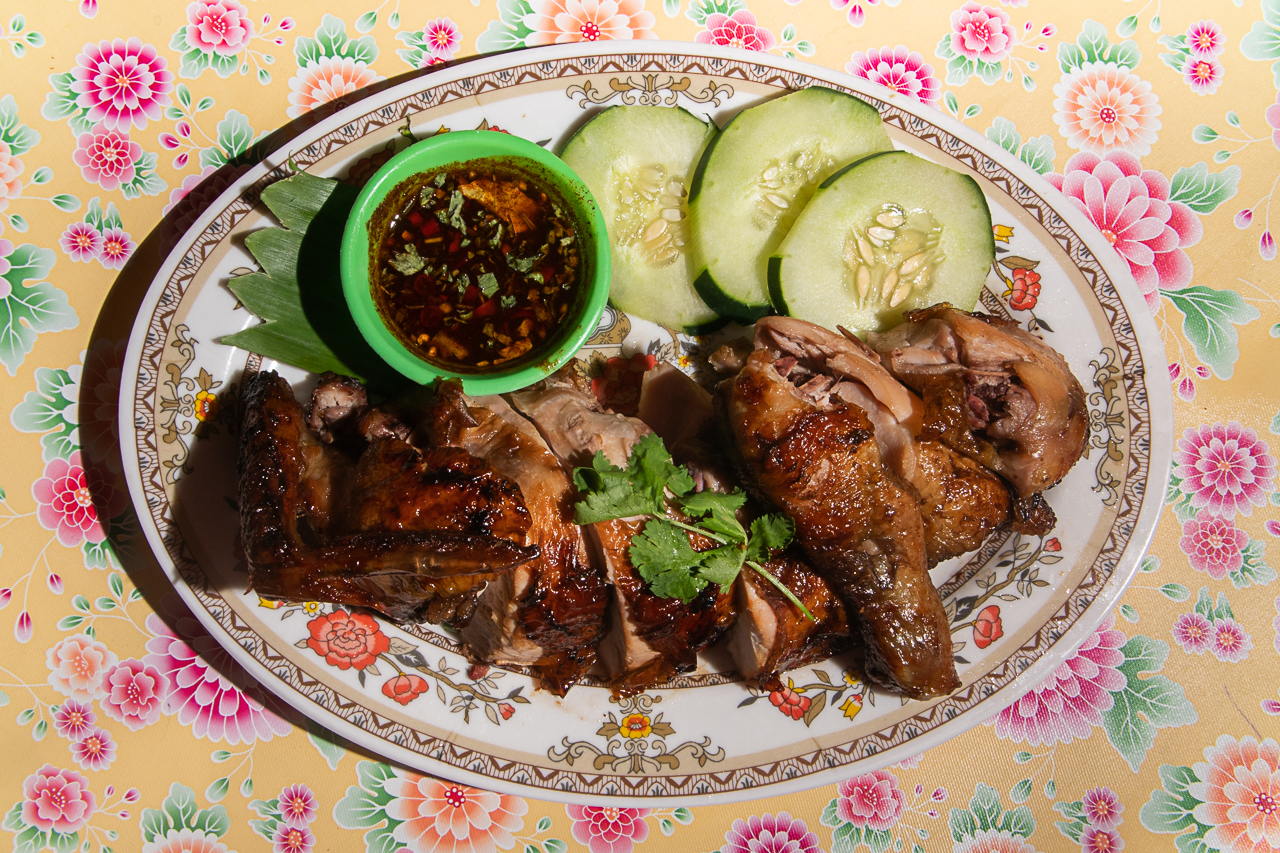 If you're in the mood for grilled chicken, try their gai-yang chicken. Originating from the northeastern Isan region, the dish is a popular street food item—surprising, given how close it is to roast chicken, making it a bit more lush and richer than our own barbecue chicken. At Khao Khai, you're urged to eat it with som tam (hand-cut green papaya salad) and sticky rice, a very Chiang Mai combo.
For a different variety of chicken, get the gai tod, a Bangkok-style fried chicken. The chicken is made fragrant with jasmine and spices, and its golden brown skin is as tasty as it is appealing to look at, which is to be expected from the purveyors of chicken (again, it's created by the same minds behind Señor Pollo). Fun fact: "Khao khai" is Thai for chicken rice.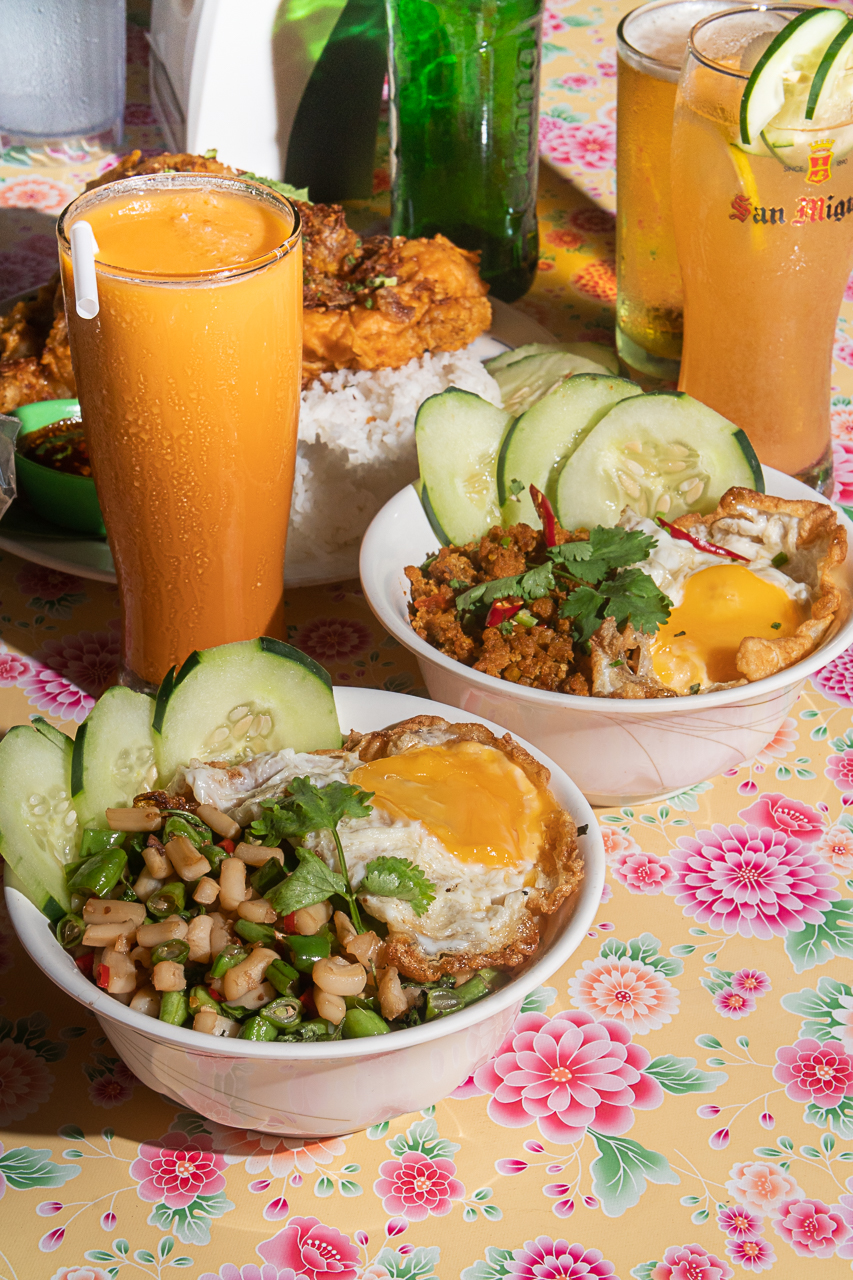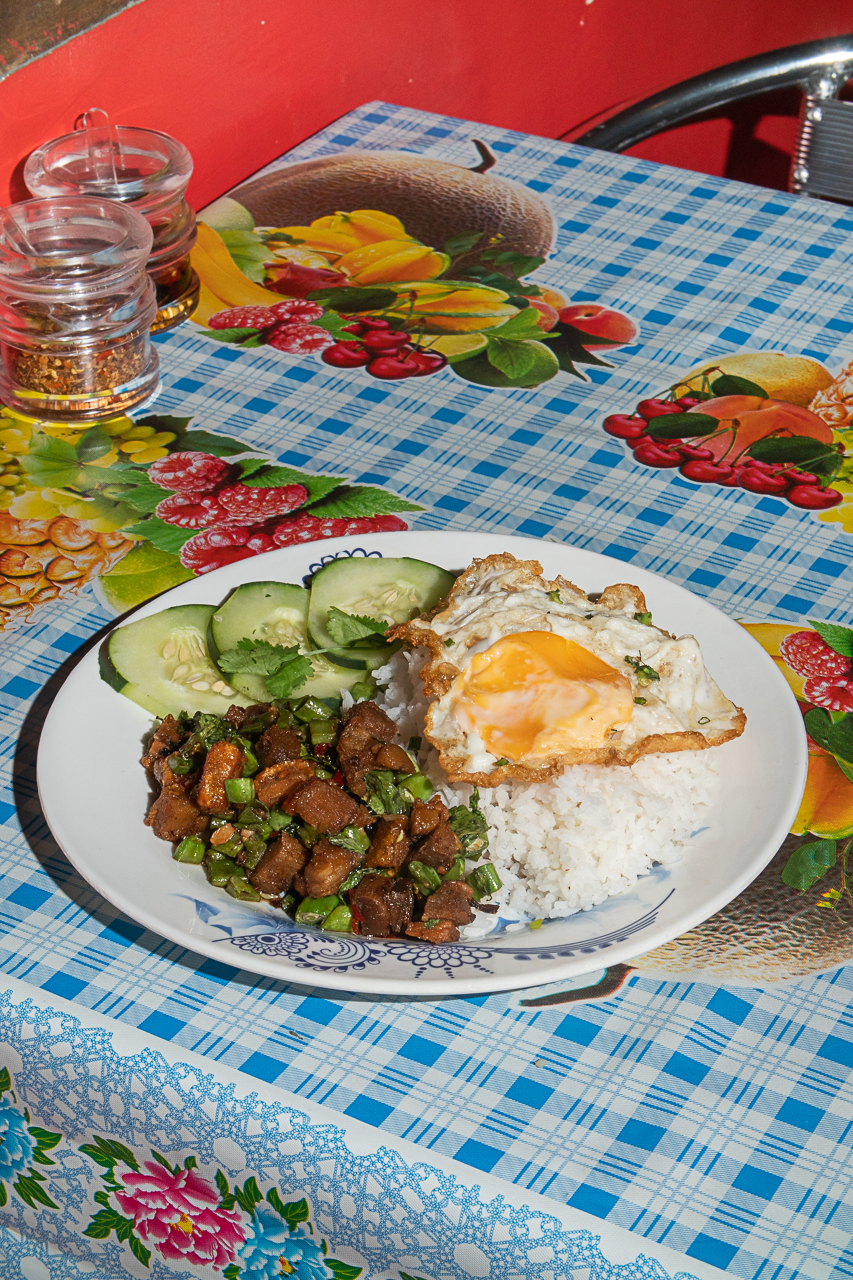 Their rice bowls are pretty good options for a solo meal. We tried out the squid kra pao, dry pork curry, and moo krob kra pao. The squid dish is pescatarian-friendly as it's made of stir fry diced squid—though like all the rice bowl meals, it does come with fried egg. We know many pescatarians include eggs in their diet, but we thought to point it out just in case.
Meanwhile, the dry pork curry is a southern Thai recipe with minced pork stir fried with curry paste. The end product is an aromatic curry meal, sauceless but just as flavorful. The moo krob kra pao is another for stir fry dish, this time with pork belly mixed with chili, fish sauce, and holy basil.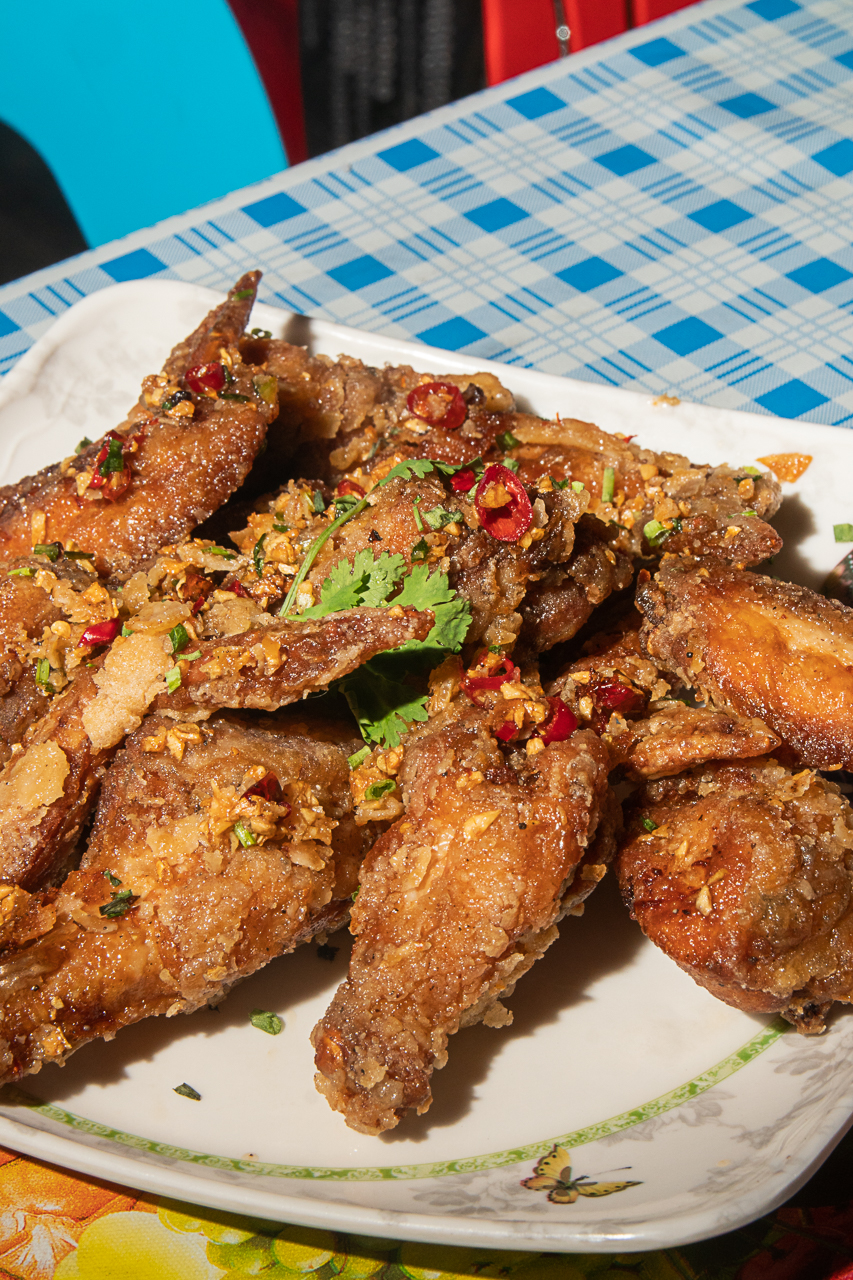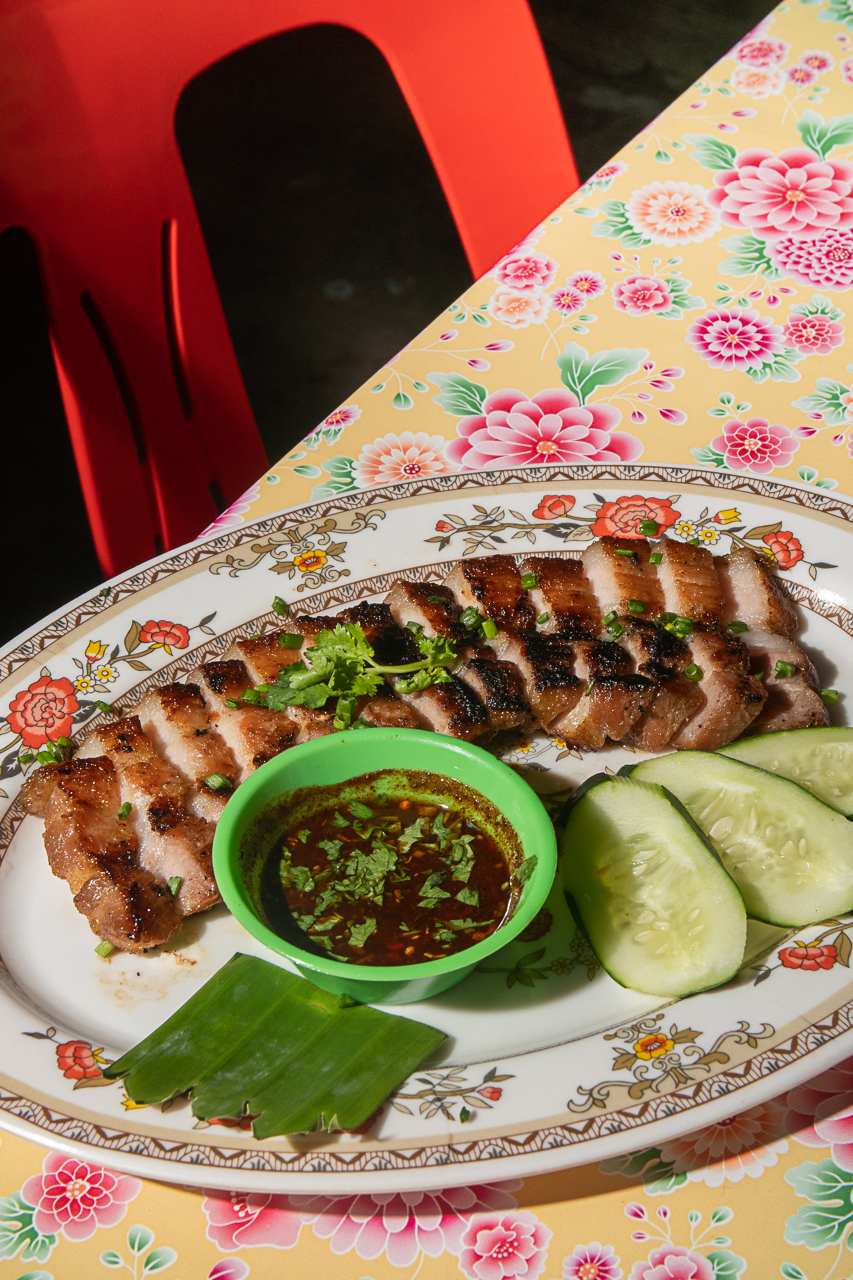 Since the casual restaurant prides itself in its chicken, it has another fried chicken dish up its sleeve, this time meant to go with a cold bottle of beer. Called the "victory wings," it's Khao Khai's answer to a Thai version of buffalo wings, with it being marinated in fish sauce instead of hickory barbecue. If you'd rather have pork with your beer, though, order a plate of ko moo yang instead, which is a pork belly barbecue fare from the Isan region.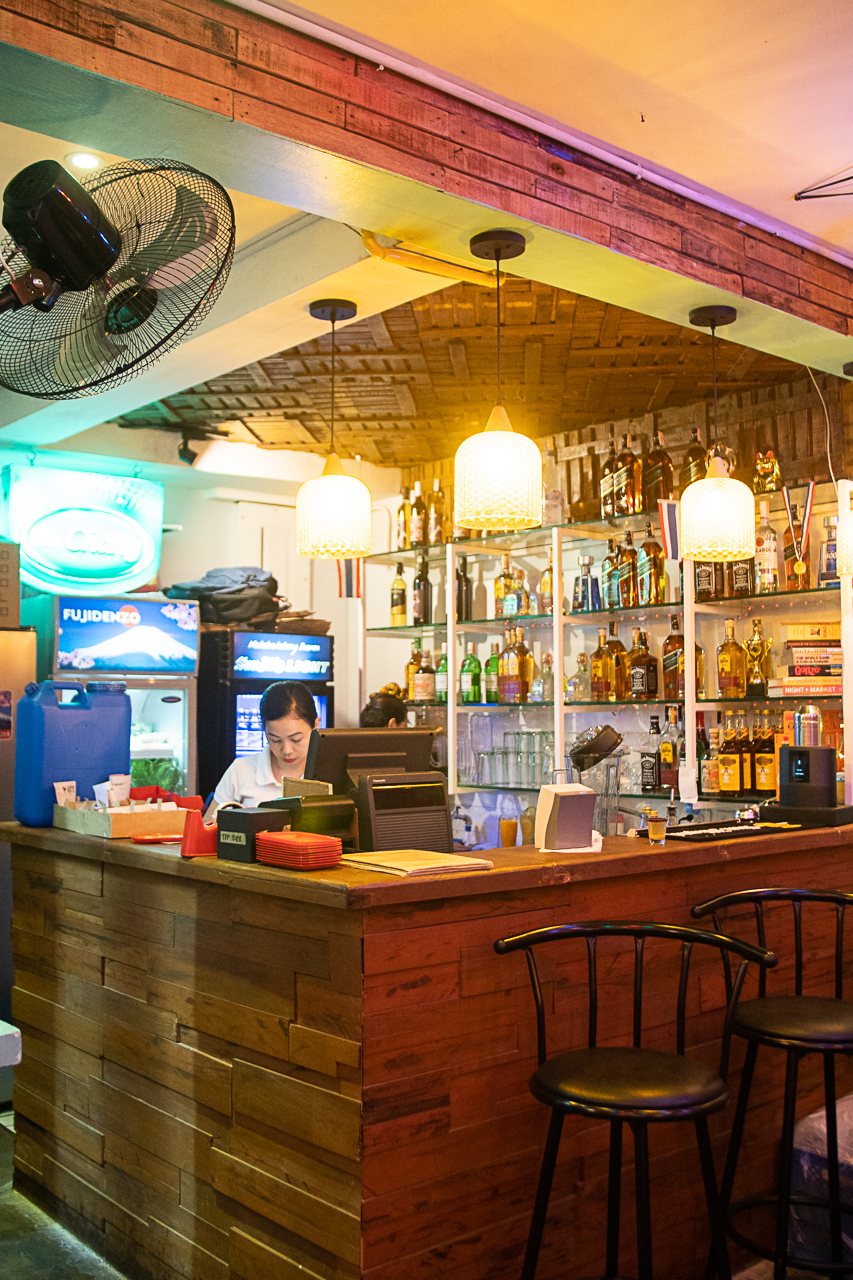 This being Poblacion, Khao Khai's bar is fully stocked. For a more immersive Thai experience, grab a bottle of their imported Chang beer, a golden concoction that's the Thailand sendup to San Mig Dry. If you'd rather not get beer, though, you can try their spiked ice tea instead.
If you want to see what "every day, working class Thai food" looks like, Khao Khai is a kitschy, open-aired joint that shows you a frank picture of it.
Get more stories like this by subscribing to our newsletter here.
Read more:
In Taguig, a restaurant serves Thai food beyond pad thai and milk tea
This Thai cafe is your most sulit caffeine fix yet
Start your budgetarian food crawl in Kapitolyo at this new Thai resto
Read more by Zofiya Acosta:
Saladstop's latest limited edition dish is a cauliflower bowl
The 11th MaArte Fair is designed after the open-door parties of Malate's Syquia apartments
Homophobes, stay away from Marikina
TAGS: daniel mabanta khao khai thai chicken house nolisoli.ph thai cuisine thailand
WHY GO?
The "drunken spaghetti" is the star of the show. It's a uniquely Thai take on spaghetti, and it's a welcome respite from the usual pad Thai.
MENU