Art, gastronomic, and rhetoric aficionados have found a cubbyhole in Buku-Buku Kafe's pioneer branch in Cavite. Just recently, the multi-hyphenated café opened a new space in SM Southmall, bringing its trademark whimsy and array of ingenious cooking closer to the city.
"Buku Buku" means "many books" in Bahasa. The name is fitting for a café that not only caters signature espresso-based drinks paired with delectable food, but also serves as a reading nook and playground for independent artists who want to wield their craft. On some days, it also hosts live musical performances, photography seminars, and art workshops.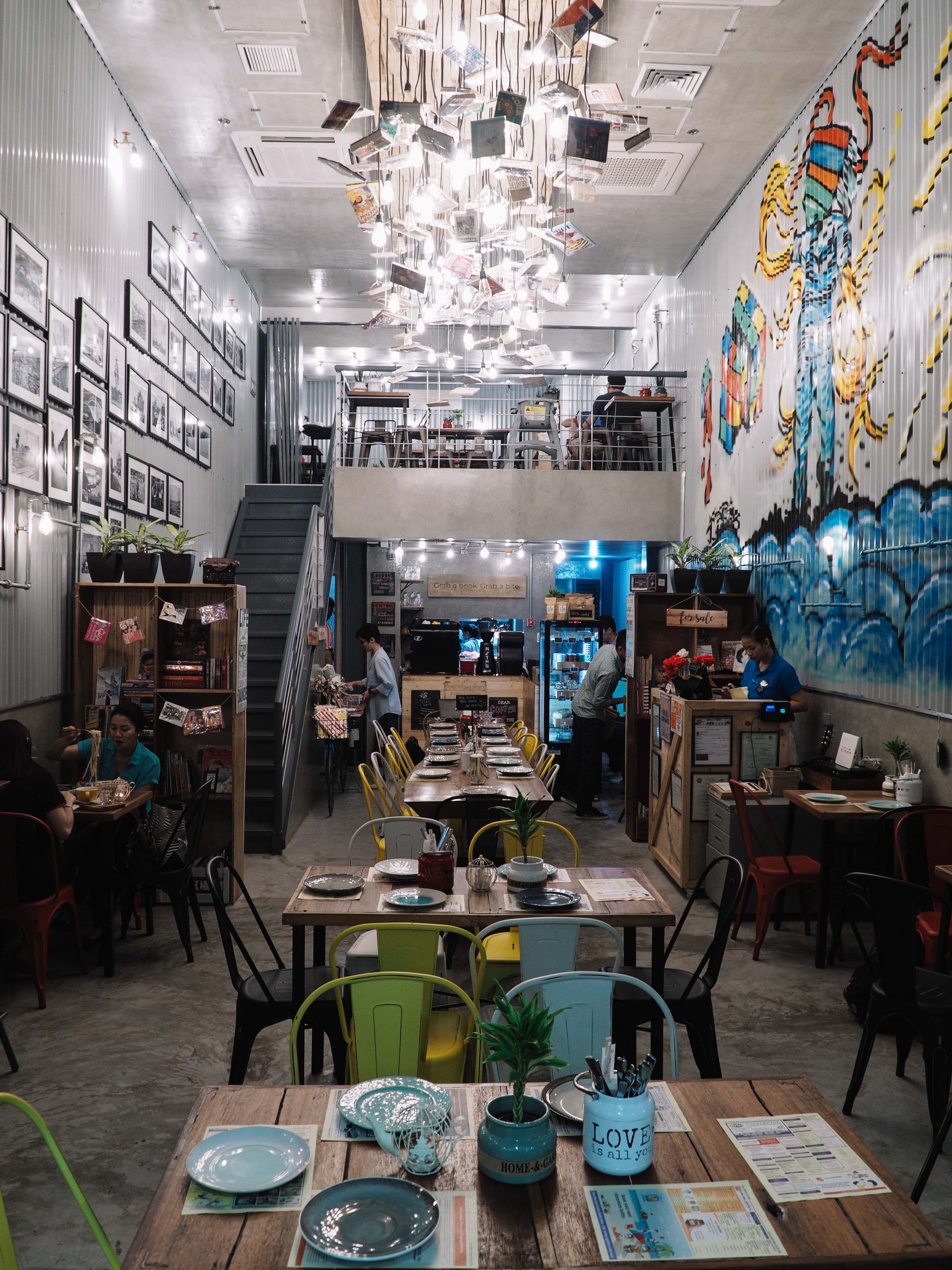 The ambience is conducive for hearty conversations shared with good company. But for those who would opt for solace, a selection of books and magazines is available for use. The industrial and rustic setting is evident with the chosen adornments. The focal installation of the new café is a book chandelier made from the owners' personal collection and lighting bulb fixtures. Other meticulously designed pieces are also made from repurposed objects such as the robot lamps which employed metal pipes and the light bulbs from electrical wiring.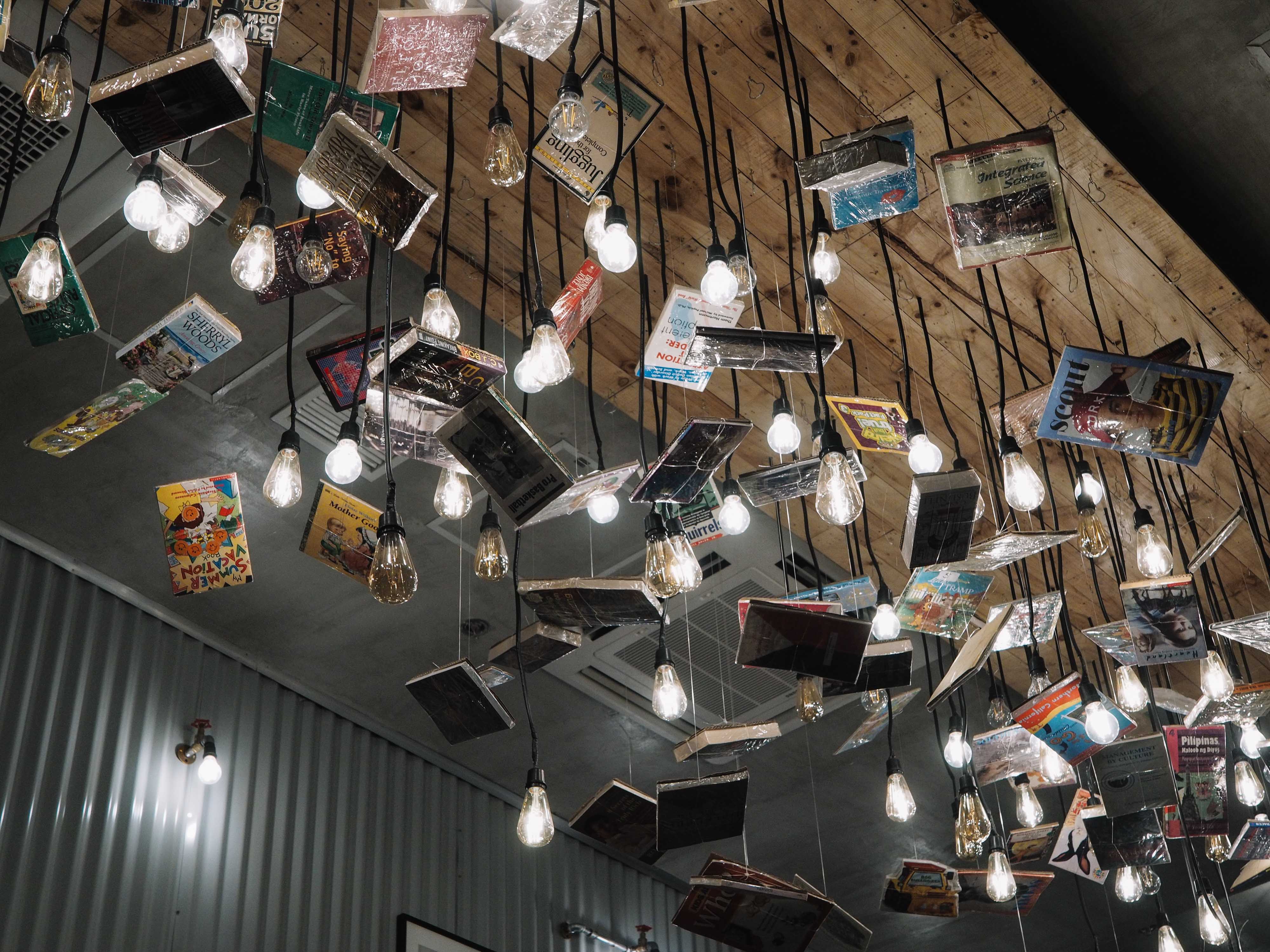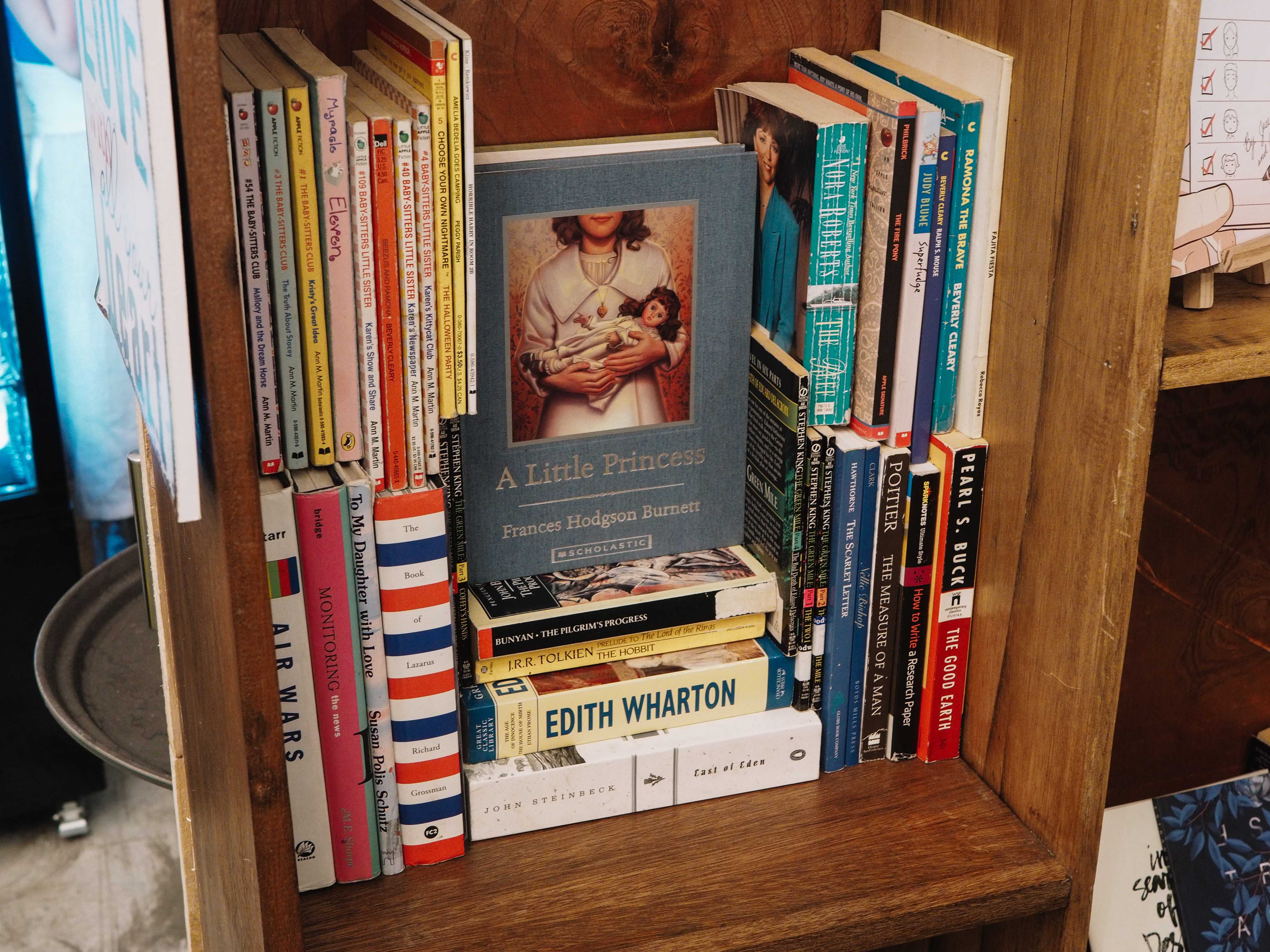 Inasmuch as it is aesthetically keen, Buku-Buku Kafe nails the dining aspect as well. The menu is a medley of fares ranging from all-day breakfast food, pastas, and sandwiches. It has select Filipino and American choices and also features a few Malay, Thai, and even Mexican options.
For starters, try the Sisig Nachos—a no-frills fusion of two comfort food, drizzled with parmesan cheese on top. There is also the Isaw Fries where the street food is deep fried and seasoned with your choice of either cheese or sour cream flavoring.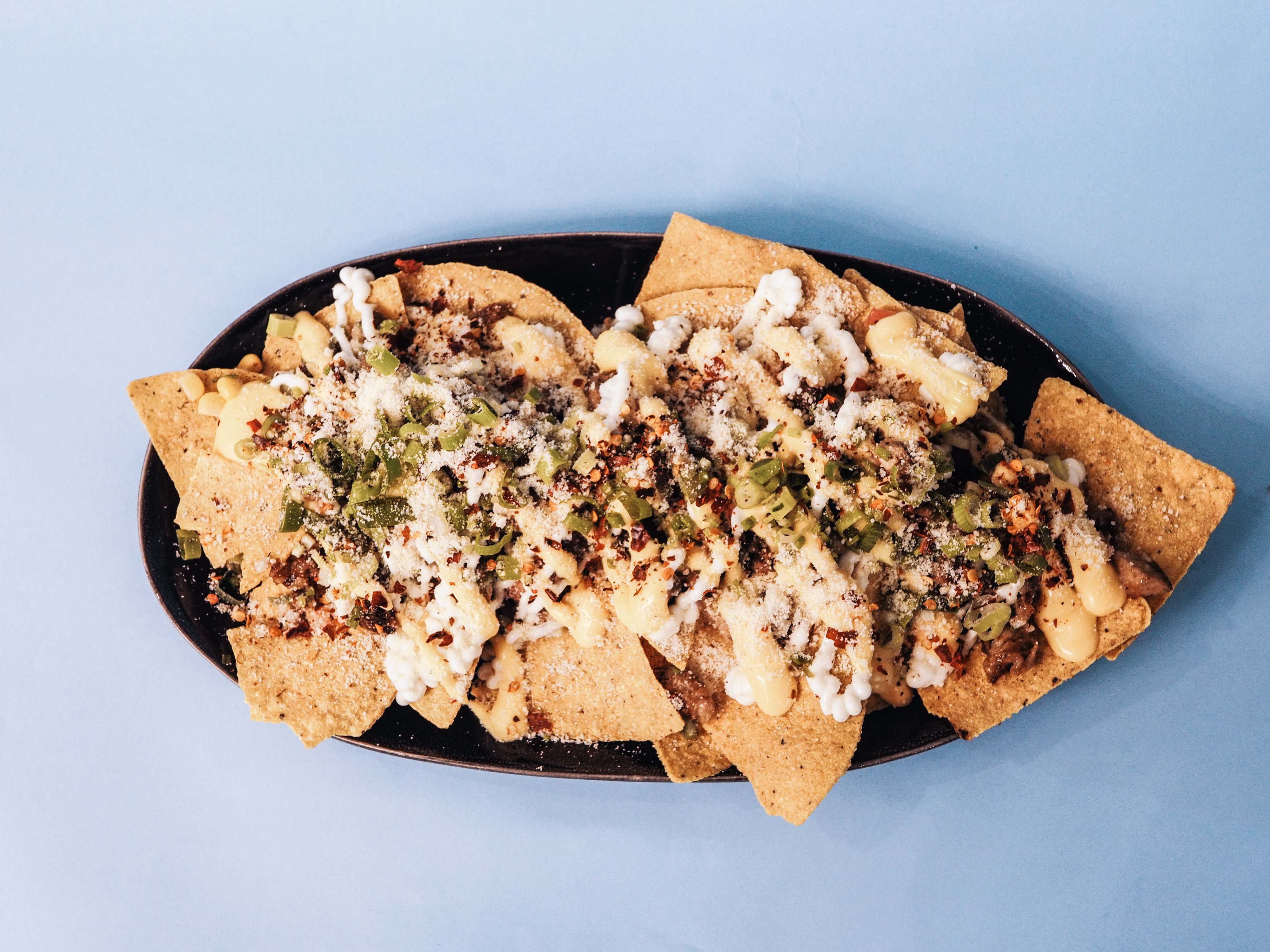 A filling serving meanwhile is the Big Man's Breakfast—a classic platter consisting of toast, bacon, sausage, hash brown, scrambled eggs, and some greens. For the more conscious eaters, the Crunchy Thai Salad is a unique choice. It's made of shredded carrots, thinly-sliced cucumbers, chopped cilantros, scallions, tomatoes and sprinkled with red bell peppers and sesame seeds.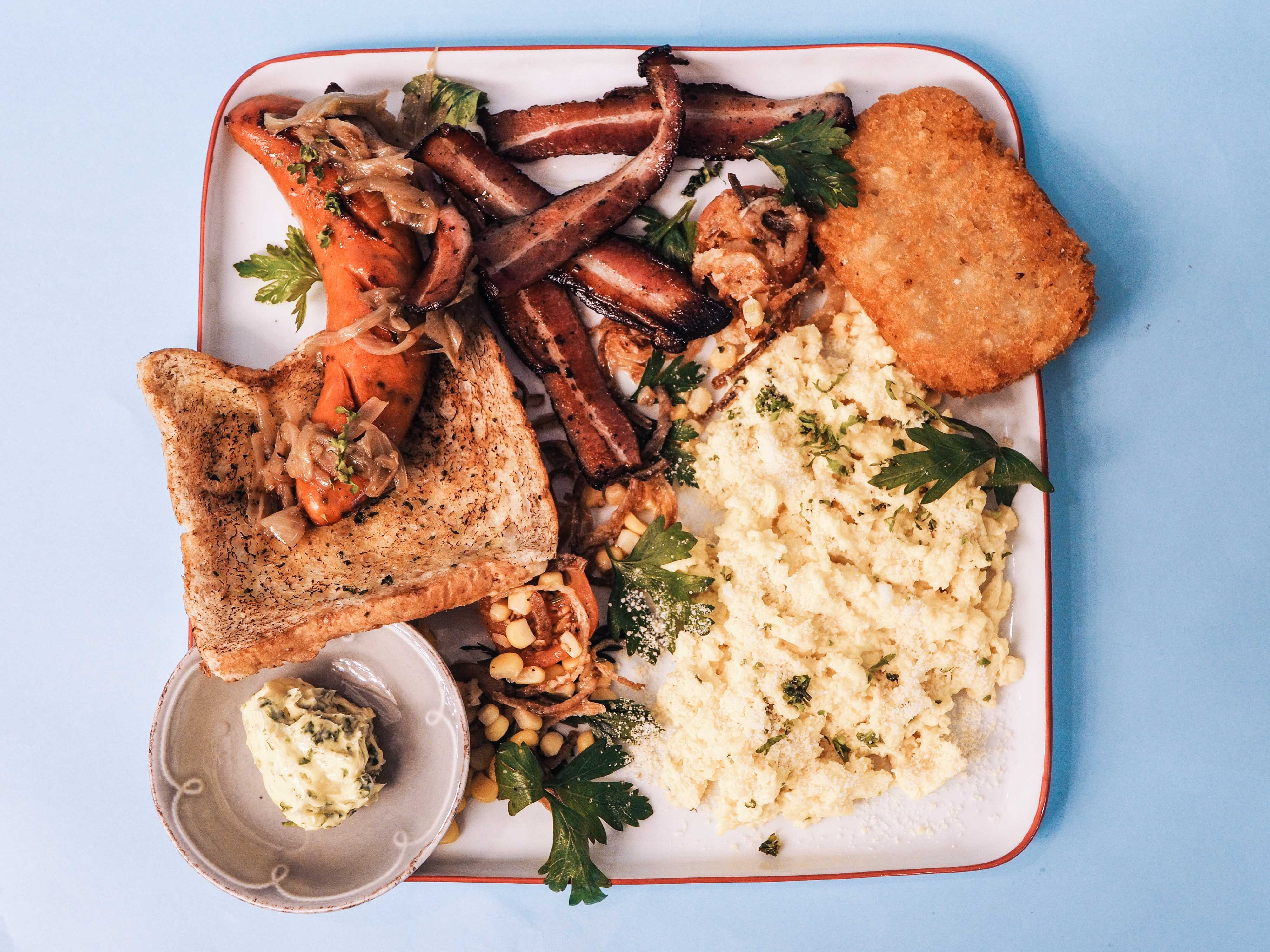 To clean up the palate, try the Barako Mocha. The rich and thick coffee is melded with local tablea chocolate. The café also has some bar classics and originally-concocted liquors such as the Hana-Banana which is reminiscent of the classic sago't gulaman albeit spiked with tequila.
There is always a lot going on in Buku-Buku Kafe and the unconventional set-up is a recreational space that has an ebb and flow of interesting activities. Definitely, one visit isn't enough.
Update:
Buku-buku Kafe in SM Southmall is adding Filipino classics to their menu of South East Asian cuisines.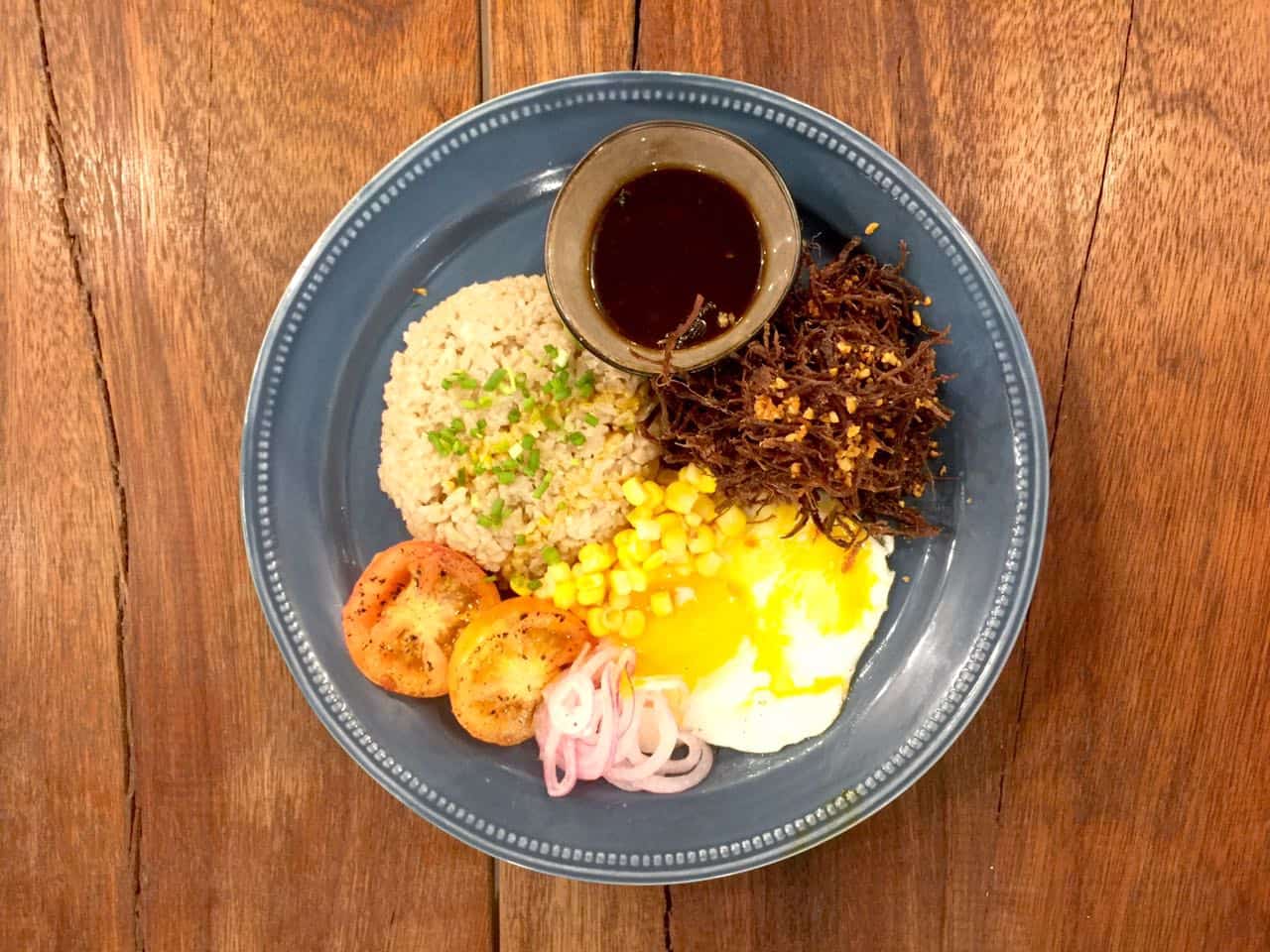 They took the classic tapsilog and made it a touch fancier by turning the tapa into beef brisket tapa flakes and serving its marinade as a sauce on the side. The Fancy-log also covers all the other silog variants: pork longganisa (longsilog), daing na bangus (daing silog), and chicken tocino (tosilog).
Then, they translated the bistek into their special kind of Philly Cheesesteak. They placed soy-sauce braised beef between two slices of rye bread with a generous sprinkle of sweet onions and smoked cheese.
For dessert, the sticky suman was given a champorado twist. They simply took the sticky brown rice and tablea usually used in making a champorado, and made it into a suman instead. It's a bittersweet happy ending for a hefty rice-heavy meal.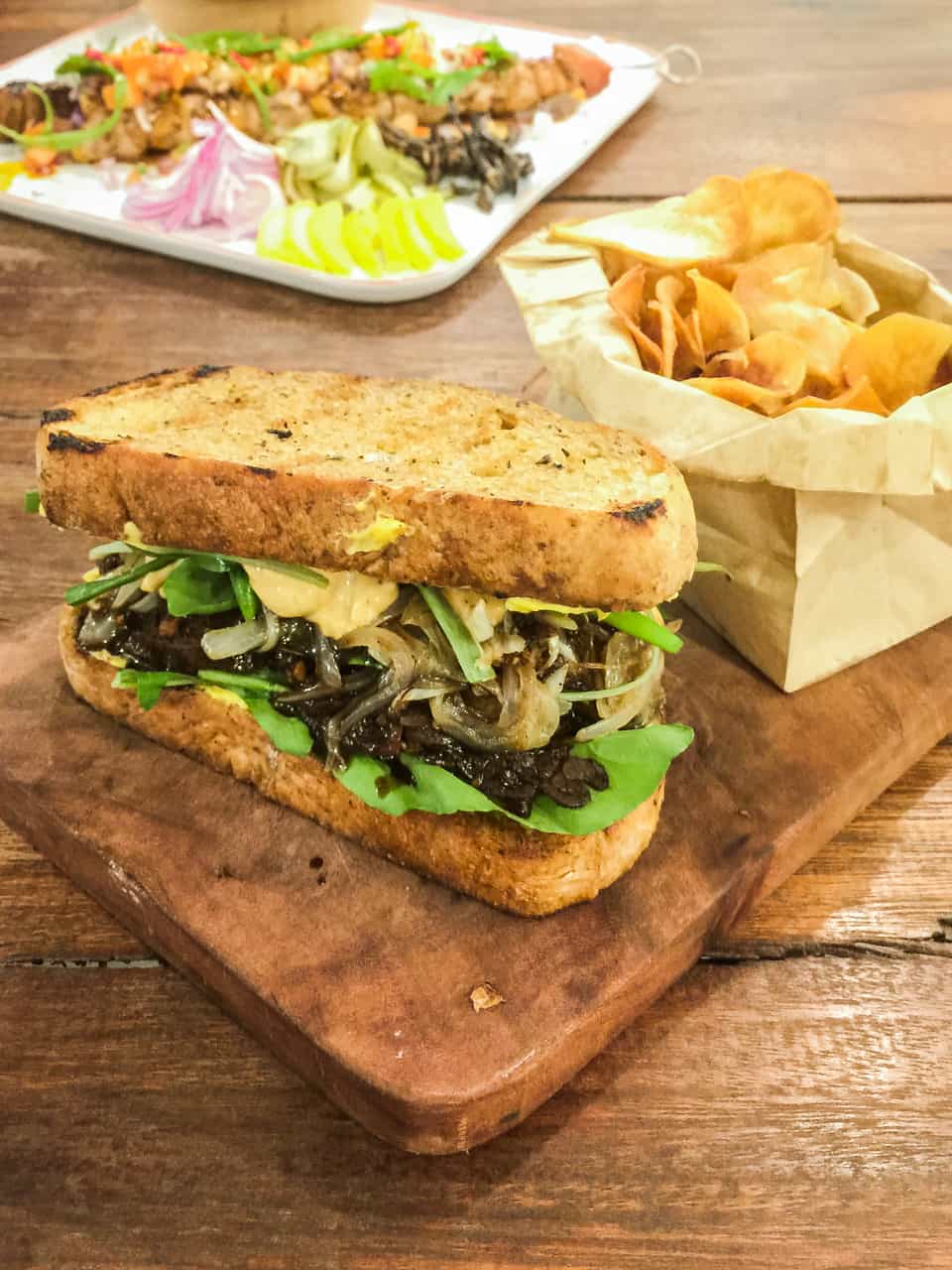 They've also revamped some of the customer favorites to give it a better look and taste. Their Sisig Nachos have gotten a bigger helping and a badder bite with more sisig and chilis on top the nachos. Their staple chicken alfredo is now being served on a sizzling platter with homemade gravy, bechamel sauce, and crunchy mushrooms.
The last addition to their menu is the beef rendang. This spicy Malaysian dish is made of beef brisket cuts smothered in red curry sauce, coconut milk, and Chinese ginger. It's best paired with lime rice.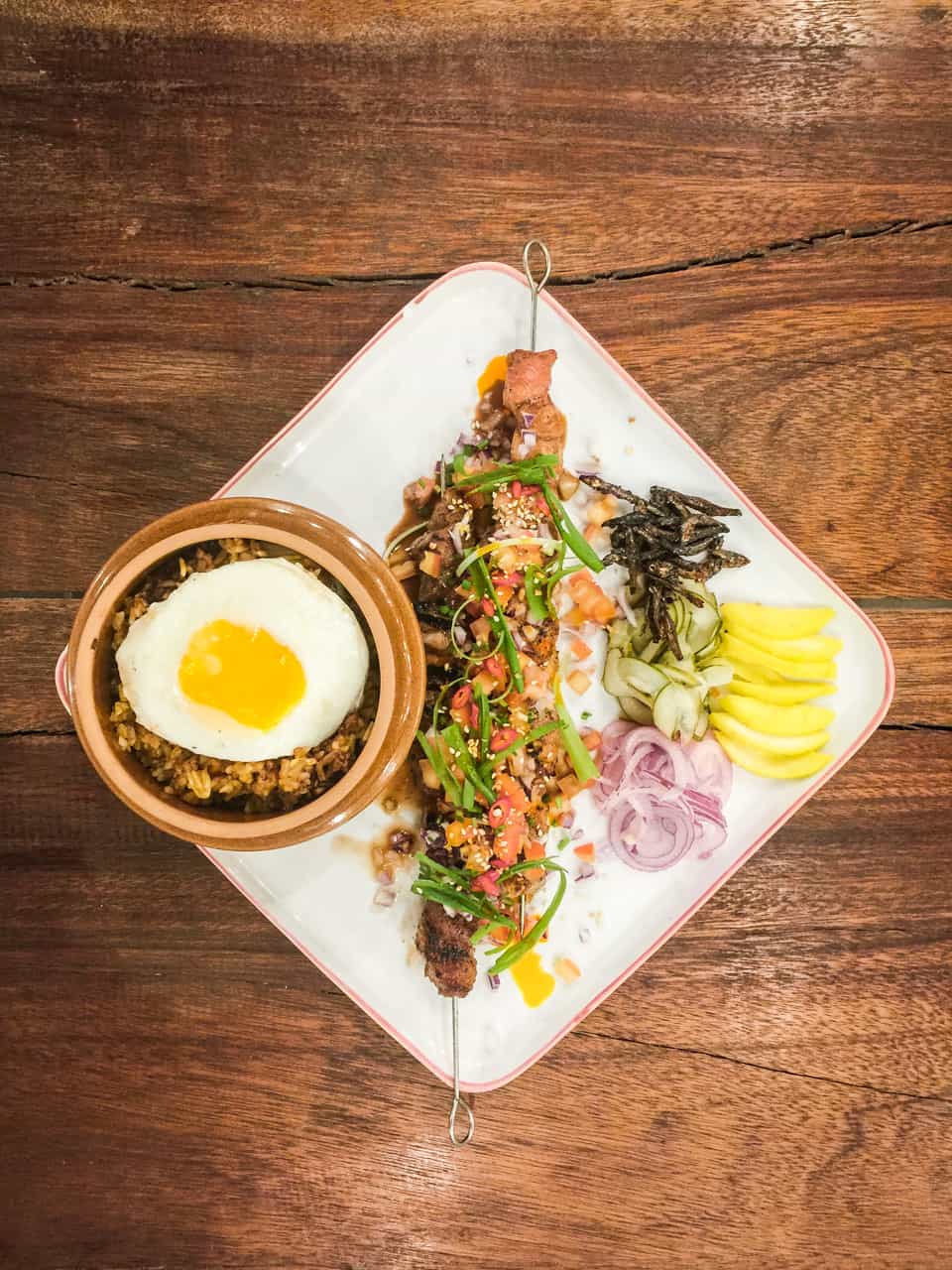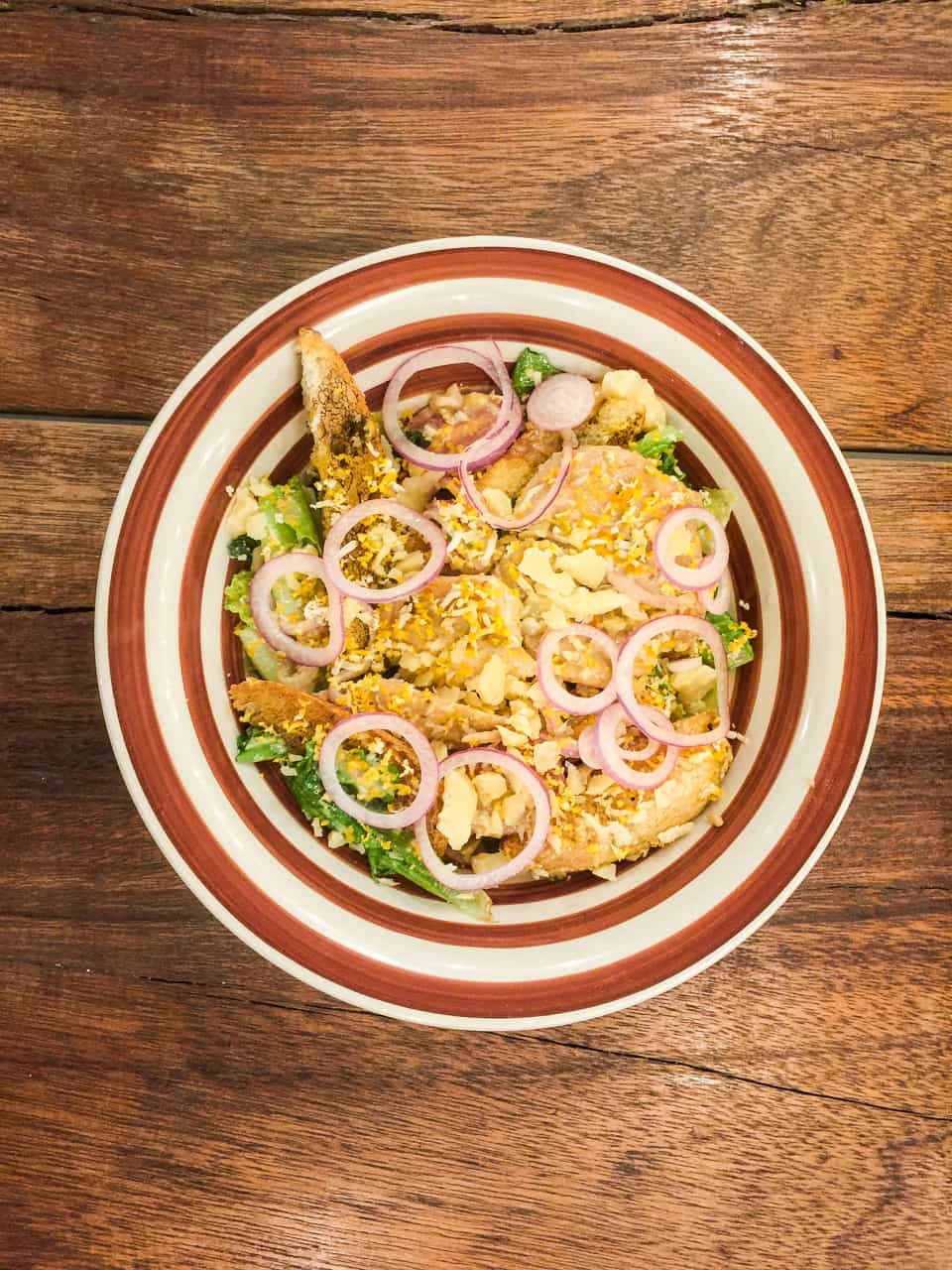 Though these new dishes are mostly familiar family meals and bestsellers from Buku-buku's established menu, they've taken great time and care to add a little something extra enough to get you craving for their specific take.
Photos from Scout.